Nothing is more annoying than being fooled. We all hate the feeling of getting hoodwinked by someone, don't we? However, movies are huge exceptions. We enjoy it when a movie shocks or deceives you. It's a well-known fact that horror flicks make the most out of it. They usually trick our minds while we are already in a deep trance, twitched by those creepy and high-voltage scenes. Despite all these, if you still hate to be outsmarted, have this in mind: whenever you watch a Horror or Slasher film, it is inevitable that you would encounter a twist. With all that said, here is the list of top horror movie plot twists that entirely shocked us. WARNING: SPOILERS AHEAD
15. April Fool's Day (1986)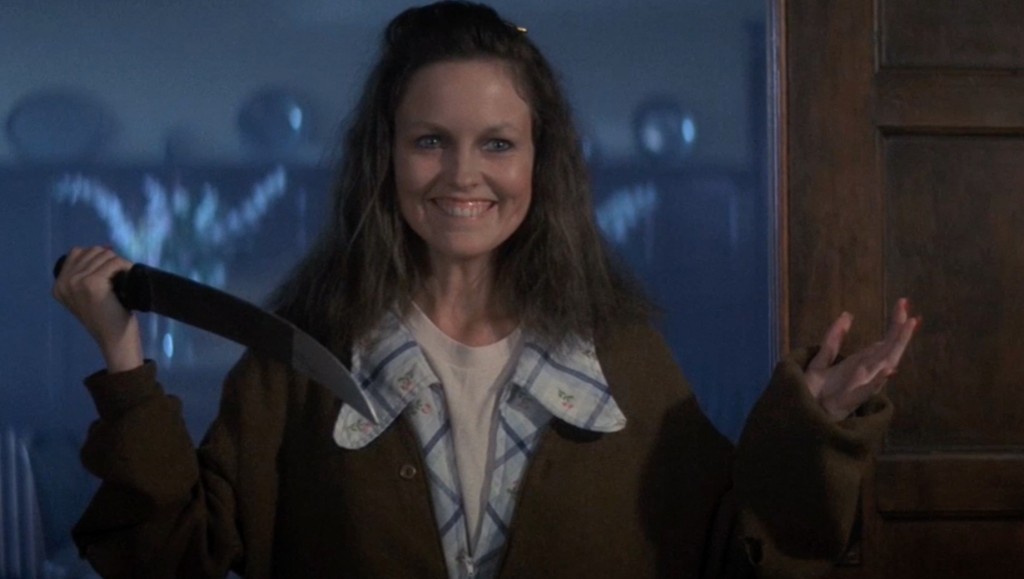 Plot: On April fool's day weekend, a group of college students gather at their friend's remote guest house to spend the weekend. They are killed one after the other by an anonymous serial killer.
The Twist: None of them were murdered. The whole thing was set up by their friend, Muffy who owns the guest house. She has been planning to transform the house into a country inn, which would serve as a place for pranks and thus she carried a rehearsal on them.
14. Sleepaway Camp (1983)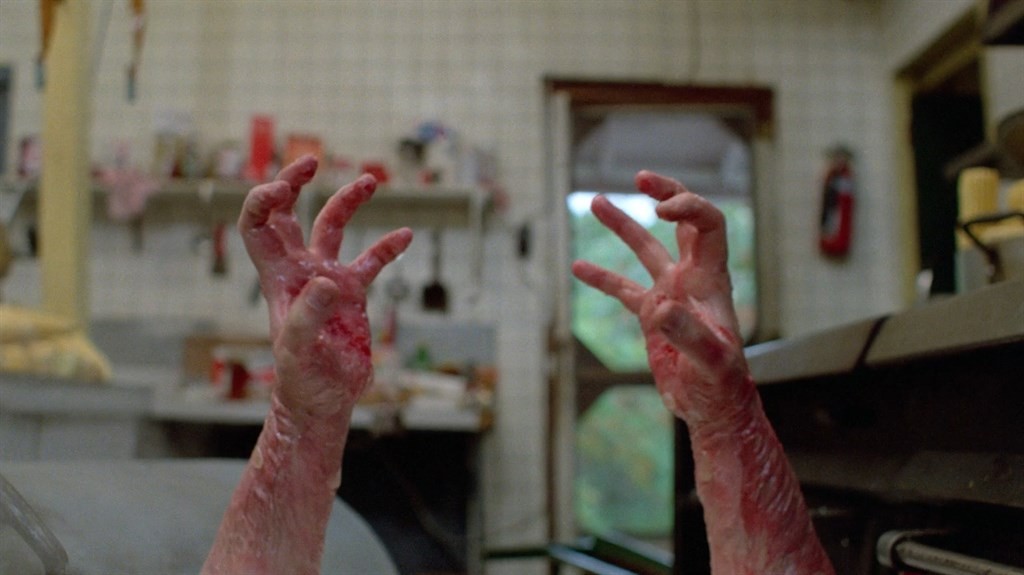 Plot: John takes his kids to a boating trip. In a reckless motorboat accident, John and his son Peter get struck and killed, but his daughter Angela survives. Eight years after the tragedy, Angela and her cousin Ricky visit a camp where a series of murders take place.
The Twist: Angela is actually Peter and is the killer. It is Peter who survived the motorboat tragedy, not Angela. Peter's aunt Martha raised him as a girl since she already had a boy (Ricky).
13. Carnival of Souls (1962)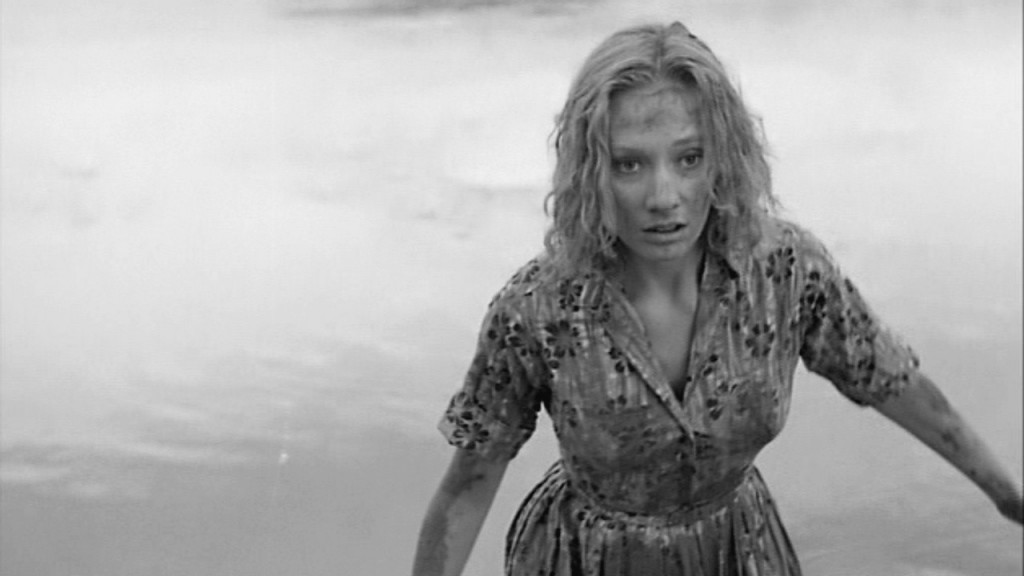 Plot: Three women compete in a car race with local guys. As they drag across a bridge, the car slips out of the bridge and all three are presumed to be dead; however, Mary Henry strangely survives. She then rents a room in Utah where she is haunted by visions of a ghoul.
The Twist: Mary Henry did not survive the accident. All the events that surrounded her were the hallucinations she experienced few seconds before her time of death.
12. The Skeleton Key (2005)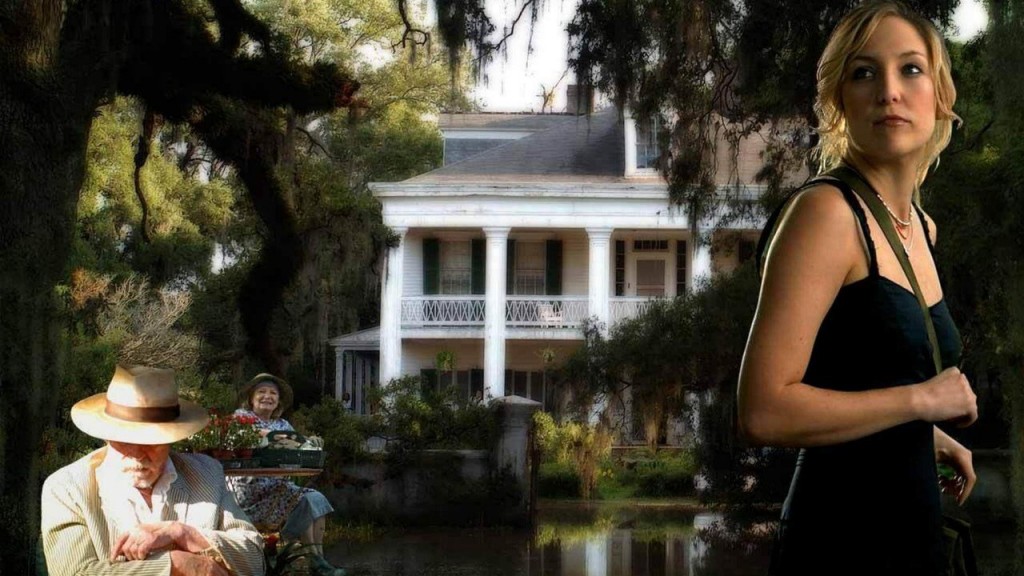 Plot: Caroline, a young hospice nurse, is hired by Luke as a caretaker of a paralyzed man (Ben) accompanied by his wife, Violet, in an old plantation home. After discovering a secret room in the attic, Caroline learns that a couple of hoodoo practitioners had lived there 100 years ago.
The Twist: Souls of Mama Cynthia and Papa Justify have been living in Violet's and Luke's bodies, whereas Luke was trapped inside the aged body of Ben. Since Violet has aged, Mama lured Caroline and occupied her body by performing Hoodoo.
11. A Tale of Two Sisters (2003)
Plot: After a psychosis treatment in hospital, Su-mi returns home along with her sister Su-yeon. The two lead a miserable life with their father and chastising stepmother.
The Twist: Only Su-mi and her father were living in the house. Her sister was dead long ago. The dark and doleful moments she shared with her sister and stepmother are merely her delusions.
10. The Wicker Man (1973)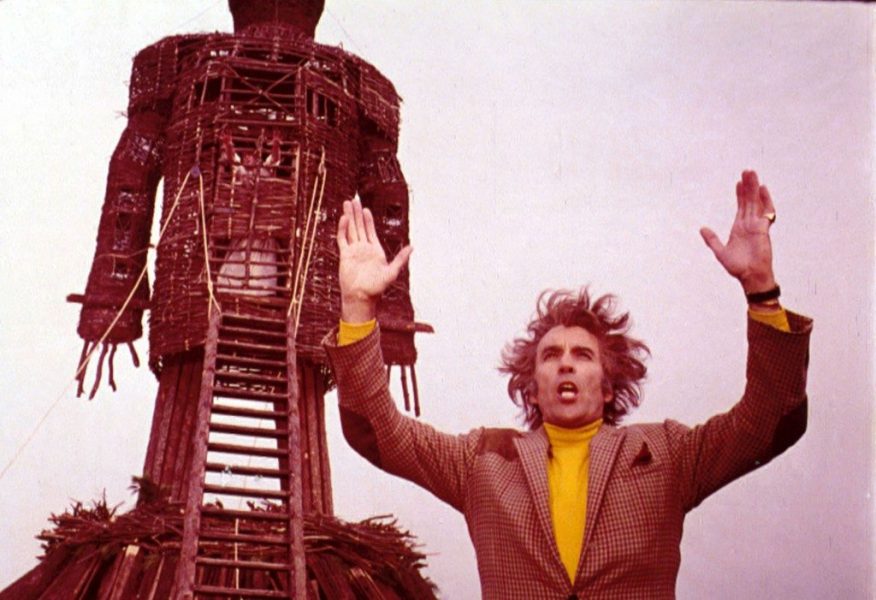 Plot: Police Sergeant Howie is set on a mission to find out and rescue a missing girl named 'Rowan' in a small Scottish island. The islanders claim she never existed; however, Howie presumes that the girl is held as a sacrifice to their god since their harvests are failing every year.
The Twist: Rowan was never held captive. In fact, the town folks (including Rowan) staged the whole thing only to lure Howie as an offering to god since he perfectly fits all the requirements for their ritual.
9. Jacob's Ladder (1990)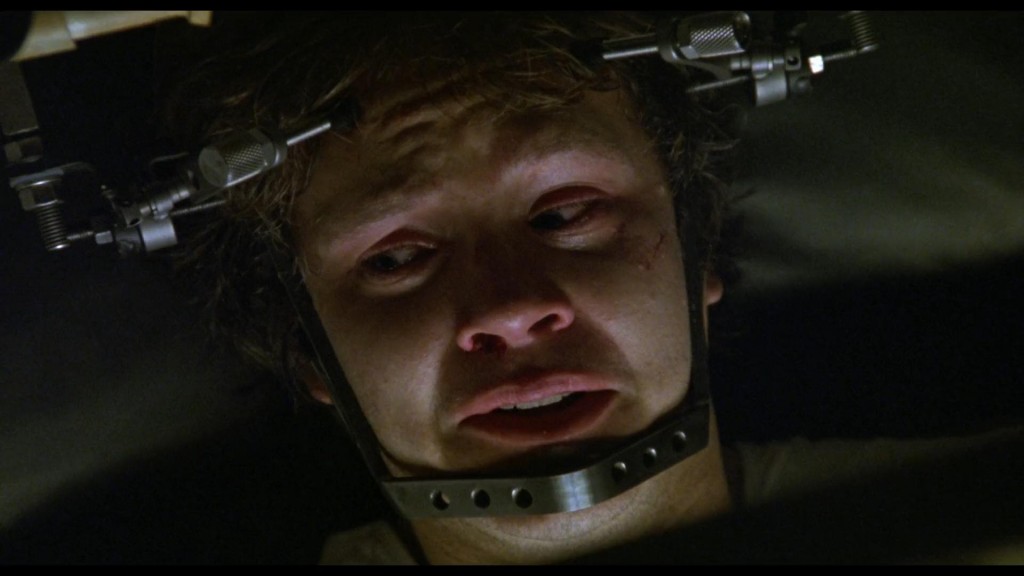 Plot: American war veteran Jacob mourns the death of his wife and their three sons who were killed in a car accident. Following his return from Vietnam war, he suffers from hallucinations, often switching between his dreams and reality bilaterally.
The Twist: Jacob was killed in the Vietnam war by an unknown assailant. Chapters that unfolded after the war are his flashbacks.
8. Orphan (2009)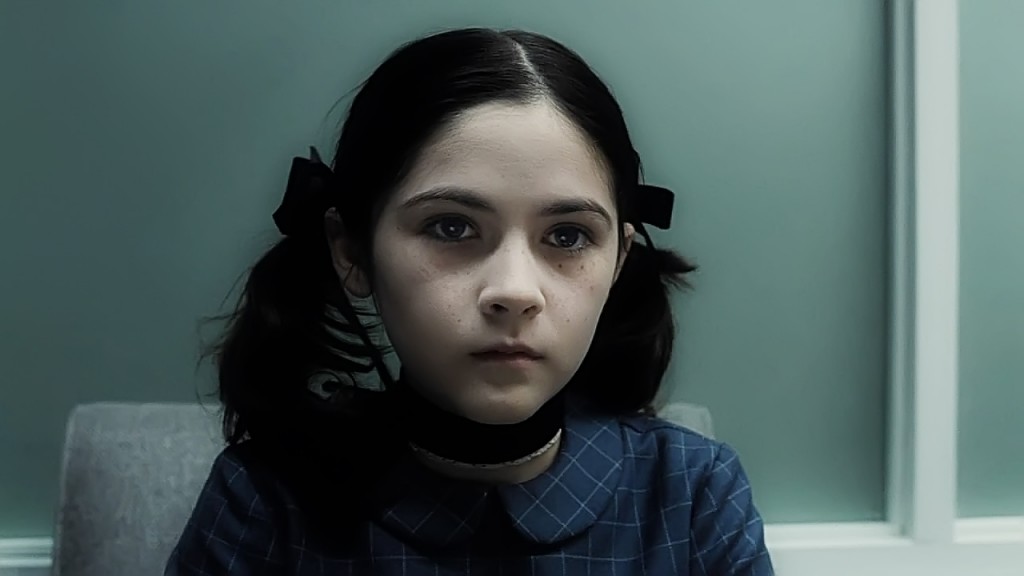 Plot: Anguished by the loss of their 3rd still born baby, Kate and John adopt a 9-year-old orphan named Esther. Horrific events start to occur after Esther's entry and Kate is too late to figure out who Esther really is.
The Twist: Esther is a 33-year-old woman suffering from a rare disorder which suppressed her physical growth, thereby making her look like a young girl.
Read More: Best Horror Movies Set in Woods
7. Angel Heart (1987)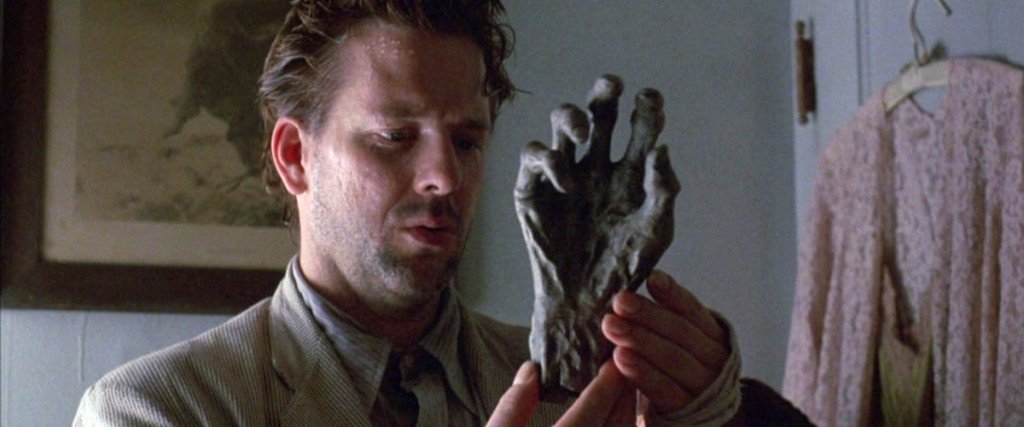 Plot: Harry Angel, a private detective, is hired by Louis Cyphre to track down a crooner named Johnny Favorite. In his attempt to find Johnny, Angel realizes that the people he investigates are being killed by someone and he is being framed for the murders committed.
The Twist: Harry Angel is Johnny Favorite and Louis Cyphre is the devil. Angel agreed for a deal to sell his soul to the devil in order to gain success and fame. A ritual was performed and Johnny's soul was transported into the body of a random war veteran (Harry Angel). Since then, he has developed amnesia, forgetting the deal and who he himself is.
Read More: Best Horror TV Shows of All Time
6. The Cabinet of Dr. Caligari (1920)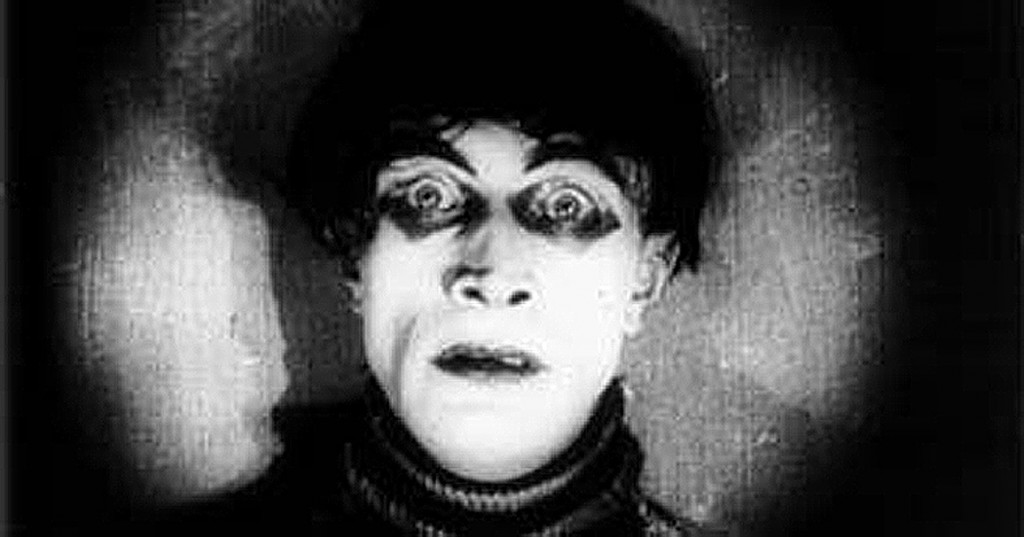 Plot: In a local town fare, Francis and his friend Alan witness a spectacle conducted by Dr. Caligari with his somnambulist (Cesare). Distressed by his friend's murder, Francis investigates and finds out that Dr. Caligari is the killer, who is also the director of a mental asylum.
The Twist: Francis is one among the mentally ill patients in the asylum and the whole narrative is nothing but his delusions.
Read More: Best Feminist Horror Films of the Decade
5. Saw (2004)
Plot: A serial killer (a.k.a 'Jigsaw killer' in the movie) abducts two men and locks them up in a dilapidated bathroom. As they awaken with their whereabouts unknown, they are left with some clues around them to end the game which the killer has set up.
The Twist: The third person who was believed to be lying dead on the floor is the Jigsaw killer.
Read More: Best Horror Movie Villains of All Time
4. Les Diaboliques (1955)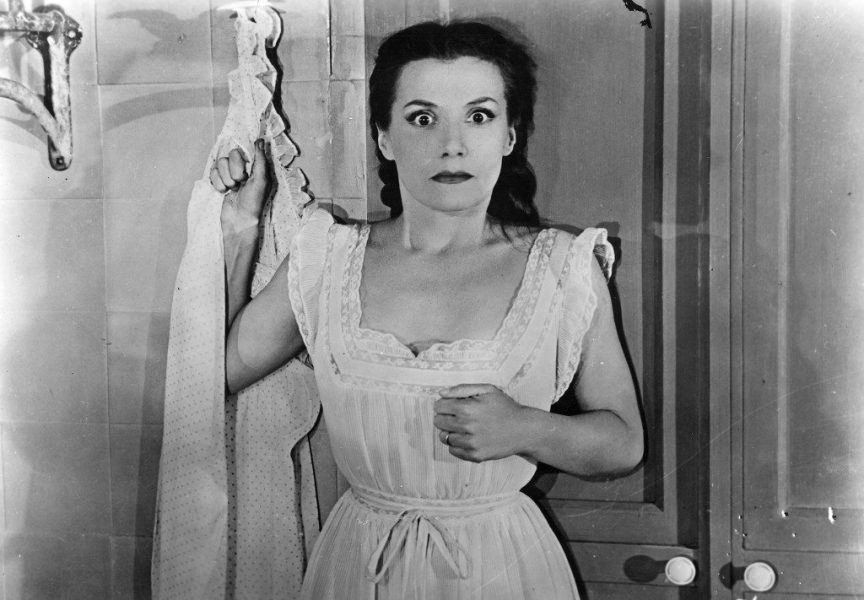 Plot: Michel, an oppressive school headmaster, is killed by his wife, Christine and his mistress, Nicole as they both were abused and mistreated by him. Michel's corpse disappears soon after they hide the body in a pool.
The Twist: Michel is not dead. Nicole and Michel team up to fake his death. Michel then comes face-to-face with his weak-hearted wife, only to give her a heart attack as she freaks out thinking he has returned from the grave.
Read More: Sexiest Horror Movies of All Time
3. The Others (2001)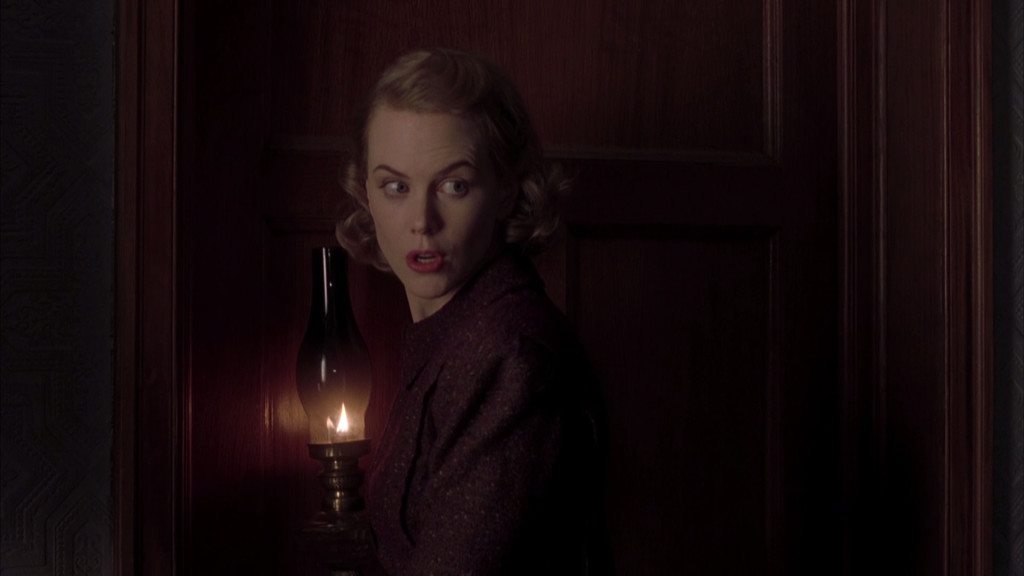 Plot: During World War II, Grace and her kids await the return of her husband who has left home to fight the war. She soon learns that the house is taken up by intruders (a dead family claiming the house to be theirs) and the family is thrown to turmoil.
The Twist: Grace and her kids are the actual intruders in the house, meaning they were dead the whole time. One night, she went mad and smothered her kids during sleep, also shooting herself to death.
Read More: Best Horror Comedy Movies of All Time
2. Psycho (1960)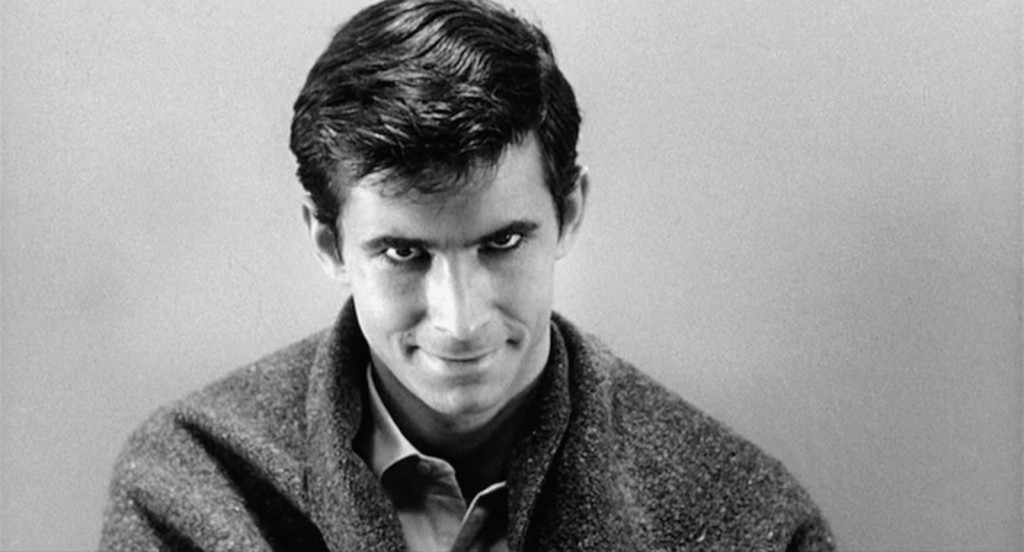 Plot: After looting a lump sum of $40,000 from her company, Marion Crane checks into a secluded Motel owned by a young man named Normal Bates who is controlled by his mother.
The Twist: Norman's mother did not kill Marion. Disguised as his mother, it was Norman who killed Marion. Besides, he had also killed his mother and lover ten years ago, as a result of which he developed a split personality, imagining himself as his mother
Read More: Best Horror Movies of the 2000s
1. The Sixth Sense (1999)
Plot: Cole, a troubled kid, is terrified by the visions of dead people and seeks the help of a child psychologist named Malcolm Crowe who realizes that the boy can not only see but also communicate with the spirits.
The Twist: Crowe himself was dead all along.
Read More: Best Horror Movie Posters of All Time