The fifth season of NBC's medical series 'New Amsterdam' follows Max Goodwins' efforts to overcome the hurt caused by his separation from Helen Sharpe. After standing Max up at the altar, Helen decides to stay back in London. She even fails to offer an explanation concerning her change of heart concerning their relationship. Max, on the other hand, starts to nurture feelings for Elizabeth Wilder, Helen's replacement at New Amsterdam. In the tenth episode of the season, Max and Elizabeth decide to open up about their feelings for each other, only for Helen to startle Max with an appearance on TV. So, is the same an indication of Freema Agyeman's return to the show? Let us share the answer! SPOILERS AHEAD.
Why Did Freema Agyeman Leave New Amsterdam?
Freema Agyeman left 'New Amsterdam' ahead of the fifth season of the show without revealing an explicit reason. However, executive producer Peter Horton indicated that the actress left the medical drama to pursue other commitments and opportunities. "Her [Freema's] spirit around that is not contentious or frictional at all. It was just her preference for her future and her career choices," executive producer Peter Horton told TV Insider. "We adore her, she adores us, she misses us, we miss her. It wasn't a thing where she was just miserable and deciding whether to stick around. It was a harmonious sort of thing. We love her," Horton added.
After leaving the Ryan Eggold-starrer, Agyeman joined the British series 'Dreamland' to play the character Trish along with Aimee-Ffion Edwards and Frances Barber. After her departure, Helen expressed her gratitude towards the admirers of the show and her character. "First off I would like to say a huge heartfelt THANK YOU for your unending, dedicated and deliciously ferocious support!" Freema shared. "She [Helen] has meant so much to me, but the time has come for me to hang up her white coat, as I officially share the news that I will not be returning for the final season of New Amsterdam. While I am saddened, I am also incredibly excited to see how the story concludes as a fan of the series," the actress added.
Did Helen Return to New Amsterdam?
Yes, Freema Agyeman's Helen did return to 'New Amsterdam.' However, Agyeman will not feature in the show extensively since the actress returned only for the tenth and eleventh episodes of the fifth season. After her TV appearance in the tenth episode, Helen also appears in the eleventh episode, wishing to meet Max at a bar they used to frequent. According to creator and showrunner David Schulner, Helen returns for two episodes as an integral part of Max and Elizabeth's romantic storyline.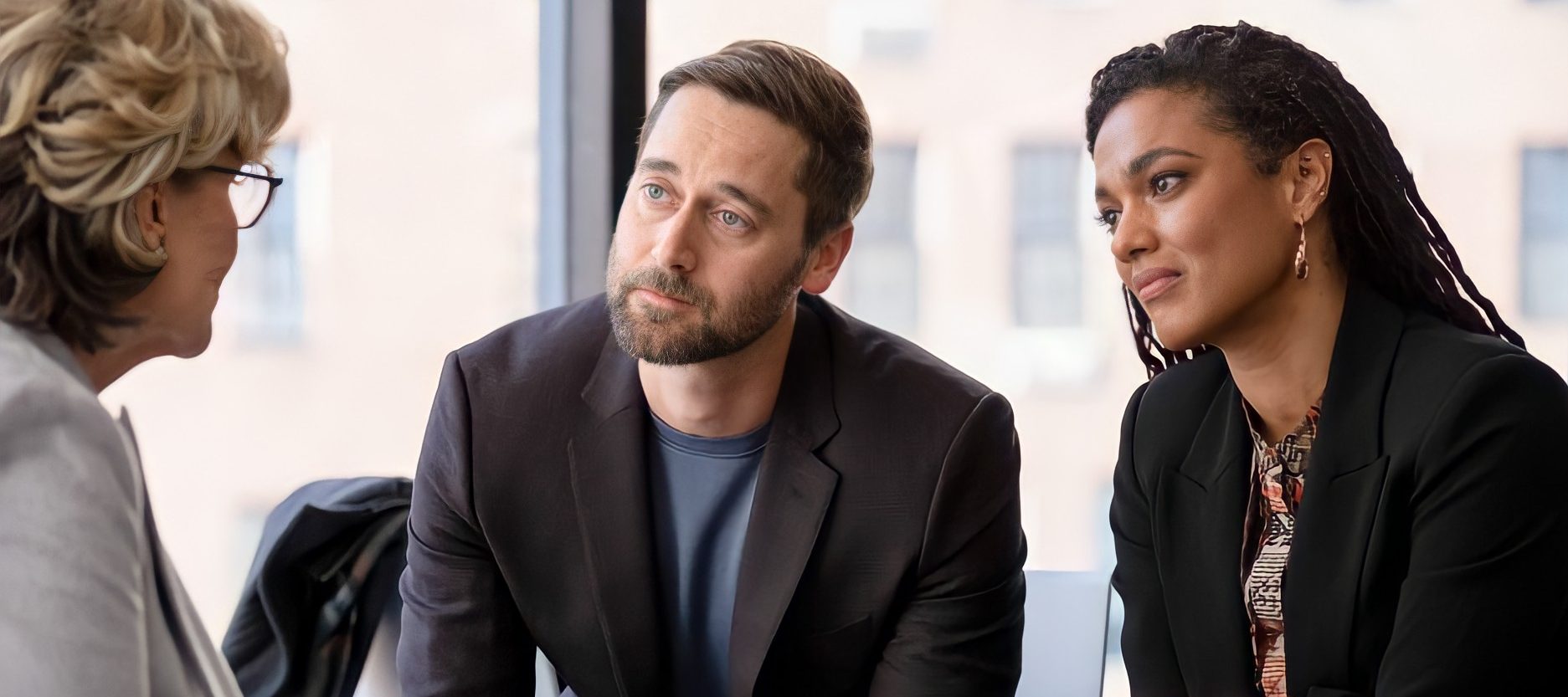 "We knew we wanted to bring Helen Sharpe back to test Max's resolve. To test his feelings for Wilder. To test whether or not he's truly healed. And we knew we wanted it to happen at the worst possible moment for him," Schulner told TVLine. In the eleventh episode, Helen texts Max and asks about meeting him. The medical director even sets out on a hiking trip to distract him from his thoughts of Helen. Elizabeth understands his emotional conflict and asks him to meet her nonetheless. Max arrives at the bar and sees Helen without her seeing him, only to run away to Elizabeth.
Helen's return forces Max to choose between her and Elizabeth. Since he chooses Elizabeth, Helen is no more a part of Max's life, which concludes the story arc of Agyeman's character for good.
Read More: Did Lauren Bloom Abort Reynolds' Baby in New Amsterdam?