Apple TV+'s 'Extrapolations' is an anthology series that deals with climate and global warming with some science fiction elements. Each episode set a few years into the future gives viewers a look at earth's grim future amidst capitalist greed and thinning supply of natural resources. The fourth episode, titled '2059: Face of God,' explores the conflict between Jonathan, a father, and Rowan, his teenage son, as the latter attempts to resolve the climate issues with his stepmother, Gita's help. However, when things go too far, the duo's plan threatens to affect the earth's future drastically. If you are looking for clarification about Rowan and Gita's plan in 'Extrapolations' episode 4, here is everything you need to know! SPOILERS AHEAD!
Extrapolations Episode 4 Recap
The fourth episode, titled '2059: Face of God,' opens with US President Burdick (Cherry Jones) announcing the signing of the Climate Intervention Treaty, which will prohibit companies from geoengineering solutions to the climate issues humanity faces in 2059. Jonathan Chopin (Edward Norton), a former Aplha Industries worker turned civil servant celebrates the news. At the same time, his son, Rowan Chopin (Michael Gandolfini of 'The Many Saints of Newark'), is dismayed with the President's decision, which was made on his father's advice. With the number of deaths due to severe heat rising yearly, Rowan believes the Climate Intervention Treaty will only worsen matters.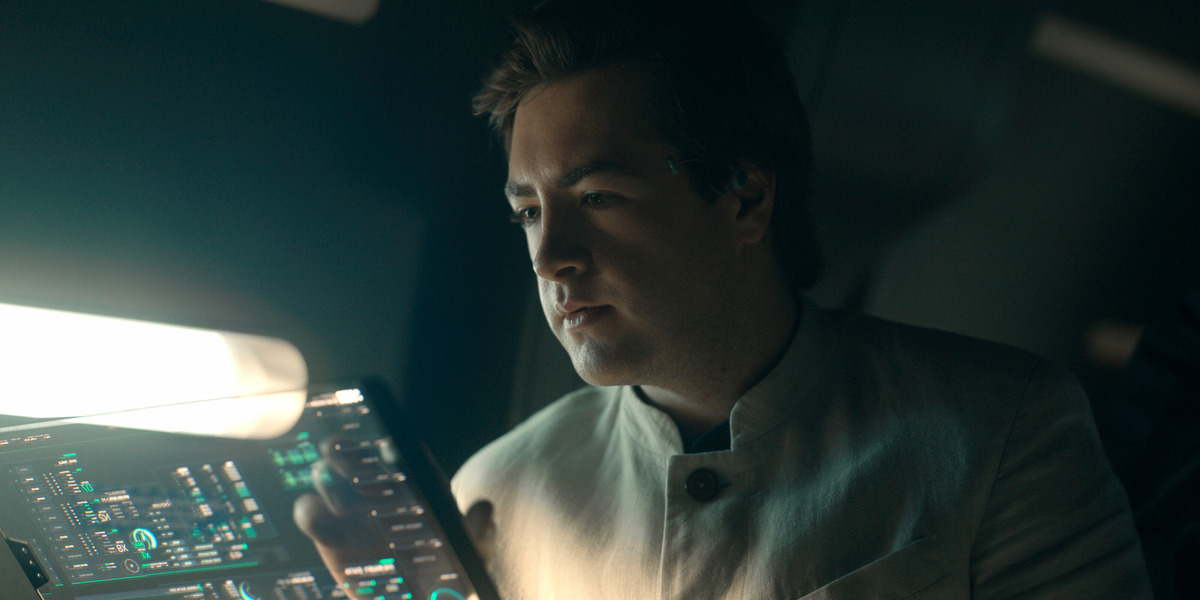 Six months later, Jonathan is spending time with his third wife on a yacht awaiting Rowan's arrival for Father's Day. However, he is unable to contact Rowan. Jonathan receives a call from Martha Russell (Diane Lane), an Alpha employee whom he asked to spy on Rowan. Martha reveals that Rowan is in Djibouti but cannot confirm with whom he is staying. Moreover, Martha warns Jonathan that his actions are unethical. Jonathan hides the call from his third wife, Mariama, but believes Rowan is with his ex-wife, Gita Mishra (Indira Verma of 'Game of Thrones'). In Djibouti, we are introduced to Gita, who comes from a humble background but is now the CEO of New Sky Initiatives, a company on the verge of a major technological breakthrough.
At a conference, Gita is presenting the world's first carbon-neutral, unmanned cargo plane developed by her company under her personal guidance. The plane is supposed to revolutionalize the aviation industry, and Alpha Industries' Nick Bilton (Kit Harrington) is also interested in them. Git dubs the plane "The Rowan" in honor of her stepson. She announces that she will personally pilot The Rowan's first test flight to demonstrate the company's confidence in their product. The plane is filled to its capacity of 250 tons and takes flight. Meanwhile, Martha shares the footage of the test flight with Jonathan. However, the revelation only further confuses Jonathan about Gita and Rowan's plans.
After the test flight is successful, Rowan fears his father will find out about his and Gita's plan and fears his retribution. However, Gita convinces Rowan to blame her and feign innocence if anything goes sideways. Gita reminds Rowan that he is free to leave anytime he wants. However, Rowan wants to attend the plane's official launch the next day and remains with Gita. The following day, a bunch of the planes take off during the launch event, with Gita in one of them. Meanwhile, Jonathan watches a news broadcast of Gita's launch day speech and deduces that her and Rowan's true plan might have something to do with Rowan's fifth-grade science project.
Gita takes the planes to an altitude of 48,000 feet to demonstrate what her product is capable of. On the other hand, Jonathan checks the stock prices for Alpha Industries' chemical compounds. After seeing their prices drastically increase, he suspects Gita's planes are filled with chemical substances commonly used for geoengineering. Jonathan shares his suspicions with Martha while Gita instructs Rowan to leave the launch event. Soon, it becomes clear that Gita's plan is something far more sinister than simply demonstrating the abilities of her new cargo planes.
Extrapolations Episode 4 Ending: What Is Gita and Rowan's Plan?
Things start spiraling out by the episode's final act when Gita's true plan slips out. The CIA knocks on Jonathan's door and fears Gita is about to commit an act of global terrorism. Meanwhile, Git finally plays her hand as she changes the course of her planes and establishes contact with President Burdick. Gita reveals that her planes carry calcium carbonate, and she will release the substance into the air if her demands are unmet. Gita wants the President to walk back on her anti-geoengineering policy as she believes it is the only way to stop rapid climate change. Gita's true plan is based on the 1991 volcanic eruption of Mt. Pinatubo, which was the subject of Rowan's science project.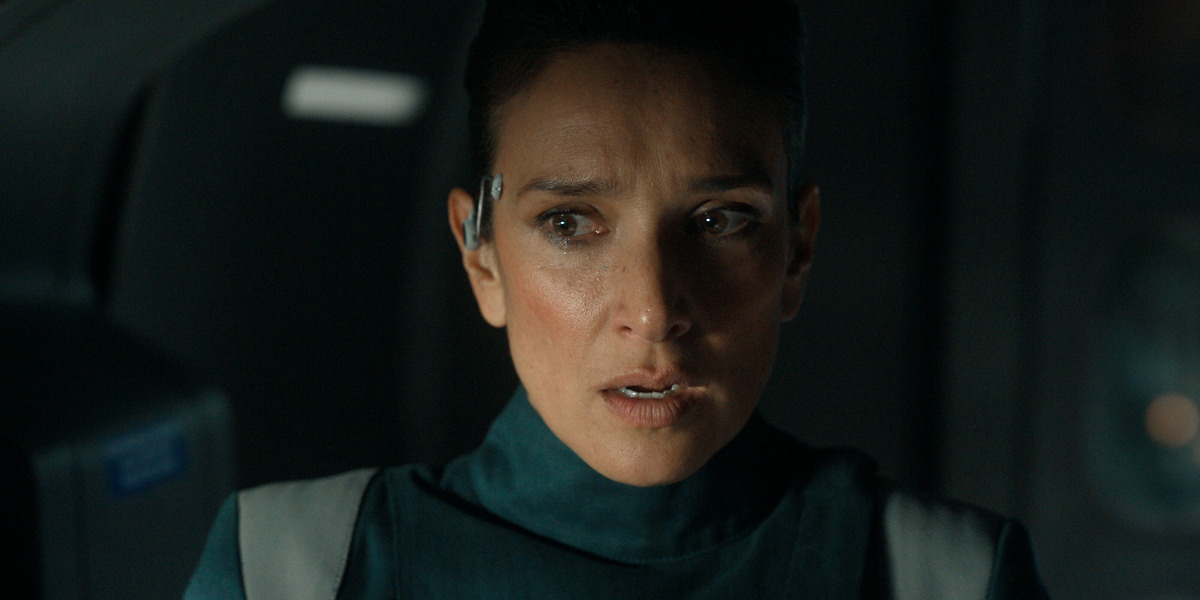 The ash from the volcanic eruption cooled down the earth after years of temperature rise. Thus, scientists have been trying to replicate the phenomenon, and Gita believes releasing the calcium carbonate in the atmosphere will have a similar cooling effect on the earth. Ultimately, Gita is stopped by President Burdick and the US forces as the excess calcium carbonate is likely to harm humanity and have unforeseen consequences. Gita's plane blows up, likely from the intervention of Alpha Industries. However, it led to Rowan activating their plan's failsafe and using the Alpha Delivery to trigger a chain explosion of the 2 million tons of calcium carbonate Gita had kept in reserve.
In the end, Gita dies trying to make her plan a success. Rowan executes the final stage of their plan, and we see Jonathan and his wife watching as an excessive amount of calcium carbonate is released into the earth's atmosphere. While Gita and Rowan's intentions seem noble at first, they essentially commit an act of global geological terrorism. Their actions are likely to have an adverse effect on the planet's ecology and will almost certainly make living conditions worse for humans. Thus, the episode poses some interesting questions about the harmful effects of geoengineering, which is often cited as a possible solution for the earth's climate issues.
Read More: Extrapolations Episode 3 Recap and Ending, Explained