Syfy's award-winning reality competition series 'Face Off' distinguishes itself by focusing on the artistry of special effects makeup. With McKenzie Westmore as a host, contestants, comprising skilled makeup artists from diverse backgrounds, face weekly challenges that test their creativity and ability to deliver stunning visual transformations. From fantasy creatures to sci-fi characters, each episode unfolds as a journey into the world of makeup magic that leads the winner to US$100,000, a 2015 Fiat, and a VIP trip to one of Kryolan's makeup locations.
Season 8 premiered on January 15, 2015, which brought challenges ranging from reimagining classic fairy tales to crafting characters inspired by futuristic themes. Throughout the season, audiences witnessed the artists' growth throughout the competition, with each episode pushing them to surpass their previous feats. After the show, all the contestants furthered their careers in different ways. Obviously, as it's been over eight years since the season ended, their fans are curious to know their now-whereabouts. Let us traverse through what the contestants are up to these days.
Darla Edin is Now an Emmy Nominated Non-Prosthetic Makeup Artist
Before captivating audiences as the champion of the eighth season, Vancouver film school graduate, Darla Edin had already carved her mark in the makeup and special effects realm. She acclaimed success in the 2012 LA and Toronto IMATS and her leadership in the makeup department contributed to the success of the indie film 'Solitude,' a standout at the 2014 Twin Cities Film Festival. Post-'Face Off' victory, Darla's journey took her to New Orleans, Louisiana, where she continued to weave her magic in the film industry. Her prowess extended to notable projects such as 'The Iron Claw,' 'Hit Man,' 'Renfield,' 'Emancipation,' 'The Visitor,' 'Black Bird,' 'Queen of the South,' 'One Night in Miami,' and many more.
Adding an extra layer of creativity as a non-prosthetic makeup artist, Darla was nominated for the prestigious Emmy Award for her work on 'Daisy Jones & The Six' in the Outstanding Period And/Or Character Makeup (Non-Prosthetic) category. Notably, her personal life also saw several ups and downs. Darla tied the knot with the love of her life, Alex Cotant, in April 2020. However, just a month after their wedding, Darla lost her dad following a long battle with cancer in May 2020. Although nothing can fill the void left by her father, the couple added a new family member to their world when they welcomed a son into their lives in June 2022.
Logan Long is a Renowned Special Effects Artist Today
Former Californian Air National Guard Logan Long was already a modern-day Renaissance man before captivating the audience with his talents on the show. Despite being from a non-artist background, Logan transitioned seamlessly into a career solely as an artist, gravitating towards sculpting, fabrication, and painting, which led him to be the finalist on the show. After the show, his impact on the makeup industry became evident through his roles in the makeup effects department of various projects like 'Hunting Ava Bravo,' 'Shut In,' etc.
Logan's talents weren't confined to films, as seen in the Chris Brown music video "High End" and the short film 'Pasghetti.' His involvement in the Indian film industry is notable, with contributions to films like 'Love Aaj Kal,' 'Ghost Stories,' 'Raabta,' where he served as the prosthetic makeup department coordinator, and 'Fan,' and 'Kapoor & Sons,' where he showcased his skills as a special makeup effects artist. Logan's journey in the Makeup Department has been marked by creativity and versatility, and we wish him the best in his future endeavors.
Emily Serpico is Now a Ceramic Artist and Wigmaker
Just 18 at the time, Emily emerged as a standout contestant, dazzling judges with her exceptional talent and creativity. Wowing everyone with her adept application of color and skillful fabrication of wigs, Emily advanced to the finals, leaving an indelible mark as a 'Face Off' season 8 and 11 finalist. Fast forward to today, Emily has diversified her artistic talents, embracing roles as a painter, makeup and scenic artist, ceramic artist, and wigmaker.
Known for her work on projects like 'The Monster Project,' she has become a force to be reckoned with in the artistic realm. Beyond her achievements on the canvas, she proudly carries the title of an IATSE (International Alliance of Theatrical Stage Employees) union member. She also found personal happiness, tying the knot in 2019.
Gregory Hewett is an Instructor Today
Gregory Hewett, an already established makeup artist before coming to the show, took his passion to the next level by opening his own business in 2000. After an incredible performance in the show, Gregory seamlessly transitioned into the role of an instructor, offering classes under the moniker Gregory FX. His expertise and commitment to the art form are highlighted in his demo videos, showcasing the mastery of concept, fabrication, and application of special makeup appliances and props. Gregory's influence also graced the series 'Sid Roth's It's Supernatural,' 'Pull,' 'Gun Runners,' and 'Where People Go to Die: Bill Weise 23 Minutes in Hell,' showcasing his enduring influence in the world of special effects makeup.
Alan Carnes is Now a Creative Suit Maker
Alan Carnes, the name behind the creation of a 36-foot chainmail accent belt featured in Warner Bros.' ' Man of Steel', and the werewolf of 'Luna', began his journey as an intern with Amalgamated Dynamics, but his dedication and talent led him to be a crucial part of the films like 'X-Men: First Class.' Post-show, Alan's trajectory soared as he embraced the roles of a Special Effects Makeup and Props Artist and Creature Suit Actor, proudly showcasing his work on Go2Effects.
His post-show projects include lending his artistic touch to films such as 'Pipe Dream,' 'The Back Pages,' 'From the Mad Genius Mind of Devin,' 'The Black Tape,' where he served as a special effects assistant. A father of two sons, Alan carries his passion into his personal life, instilling in his children the belief that truly special art can emerge from any source, regardless of budget constraints.
Daniel Prado is a Graphic Designer Today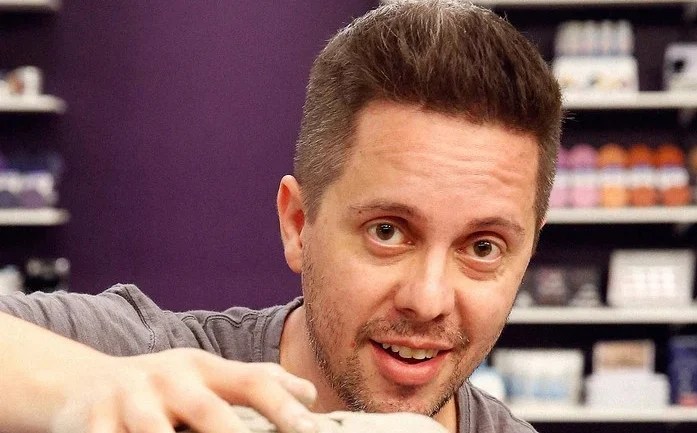 Daniel, a Brazilian native self-taught in the intricate art of applying and creating special effects makeup, stayed for a short time on the show, but he made his mark with his talent and skills. Post-show, Daniel emerged as a force to be reckoned with in the advertising world. According to his website, his perpetual mission includes a commitment to continuous learning and infusing passion into everything he touches, from generating wild ideas and filmmaking to artsy wizardry, digital doodads, and snazzy graphic designs.
Daniel's impactful work received recognition at prestigious advertising events such as Cannes Lions, The One Show, LIA, CLIO, and Luerzer's Archive. Despite his achievements, Daniel Prado keeps his life private, choosing not to engage in social media. Focusing on work and maintaining a low profile, he lets his creative endeavors speak for themselves.
Regina Jiganti is Now a Motorcyclist Enthusiast
Mentee of 'Face Off' season 6 contestant Graham Schofield, Regina Jayanti embraced the intricate world of special effects. Post-show, Regina evolved into an artist and designer, blending her creative prowess with a love for PC gaming and a passion for motorcycles, earning herself the title of a proud new BMC member. Notably, she played a crucial role in the makeup department for the highly anticipated 'Ghostbusters: Afterlife,' showcasing her skills in a blockbuster film.
Moreover, Regina's artistic journey extended to the iconic 'Star Wars: Ahsoka,' where her creative touch contributed to the magic of the beloved franchise. Regina found not only professional success but also love in Craig, a fellow enthusiast for rides, complementing her passion for motorcycles. This union has added a romantic chapter to her already vibrant life.
Anthony Reyes is an Assistant Makeup Artist at Renowned Projects Today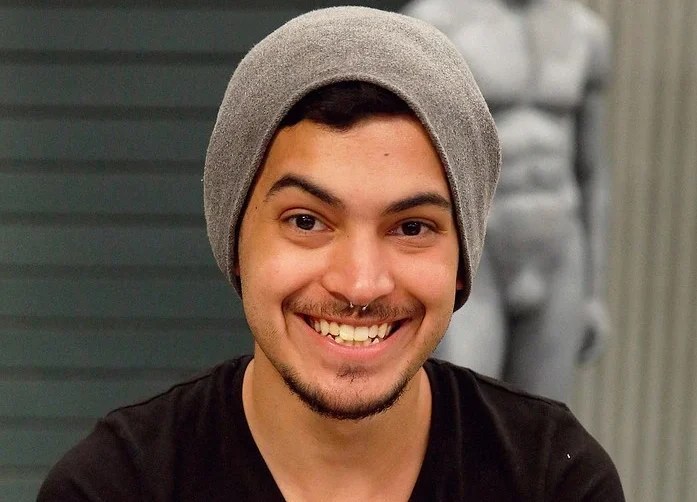 Anthony Reyes, once an avid video gamer inspired by elements of the gaming world, took his professional journey into the captivating world of special effects makeup. After the show, Anthony lent his artistic flair to projects like 'Getaway,' and 'Prism,' contributing as an assistant makeup artist. His versatility extended to key body painting in the short film 'Chaptaz: Music Is My Drug,' showcasing his range in the realm of makeup artistry. However, Anthony has chosen to keep his life private, focusing on his work and maintaining a low profile. This intentional approach to his personal life aligns with his dedication to his craft, emphasizing the importance of letting his work speak for itself.
Rob Miller Now Owns Motor City Prop Shop
Before gracing the screen, Rob Miller had already established himself as a versatile artist, showcasing his work in notable publications like Fangoria Magazine and Amazing Figure Modeler. A family man at heart, Rob's wife and children were his steadfast cheerleaders, supporting him in both artistic pursuits and the messy sculpting projects that defined his passion. Following the conclusion of the season, Rob transitioned seamlessly into handling makeup departments for various productions, including 'Legion,' 'The Magicians,' 'When We Rise,' 'The Flash,' 'Star Trek Beyond,' 'Bates Motel,' and 'Supernatural.' In the world of special effects, he served as a contact lens tech, contributing to the visual impact of these productions.
Beyond his professional commitments, Rob's advocacy extended to the National Down Syndrome Society, a cause close to his heart due to its impact on his youngest daughter. In his current role as a monster maker and a prop builder, Rob continues to leave an indelible mark on the industry and is known for creating amazing props and contributing to events like Monroe Pop Fest and Astronomicon. The legacy of Rob, known as Motor City Prop Shop, lives on, with a new shop in The Town Peddler and a vibrance presence at events like Monroe Pop Fest.
Jamie Leodones is a Member of IATSE Local 476 Today
Luna and I have matching moons on our heads 🙃🌙 #sailormoon #scars pic.twitter.com/DPkTtAaxOD

— Jamie Leodones (@jaeraele) July 27, 2016
Jamie Leodones, a black belt in karate and also a determined small business owner, was eager to inspire when she introduced herself on the show. Breaking barriers as the first Filipino contestant on 'Face Off,' Jamie brought her A-game to the competition. Over the years, Jamie has seamlessly transitioned into the world of television, becoming a member of IATSE Local 476 and also the Key Special Makeup Effects Artist for NBC's 'Chicago Fire' from season 5 to season 8, showcasing her exceptional skills in the Makeup Department.
BB Leodones-Sproul coming at ya for a Christmas Extravaganza! ❤️12•26•22 ❤️ pic.twitter.com/lSbB6TljeD

— Jamie Leodones (@jaeraele) June 8, 2022
Her artistic touch has graced notable productions, including 'Lovecraft Country' and 'The Trial of the Chicago 7,' the TV series 'Batwoman.' She has also worked as a prosthetic makeup effects technician for the TV movie 'Zoobiquity.' While Jamie's professional achievements have soared, she has managed to keep her personal life private, maintaining a low profile regarding her marriage and the joyous arrival of her baby in December 2022.
Kelly Harris is Now a Freelance SFX and Prop Maker
Kelly Harris, a self-taught effects artist, was initially drawn to the thrill of transforming into monsters through makeup. After the show, she shone brightly with all the experience and exposure she gained from the show. Kelly ventured into the world of freelance as an SFX artist and propmaker, making a mark in the industry as a proud member of IATSE Local 798 in NYC. Her artwork, primarily focused on props, finds a showcase on her website, giving audiences a glimpse into the fantastical worlds she brings to life.
Kelly has served as the makeup department head for films such as 'Thin Skinned,' 'Booger,' 'Bad Things,' and 'Gold and Mud,' each reflecting her creative prowess and commitment to bringing stories to life through visual transformation. In the realm of music videos, Kelly showcased her special makeup effects artistry in 'Pain Remains III: In a Sea of Fire,' 'Slaughter Beach,' 'Bite Size Halloween,' 'The Hunter's Anthology,' 'Tabbott's Traveling Carnivale of Terrors,' 'Aftermath,' and many more. Kelly Harris's journey is one of artistic evolution, from a self-taught effects enthusiast to a respected freelance SFX artist and propmaker, leaving her indelible mark on diverse projects that bring her imaginative visions to life.
Stephanie Masco is a Prosthetic Designer at Universal Studios Today
Stephanie Masco, a Bachelor's in Fine Arts, delved into diverse disciplines, from illustration classes to a tattoo apprenticeship. As an enthusiastic cosplayer, she displayed her talent and skills in the show, impressing the judges and making lifelong fans. Now, in the aftermath of her spellbinding contribution to the show, Stephanie has ascended to the prestigious role of Makeup and Prosthetics Designer at Universal Studios Orlando.
In 2020, she earned a nomination in the Best Makeup and Hairstyling category for her exceptional work on 'The Equinox Effect' in the realm of independent 'Star Trek' fan films. Prior to this, her talent had already left its mark in the makeup department of 'The Federation Files.' Despite her professional accomplishments, Stephanie has masterfully kept her personal life private, adding an air of mystery to the artist behind the transformative creations on screen.
Ben Peter is Now the Lead Designer for the Springboro Haunted Hayride
Ben Peters, a former US Marine, one day decided to redirect his engineer-minded talents toward a completely different realm: makeup. After his exit from the show, Ben Peters demonstrated remarkable growth in the field. Ben secured a pivotal role as the lead designer for the Springboro Haunted Hayride in Springboro, Ohio, showcasing his talents in a hauntingly creative setting.
Notably, during the show, Ben added a personal touch to his journey by proposing to his then-girlfriend Stephanie. However, life took its own course, and despite their engagement, they are now no longer together. Ben's professional trajectory remains one of continual growth and success. Today, he stands as a lead designer, bringing his imaginative visions to life at the Springboro Haunted Hayride and leaving an indelible mark on the world of special effects.
Adam Milicevic is a Concept Artist, Designer, and Modeler at Legacy Effects Today
Before Adam Milicevic's remarkable career in the makeup and special effects industry, his unique background — part Serbian, part Irish, and raised by a Yugoslavian father — formed the foundation of his global perspective. His enthusiasm for makeup effects propelled him into high-profile roles, including Concept Designer for 'Transformers: The Ride 3-D' at Universal Orlando and director of 'Resident Evil: The Real' for Universal Studios Japan. In the aftermath of these monumental experiences, Adam's journey took an intriguing turn.
Now a Concept Artist, designer, and modeler at Legacy Effects, he continues to leave his artistic imprint on the industry. Beyond the realms of film and theme parks, Adam also extends his creativity to Etsy, where he sells figurines, showcasing his diverse talents. His artistic prowess doesn't stop there. Adam played a pivotal role as the Art Director for 'Dragon Ball Z: Light of Hope' in 2017 and 'Cucuy: The Boogeyman' in 2018. Also, Adam took on the task of designing and sculpting the new Lekku of 'Ahsoka' and also contributed to 'Black Panther: Wakanda Forever.' Despite his professional prominence, Adam, much like his creations, has kept his personal life guarded, away from the eyes of social media
Julian Bonfiglio Now Owns Bonfiglio Effects Studios
Before becoming a prominent figure in the special effects makeup industry, Julian Bonfiglio navigated the realms of independent movies, music videos, and lab assistance for fellow artists. His journey took a pivotal turn when he showcased his talents on the show, where he emerged as the fourth-place semifinalist. As of writing, Julian is the owner of Bonfiglio Effects Studio. His expertise as a mold maker has left an indelible mark on the special effects industry, evident in his role as the Moldmaker at Fractured FX, Inc. Simultaneously, he contributes to Steve Wang's ONYX FORGE Studios, showcasing a diverse skill set across multiple creative platforms.
Julian's commitment to education is evident in his past roles as an instructor at Blush School Of Makeup and a teacher at Cinema Makeup School, where he shared his knowledge and passion for the craft. His journey also includes significant stints as a lab technician at Legacy Effects Official and Pandora FX, demonstrating a versatile career trajectory that encompasses both artistic creation and technical proficiency in the world of special effects. He worked on films like 'We Still Say Grace,' 'Overhaulin,' 'Wasp-Men from Mars!,' 'Boy in the Dark,' 'Underwater,' and 'Avengers: Infinity War.' Julian's journey reflects an evolution from a skilled artist working behind the scenes to a semi-finalist on a Critics' Choice Award-winning reality show.
Read More: Face Off Season 6: Where Are the Makeup Artists Now?