'Gamers!' is the kind of show that will really make you scratch your head but at the same time, if you have ever been a gamer of any sort, you will find its concepts quite relatable. But what starts off as a gaming anime at its heart soon turns into a romance show that makes you question what it's really about. Based on a light novel series written by Sekina Aoi, 'Gamers!' has a title that itself is enough to attract a whole lot of anime fans who are into gaming. However, once you start watching it, you realize that it is only about a bunch of gamers who get together and play games. This leads to romance themes, misunderstandings between friends and also a whole lot of drama shenanigans, all of which mainly focus on the strange relationships of the characters. On paper, the premise of the anime seems quite simple but as the story starts to unfold, it becomes quite a complicated mess that makes you question your overall initial impression of the anime.
'Gamers!' is not recommended for anyone who hates romantic comedies because from the very beginning itself, through its characters, it makes it very clear that the basic premise is not at all about gaming and is more related to the romantic relationships between the characters. But even then, if you are a fan of video games, certain references to console games, PC games, arcade games, and also SIMS, will be relatable for you. The anime does adopt the idea of gaming with respect to social norms but sadly, it never takes a very serious approach towards this theme. Instead, it chooses to be very lighthearted with its casual style of storytelling. So in the end, when it comes to the plot and storytelling of 'Gamer!', it is very easy to accept the anime for what it is but it's hard to appreciate it for what it offers.
Pine Jam Studio isn't one of the best animation studios out there for obvious reasons and their previous project, an anime titled 'Just Because!', was quite unnoticeable because of its lack of technical soundness. However, in the case of 'Gamers!', Pine Jam seems to have done surprisingly well, especially with the characters' expressions. A major part of the plot relies on comedy that is character-centric and because of this, the expressions of the characters in different situations play a very crucial role.
Overall, 'Gamers!' feels more like a tease that introduces you to a lot of interesting themes and concepts but instantly steals them away from you. What it lacks is a consistent flow to its bland plot that keeps drifting between various ideas. The comedy is the only major sell out of the show and that's probably the only thing fans will remember it for. So if you're really bored on a Sunday afternoon with nothing else to do, 'Gamers!' can be a great time killer. And if you are a gamer of any sort, then you might just enjoy it a little more than someone who is not.
Gamers! Season 2 Release Date: When will it premiere?
'Gamers!' season 1 premiered on July 13, 2017 and went on till September 28, 2017, with a total of 12 episodes. Regarding season 2 of the anime, many fans were disappointed with the way the first season ended and this could've had a major impact on its overall sales. The good news here is that the anime only adapts 5 volumes of the light novels, which means that there are three more light novels left to be covered. Also, considering the consistency with which the author has been publishing the source material, it is very likely that there will at least be 3 more volumes of it available by the end of 2019. Our best guess is that 'Gamers' season 2 release date could be sometime in 2020 or 2021. We will update this section as soon as we hear more. Till then, you can always catch up with the source material of the anime or watch other similar rom-com shows.
Gamers! English Dub:
The English Dub of 'Gamer!' is available on Funimation. You can also stream it on Crunchyroll with its official Japanese audio and English subtitles.
Gamers! Plot:
'Gamers' centers around Keita Amano who is a normal high school kid with a very ordinary life. He spends most of his free time playing video games like every other gamer in his school. But one day, the cutest girl in his school approaches him and asks him if he would want to join her gaming club. Karen Tendou is one of the most popular kids in school and pretty much everyone looks up to her as their idol. When she finds out that Keita is an avid gamer, she feels this urge to recruit him into her elite gaming club. When Amano finally joins this club, he realizes that this side of gaming is entirely different from the one that he usually enjoys. Meanwhile, Tendou starts to fall in love with Keita, who completely transforms her uneventful life into a life full of spontaneity and liveliness. This leads to every day turning into a comical battle for Keita to find balance and peace in his extremely complicated life.
Gamers! Characters:
Keita Amano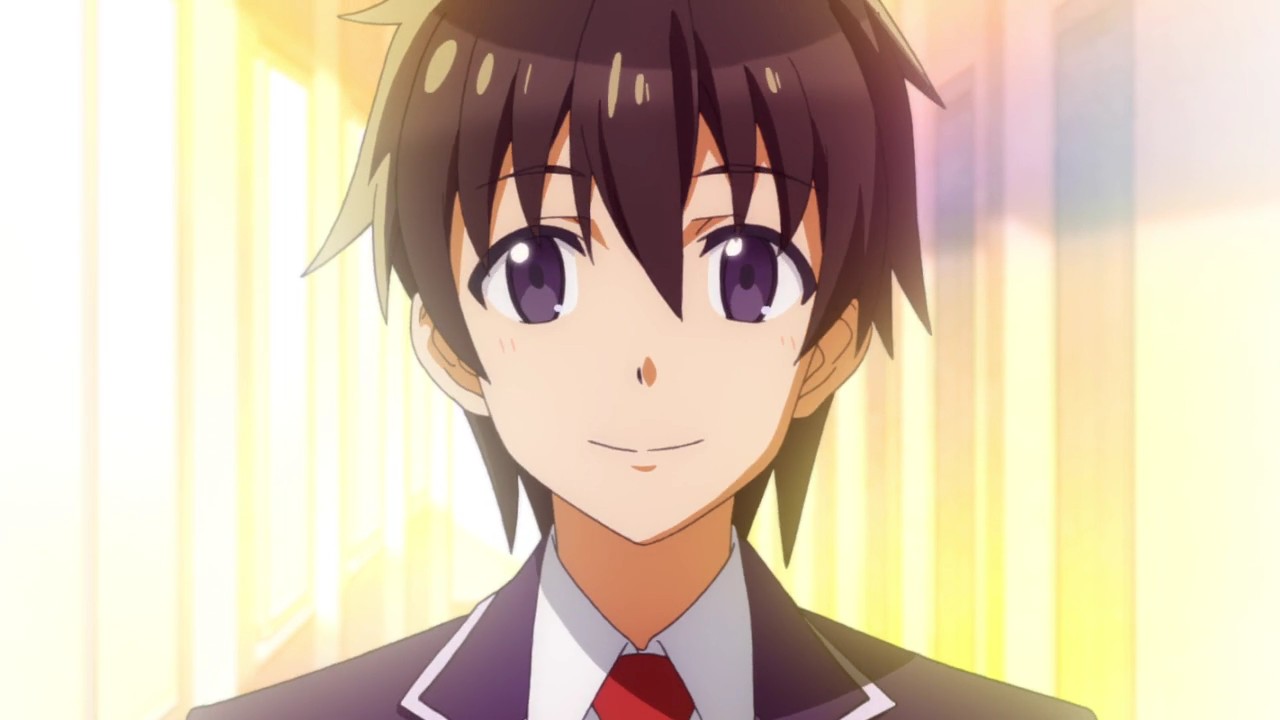 Keita is the main protagonist of the series who is a part of class 2-F and is also a member of a non-school gaming club. He has dark brown colored hair with messy bangs and violet eyes. For his age, he seems to be a little shorter than most of his peers and he is often seen in his school uniform. When it comes to academics at school, he is fairly average and loves to play video games only for the sake of enjoyment. He is so addicted to gaming that even when he is at school, he plays RPG games on his smartphone during free time and avoids talking to anyone. Due to his lack of social skills, he develops a major inferiority complex and finds it really hard to interact with anyone. But to others, he gives off the impression that he thinks he's better than everyone else and that's why he avoids talking to them.
Karen Tendou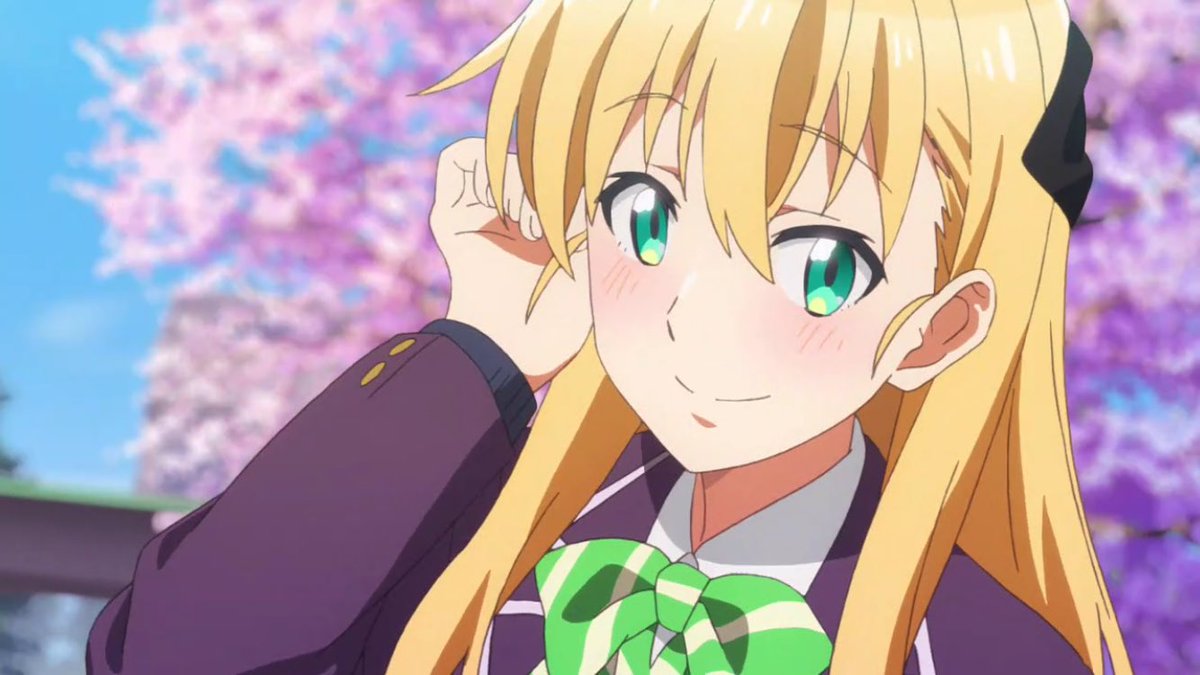 Karen Tendou is a student of class 2-A and she is also the president of the Game Club. She has an average height and is very well known for being the cutest girl in the entire school. She has beautiful long blond hair and big green eyes that draw the attention of almost every guy in school. Apart from her good looks, she is also really good at studies and works really hard to be at the top of her class. She is also very kind to everyone around her and often goes out of her own way to help others out. Her teachers see her as a very well mannered and sincere student and almost everyone in school is fond of her. She also proves to be a very athletic student and always manages to win the 100m sprint of her school in just 12.30 seconds. She is idolized by everyone around for being the all-rounder that she is.
Aguri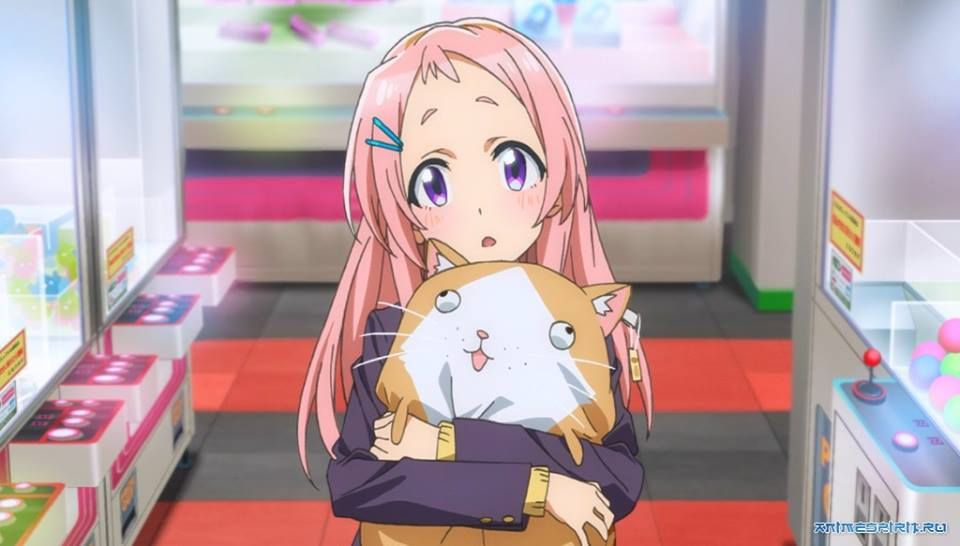 Aguri is one of the female protagonists of the show who is also a student at the Otobuki High School. She is known to be very clingy, especially to her boyfriend, Tsuku Uehara. She is extremely tiny for someone her age but that just makes her look cuter. She has violet eyes and long pink hair with clips supporting the sides. Out of the characters in the series, she is the biggest crybaby and she also gets jealous a lot of times. She initially hates Keita but later when he helps her overcome her sadness, she starts to enjoy his company as much as others.
Read More in Anime Preview: Hajime no Ippo Season 4 | Aesthetica of a Rogue Hero Season 2