Lifetime's 'The Girl Who Escaped: The Kara Robinson Story' is a gripping crime thriller movie that delves into the actual harrowing experiences of Kara Robinson. In 2002, the 15-year-old's life took a devastating turn after being abducted by Richard Evonitz from her friend's home in Columbia, South Carolina. He forcefully held Kara in his apartment and sexually assaulted her repeatedly for eighteen hours, but luckily, she escaped the following morning. Her brave act led the police to identify Richard as a serial killer who had murdered three other girls during the 90s. When he kidnapped Kara, he was married to his second wife, Hope Marie Crowley, and she unknowingly played a crucial role in helping the teenager identify Richard. Now, if you wish to learn more about Hope, here's what we found!
Who is Hope Marie Crowley?
In the late 90s, Hope Marie Crowley was a 17-year-old waitress working at a pancake joint in Massaponax, Virginia. During that time, she met 36-year-old Richard Marc Evonitz of Columbia, South Carolina, and love quickly blossomed between the two. He was a former Sonar Technician who served in the US Navy for eight years and received two medals for good conduct. Richard had separated from his first wife, Bonnie Lou Gower, in 1996 and was considerably older than Hope. Nevertheless, the couple tied the knot in 1999 and moved into a small garden apartment in Columbia, South Carolina.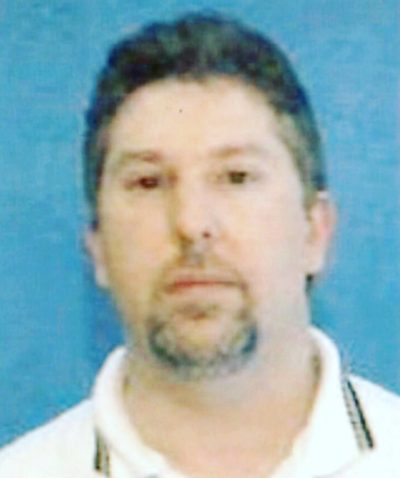 Friends and neighbors described the Evonitzs as a pleasant couple, especially Richard was known as someone who was friendly and loved animals. In Columbia, he worked at an air compressor company and lived blissfully with Hope, who doted on him. However, unknown to her and their family, Richard had a sinister side and abducted, raped, and murdered three young girls between 1996 and 1997 in Spotsylvania County, Virginia. This included 16-year-old Sofia Silva and 12 and 15-year-old sisters Kati and Kristin Lisk. While Richard seemingly remained inactive for the next few years, he struck again in June 2002.
On June 24, 2002, Hope and Richard's mother were away on vacation at Disneyland, California. In his wife's absence, he abducted 15-year-old Kara Robinson from her friend's yard in Columbia at gunpoint. Richard forced the teenager into a plastic bin, drove her to his apartment, and tied her hands and feet. After gagging her, he repeatedly raped Kara over the next eighteen hours and forced her to smoke marijuana. Yet, despite her traumatic ordeal, she kept an alert mind and noted all the details of her surroundings. For instance, Kara noticed Hope's hairbrush lying around, with a few red hairs on it.
Not just that, the teenager mentally noted her kidnapper's doctor and dentist's contact details posted on the refrigerator. Eventually, she began befriending Robert and winning his confidence, even offering to sweep his apartment floor. The next morning, he slept beside Kara on his bed when she somehow managed to free herself and escape the apartment. With the help of two men in a car in the apartment complex, she reached the nearby police station and reported everything. Once the officers accompanied the 15-year-old to the apartment complex, a maintenance worker pointed them to Richard's apartment.
By then, Richard had already fled, but Kara could identify the hairbrush with Hope's hair, which became crucial evidence in the investigation. Furthermore, the police found a lockbox containing news clippings and notes related to Kati, Kristin, and Sofia's murders, along with writings mentioning the locations near their houses. Based on Kara's testimony and the evidence obtained from the apartment, the police began tracking Richard and located him in Sarasota, Florida. Once the police closed in on him on June 27, a high-speed car chase followed, ending with him shooting himself dead to avoid arrest.
Where is Hope Marie Crowley Now?
By matching the countless DNA samples found in Richard's apartment and car with the ones found on his three victims, the investigators concluded that he was the one who had murdered them years ago and intended to do the same with Kara. Meanwhile, 20-year-old Hope Marie Evonitz (née Crowley) was utterly devastated by her husband's death and the shocking revelations made by the police, yet she refused to believe he had done anything wrong.
In an August 2002 interview, the young widow stated, "He was my husband, he is still my husband, and I love him dearly." Once the investigation concluded, Hope chose to remain in South Carolina and stood by her husband's family following his death. Nevertheless, she embraced a life of privacy and continues to do so even today. Though Hope does not publicly share many details about herself and has a minimal presence on social media, official records state that she is now in her 40s and resides in West Columbia, South Carolina.
Read More: Who is Kara Robinson's Husband? Does She Have Kids?