HBO's 'Succession' season 4 drops the curtains on the Roy family's internal power struggle with a Shakespearean twist that starts with Logan Roy's decline in health. The series focuses on the hunt for Logan's successor, who will take over his vast business empire, Waystar RoyCo. The series finale finally crowns the undisputed king with a surprising figure rising to the throne. The comedy-drama ends with Tom Wambsgans, the fumbling son-in-law of Logan Roy, winning it all in the end, and viewers must be curious to learn how he achieved the gargantuan task. If you are wondering how and why Tom won 'Succession,' here is everything you need to know! SPOILERS AHEAD!
How Did Tom Win Succession?
'Succession' season 4 opens with the race for Logan Roy's crown in full swing and pretty open. In the third season finale, Logan decides to sell Waystar Royco to Lukas Matsson, a Swedish tech billionaire. As a result, his children, Kendall, Roman, and Shiv, try to oppose him but are informed of the revolt by Tom Wambsgans, Shiv's husband. Tom spends most of the fourth season fearing for his job when Logan's death leads to Kendall and Roman becoming co-CEOs. Eventually, he reconciles with Shiv, who works with Matsson to foil Kendall's plan to block GoJo from buying Waystar. In the series finale, titled 'With Open Eyes,' Tom still fears losing his job after the board approves Gojo's acquisition of Waystar. As a result, he needs Shiv to put in a good word for him.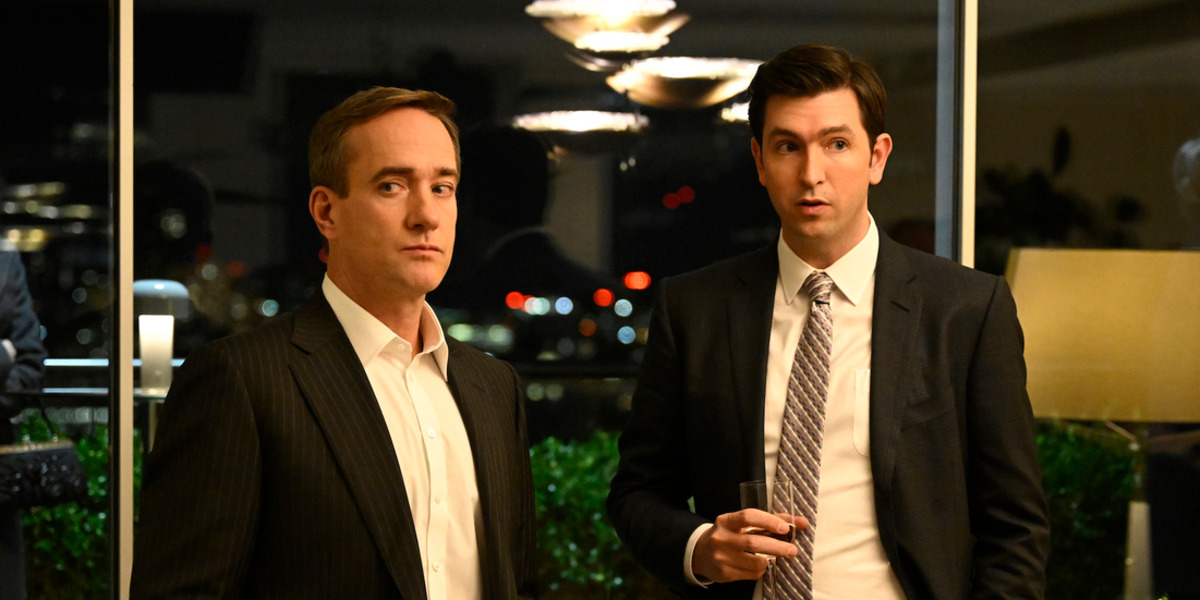 Matsson has promised Shiv that she will become the company's CEO after he purchases it. However, Shiv does not assure to save Tom's job. Later, Matsson meets Tom, discussing his role at Waystar after the deal's completion. As it turns out, Tom wasn't auditioning to save his job as the Head of ATN under Matsson's regime. Instead, his hang-out session with Matsson was an interview for the CEO role. Soon, Kendall learns that Matsson is interviewing other candidates for the CEO role and will never appoint Shiv. Ultimately, the board voting commences, and at a 6-6 tie, Shiv votes in support of the sale, sealing the deal and leading to Tom winning the long-running race. Tom wins the crown as he is appointed as Logan's successor to the CEO's chair at Waystar.
Why Did Tom Win Succession?
'Succession' ends with Tom emerging as the winner in the race to succeed Logan Roy. He was appointed Waystar RoyCo's CEO after Lukas Matsson acquired the company. Tom winning the entire game comes as a major twist for viewers as Logan's children, Kendall, Roman, and Shiv, are poised as the most likely candidates to take over from their father. However, Tom's ascension to power is cleverly planted and foreshadowed in the earlier episodes. Firstly, making Tom the CEO makes the most sense for Matsson, who needs a US-based figure to get past regulatory concerns. Since Shiv does not have the necessary credentials and other candidates like Lawrence Yee do not know the ins and outs of Waystar, Tom is the best candidate.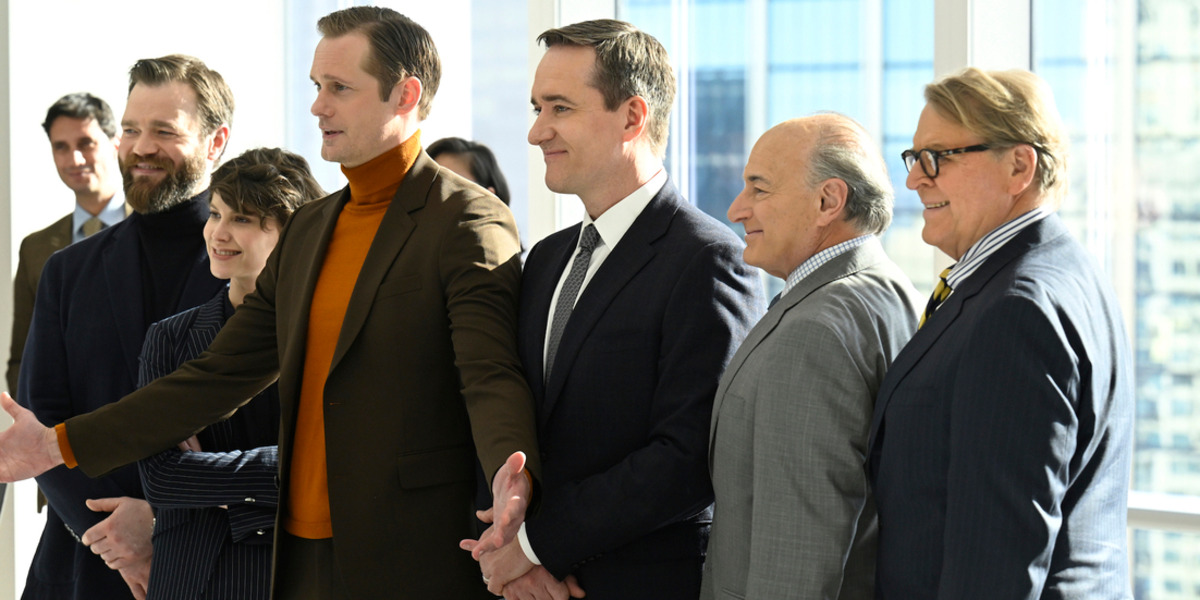 Secondly, Tom's desire to please and his acumen for sucking up to powerful figures rightly fit the power vacuum created by Logan's death. In season 4, Tom remains close to Logan when his own children turn against him. When an interim CEO is to be chosen, Tom tries to float his name to the board, but with little impact. However, the moment indicates he harbors the ambition of one day becoming the CEO. Meanwhile, Logan's children play against each other while also countering an external threat in Matsson. In contrast, Tom does not immediately pick a side and tries to adapt to the situation. Tom's adaptability is most evident when he lets Kendall make the call about the election results only to take the credit when the move is successful.
Similarly, Tom makes a soft pitch to Matsson in the finale by saying exactly what the Swedish tech billionaire needs to hear. Tom convinces Matsson that he is a follower and not a leader, implying he would do anything that Matsson requires, essentially keeping the power with Matsson but being the acting ruler of Logan's vast empire. Thus, a people pleaser like Tom, who is ambitious but also fears losing his power, is the right puppet for Matsson, leading to his victory in the power struggle. 'Succession' is heavily inspired by William Shakespeare's play 'King Lear,' which revolves around the quest for succession of the titular king. The play ends with Lear's son-in-law, Albany, succeeding him. As a result, Tom winning 'Succession' also pays homage to Shakespeare's play and the show's aesthetic inspiration.
Read More: Who Was Logan Roy's Sister in Succession? How Did She Die?