Directed by S. Craig Zahler, 'Dragged Across Concrete' is a 2018 crime thriller film featuring an ensemble cast including the talents of Mel Gibson, Vince Vaughn, Tory Kittles, Michael Jai White, and Jennifer Carpenter. It tells the story of two police detectives under investigation for police brutality who are embroiled in a robbery plot while in desperate need of money. However, their paths intertwine with two childhood friends also seeking money for their own motives. Given the complex, layered, and interlined narrative and the movie's dark and gritty tone, viewers must be curious to learn more about its inspiration. We also got curious about the same and did some investigation of our own. Here is everything we learned about the conceptualization of 'Dragged Across Concrete.'
Is Dragged Across Concrete a True Story?
No, 'Dragged Across Concrete' is not based on a true story. The movie is based on an original concept from writer-director S. Craig Zahler. Zaheler started his career as a novelist and published his debut novel 'A Congregation of Jackals' was published in 2010. However, since 1995, Zahler has worked as a cinematographer on several short films. He directed his debut feature film, a Western horror titled 'Bone Tomahawk,' starring Kurt Russell in the lead role. Zahler wrote the screenplay for 'Dragged Across Concrete,' shortly before starting production on his second feature film directorial 'Brawl in Cell Block 99' starring Vince Vaughn in the lead role.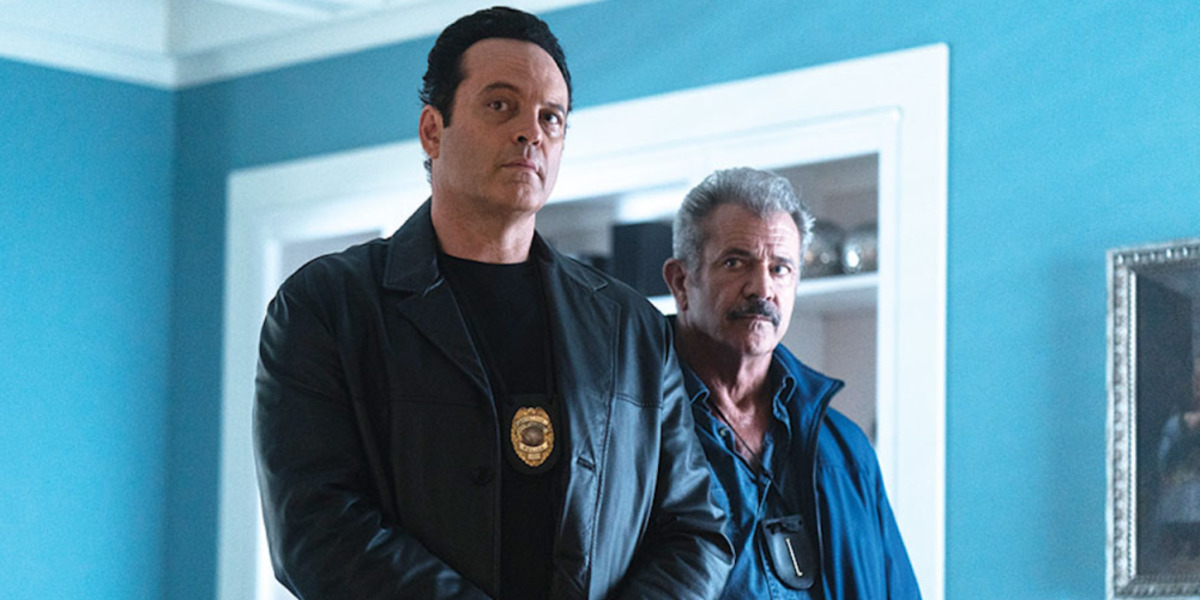 In an interview with Flickering Myth, Zahler opened up about the conceptualization of the film. Zahler explained that he wanted to subvert the expectations of the buddy cop subgenre when he devised the film's concept. "It's funny, in my mind, buddy cop films are so light and comedic that I never considered this a buddy cop film," he stated during the interview. However, the writer-director mostly wanted to explore several complex relationships between several characters through one intertwined story.
"I knew I wanted to do a movie that had a lot of relationships. A cop and his wife. A cop and his fiancée. A guy recently out of jail and his mother and younger brother. That guy and his childhood friend who is in the underground," Zahler said, highlighting the dynamics between the movie's characters. "I knew I wanted these different relationships and also different facets of these characters in different situations. Also, that I wanted a large crime tapestry," the director added. Zahler also noted that he did not consciously try to blend the buddy cop tropes with the complex relationships in the film.
In a separate interview, Zahler stated that he wanted to explore how different relationships explore different facets of characters, something he did not have the opportunity to do in his previous feature films. Zahler also cited 'Prince of the City,' the classic 1981 American neo-noir crime drama film directed by Sidney Lumet, as an influence on the concept for 'Dragged Across Concrete.' Similarly, the director also mentioned movies such as the 1956 noir drama 'The Killing' directed by Stanley Kubrick, and 1975's 'Dog Day Afternoon' also helmed by Lumet. Moreover, Zahler resorted to blending some slice-of-life scenes in the screenplay to give viewers a realistic understanding of his characters and their inner workings.
Ultimately, 'Dragged Across Concrete' is not based on a true story. While the writer-director, S. Craig Zahler, may have drawn from personal experiences to craft the narrative, it is not a direct representation of any real events. Instead, from Zahler's words, we can deduce that the director relied on his personal understanding of human relationships and crime to write compelling characters. As a result, 'Dragged Across Concrete' is a violent and gritty noir film with buddy cop elements, containing some shred of realism due to its emotionally resonant characters.
Read More: Crime Thriller Movies That Are Underrated