'Dragged Across Concrete' revolves around two policemen, Ridgeman, an experienced guard officer, and Lurasetti, his young, volatile partner. After their untimely suspension, the latter needs money because he's just about to retire and wants to move to a safer neighborhood, whereas his senior wants it to propose to his girlfriend. Desperate for cash, the two embark into the world of crime and plan to rob thieves.
However, the robbery goes south when the thieves fight among themselves, creating chaos for the two ex-officers. The 2018 crime thriller movie has an epic and intense climax that will have you at the edge of your seat. If you enjoyed the S. Craig Zahler directorial, starring Mel Gibson and Vince Vaughn, and are eager to watch other cinematic pieces with a similar premise, then we've curated a list for you. You can watch most of these movies like 'Dragged Across Concrete' on Netflix, Amazon Prime, and Hulu!
8. Reservoir Dogs (1992)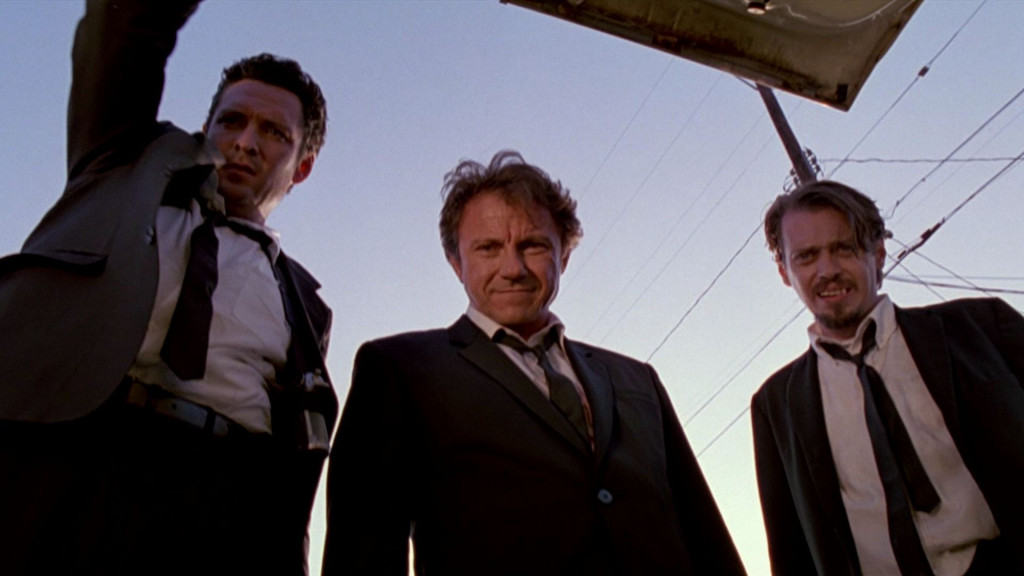 'Reservoir Dogs' is director Quentin Tarantino's classic crime film, and it begins when Joe Cabot, a crime boss, hires six strangers to carry out a diamond robbery. From the outset, they receive pseudo-identities to avoid getting too close to each other and to focus on the job. The team is confident that the heist will succeed, yet their plans go awry when the police arrive at the scene, causing chaos and leading to the death of two robbers, some cops, and civilians. The surviving members regroup at a warehouse rendezvous point, where they suspect an undercover cop is among them.
The multi-starer movie features Harvey Keitel, Tim Roth, Chris Penn, Steve Buscemi, Lawrence Tierney, and Michael Madsen. This film features how an honest police officer exploits the opportunity of a robbery to catch criminals and is far from 'Dragged Across Concrete' in that regard. Nevertheless, it shares the element of a high-risk plan that fails due to the thieves being divided.
7. The Italian Job (2003)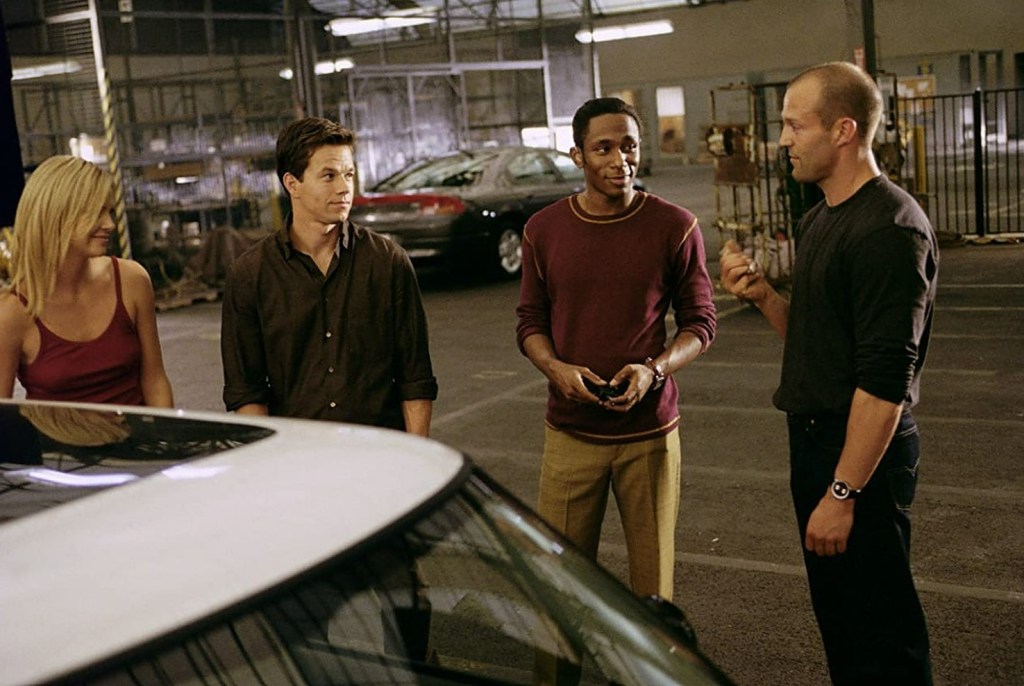 Betrayal and backstabbing one's partner for money never ends well, a theme well explored in 'Dragged Across Concrete' and reinforced in 'The Italian Job,' a classic crime thriller movie. The star-studded cast includes Mark Wahlberg, Charlize Theron, Edward Norton, Donald Sutherland, and Jason Statham. The F. Gary Gray directorial showcases a heist for $35 million, but Steve, one of the team members, butchers their goal and keeps the reward for himself. His surviving partners make an elaborate plan to retrieve the valuables from their traitor friend and use the dark alleyways, freeways, and subways of Los Angeles to carry out their mission.
6. Triple 9 (2016)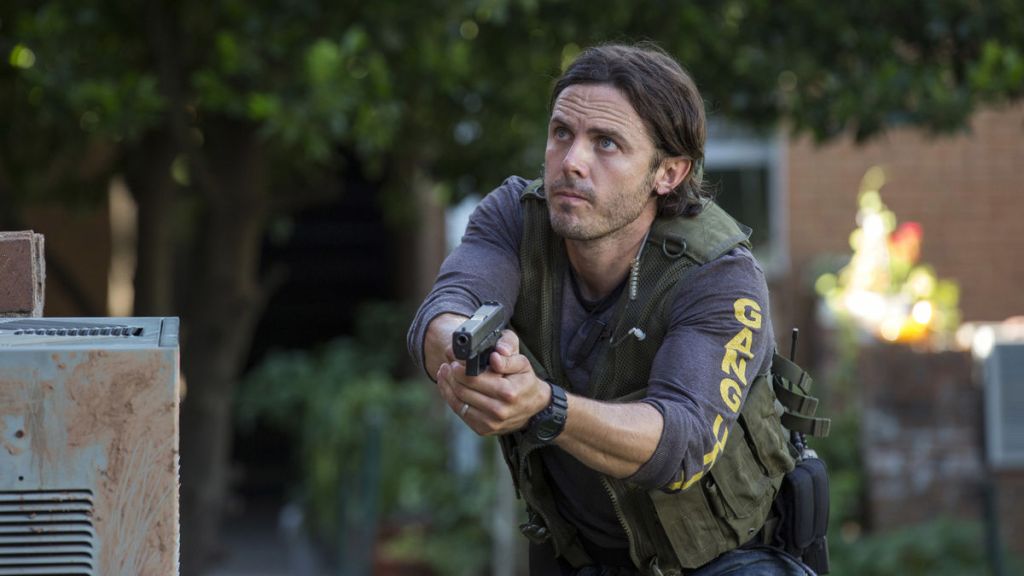 A team of corrupt police officers finds themselves in a bind when the Russian mob blackmails them into carrying out a heist that seems almost impossible to execute. They must create a "999" scenario to make it work, which signals an officer is down. Things turn dramatically when the young, naive rookie they intend to sacrifice thwarts their plot. 'Triple 9' is a heist action movie starring Casey Affleck, Chiwetel Ejiofor, Anthony Mackie, Aaron Paul, Clifton Collins Jr., and Norman Reedus. The John Hillcoat directional builds tension as the story hurtles towards a gripping conclusion, packed with deceit, avarice, and retribution that also occurs in 'Dragged Across Concrete.'
5. Bad Lieutenant (1992)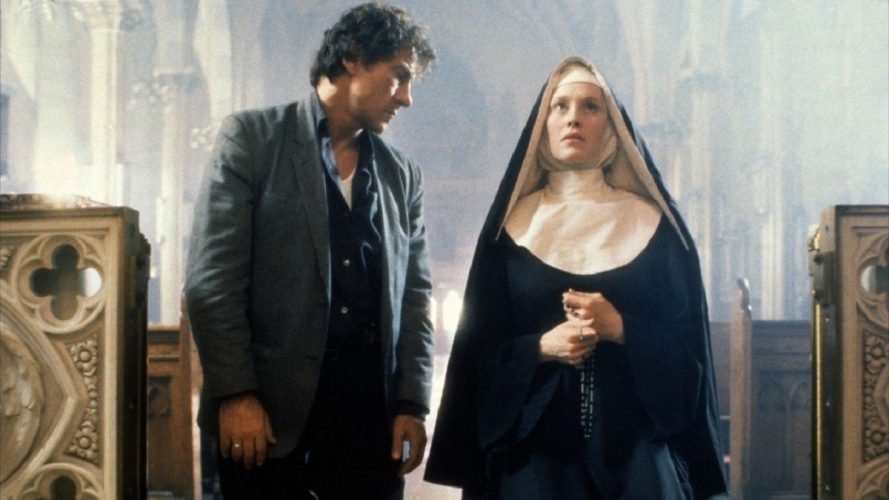 'Bad Lieutenant' is the transformational story of a corrupt NYPD detective, The Lieutenant, with drug addiction and massive debt. He exploits his power to make dirty money by enabling drug dealers and other criminal activities. The Lieutenant's debt situation worsens by the day as he constantly loses money on baseball betting, which infuriates his bookies. Moreover, he loses all sense of morale by taking advantage of teenage girls and mistreating prostitutes.
However, The Lieutenant's life changes after meeting a sexual assault survivor — a nun who forgives her rapists. This incident becomes the segway for him to reflect on his inner self and improve. Abel Ferrara directs the crime drama movie with Harvey Keitel in the lead. It features how men in service are drawn toward corruption and greed and make the wrong decisions, which resembles the narrative of 'Dragged Across Concrete.'
4. Brooklyn's Finest (2009)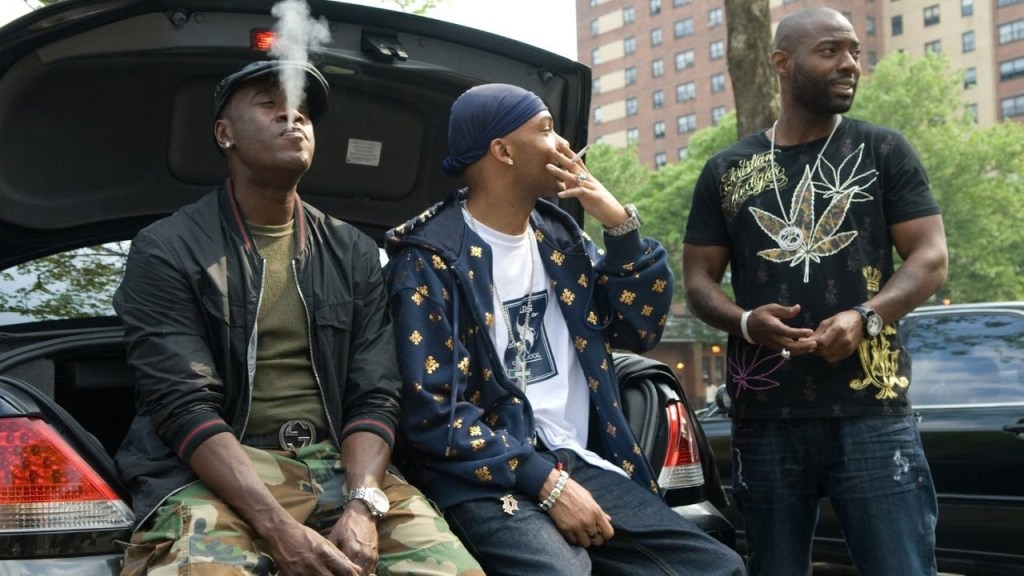 'Brooklyn's Finest' is a crime film starring Richard Gere, Don Cheadle, and Ethan Hawke. It revolves around three officers — Tango, who works undercover with drug dealers, Sal, who is desperate for cash and will go to any lengths for it, and Eddie, the oldest one about to retire. Antoine Fuqua directs the crime drama movie, and one can find many similarities between the cops from this puzzling flick and the ones in 'Dragged Across Concrete.' Both films portray how the lives of seemingly unrelated people intersect even when they are at different stages and handling various problems.
3. Dog Day Afternoon (1975)
'Dog Day Afternoon' is a biographical crime drama movie based on actual events that took place in the Chase Manhattan Bank branch in Gravesend, New York, in August 1972. Helmed by Sidney Lumet, the Al Pacino starrer is an adaptation of the 1972 Life magazine article, 'The Boys in the Bank.' It revolves around a seemingly effortless robbery, but one of the three thieves backs out, and the remaining two discover almost nothing in the lockers. Their ambitious plan fails, so they take the staff hostage and demand a safe getaway. Although their robbery is not similar to 'Dragged Across Concrete,' it does show the repercussions of a poorly executed heist and how it can be the downfall of all the parties involved.
2. Gang Related (1997)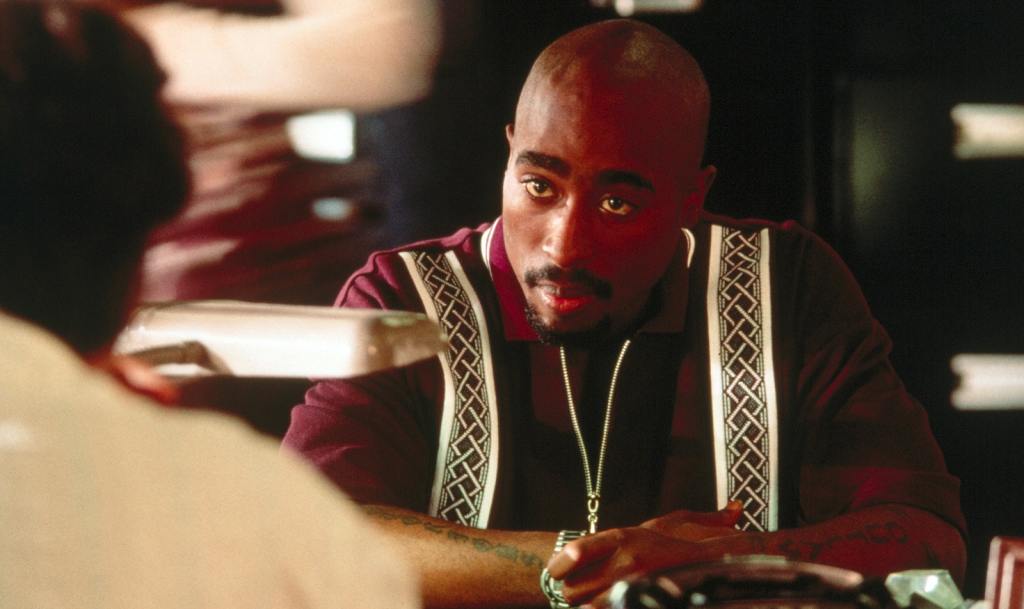 'Gang Related' (also known as 'Criminal Intent') is a crime thriller film about two cops who accidentally murder a DEA agent. To avoid any possible threats, they frame a homeless man and devise an elaborate plan as they plant false evidence, bring fake witnesses, and do everything they can to take the blame off their shoulders. The movie is directed and written by Jim Kouf and depicts how people can lose their sense of morality when riddled by unforeseen circumstances, which results in all the chaos, also caused in 'Dragged Across Concrete.' It has fantastic performances by actors such as James Belushi, Tupac Shakur, James Handy, and Deborah Rennard.
1. Rampart (2011)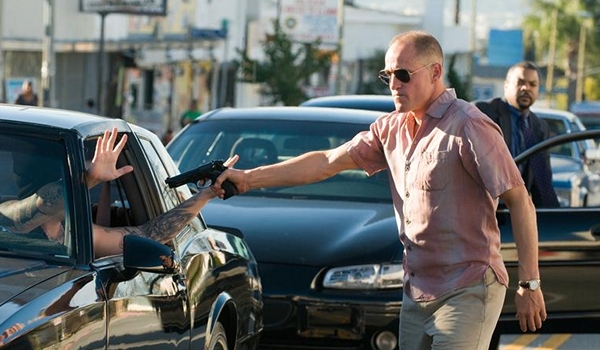 'Rampart' is a crime drama film helmed by Oren Moverman, starring Woody Harrelson, and has all the elements of 'Dragged Across Concrete,' from a controversial video to a bank robbery and a corrupt cop. Still, its storyline heads in a different direction. Dave Brown, a Los Angeles police officer stationed at Rampart Division, is a womanizer, egotistical, racist, and violently brutal. He uses unlawful force to uphold his principles, including the alleged murder of a suspected serial date rapist, which earns him the nickname "Date Rape Dave."
Dave's scandalous life becomes public when a video of him brutally assaulting someone after a car accident goes public. The situation becomes even more complicated due to the Rampart scandal, leading to further allegations, including his possible involvement in a grocery store robbery. Consequently, Dave must navigate his colleagues and new associates to protect his ideals amidst these scandals while identifying trustworthy allies.
Read More: Dragged Across Concrete Ending, Explained: Who Gets the Money?