HBO's 'Barry' is a dark comedy series that explores the life of Barry Berkman, a hitman turned actor in search of redemption. Barry's quest ends in a surprising manner with the fourth season, drawing a curtain over his story. In the process, viewers bid farewell to the host of colorful characters Barry has associated himself with over the years. NoHo Hank is one of the most fascinating characters on the show, and viewers must be curious to learn about his fate following the series finale. Moreover, they must also seek an answer to his name's mystery. If you are wondering whether Hank dies and why he was called "NoHo" Hank in 'Barry,' here is everything you need to know! SPOILERS AHEAD!
Is Hank Dead in Barry?
NoHo Hank is one of the most important supporting characters in 'Barry' with actor Anthony Carrigan ('The Flash') playing the role. Introduced in the show's debut season, Hank is an overly positive and naïve member of the Chechen mafia who is the right-hand man of mob boss Goran Pazar. After Pazar's death, Hank takes over the gang's leadership and becomes the Chechen mafia's leader in Los Angeles, California. He later falls in love with rival gang leader Cristobal, and they escape a life of crime to make a fresh start at the end of the third season.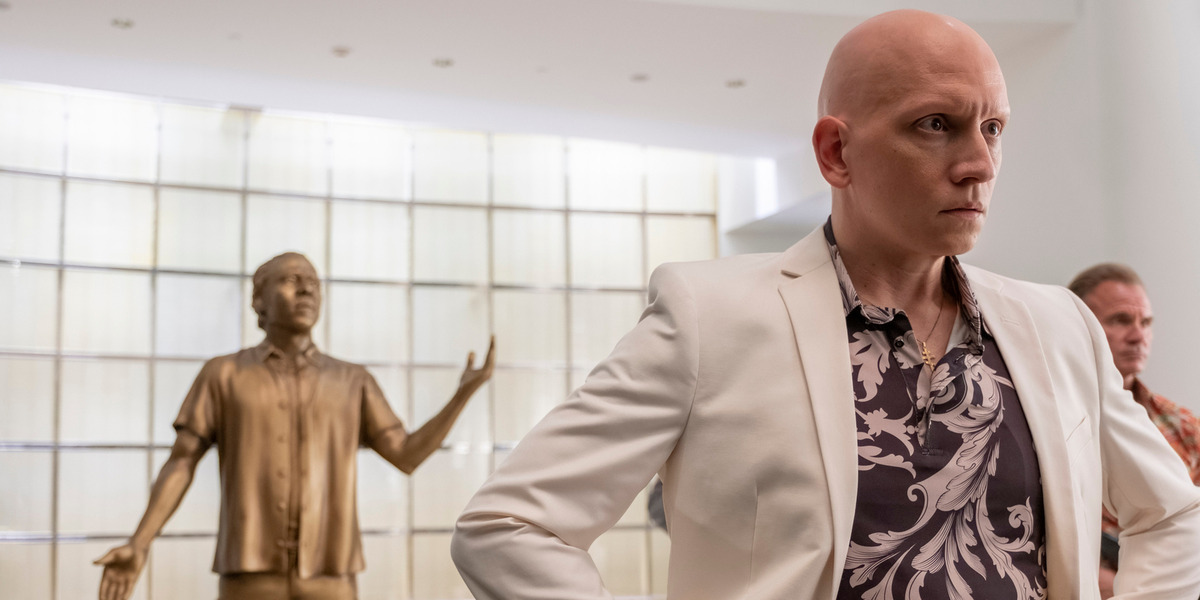 In season 4, Hank and Cristobal start a legitimate sand business, only for Hank to be drawn back into the criminal underworld. Eventually, Hank is forced to kill Cristobal when the latter tries to walk away from Hank after learning of his involvement in the criminal underworld. In the sixth episode of season 4, Monore Fuches is released from prison and meets Hank. He accurately predicts that Hank killed Cristobal, which enrages Hank and starts a feud between his and Fuches' gang. The conflict reaches its head when Barry's son, John, is drawn into it.
In the series finale, Fuches arrives at Hank's hideout for a final showdown but agrees to end their feud if Hank admits to killing Cristobal. Hank becomes teary-eyed and starts to overcome the denial about his involvement in his lover's death, only to back out and draw the guns on Fuches at the last moment. As a result, Fuches shoot Hank, and he dies from the wound. Ironically, Hank breathes his in the arms of Cristobal's statue, which he had installed at the sand factory, seemingly confirming that Hank made the wrong choice by returning to crime. Instead, he would have lived a better life had he chosen to remain with his lover.
Why Was He Called NoHo Hank?
NoHo Hank is a unique name for a Chechen mob boss, one that does not necessarily tie him to his roots. In contrast, Goran Pazar and Cristobal Sifuentes are named appropriately as per their Chechen and Bolivian backgrounds. However, the origin of Hank's name remains a mystery, especially since his first name, "NoHo," is not his real name. Instead, it is a nickname given to him, most likely by his mob friends. Hank is overly positive and friendly for a mobster and is often ridiculed for his lack of stomach for violence. Moreover, he relies on others, such as Pazar and later Barry, to keep him safe and out of harm's way.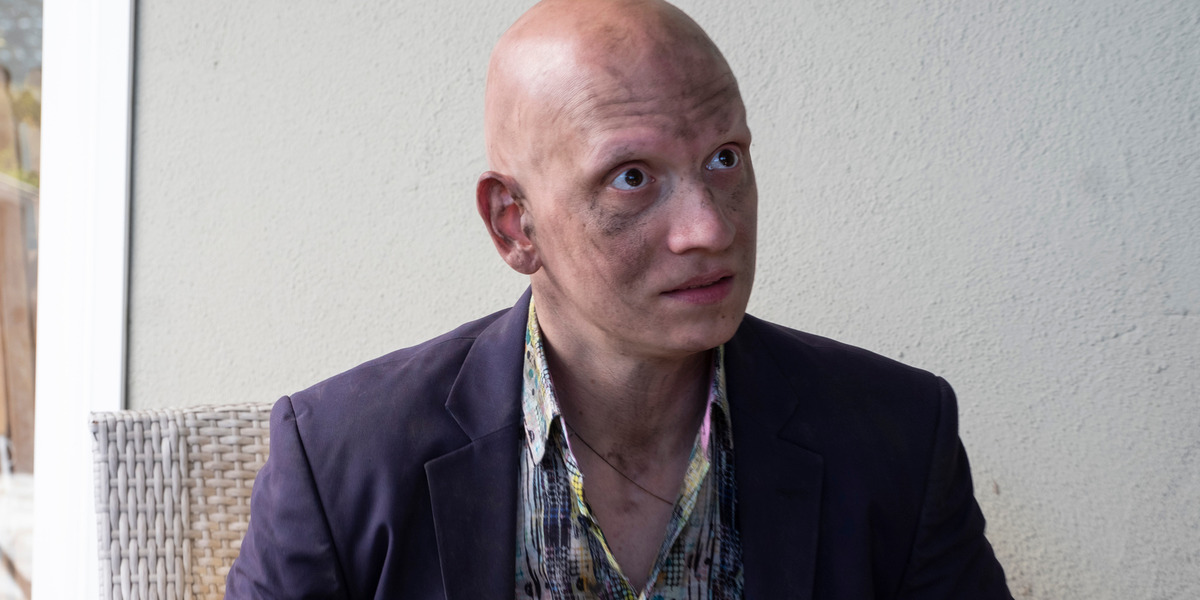 Hank's easy-going personality is reflected in his nickname "NoHo," which literally stands for North Hollywood. Hank is primarily associated with the Chechen mafia in the North Hollywood region of Los Angeles, California, explaining the funky and unique nickname. However, the series ends without revealing Hank's real name to audiences. Furthermore, the story of exactly how he got his nickname, "NoHo," remains a mystery until the end, only that will likely remain unsolved. However, Hank likely rose to the rank of Pazar's right-hand man through his exploits in North Hollywood. The nickname likely stuck with him because of his flashy, extravagant, almost "Hollywood-like" personality.