The third season of Hulu's 'Only Murders in the Building' presents Charles, Mabel, and Oliver with the tantalizing and sensational murder case of Ben Glenroy's death. Ben is killed on the opening night of Oliver's new play, bringing anyone with a personal or professional relationship with him under suspicion. One of the suspects is Tobert (Jesse Williams), a documentary filmmaker who becomes Mabel's love interest. With the third season finale wrapping up the mystery of Ben's murder by revealing the killer's identity, viewers must be curious to learn about Tobert's fate and its effect on actor Jesse Williams' future in the series. If you are wondering whether Jesse Williams is leaving 'Only Murders in the Building,' here is everything you need to know! SPOILERS AHEAD!
What Happens to Tobert in Only Murders in the Building?
Tobert is a documentary filmmaker introduced in the third season of 'Only Murders in the Building.' He is tasked with filming the behind-the-scenes footage of Ben Glenroy's Broadway debut with Oliver Putnam's upcoming play. After Ben dies on the play's opening night, Tobert becomes interested in solving the murder mystery and works with Mabel. Meanwhile, Mabel and Tobert also develop romantic feelings for each other and start a relationship. Tobert also reveals he accidentally recorded footage of Ben speaking with a mysterious person in his dressing room moments before going on the stage. Later, Tobert helps Mabel with her podcast in Charles and Oliver's absence.
In the third season finale, Tobert helps Mabel record Donna DeMeo's confession. However, it turns out that Donna's son, Cliff, pushed Ben down the elevator shaft, killing the popular actor. After the case is solved and Oliver's play debuts to glowing reviews, Tobert expresses his admiration for Mabel and asks her to move with him to Los Angeles, where he has an offer to shoot an indie documentary film. While Mabel considers the offer, she ultimately decides to stay in New York and figure out her own path. However, Mabel expressed interest in continuing her relationship with Tobert. As a result, it is safe to say that Tobert and Mabel are still together at the end of the third season.
Will Jesse Williams Be in Only Murders in the Building Season 4?
In 'Only Murders in the Building' season 3, actor Jesse Willaims essays the role of Tobert. Going into the show's third season finale, Tobert was touted to be revealed as Ben Glenroy's killer in a last-minute twist. However, as it turns out, Tobert did not harbor any ill intentions towards Ben or the other members of Oliver's play. Moreover, he actively helps Mabel solve the murder case and records important confessions. However, given the show's history of Mabel's love interests disappearing after a solitary season, Willaims' future is uncertain despite the season 3 finale hinting that Tobert and Mabel's romance will likely continue.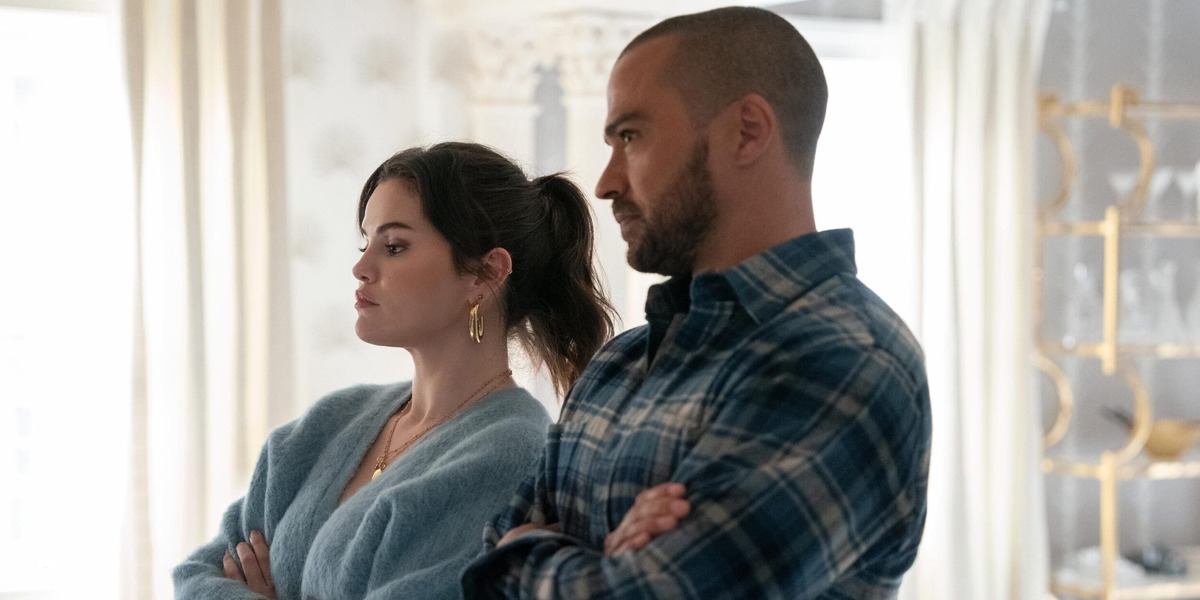 Neither Williams nor the show's makers have made official comments about the actor's future on the hit comedy-drama series. Moreover, Hulu is yet to renew the series for a fourth installment. Since Willaims is credited as a recurring cast member for the show's third season, he is likely to return in some capacity for season 4, especially since his romance with Mabel is an ongoing plot thread. However, Williams' return will depend upon his schedule and other commitments. Willaims is expected to be a part of several upcoming film projects yet to commence production. Therefore, it remains to be seen whether the former 'Grey's Anatomy' actor's schedule will permit him to reprise his role as Tobert in a potential fourth installment of 'Only Murders in the Building.'