Starring Lucy Loken, Grace Patterson, Jessica Morris, Mason Mecartea, and Logan Mackenzie Wallace, Lifetime's 'Secrets on Greek Row' is a mystery thriller movie that revolves around Kaylee, a carefree sorority president of her college whose life turns upside down after her boyfriend Wally gets electrocuted in a hot tub at a party and dies under suspicious circumstances. Following his tragic death, Sabrina, Wally's mother, suspects Kaylee to be the one who intentionally put him on drugs and alcohol to get back at their family for what his father did to her mother.
However, along with Sabrina, even sorority sisters Winter and Lori are suspicious of Kaylee. These bold claims against her are put to the test when at a sorority party she hosts, fraternity president Chase almost dies after drinking the GHB-tainted party punch. As the picture becomes clearer to her and she discovers the shocking truth, she is forced to fight for her life. Sorority parties and two-faced people are a couple of themes explored in the film, which also fall in the realm of reality as we all have either heard of or faced such situations ourselves. So, it is natural for some of you to pose the question — is 'Secrets on Greek Row' rooted in reality? Well, let's dig into it in a detailed manner and find out, shall we?
Is Secrets on Greek Row a True Story?
No, 'Secrets on Greek Row' is not based on a true story. However, the credit for coming up with such a gripping yet true-to-life storyline goes to the creative minds and exceptional writing prowess of the writers and makers of the thriller movie. They supposedly got influenced by the typical party lifestyle of teenagers these days and how they have to deal with several deceitful peers.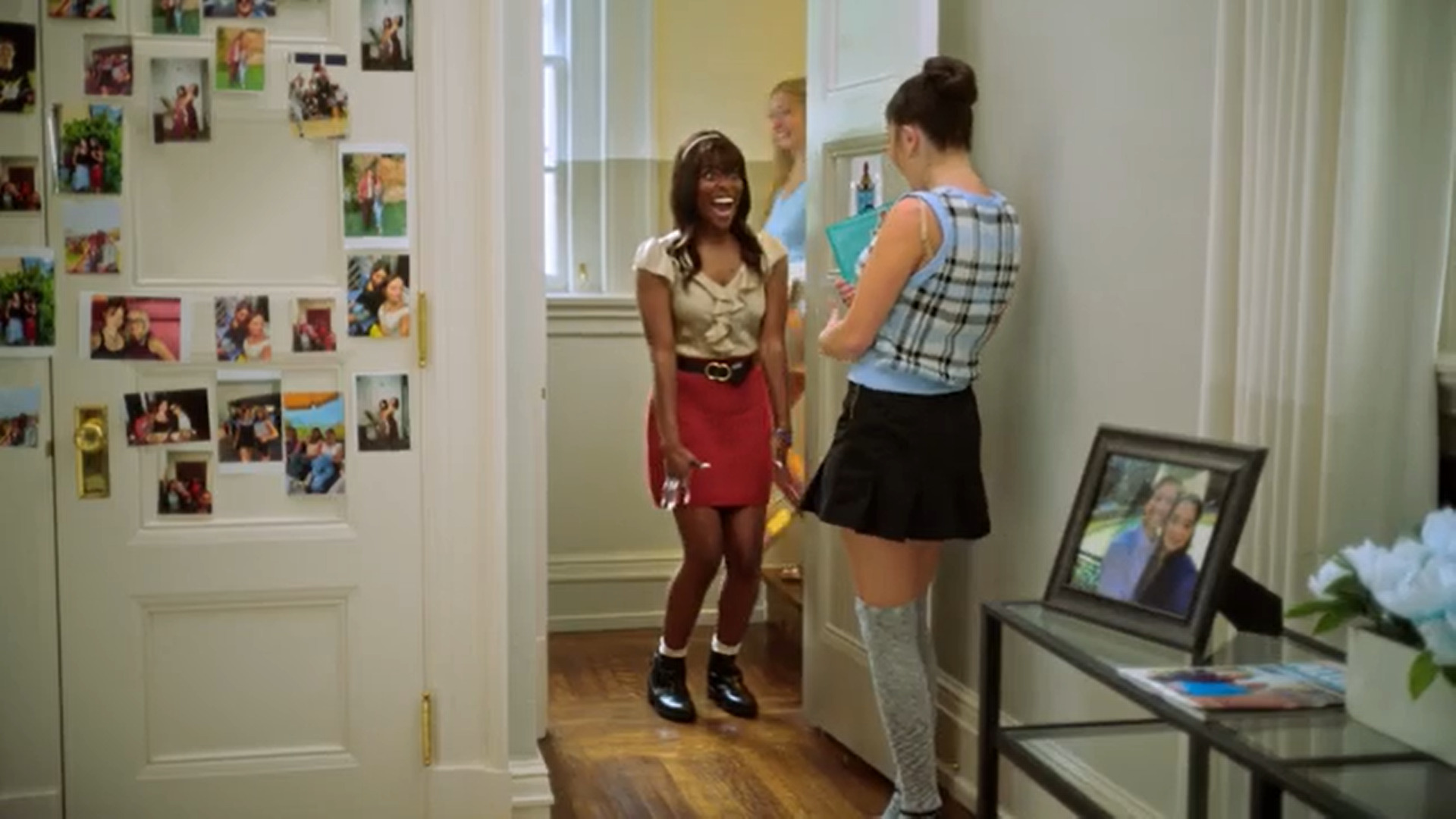 The themes of drugs and alcohol at teen parties and the criminal consequences that follow are not something unheard of in real life. For example, in November 2022, it was reported that Cornell University had suspended frat parties because many students claimed that they hardly drank alcohol but felt debilitated at some frat parties in the previous months. Things got so out of hand that one of the students claimed that they were sexually assaulted after getting drugged at one of these parties.
Moreover, some of you might feel a sense of familiarity when it comes to the subjects and elements of the Lifetime film, but that is mainly because those themes have been highlighted in a lot of other movies and TV shows, such as 'Secrets on Sorority Row,' 'Riverdale,' and 'Elite.' However, one of the aptest examples has to be that of Peacock's 'One of Us Is Lying,' a teen mystery drama series created by Erica Saleh.
Based on the eponymous novel by Karen M. McManus, the crime series revolves around five students, namely Simon, Addy, Cooper, Bronwyn, and Nate, who study together at Bayview High and are given detention. When Simon dies from an allergic reaction out of the blue, an investigation ensues as it is determined that his death was not an accident.
Interestingly enough, all the other four students have a motive to want Simon dead. As you can see, there are quite a lot of parallels you can draw between 'One of Us Is Lying' and 'Secrets on Greek Row.' So, in conclusion, it would be fair to say that while the Lifetime movie focuses on some realistic subject matters, it has nothing to do with a particular true story.
Read More: Is Lifetime's Murder at Blackthorne Manor Based on a True Story?