Lifetime's 'Murder at Blackthorne Manor' is a thriller drama movie that follows a young woman named Hayley who has a knack for organizing murder mystery parties at the famous Blackthorne Manor. When the guests arrive and settle in for an organized, spooky weekend, she warms them up by filling them in on the manor's deadly pasts. However, the manor's owner is found dead a few hours into the night. Given the suspicious nature of the guests, Hayley decides to work with her coworker and her boss's business partner to get to the bottom of the real-life murder mystery and identify the perpetrator before things get out of hand.
The David Benullo directorial features brilliant onscreen performances from Christie Leverette, Bobby Slaski, Veronica Martell, James A. Pierce III, and Shahjehan Khan. The whodunit film has the predominant theme of murder at the heart of its narrative, which is quite realistic and familiar. So, it is natural for you to wonder if 'Murder at Blackthorne Manor' is rooted in reality. Well, let's explore the same in detail, shall we?
Is Murder at Blackthorne Manor a True Story?
No, 'Murder at Blackthorne Manor' is not based on a true story. Nonetheless, you will likely connect a few subject matters and elements displayed in the Lifetime movie to real life. Themes and topics explored in the thriller film, such as murder and the investigation following the gruesome crime, remind us of such crimes that take place in reality. So, keeping that in mind, the two writers, Daniel West and Suzanne Egan, combined their writing prowess and experience to come up with an enthralling screenplay for the movie that also manages to stay somewhat parallel to reality and keep the audience guessing.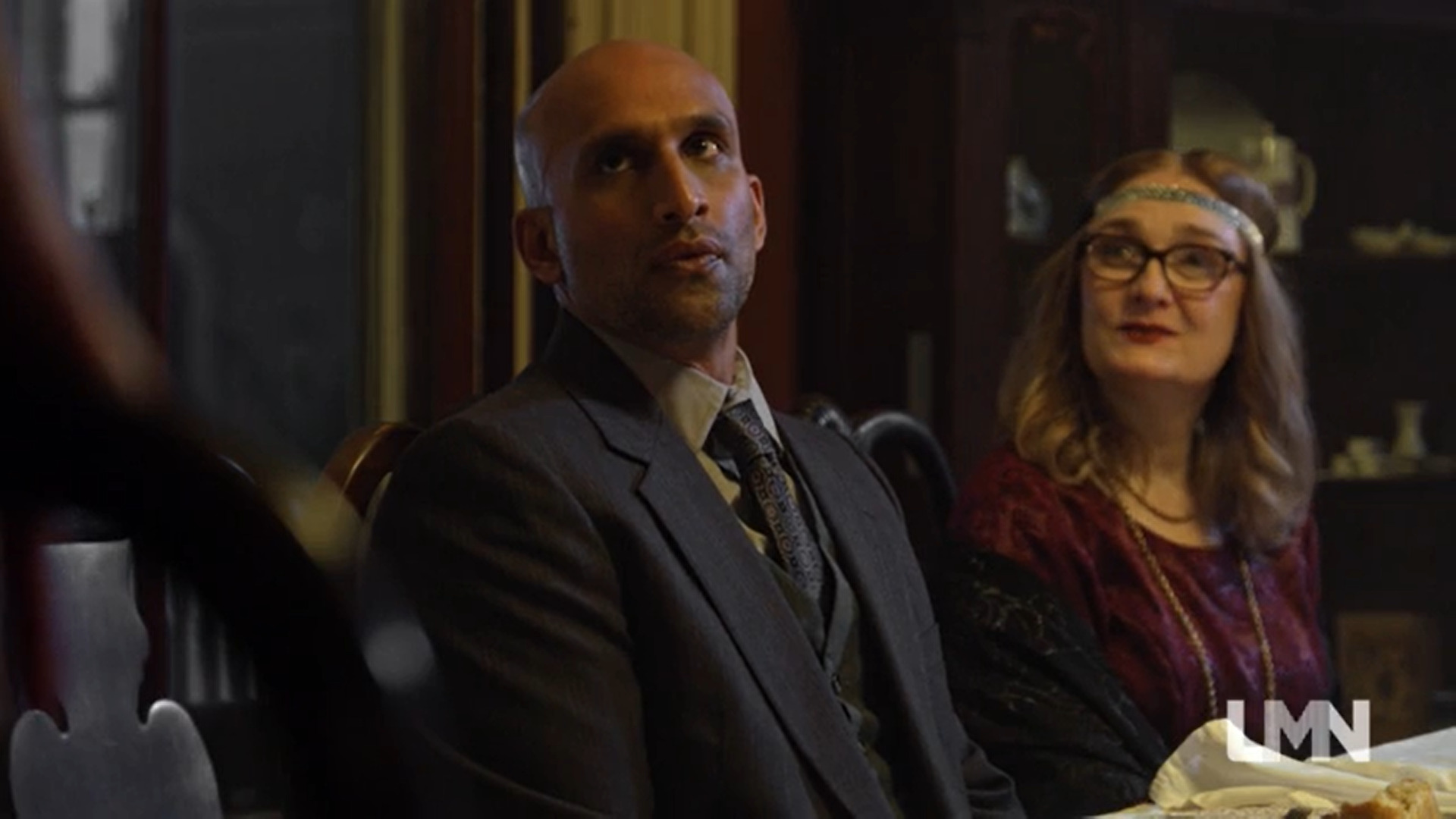 Furthermore, another significant reason why many of you might find 'Murder at Blackthorne Manor' based on actual events is the theme of murder, the suspense surrounding the murderer, and the overall whodunnit nature of the story are all explored in many movies and TV shows over the years. For instance, films like 'The Pink Panther,' 'Murder on the Orient Express,' 'Death on the Nile,' 'and 'Murder Mystery' give off a very similar vibe to that of the Lifetime production. Yet, one of the aptest examples has to be that of the 'Knives Out' standalone sequel, 'Glass Onion: A Knives Out Mystery.'
Starring Daniel Craig, Edward Norton, Janelle Monáe, Kathryn Hahn, Leslie Odom Jr., Jessica Henwick, Madelyn Cline, Kate Hudson, and Dave Bautista, the Rian Johnson directorial follows the world-famous detective Benoit Blanc who finds himself in the middle of a murder mystery game organized by a tech billionaire named Miles Bron in his mansion, the Glass Onion, for his eclectic crew of friends. What is supposed to be a fun weekend of games soon turns into a gory affair when an actual murder takes place.
Then, the detective takes matters into his own hands and attempts to peel back the layers of mystery surrounding the murder. As you might have noticed, not only the themes of murder and investigation but also several storylines, such as a host creating a murder mystery game that turns into a real murder investigation, are similar in both 'Glass Onion: A Knives Out Mystery' and 'Murder at Blackthorne Manor.' So, all in all, we can conclude that despite having several familiar subjects and themes in the Lifetime movie, it does not have to do anything with reality.
Read More: Where Was Lifetime's Murder at Blackthorne Manor Filmed? Who is in the Cast?