Directed by Kyle Newacheck and written by James Vanderbilt, 'Murder Mystery' is a mystery-comedy which follows Nick Spitz, a New York cop and his wife Audrey Spitz, as they go to European on a vacation in order to rekindle their marriage. However, their blissful vacation turns to crime-laden accusations as they find themselves framed for the murder of an elderly billionaire. The film stars Adam Sandler and Jennifer Aniston in the lead roles.
For this article, I have taken into account films that blend the genres of murder mystery and comedy, like this Adam Sandler flick. Here is the list of best movies similar to 'Murder Mystery' that are our recommendations. You can watch several of these movies like 'Murder Mystery' on Netflix, Hulu or Amazon Prime.
13. Clue (1985)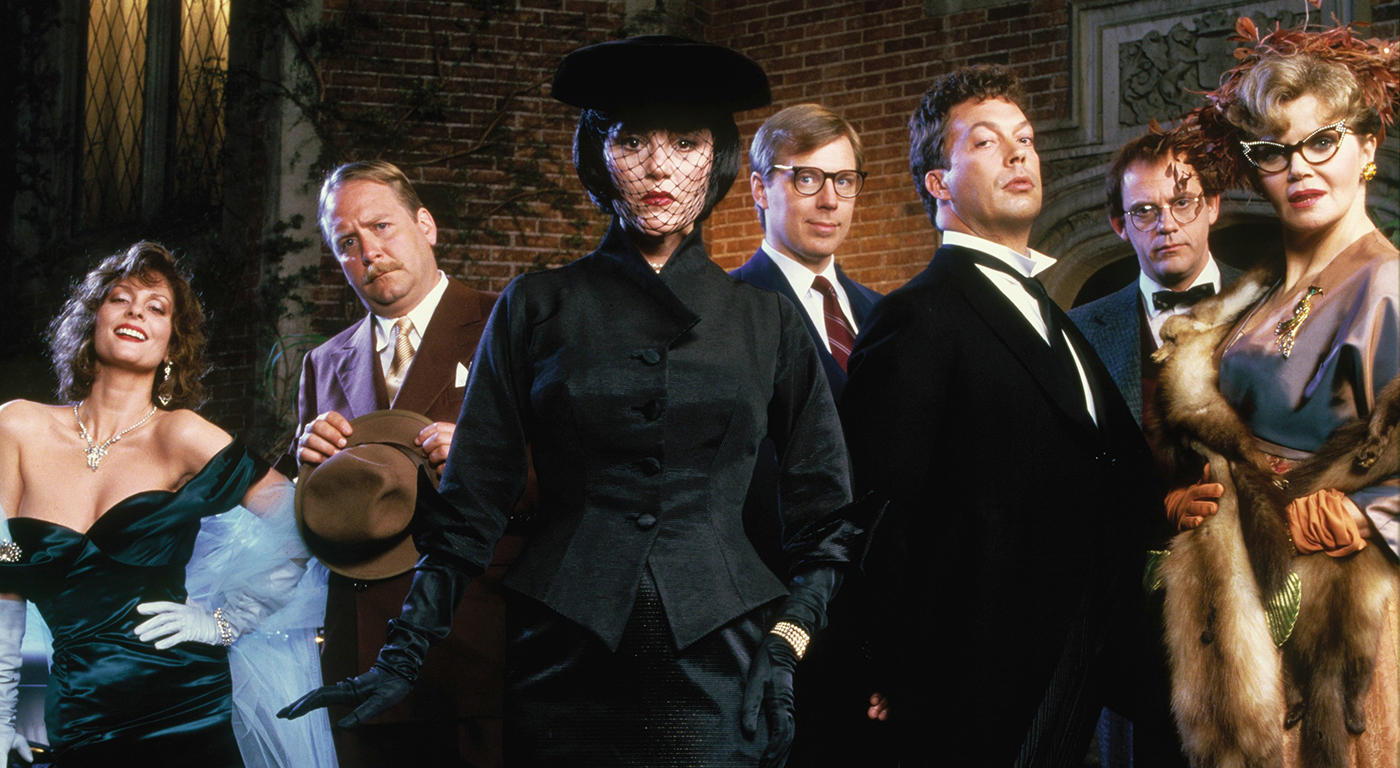 A mystery comedy, 'Clue', like the game it is adapted from, follows six guests who are anonymously invited to a strange mansion for dinner. However, upon reaching, they discover that the host is killed. Now, the six collaborate to identify the murderer. Directed by Jonathan Lynn and co-written by John Landis and Lynn, the crew pulled off quite a risky decision of shooting three possible endings, and showcase them in three different theatres. This led to the film failing commercially. It also received some criticism but has since seasoned to have become a cult classic. While 'Clue' is no masterpiece, it is quite funny and suspenseful.
12. Grosse Pointe Blank (1997)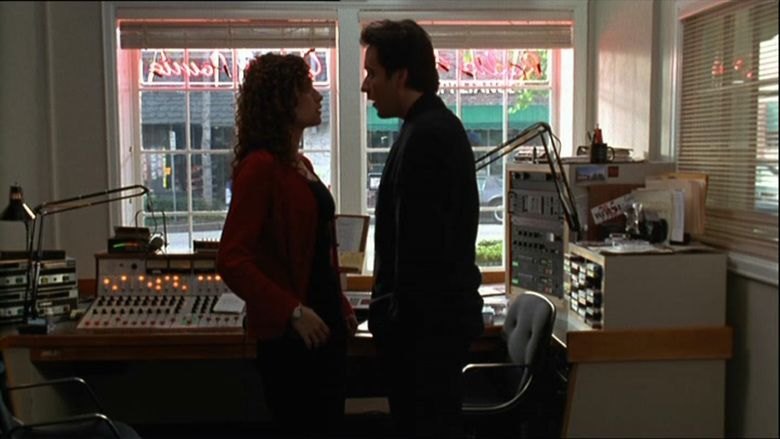 Directed by George Armitage and co-written by Tom Jankiewicz, D. V. DeVincentis, Steve Pink and John Cusack, 'Grosse Pointe Blank' is a black comedy crime about Martin Blank, essayed by John Cusack, a professional assassin, who is sent on a mission to a small Detroit suburb, the truer Grosse Pointe. However, by pure coincidence, his ten-year high school reunion party is taking place there at the same time. With these two intersections, comedy ensues. While the film suffers from an uninspiring third act, the comedy is brilliant. Upon its release, 'Grosse Pointe Blank' received positive reviews and was a commercial success too.
11. Black Dynamite (2009)
Directed by Scott Sanders and co-written by Michael Jai White, Scott Sanders and Byron Minns, 'Black Dynamite' follows the titular Black Dynamite, essayed by Michael Jai White, who is the greatest African-American action star of the 1970s. However, he has to step into the shoes as a hero in the real world with real consequences when his only brother is killed by The Man, and he takes it upon himself to him to find justice. The film is essentially a Blaxploitation film which infuses the elements of comedy and action within the narrative. The film simultaneously premiered at the Toronto After Dark Film festival and theatrically released on October 16, 2009, and received positive reviews from critics and audiences
10. Beverly Hills Cop (1984)
An action comedy, 'Beverly Hills Cop' follows Eddie Murphy as Axel Foley, a smart and easy-going Detroit cop whose life takes a serious turn when his best friend is murdered. To solve the crime, he has to go to the titular "Beverly Hills" where he has to deal and cop up with the different culture while being focusing on finding his friend's killer. Directed by Martin Brest and written by Daniel Petrie Jr., the film was a huge box office success and was met with critical acclaim too. With the engaging narrative and the comedic devices, the film shot Murphy into stardom. 'Beverly Hills Cop', since its release, has been a staple in the genre of action crime comedies. The commercial success spawned two sequels, titled 'Beverly Hills Cop II' (1987), directed by Tony Scott, and 'Beverly Hills Cop III' (1994), directed by John Landis.
9. Hail, Caesar! (2016)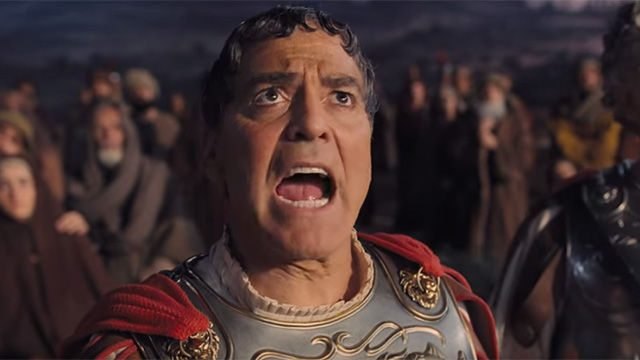 With the Coen brothers taking on the genre of comedy, it is expected that the film would be filled with elements of comedy and satire. 'Hail, Caesar!' is set in the 1950s, and follows the story of Eddie Mannix, essayed by Josh Brolin, a fixer working in the Hollywood film industry who tries to uncover the disappearance of a cast member who vanished during the filming of a biblical epic. The film pokes fun at Hollywood and creates the atmospherics of the 60s with brilliance. It has a rating of 86% on Rotten Tomatoes and was a commercial success, grossing $63.6 million against a budget of $22 million.
8. The Naked Gun: From the Files of Police Squad! (1988)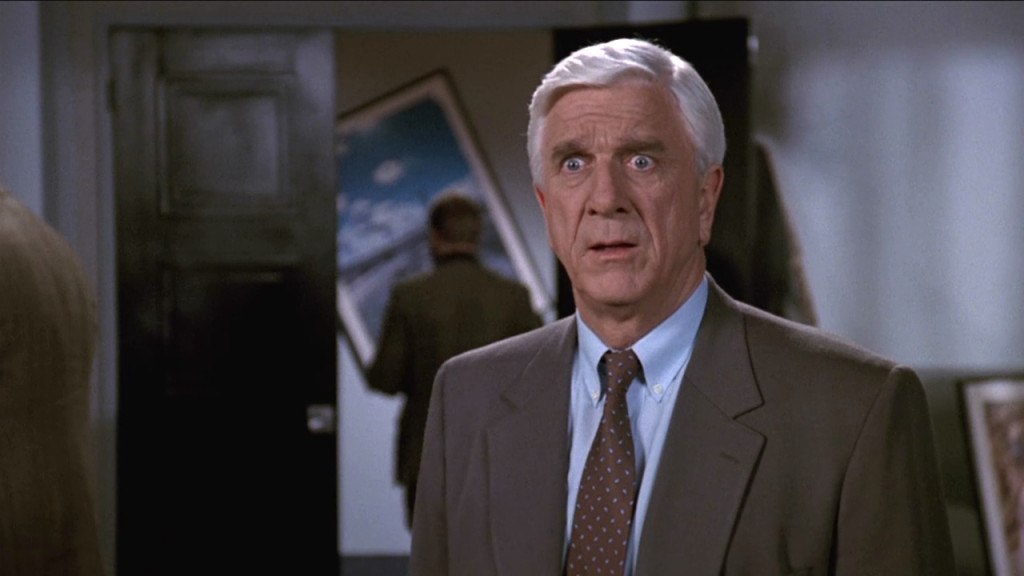 Adapted from the ABC television comedy series 'Police Squad!', this 1988 feature stars Canadian actor and comedian Leslie Nielsen as Lt. Frank Drebin, a callous and bumbling detective who has to rise up to the occasion to foil an assassination coup of Queen Elizabeth II. Directed by David Zucker and co-written by Jerry Zucker, Jim Abrahams, Pat Proft and Zucker, the action crime comedy adopts the comedic style of the television show. The film creates the humour through slapstick gags and puns which are perfectly executed by Nielson as the incompetent detective. With critical acclaim and commercial success, 'The Naked Gun: From the Files of Police Squad!' has gone on to be regarded as one of the greatest comedies of all time. In addition, the success of the film also earned it two sequels, titled 'The Naked Gun ​2 1⁄2: The Smell of Fear' (1991) and 'Naked Gun ​33 1⁄3: The Final Insult' (1994).
7. Kiss Kiss Bang Bang (2005)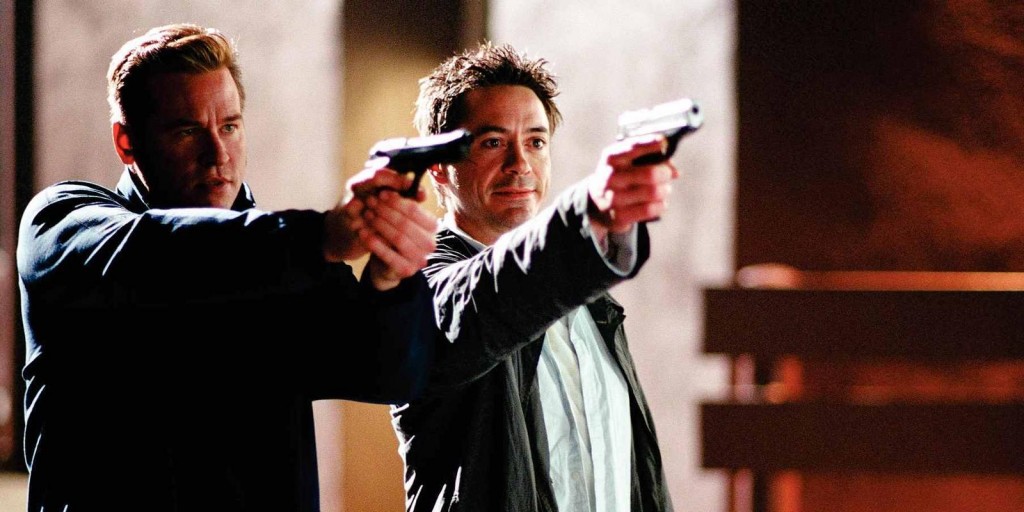 Shane Black had built a reputation of creating hilarious buddy comedies and thrillers as a writer on films such as 'Lethal Weapon' (1987) and 'The Long Kiss Goodnight' (1996), and he debuted with a bang with 'Kiss Kiss Bang Bang'. A neo-noir black comedy, 'Kiss Kiss Bang Bang' follows three completed unrelated people – Harold "Harry" Lockhart, who is a thief masquerading as an actor, Harmony Faith Lane, a struggling actress, and "Gay" Perry van Shrike, a detective – who inexplicably get embroiled in a murder. The film stars Robert Downey Jr., Val Kilmer and Michelle Monaghan, who, with their brilliant performances, define the tone of the movie. With positive reviews and commercial success, 'Kiss Kiss Bang Bang' is definitely a classic in the buddy comedy genre.
6. Charade (1963)
A romantic comedy murder mystery film, 'Charade' follows Audrey Hepburn as Regina "Reggie" Lampert, a young widow who is pursued by several men in Paris who want a fortune that her husband had stolen. The film establishes its narrative on the foundation of comedy, thriller and romance to craft the rather tragic story. Directed by Stanley Donen and written by Peter Stone, the film is moulded along the lines of a Hitchcockian narrative which makes it so engaging and suspenseful. Coupled with this are the performances of the lead which help the film attain legendary status. Hepburn also bagged a BAFTA win for "Best British Actress". A commercial success, the film holds a rating of 94% on Rotten Tomatoes.
Read More: Movies Like The Usual Suspects
5. Gosford Park (2001)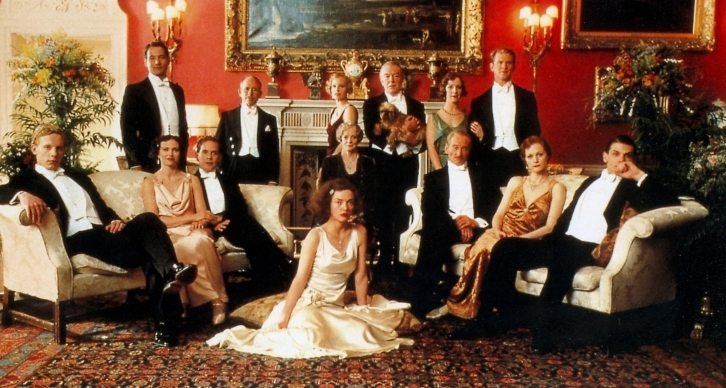 Robert Altman had a penchant for black comedies and satirical films, and 'Gosford Park' is one of the last line of films which showcased his genius intellect. A murder mystery, 'Gosford Park' is set in a lavish party in a country house in 1932 Britain where the upstairs involves wealthy guests and the downstairs involves servants. However, when one of them is murdered, the class divide is diminished as all try to investigate the murder and nab the culprit. The narrative of the film creates a suspenseful premise and sharpens it with the satire of class divide and corruption. The film was successful at award ceremonies also, receiving six Academy Award nominations and winning the award for "Best Original Screenplay", eight BAFTA nominations, winning two, and four Golden Globe nomination, winning one.
Read More: Movies Like The Talented Mr. Ripley
4. Manhattan Murder Mystery (1993)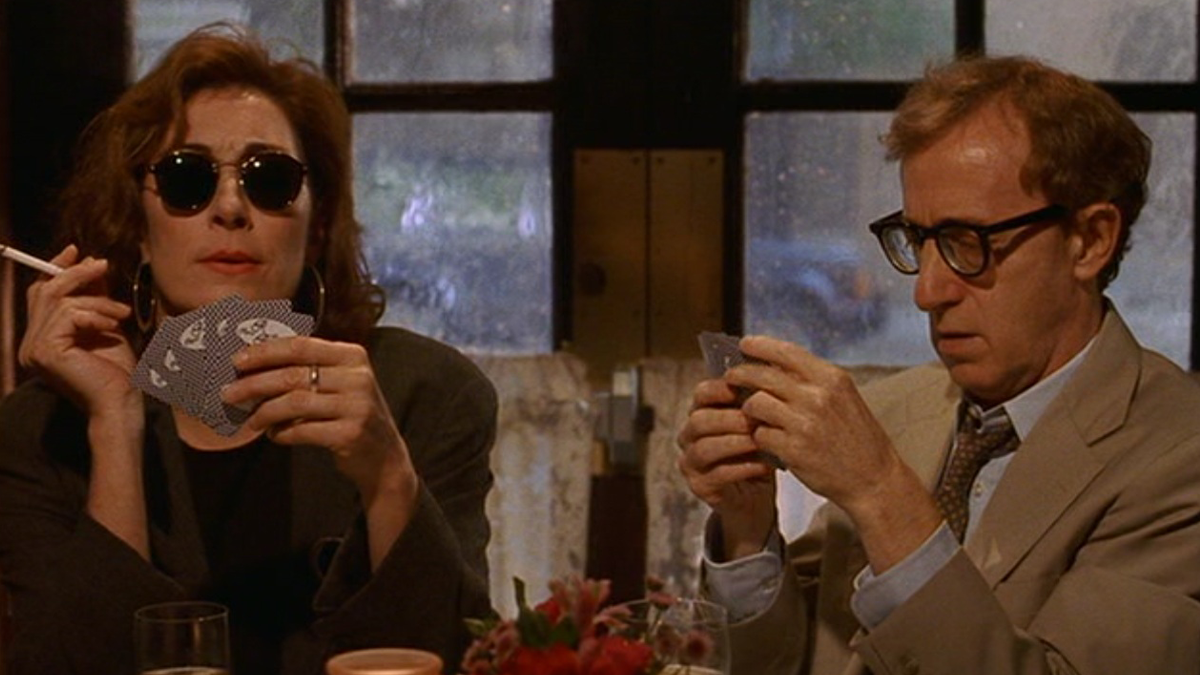 Directed by Woody Allen and co-written by Marshall Brickman and Allen, 'Manhattan Murder Mystery' stars Allen and Diane Keaton as Carol and Larry Lipton, a middle-aged married couple who take it on themselves to investigate the murder of their neighbour. 'Manhattan Murder Mystery' holds the classic Woody Allen comedic elements and the director innovates on the genre of a murder mystery with astonishing brilliance. The movie received highly positive reviews, with Diane Keaton bagging a nomination for "Best Actress" at the Golden Globes. It holds a rating of 92% on Rotten Tomatoes.
Read More: Movies Like The Boondock Saints
3. Who Framed Roger Rabbit (1988)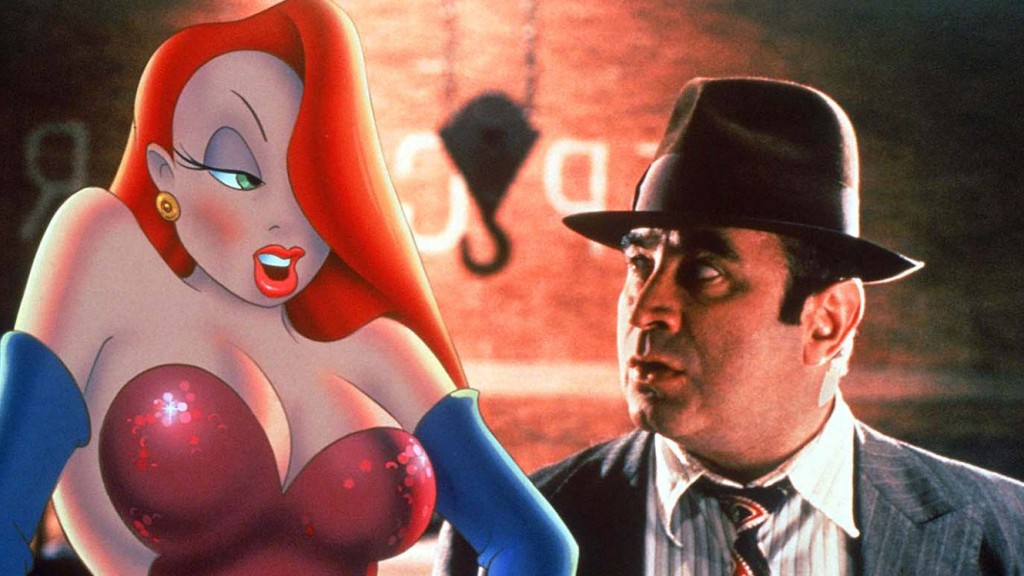 Directed by Robert Zemeckis and co-written by Jeffrey Price and Peter S. Seaman, 'Who Framed Roger Rabbit' is a live-action comedy film that follows Eddie Valiant, a detective who is given the task of absolving Roger Rabbit, who has been accused of murdering a wealthy businessman. The narrative of the film is set in Hollywood in the late 1940s. It combines cartoon characters and the people within the world. 'Who Framed Roger Rabbit' is adapted from Gary K. Wolf's mystery novel 'Who Censored Roger Rabbit?', which was published in 1981. With hilarious gags sailing the narrative, the movie holds a rating of 97% on Rotten Tomatoes, won three Academy Awards and one BAFTA.
Read More: Movies Like Wild Wild West
2. The Nice Guys (2016)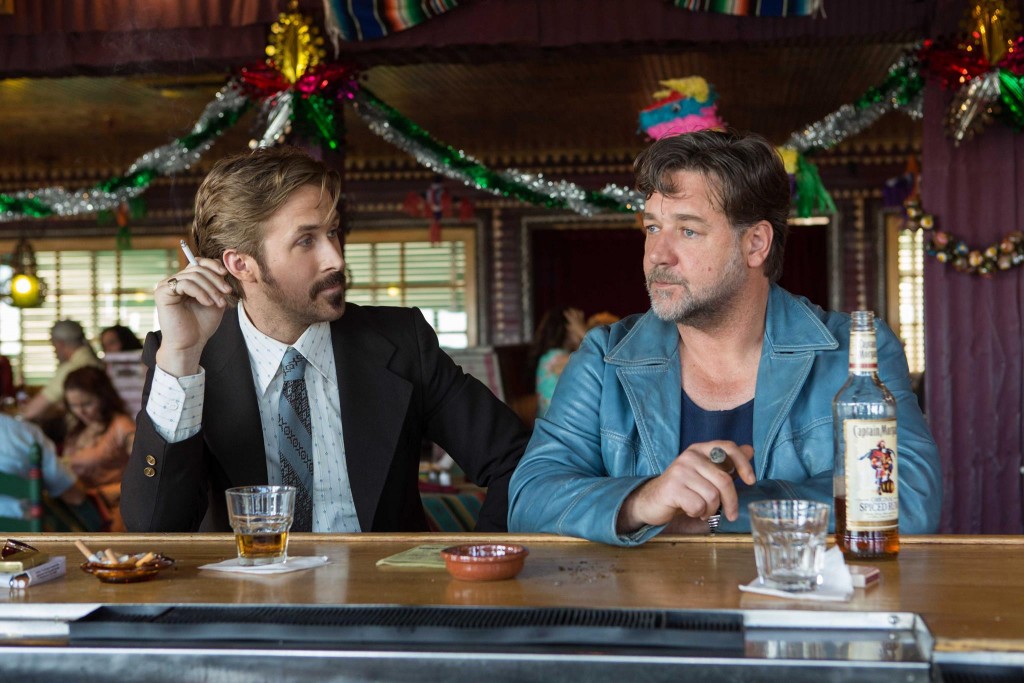 The second feature to be directed Shane Black, 'The Nice Guys' is a neo-noir buddy cop black comedy. The film stars Ryan Gosling and Russell Crowe as P.I. Holland March and enforcer Jackson Healy, respectively, who join forces to uncover the disappearance of a teenage girl named Amelia Kuttner, essayed by Margaret Qualley. With a smart, funny script and hilarious chemistry between Crowe and Gosling, the movie is a lovely, entertaining watch. 'The Nice Guys' premiered in Hollywood on May 11, 2016, and later at the Cannes Film Festival. Though the movie received positive reviews for reviving the genre of buddy comedies, it was a commercial disappointment.
Read More: Movies Like The Iron Giant
1. Fargo (1996)
A black comedy, 'Fargo' is the story of Marge Gunderson, a pregnant Minnesota police chief, played by Frances McDormand, who is the chief investigating officer where she has to decode the link between a mysterious kidnapping and a series of grotesque roadside murders. The film is directed by the Coen Brothers, who are veterans of the genre of black comedy. The narrative develops its premise through the elements of crime thriller with comedy, and also incorporate strong overtones of irony.
The story stems from several real murder cases, particularly the 1986 murder of Helle Crafts of Connecticut and the case of T. Eugene Thompson, a St. Paul attorney convicted of hiring a man to murder his wife in 1963. 'Fargo' is executed with the brilliant performances of the cast, which consists of Frances McDormand as the pregnant Minnesota police chief, William H. Macy as the mysterious salesman, Steve Buscemi and Peter Stormare as the two criminals and Harve Presnell as the father-in-law.
Upon it release, 'Fargo' received immensely positive reviews for its stinging humour, the screenplay, the direction and the performances. The movie premiered at the Cannes Film Festival and won a nomination for the Palme d'Or. After its theatrical release, 'Fargo' bagged a number of awards, which included Academy Awards for "Best Actress" and "Writing Original Screenplay", three Satellite Award wins, and one BAFTA Award nomination. Over the years, the film has gone on to be regarded as a true classic. It is included in American Film Institute's "100 Years…100 Movies" and "100 Years…100 Laughs" and in 2005, was selected in the National Film Registry.
Read More: Movies Like Fargo