Lifetime's 'The Pregnancy Promise' is a mystery thriller movie that follows two best friends — Lucy and Skye — who accidentally get pregnant at the same time, creating a whole drama not just between them but also between their families. However, Skye soon gets suspicious that someone might have tampered with her birth control. Now, she naturally worries that something even more sinister is brewing.
The Jose Montesinos directorial features impressive onscreen performances from talented actors like Rachel G. Whittle, Alexandra Swanbeck, Macy Jacob, Adam Alpert, Amy Gamper, and Lauren Jean. The themes of teenage pregnancy and the deceiving nature of people are not just part of the Lifetime movie but real life as well. So, it is only natural for the viewers to pose the question — is 'The Pregnancy Promise' rooted in reality or not? Well, let's explore the same in detail, shall we?
Is The Pregnancy Promise a True Story?
No, 'The Pregnancy Promise' is not based on a true story. Instead, the credit for the intriguing story goes to the screenwriter Steve Turner, known for penning the screenplays for 'You, Me & Them,' 'Home for a Royal Heart,' 'Tracy Beaker Returns,' and 'Waffle the Wonder Dog.' Given his experience, creative mind, and exceptional skills, he has crafted a thrilling and true-to-life screenplay for the Lifetime film.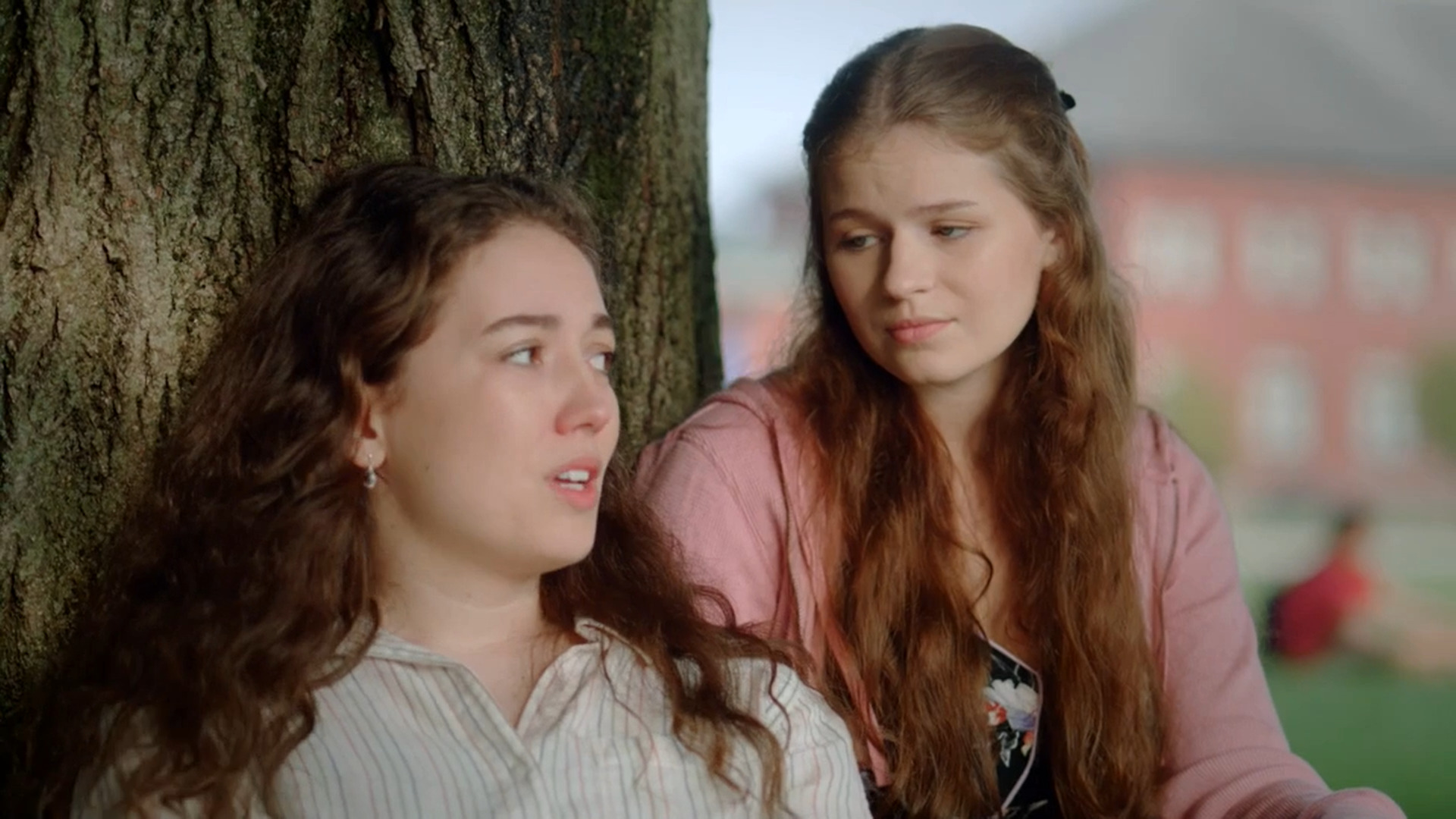 As mentioned above, specific themes and elements in the movie will likely make some of you wonder about the story's authenticity. One of the main reasons you might connect the narrative to reality is that cases of unexpected teenage pregnancies occur in real life. Moreover, many films and TV shows have explored these themes in a dramatized manner over the years. A few apt examples are the 2015 comedy-drama movie 'Unexpected' by Kris Swanberg and the 2007 romantic drama film 'Juno' by Jason Reitman.
Starring Cobie Smulders, Anders Holm, Gail Bean, Elizabeth McGovern, and Aaron Joseph Nelson, 'Unexpected' revolves around a high school teacher Samantha Abbott who finds out that she is pregnant at the same time as Jasmine, one of her students — quite a similar arc to that of 'The Pregnancy Promise.' While Samantha and Jasmine deal with their unexpected pregnancies, they develop an unlikely friendship. As you can see, there might be a few differences in the storyline, yet the subject matter of unplanned teen pregnancy is at the heart of both stories.
As far as 'Juno' is concerned, it is about a pregnant teenager named Juno MacGuff who decides to give her unborn child for adoption to a failed rock star named Mark and his wife. When he begins to feel infatuated with Juno, things get complicated and put his marriage and adoption in doubt. The Jason Reitman directorial, just like 'The Pregnancy Promise,' also sheds light on the theme of teen pregnancy and the complications that arise due to it. All in all, it would be safe to say that despite the inclusion of such realistic themes and elements, the Lifetime mystery movie is a work of fiction.
Read More: Where Was Lifetime's The Pregnancy Promise Filmed? Who is in the Cast?