Helmed by Yuichi Fukuda, 'Once Upon a Crime' is a 2023 Japanese fantasy movie featuring Kanna Hashimoto, Yuko Araki, Takanori Iwata, and more. The movie weaves together the timeless tales of Red Riding Hood and Cinderella to create an enthralling and entirely fresh narrative. It begins in a kingdom where physical beauty holds unparalleled importance, focusing on the journeys of Red Riding Hood (Kanna Hashimoto) and Cinderella (Yuko Araki) as they prepare to attend the grand royal ball.
However, their involvement in a murder investigation involving the king's hairdresser throws the plot into a thrilling and terrifying tailspin. Given its inclusion of fantasy characters and critical societal concerns, viewers may question whether it is based on a comic book. So, if you are looking for the inspiration behind 'Once Upon a Crime,' we have gathered all the answers for you right here!
Is Once Upon a Crime Based on a Comic Book?
Yes, 'Once Upon a Crime' is based on a comic book. Written and directed by Yuichi Fukuda, 'Once Upon a Crime' draws its inspiration from the best-selling comic, 'Akazukin, Tabi no Tochu de Shitai to Deau,' authored by Aito Aoyagi. This best-selling comic book takes readers into the magical world of fables and fairy tales familiar to all. The comic follows Red Riding Hood as she pursues criminals who sow chaos within beloved fairy tales like Cinderella and Hänsel and Gretel. The story's deep and surprising twists have won it plenty of praise from readers. Now, under the direction of Yuichi Fukuda, the comic book has been adapted into a live-action film.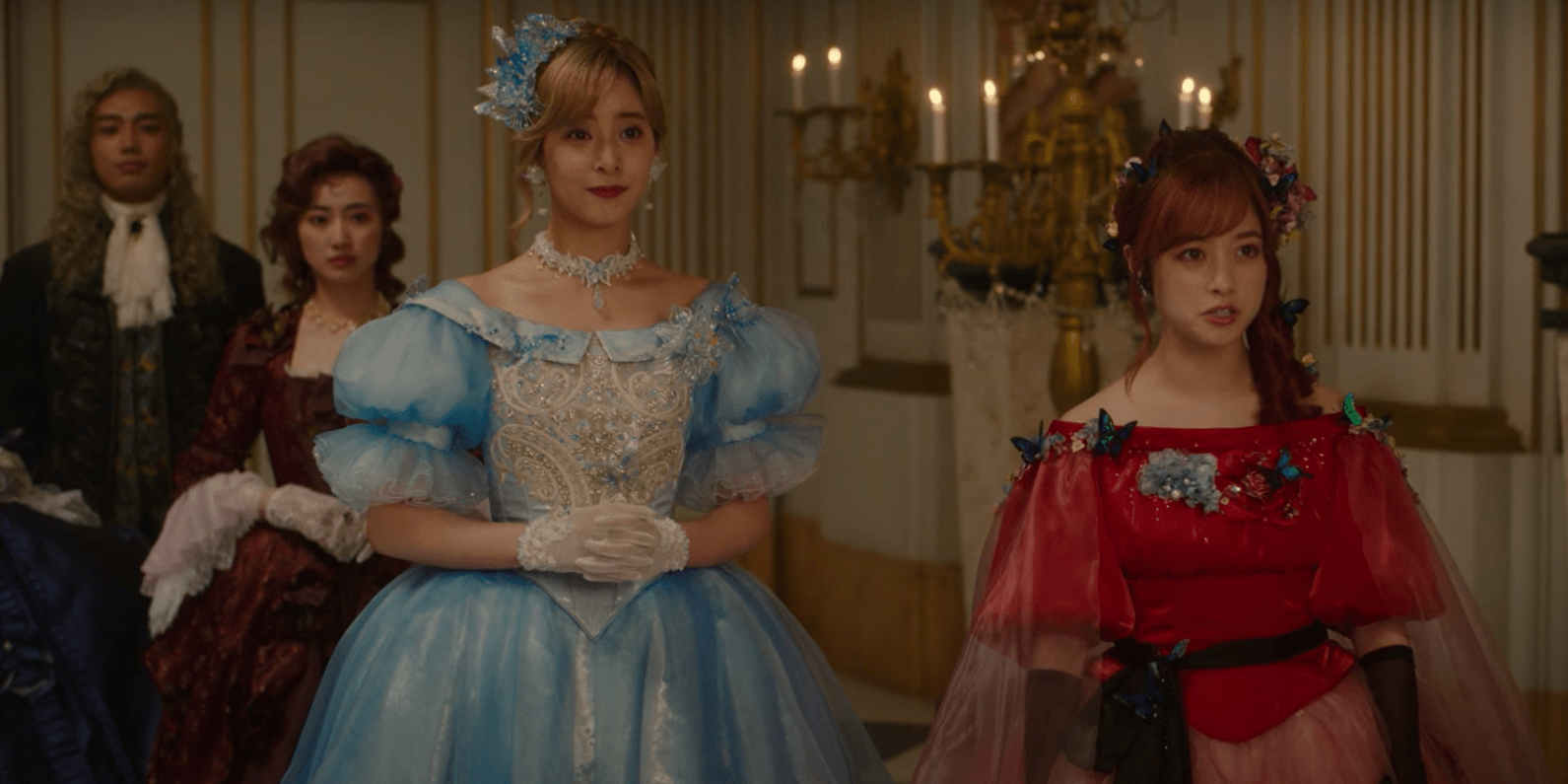 Yuichi Fukuda is a well-known Japanese writer who has garnered critical acclaim for movies like 'Black Night Parade,' 'New Interpretation Records of the Three Kingdoms,' 'Wotakoi: Love Is Hard for Otaku,' 'Gintama 2: Rules are Made to be Broken,' 'Psychic Kusuo,' and more. Fukuda is among the rare Japanese directors who primarily specialize in comedy movies. He started from modest origins but steadily climbed the ladder of stardom, ultimately establishing himself as one of the top choices for comedy. His films typically exude a playful and lighthearted quality, often bordering on silliness and absurdity, yet at times, they also offer insights into societal issues.
'Once Upon a Crime,' despite belonging to the fantasy genre, distinguishes itself from the herd thanks to its exceptional theme and storytelling approach. The film seamlessly intertwines the well-known world of fairy tales and fables with the elements of mystery, resulting in an entirely fresh and unprecedented storyline. In the film, Kanna Hashimoto takes on the role of Red Riding Hood, a character with a talent for solving crimes. She forms an unlikely friendship with Cinderella and helps her in her mission to attend the royal ball. Even though 'Once Upon a Crime' is classified as fantasy, it can also be interpreted as a social criticism.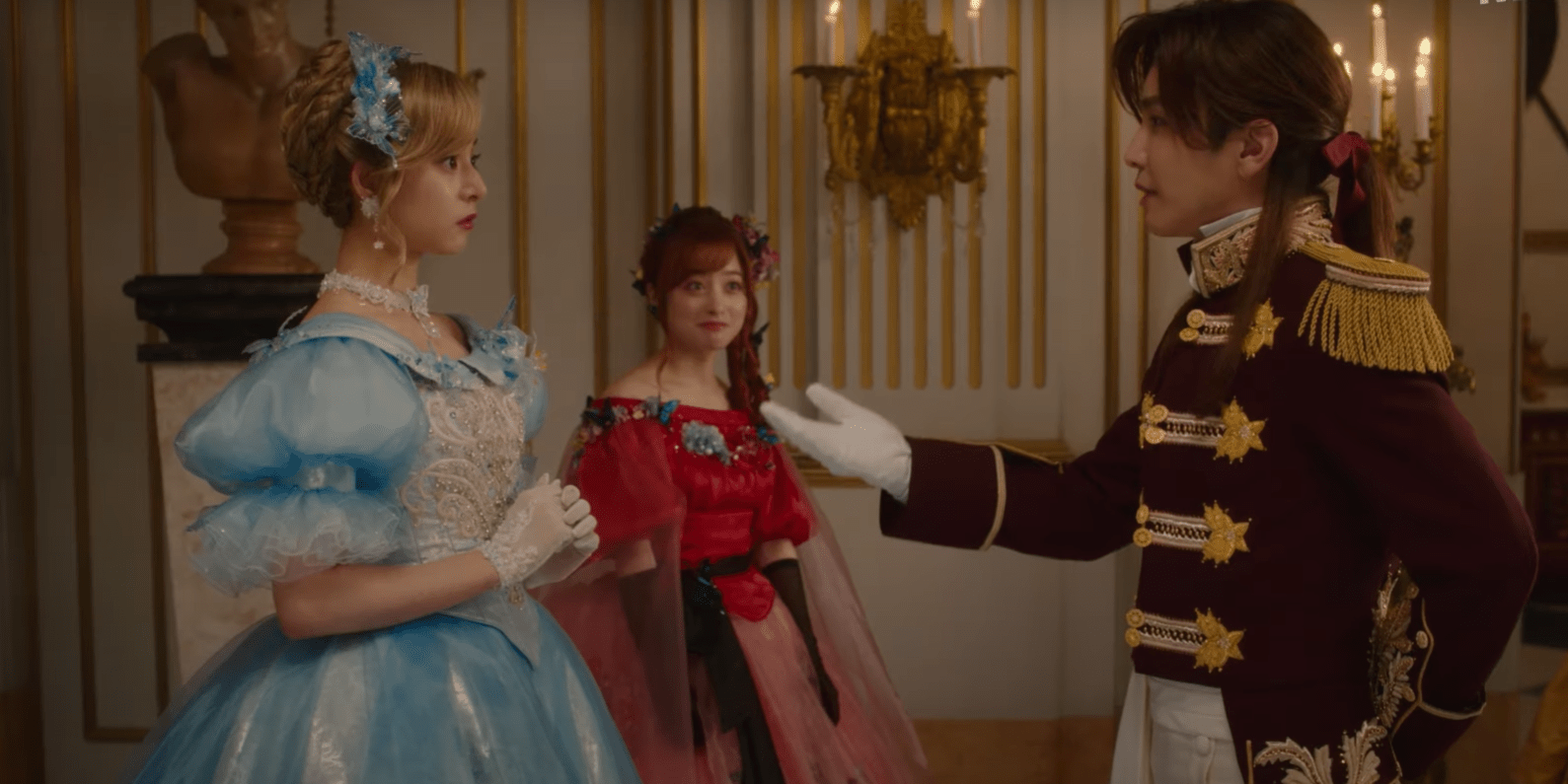 Throughout the movie, there are moments that invite viewers to reflect on contemporary society. Amidst the hearty laughs and enchanting storytelling, the film draws attention to a world where physical appearance holds paramount importance. In this reality, one's external beauty becomes a determining factor in whether they are seen as truthful or deceitful. The movie also sheds light on the harsh consequences faced by characters who do not conform to society's standards of beauty. It underscores how people can be belittled and humiliated simply because they do not fit the conventional mold of physical attractiveness. 'Once Upon a Crime' encourages its audience to contemplate these themes, provoking thought about our own world and the values it places on appearances.
Ultimately, it's safe to say that 'Once Upon a Crime' by Yuichi Fukuda is inspired by a comic book titled 'Akazukin, Tabi no Tochu de Shitai to Deau.' This best-selling comic garnered recognition by being nominated for the Japan Booksellers' Award and continues to enjoy a global readership, appreciated by millions of fans worldwide. 'Once Upon a Crime' is a must-watch as it encourages the audience to reinterpret their favorite classic tales in a modern context and keeps them curious with its surprising plot twists.