Since the release of its very first episode, Netflix's 'Love is Blind' has allowed viewers to truly see just how much importance an emotional connection has when it comes to a relationship. The trials and tribulations that the cast members often face are never easy to resolve, as evidenced by the actions of Johnie Maraist and Christopher "Chris" Fox. Plagues by indecision, love, heartbreak, and drama, the couple's on-screen journey was certainly captivating and has left fans wondering if the two are still in a relationship. Well, here is what we know about the same!
Johnie and Chris' Love is Blind Journey
For Johnie Maraist and Christopher "Chris" Fox, the advantages provided by the Netflix dating show certainly seemed to be paying off, as evidenced by the ease with which they were able to connect with each other. In fact, the chemistry between the two was enough to warm everyone's hearts and left fans hoping that they might just make it to the altar. However, while Chris was quite certain about his commitment to Johnie, the reverse was not exactly true.
Though Johnie was quite appreciative of the connection she had been able to form with Chris, she was also throwing closer to Izzy Zapata. In her own words, "I really like Chris. Like, it always feels easy with him. It makes a lot of sense. I can see the future. I can see, like, how our lives would play out together. But I definitely feel like a fifth grader with, like, a crush on Izzy. I don't remember the last time I felt like I had a crush."
Torn between the two men, Johnie ultimately chose to break things off with Chris, which devastated him as he had already started seeing her as his potential spouse. However, he chose to respect her decision and bid her farewell. Things took a strange turn when Izzy himself decided to pursue his connection with Stacy Snyder rather than Johnie and broke things off with her. This left Johnie conflicted as she felt like she might have let go of someone who genuinely cared about her. Hence, she once again entered the pods with Chirs, wondering if their connection could be restarted. However, Chris could not help but feel like he did not want to be someone for whom he was not the first choice.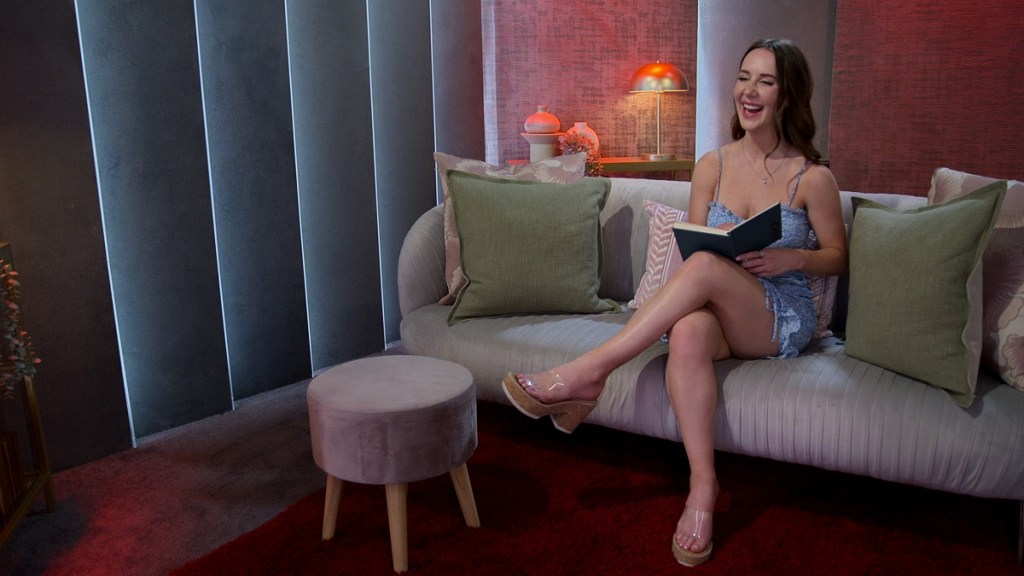 However, when many of the cast members reunited in Houston, Texas, Johnie and Chris revealed that they had decided to give their relationship another chance, though with somewhat lower stakes. They claimed they were simply in a relationship and were looking forward to what life brings next. While there, Izzy confronted Johnie over some of the things that she had apparently not been truthful about during her time in the pods, but she rejected the claims and stated that she was quite happy with Chris.
Given his own easy connection with Izzy, Chris decided to ask him about the whole situation, a conversation that soon involved Stacy as well, the latter having been very clear about not being Johnie's biggest fan. As Chris was trying to understand what was going on, Johnie interrupted the conversation and wondered aloud why he was talking to the two, claiming that their opinions were a true reflection of reality. Izzy continued to state that Johnie had said two different things to him and Chris in the pods, which Johni once again claimed was far from the truth. She also found herself arguing with Stacy, claiming that Izzy's fiancee had hidden the truth from her about seeing Izzy, to which Stacy stated that she had only done so because of Johnie's apparent possessiveness over him.
Are Johnie and Chris Still Together?
As of writing, Johnie Maraist and Christopher "Chris" Fox have yet to share any updates regarding their love life, especially in connection with each other. Though they rekindled their romance after the pods, neither Johnie nor Chris follows each other on Instagram as of writing. This is certainly not a positive sign for those hoping that the two are still together, though it remains to be seen what the two actually think about the whole situation. Nevertheless, it does seem like both reality TV stars are thriving in their respective lives and are excited about their Netflix debut. We wish them both the best and hope that they and their loved ones have a wonderful life ahead.
Read More: Are Aaliyah and Lydia From Love is Blind Still Friends?