Envisaging the unruly issues plaguing the South Korean Military, 'D.P' follows the story of An Jun-ho and Han Ho-yul, two soldiers dispatched to the Desert Pursuit unit. Tasked with finding the soldiers who have gone A.W.O.L. from their duty, the series traces the painful realities endured by enlisted soldiers. As the story ebbs and flows between duty and personal struggles, it undeniably encompasses the dismal conditions that bind the soldiers by inescapable duties. Created by Han Jun-hee and Kim Bo-tong, this South Korean military drama features a number of profound themes.
With Jung Hae-in and Koo Gyo-hwan as the titular leads, 'D.P.' features a compelling narrative laced with several emotional undertones. As the two leads deal with the consequences of systemic pressure and come to terms with the skeletons of their past, the premise further convolutes and delivers crucial themes. So, if the vivacity of emotion and oppression enthralled you just as much, then here's a list of similar Korean dramas. You can watch several of these dramas, like 'D.P.' on Netflix, Hulu, or Amazon Prime.
7. Move to Heaven (2021)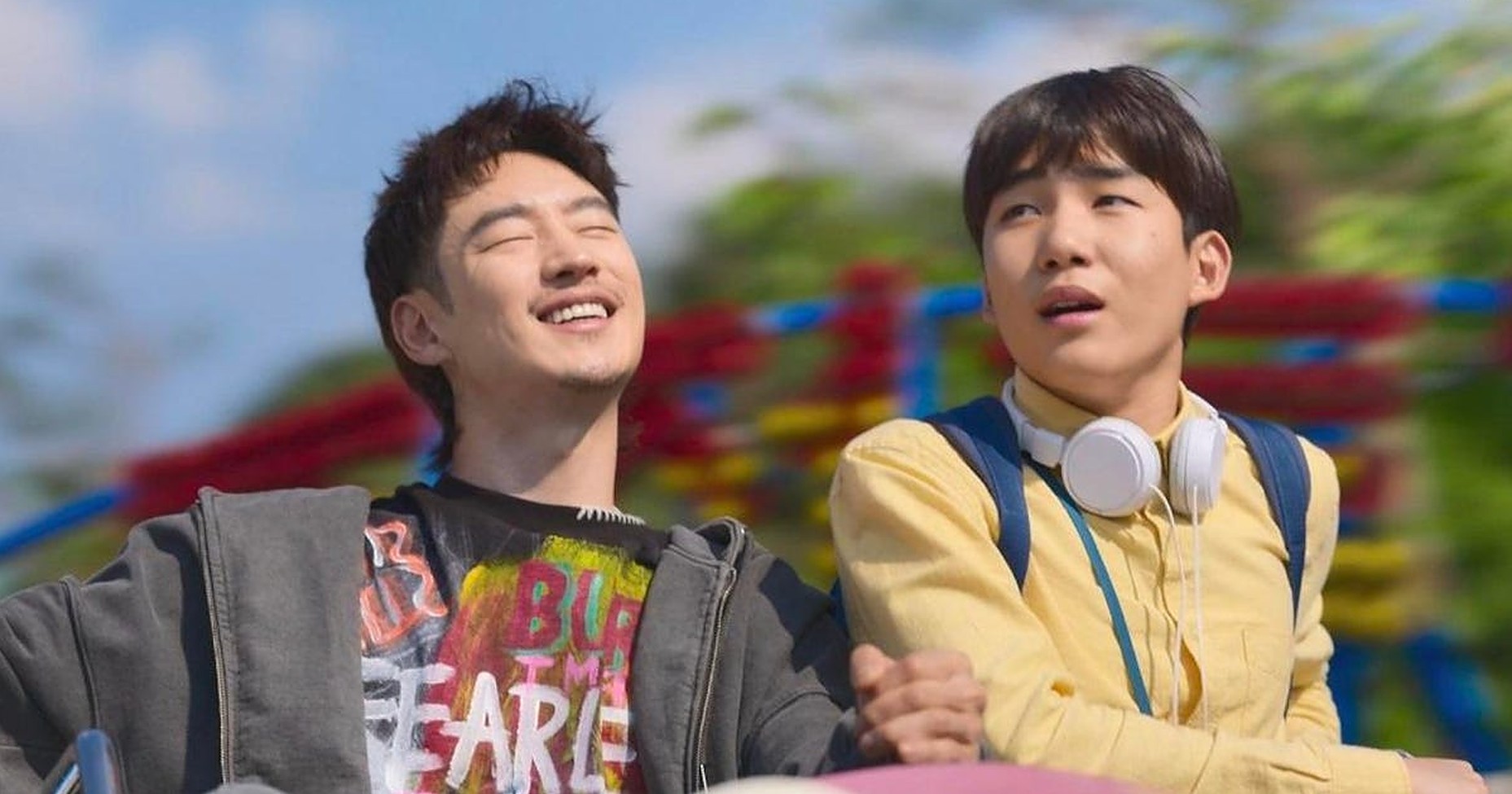 Vulnerability and trauma take center stage in this drama. Featuring Lee Je-hoon, Tang Jun-sang, and Hong Seung-hee, 'Move to Heaven' follows the story of Sang-gu and Geu-ru, an uncle and nephew who run the family cleaning company, "Move to Heaven." The duo takes up the gargantuan and emotionally-heavy task of clearing out the rooms of the deceased. As the uncle and nephew uncover the untold stories of the people who have passed and try to make peace with their demons, the series maps the despondent capacity of trauma. Just as the protagonists in 'D.P.' become privy to the unsettling stories of several soldiers, 'Move to Heaven' also unfurls the nuance of human anguish.
6. Vincenzo (2021)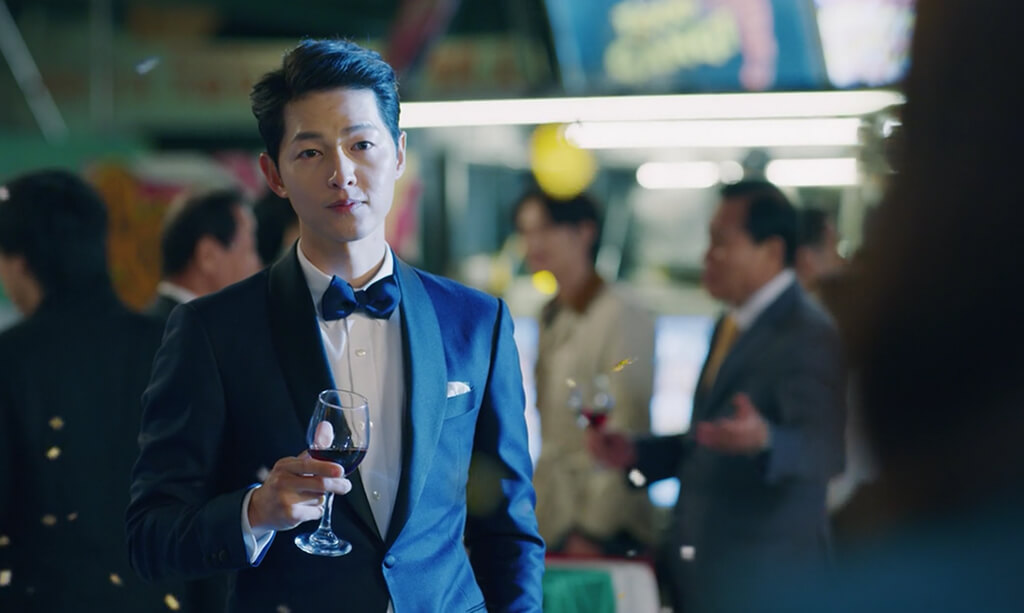 Another series featuring a protagonist who must traverse all limits, 'Vincenzo,' follows the story of a consigliere who returns to his homeland to accrue a building. However, he chances upon a ruthless corporation who are also bidding to take control of the building. As the story convolutes, the mafia's representative battles law enforcement and private entities. With Song Joong-ki, Jeon Yeo-been, and Ok Taec-yeon, this series also pivots a character who must go to extreme lengths in order to fulfill his duty, making this the right drama to binge next!
5. Prison Playbook (2017)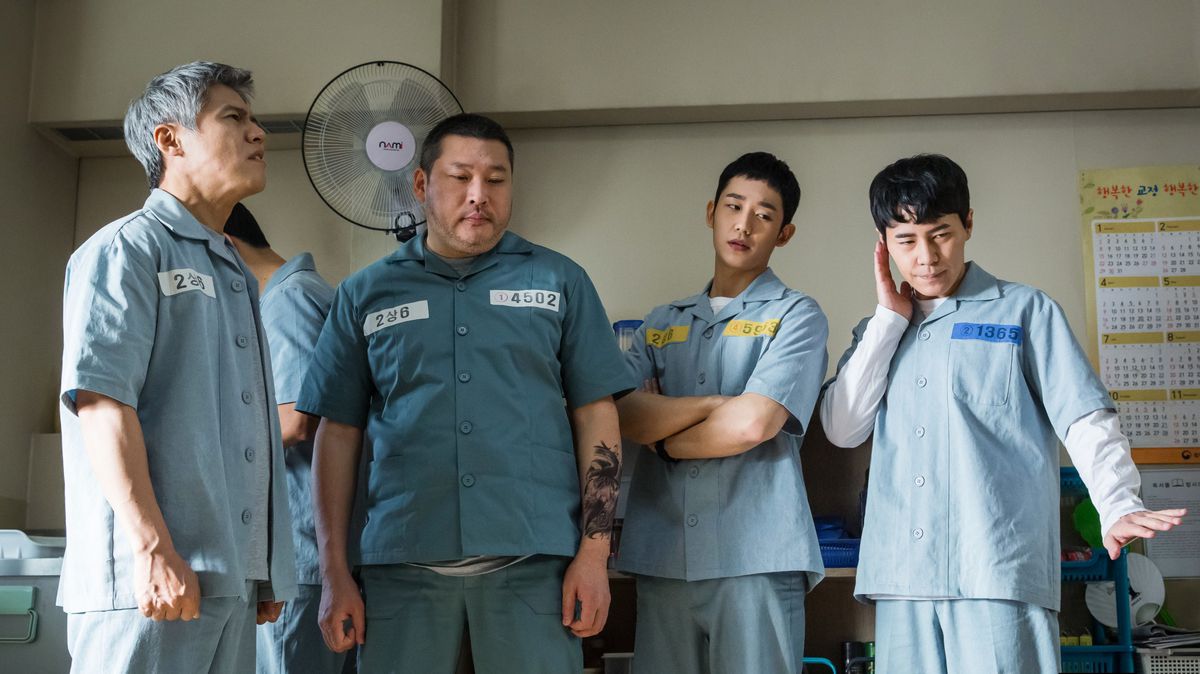 This black comedy also features the indecipherable nature of the human disposition. The drama revolves around the lives of convicts behind bars, their families, and the duty officers who work at the correctional facility. With an ensemble featuring Park Hae-soo, Jung Kyung-ho, Jung Hae-in, Lee Kyu-hyung, Krystal Jung, and Kim Sung-cheol, 'Prison Playbook' also features several conflicts that ties together in a poignant storyline. Just as 'D.P.' offers an unpredictable depth in seemingly unlikely instances, 'Prison Playbook' also features a rich narrative in a unique premise.
4. Extracurricular (2020)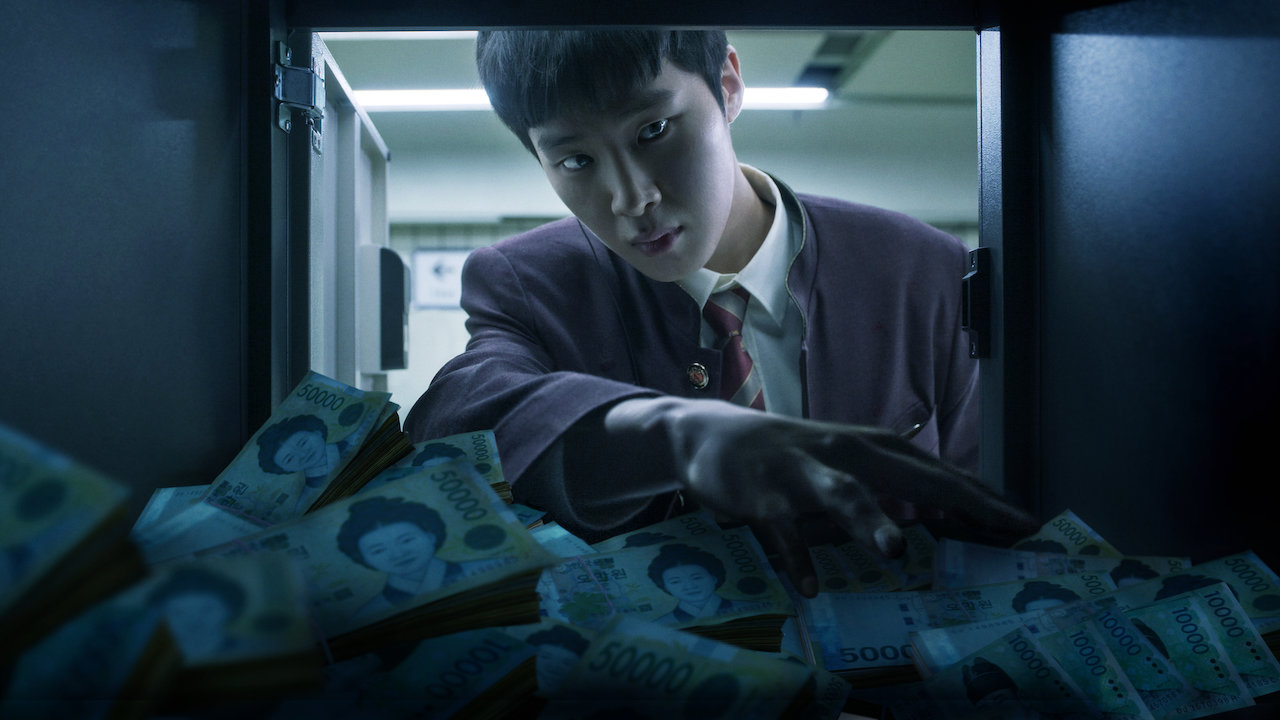 Just as An Jun-ho and Han Ho-yul try to assuage their moral conflicts with their duty-bound purpose, 'Extracurricular' also features the entangled web of morality and desires. The story revolves around Oh Jisoo, a model student who lives away from his father. However, in a gist to pay his university tuition fees and help his family, the ideal student starts running an illegal business. As he continues to evolve his business as an online pimp, a precarious plot follows. While the predicament of the protagonists in 'D.P.' and 'Extracurricular' may vary exponentially, the dramas still feature a mutual moral conflict, making this drama equally intriguing.
3. My Name (2021)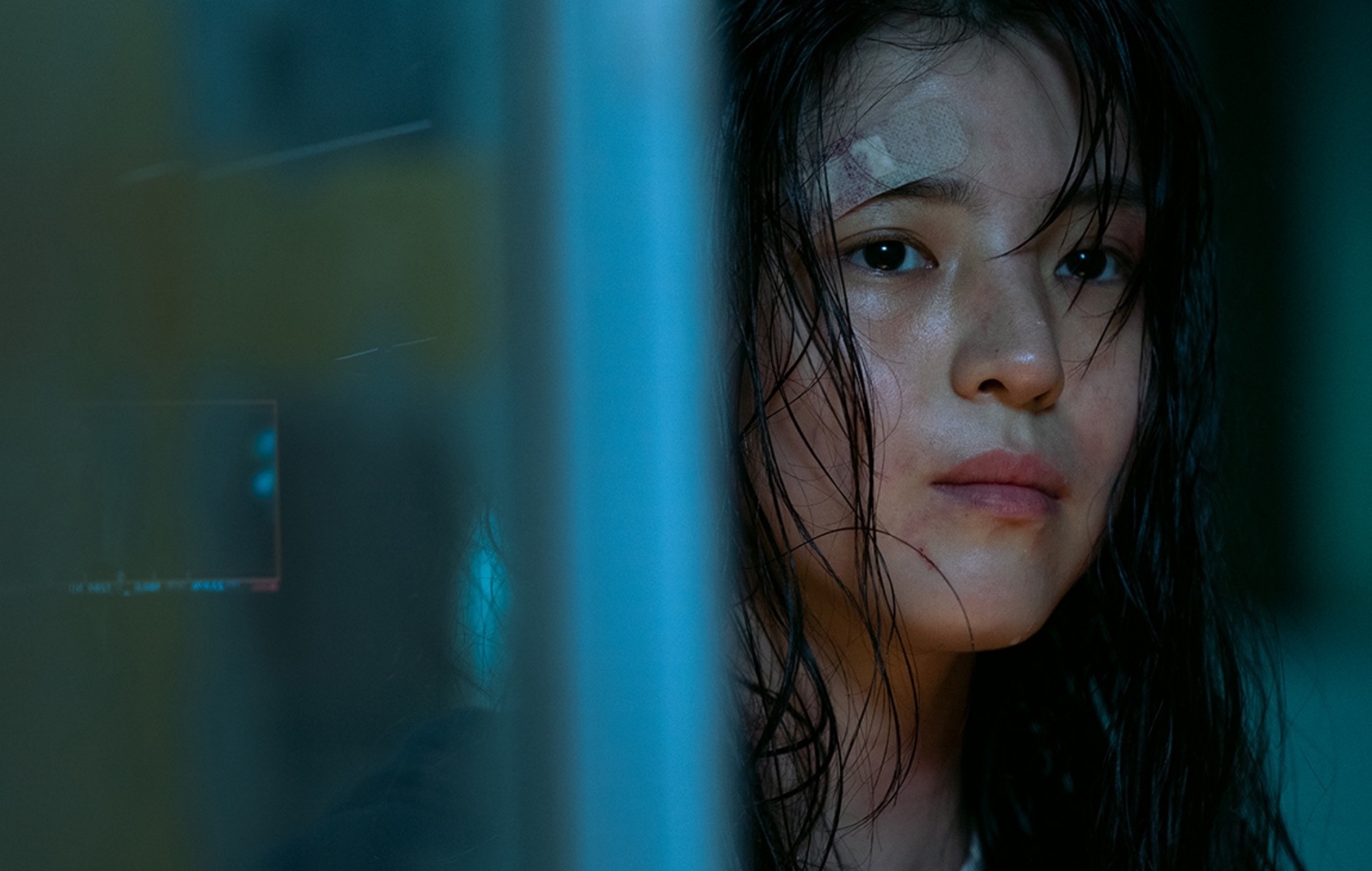 Much like the dire circumstances that lead An Jun-ho and Han Ho-yul to pursue soldiers who have deserted the military, 'My Name' also features a protagonist who will leave no stone unturned to get to her goal. After witnessing the horrific murder of her father on her birthday, Yoon Jiwoo, driven by rage and revenge, decides to start training under the Dongcheon crime syndicate to avenge the death of her father. With Han So-hee as the titular lead, 'My Name' also features a grueling storyline further exponentiated by law enforcement and underworld crime elements. So, if you enjoyed the glimpse of the military in 'D.P.,' then you'll find this story equally entertaining.
2. Taxi Driver (2021-)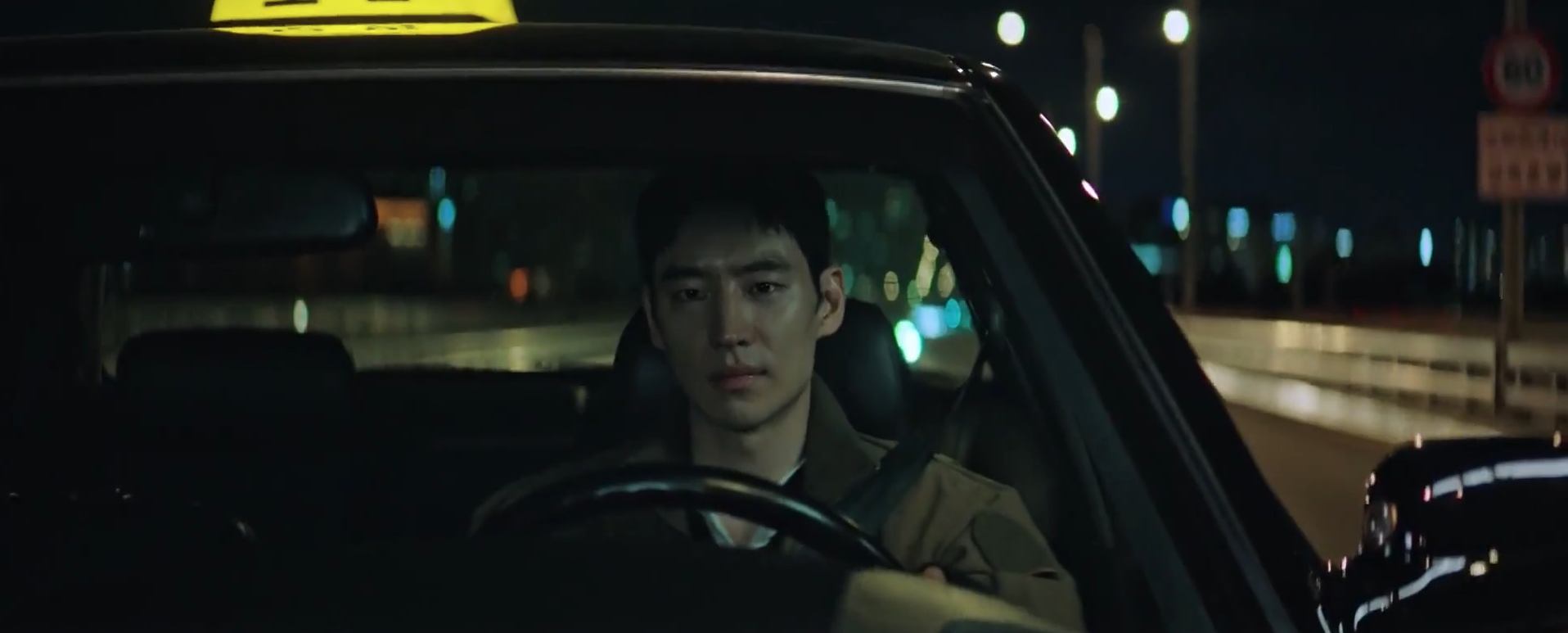 With Lee Je-hoon leading the cast, 'Taxi Driver' follows the story of a former soldier named Kim Do-ki who was enlisted in the Special Mission Group. However, after a serial killer murders his mother, his whole life turns upside down. To overcome his grief and undo the preposterous fear cast by the serial killer, Kim starts working for Rainbow Taxi Company, a taxi service that helps exploited victims seek revenge on offenders. Just as An Jun-ho and Han Ho-yul jump through several hoops and obstacles to mitigate numerous conflicts and bring back deserted soldiers, 'Taxi Driver' also orchestrates a meticulously planned revenge that vindicates precarious offenses.
1. Bloodhounds (2023)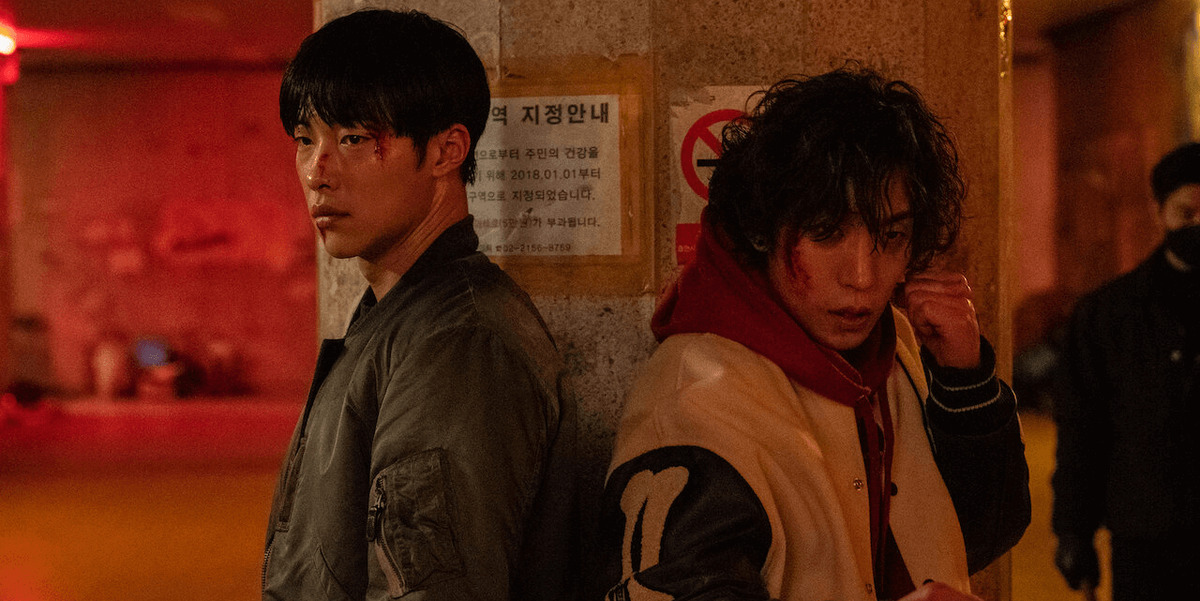 This tale uncovers the menace of loan sharks and the ensnarement that follows a devastated economy. The story revolves around boxers and ex-Marines Kim Gun-woo and Hong Woo-jin, two individuals whose fate is intertwined when they decide to help local businesses against a private loan shark named Smile Capital. Rendering businesses undone, the Covid-19 pandemic propels local businesses to seek loans in order to stay afloat.
However, the loan shark soon sets out to destroy the lives of small business owners. In a feat to save people, the two protagonists form an unlikely camaraderie and team up with a moneylender to take down the unruly force. Much like An Jun-ho and Han Ho-yul's eccentric friendship and common goal, 'Bloodhounds' also features a gritty tale full of action and thrill.
Read More: Best Army Movies