As a survival competition series that breaks nearly every bound of the genre by focusing on personal connections rather than anything else, Netflix's 'Surviving Paradise' is unlike any other. After all, since it's essentially a battle between the haves and the have-nots, it sees more interactions and strategizing instead of full-blown tasks to make it a bit easier for the cast to grasp one another's intentions. Amongst them were actually Selina "Lellies" Santiago and Francisco "Sisco" Williams — so now, if you wish to learn about their association as well as current standing, here's what we know.
Lellies and Sisco's Surviving Paradise Journey
If there's one thing nobody can deny, Sisco was hooked on Lellies the moment she stepped into the luxurious oceanside villa for this original, only to be crushed upon learning she had a boyfriend. Nevertheless, he soon approached her to make his intentions very clear, stating that although they're here for the money, "if I see something I like, I'ma get it, or I'm gonna go after it. I might get it." He then reiterated in a confessional: "I'm here to compete to win a $100,000 grand prize, but I see the twists and turns when they threw another prize in front of me, which is Lellies. So I gotta compete for that."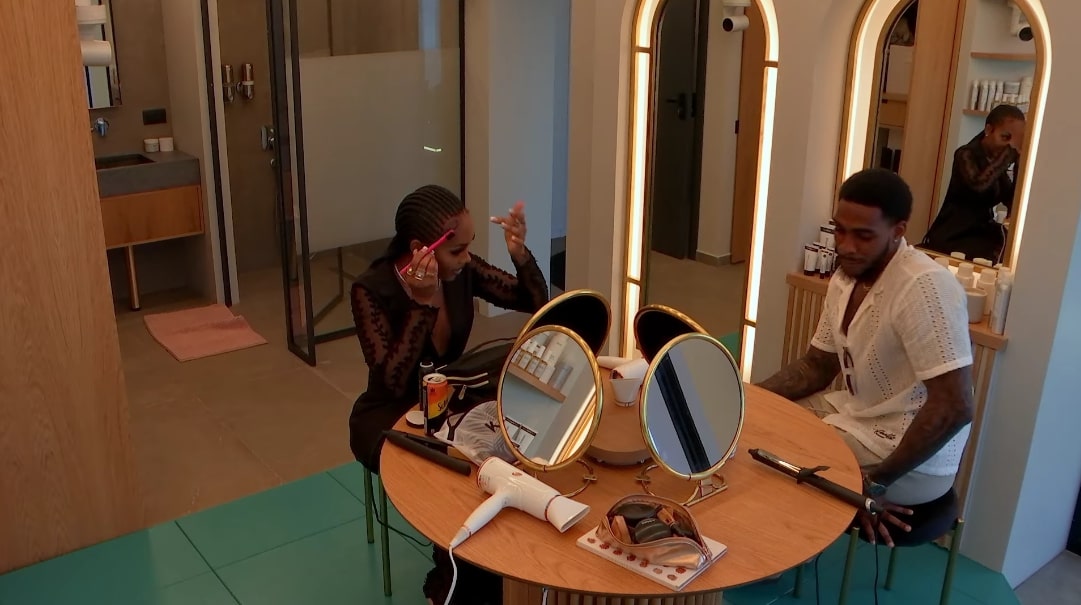 On the other hand, Lellies was strategically thinking, "Sisco. I can see alre ady how he is looking at me. Yes, I have a man back home, but I'm definit ely going to work this one. I'ma work him. Period." However, by the time a couple of days passed, and they got to know each other a little deeper down in the camp, he began respecting her relationship while she started seeing him as a real friend. It thus comes as no surprise he picked her to return to the villa during the first voting session, following which she assuredly selected him (alongside Linda Okoli and Alex Dourassof) to be with her upon winning.
Lellies' reasoning for choosing Sisco over anyone else was, "From the first day, they've been helpful to the people important to me. Not only that, but they've always made me smile, made me laugh." That's when he candidly added, "I love everybody here…, but from the moment I walked in this vibe, I feel like everybody knows whose name was in my mouth. To stay faithful to her man back home; it proves to me that she's a loyal person, and I don't mind being her friend." The duo hence continued building their bond without any drama, yet they did have issues with stints of separation between the villa and camp.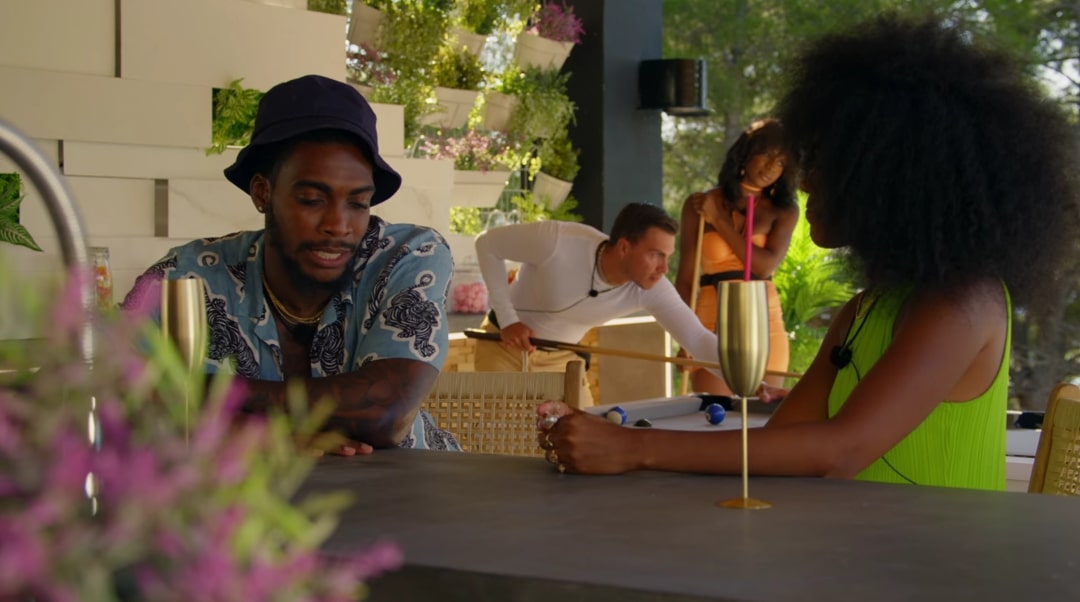 Though the worst was when Sisco was suddenly eliminated in episode 6 at the hands of mid-season newcomer Gabriel "Gabe" Dannenbring all because he couldn't warm up to him in mere hours. He and Lellies fortunately did manage to say goodbye despite the fact he was an insider while she was an outsider at the time since it happened during a voting session, but it obviously wasn't enough. "That's my best friend, man," she later said, holding back tears. "He always had my back. I always had his back. To see him go is not a good sight to see. I don't feel good at all. This one is like hurting my heart."
Are Lellies and Sisco Still Friends?
From what we can tell through their respective online platforms at the moment, Lellies and Sisco aren't as close as they once used to be — they don't follow one another or show open support. This is obviously surprising considering how their reunion during the finale went as all eliminated players returned, just for him to be over the moon by the fact she as well as Linda had made it all the way. Nevertheless, the truth is the real world is different, and it's possible the duo either drifted apart or now simply prefer to keep their association away from the limelight so as to avoid rumors because Lellies is still happily involved with her long-term boyfriend, Kris Kasanova.
While Lellies candidly told Sisco in the finale, "I was upset that you left. It burned a f**king hole in my heart that you left. It really did. I was sad as hell," he stated, "I'm so proud to see you and Linda here… When I left, I was thinking, I already left my homie in the spot, but I knew you was going to make it to the end. I told you. I told you, you're gonna take this sh*t. You need it." So, it does seem like he alone voted for her to win, especially since the other ten votes were divided 6-4 in favor of Linda, with the runner-up being Shea Foster.
Read More: Are Aaron and Justin From Surviving Paradise Still Friends?