Enough about highest-earning movies! Have you ever wondered what are the lowest-earning movies? Making movies is a tough job. A lot of hard work goes behind any film, no matter how bad it is. And sometimes even good movies don't earn money. So, who are you going to blame? The audiences, the marketing team, or the filmmakers? One can never actually understand why a film bombs or what makes a movie tick.
In any case, today we will look at the movies that had an official run at the US theaters but did miserably bad at the box-office. Not just bad, but they were an embarrassment. Only one of the below-listed movies has earned $400 at the box office. Can you believe it? The rest couldn't even manage $400! Here's the list of the lowest grossing movies of all time:
20. Skinless (2013)- $400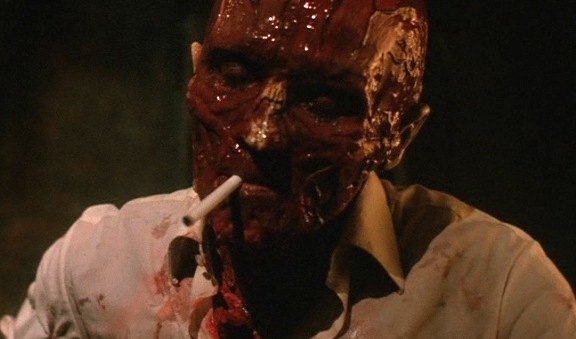 This 2013 film tells the story of a scientist who creates a medicine to cure his own cancer. However, the drug ends up peeling off his skin, and as mentioned in the film's title, he ends up 'Skinless'. The film opened in only a single theatre and earned $400 in the week that it was played. With the unimaginably poor collection, the film ended up fading from the theatre and public memory rather quickly.
19. Cinemanovels (2013)- $398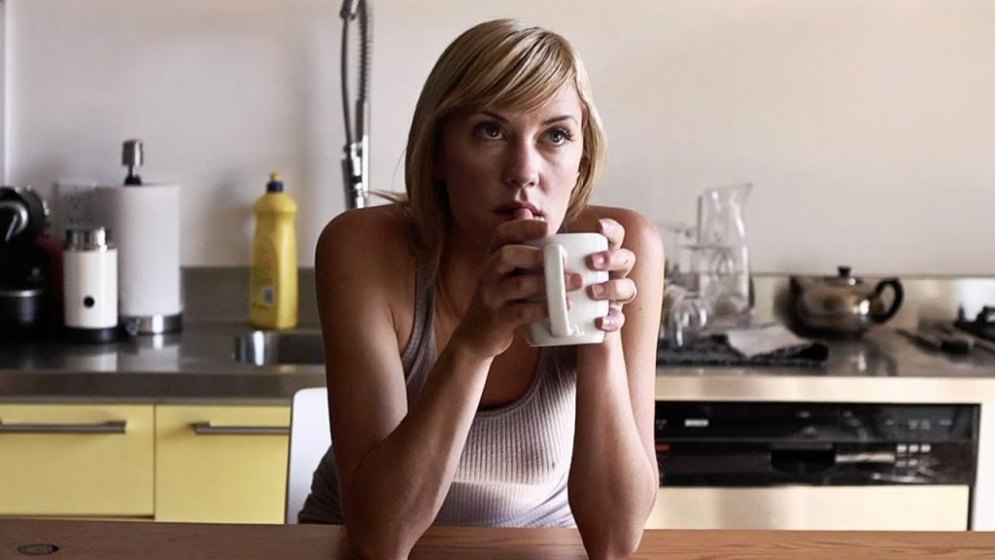 The plot of 'Cinemanovels' isn't that bad, if you come to think of it. The story centers around a woman called Grace who makes a retrospective of her filmmaker father's movies to learn more about him. As she goes about making the film, her perspective about him completely changes. Despite premiering at the iconic Toronto International Film Festival, the movie failed to garner many viewers during its short theatrical release, and managed to take only $398 dollars home.
18. Hannah: Buddhism's Untold Journey (2014)- $396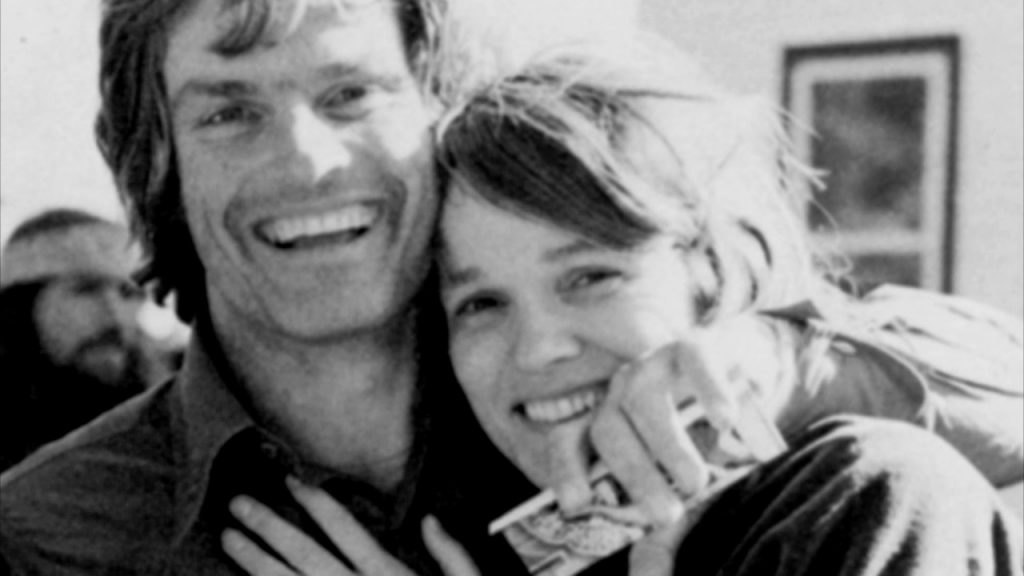 First of all, this film is a documentary. And documentaries hardly have the mass appeal of feature films. But that does not mean the world has not seen interesting documentaries ever. However, if you make a documentary about Buddhism and especially about how it made its way to America, you cannot expect a large number of people to be interested in it. But the filmmakers never really thought that despite their film releasing in a single movie theatre, it would gross as low as $396.
17. Apartment 143 (2012)- $383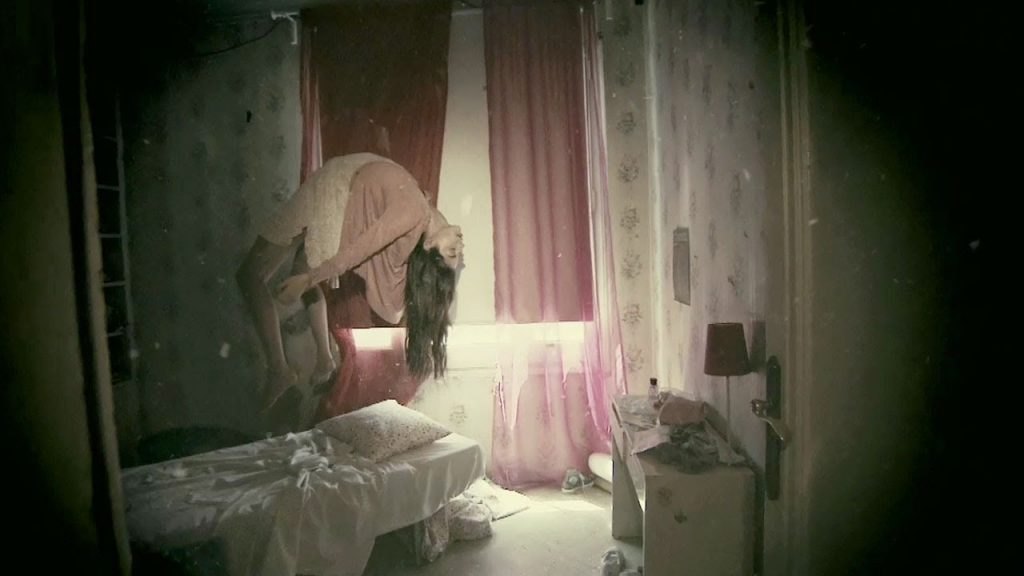 The story of this Spanish horror film centers around a group of ghosthunters who visit a haunted house to use their high-tech gear to try and make some sort of contact with the supernatural spirits which are said to be living there. But it so happens that the ghosthunters are themselves scared out of their wits when the supernatural occurrences become too difficult for them to bear. This film is a wannabe 'Paranormal Activity' piece, and the biggest scare it managed to give anyone is to its own producers who walked home with negative reviews and a mere $383 in hand at the end of it all.
16. The Marsh (2006)- $336
Another horror movie makes the list, and surprisingly, this film has got an Oscar winner in its cast. Gabrielle Anwar plays the central character in this film. She is a writer who goes to a country house for relaxation, only to be haunted by the ghost of a little girl and a teenage boy. Unable to do anything about this situation, she called upon a paranormal expert (Forest Whitaker), with whom Gabrielle digs into the past of the house and the death of the two youngsters. The film released without any marketing and reportedly ran at a single theatre. Against the film's budget of $7-9 million, the producers of 'Marsh went home with $336.
15. The Chambermaid (2014)- $315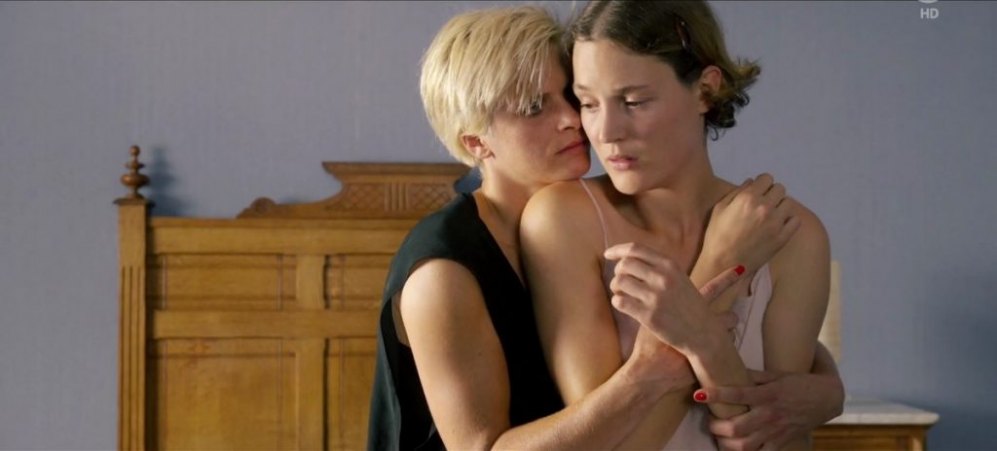 Written and directed by Ingo Haeb, 'The Chambermaid' is a German film centering around the life of a chambermaid who works in a hotel. However, she goes through the belongings of the hotel's guests and even hides under their beds at times to spy on their activities. In one such escapade, the chambermaid comes across a guest having a BDSM encounter with a call girl. The film follows her life as she gets involved with the call girl. The film was not that poorly received, but scored very poorly at the box office, having only $315 to show for all its efforts.
14. News From Planet Mars (2016)- $310
This French comedy centers around the life of IT professional Philippe Mars as he tries to balance his career, the lives of his two sons, and his personal life. When Phillippe is partnered up with a new employee at his office, their collaboration leads to some hilarious situations. The film played at a single theatre and ended up collecting $310 in total.
13. Trojan War (1997)- $309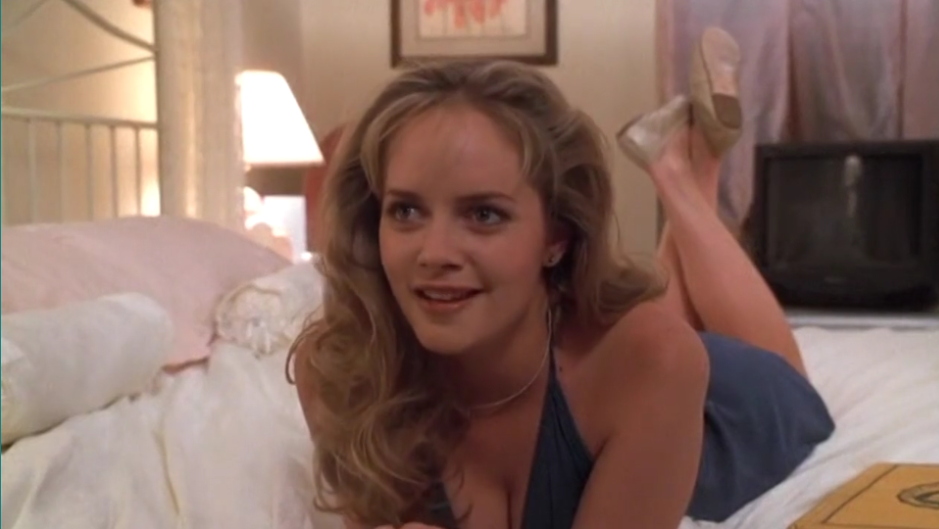 It is impossible to believe that a film released by a studio as big as Warner Brothers can end up collecting a mere $309 at the box office. The film is a teen comedy set around the premise of a teenage boy who is going to have sex with a girl. He just needs to get hold of a condom, but this simple task gets more and more difficult and the various situations he faces in the process becomes the central narrative of the film. The film had actors like Jennifer Love Hewitt, Will Friedle, and Marley Shelton in it. None of the stars could save this $15 million vehicle, and it tanked majorly after WB studio execs realized it was a terrible film and released it in a single theatre.
12. Lou! Journal infime (2014)- $287
This 2014 French comedy centers around the life of a 12-year-old girl as she tries to set her single mother up with a single man who moves in next door to their residence. When the film released in USA, it did not find a place on the screens which played mainstream films. The film's target audience were strictly teenage girls. Moreover, with the poor critical reception that the film received, even adults stayed away from the theatres. As a result, the film's American release helped it earn just $287 in total.
11. Intervention (2007)- $297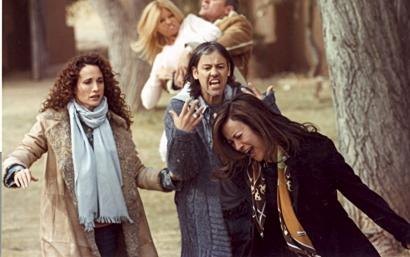 'Intervention' directed by Mary McGuckian is the story of a man who has been admitted to a rehabilitation institution to seek help for his sex and drugs addictions. While the doctors call his wife to help him get over this ordeal, the man himself ends up calling his mistress for a similar purpose. The film won the Best Feature Film award at the 2007 San Diego Film Festival, managed to receive a theatrical run for a single weekend and ended up collecting $279 at the box office.
10. Playback (2012)- $264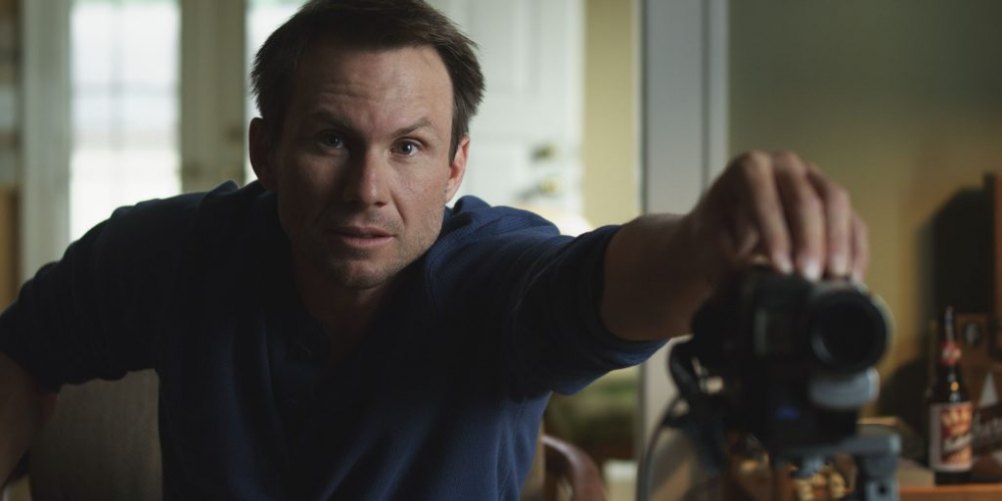 With a well-known face like Christian Slater in the film, nobody assumed 'Playback' would only have $264 to show for against its one-week-long theatrical run. Slater plays the character of a police officer in this film who has to stop an evil force unleashed mistakenly by two school students. The film found almost no takers after already debuting on Amazon Prime and iTunes before its theatrical release.
Read More: Best Teen Movies of All Time
9. Satanic (2016)- $252
The story of 'Satanic' centers around a group of friends who are out to check out different haunted places in Los Angeles. During their escapade, they come across the owner of an occult store and end up following him to his home. The friends are shocked to see that he kept a woman captive, probably intended for a sacrifice. It is only after they free the woman that they realize they've unleashed something rather fearsome. The film ran at a single theatre for a week and ended up earning a total of $252 at the box office.
Read More: Best Suicide Movies of All Time
8. Pretty Village, Pretty Flame (1996)- $211
A Serbian war film with dark comedic overtones, 'Pretty Village, Pretty Flame' performed quite well in its home country when it first released, but could hardly garner any American viewership. The movie depicts the friendship of a Muslim and a Serbian child who grow up as friends but find themselves fighting each other during the Bosnian Civil War. With films like 'Amistad', 'The Boxer', and Martin Scorsese's 'Kundun' all running at the theatres alongside this movie, it failed at the box office and earned a mere $211.
Read More: Most Overhyped Movies of All Time
7. Mummy, I'm A Zombie (2014)- $120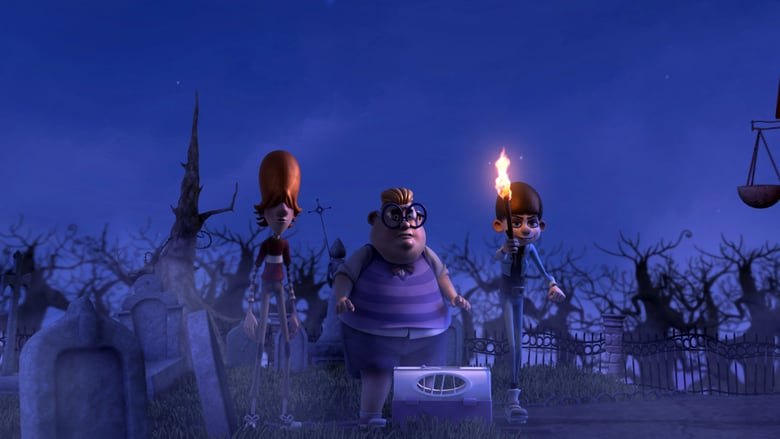 This campy animated Spanish film hardly managed to find any takers in the American market and ended up with $120 at the box office. Despite animated films generally performing well at the box office, this film failed to garner any attention and faded into obscurity almost as soon as it came into the picture. Moreover, it is a sequel to a film called 'Daddy, I'm A Zombie', and not having heard about the first installment, many people did not bother with the second one.
Read More: Biggest Movie Plot Holes of All Time
6. The Objective (2008)- $95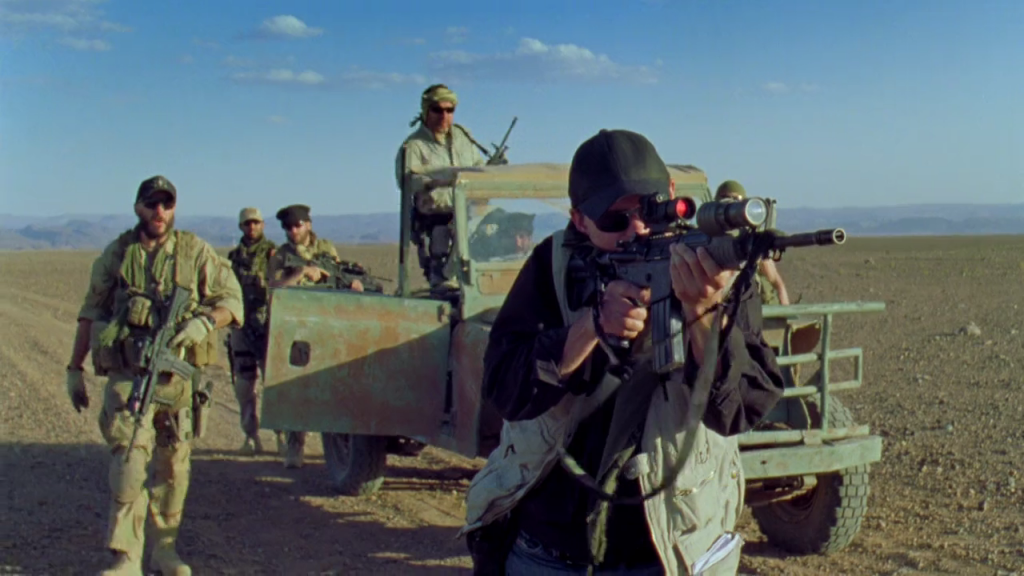 Daniel Myrick's fate has really played some wild cards over the years. His 1999 film 'The Blair Witch Project' earned a $140 million box office collection from a $60,000 budget. But his 2008 film 'The Objective' took an unbelievable fall at the box office and ended up earning a mere $95. The film tells the story of a mysterious Bermuda Triangle-esque zone in Afghanistan and a mission inside this area led by a Special Ops team.
Read More: Most Iconic Movie Posters of All Time
5. Dog Eat Dog (2008)- $80
This Colombian crime drama bombed at the box office miserably, taking home just $80 after its theatrical run. 'Dog Eat Dog' centers around a cartel hitman who wants to take down his boss. However, his life takes a drastic turn when he himself gets captured and is placed in a room with a guy who has been cursed by a voodoo priestess. IFC Films picked up this movie and released it in their own New York theatre, the IFC Centre.
Read More: Best Movie Shootouts of All Time
4. Paranoid Girls (2015)- $78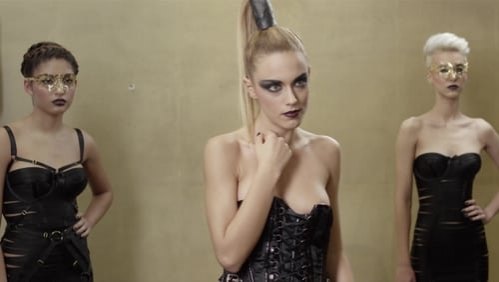 The world of fashion might look quite glamorous from the outside, but it is a really dark place for women who are struggling within the industry. They have to deal with excessive drug use and a lot of sleazy people within the industry. This is the world that the Spanish film 'Paranoid Girls' portrays. The film opened in America in November 2015 and ended up with $78 of box office earnings.
Read More: Best Low Budget Movies of All Time
3. Confession of a Child of the Century (2012)- $74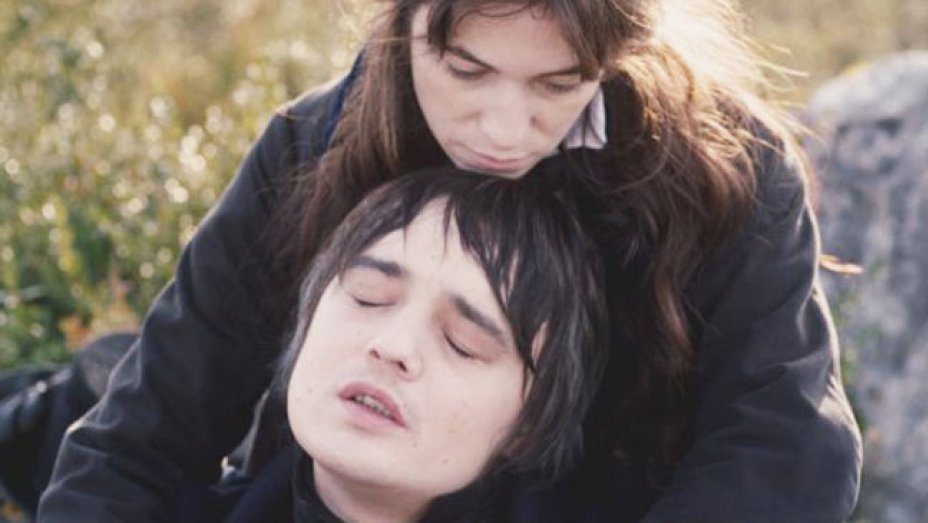 Musician Pete Doherty teamed up with Charlotte Gainsbourg in this 2012 drama film set in 1830 Paris. Doherty plays the character of a man who gets involved in a relationship with a widow 10 years older than him after his mistress cheated on him. Despite being exhibited in the Un Certain Regard section of the Cannes Film Festival, the film did not manage to garner a sustainable viewership at the big screen, and ended up earning just $74 in total.
Read More: Best Animated Superhero Movies
2. Storage 24 (2012)- $72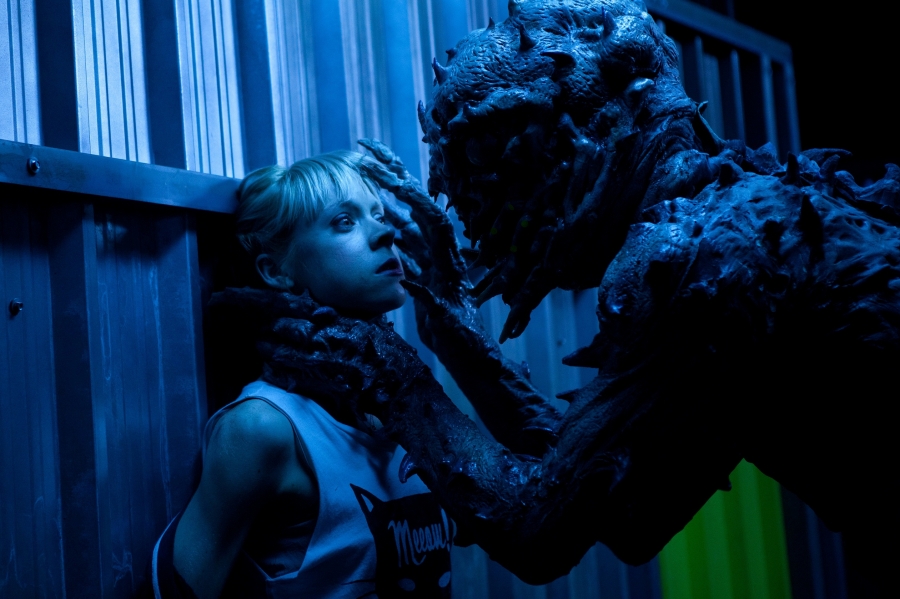 A low-budget horror film, 'Storage 24' makes the list despite faring well in countries like the UK and Turkey. This film tanked majorly at the US box office, taking home just $72. The story of 'Storage 24' centers around a group of young friends who find themselves trapped in a military storage facility as an extraterrestrial creature hunts them down. Magnolia Pictures, the North American distribution company behind this film, played it in a theatre for a single day just to meet a contractual requirement.
Read More: Best R-Rated Superhero Movies
1. Zyzzyx Road (2006) – ?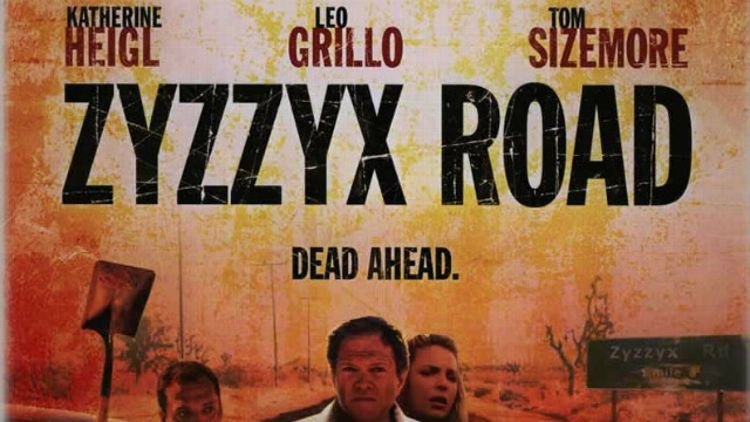 Katherine Heigl stars in this lowest-grossing film of all time as a young girl who takes the help of an accountant to murder and dispose off the body of her ex-boyfriend. The film was released theatrically to fulfill a Screen Actors' Guild contract, and ended up playing in the theatre for one week. Only six people attended the shows in total.
Read More: Best Disney Live Action Movies