BDSM stands for Bondage and Discipline/Dominance and Submission and Sadism and Masochism. It's a very wide and basically involves people indulging in various bizarre sexual activities where one inflicts pain on the other by brutally physical means. It's an interesting subject that filmmakers often use to delve deeper into the dark zones of the human psyche. Very few films have managed to portray BDSM accurately and most of them uses the subject as a mere provocative device.
With that said here is the list of top BDSM movies ever. These great BDSM films that have managed to depict the subject in many different ways. Some of these movies you can watch for free, while you can stream most of the other best BDSM movies on Netflix or Amazon Prime or Hulu. Just a reminder that these are not BDSM porn films.
20. A Dangerous Method (2011)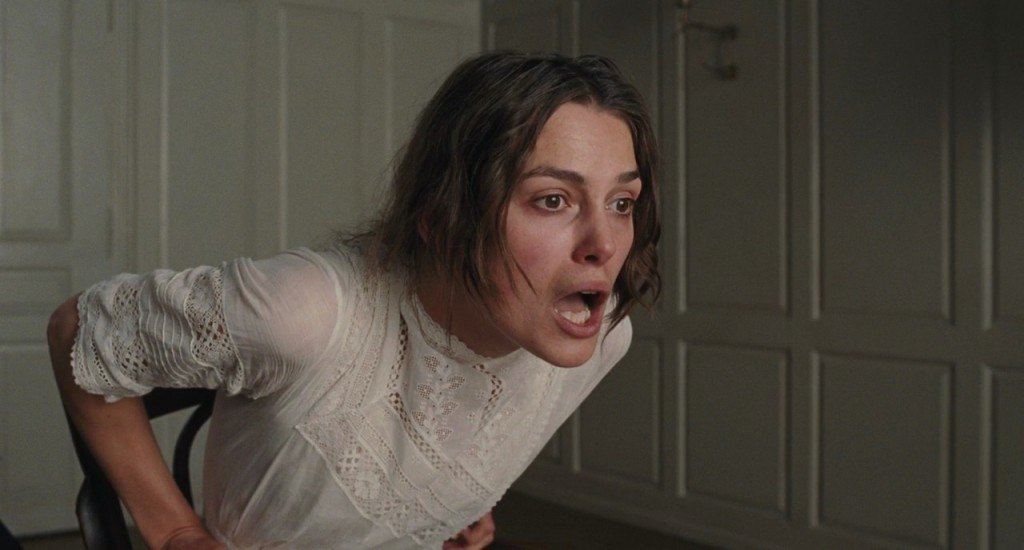 This film isn't really erotic, but there are aspects of it that make 'A Dangerous Method' an essential pick for this list. Directed by David Cronenberg, this film takes a slight deviation from the kind of work this master filmmaker is famous for, focusing on a real-life-inspired story dealing with the relationship between Carl Jung and Sigmund Freud that helped in the discovery and perfection of psychoanalysis treatment. Particularly focusing on Jung's methods which concerned themselves with human body collaboration, a lot of his practices conducted on student Sabina Spielrein are in focus for a good portion of the movie's runtime. Again, it is all mostly clinical in nature, but since it is clearly implied that there was an intimate understanding between the two, a lot of his tests conducted on her were of a sadomasochistic nature, with Sabina asking to be punished and him complying. On the whole, though parts of it work well, I thought the movie was too confused to communicate its complicated ideas in the simple ways it opted for.
19. The Notorious Bettie Page (2005)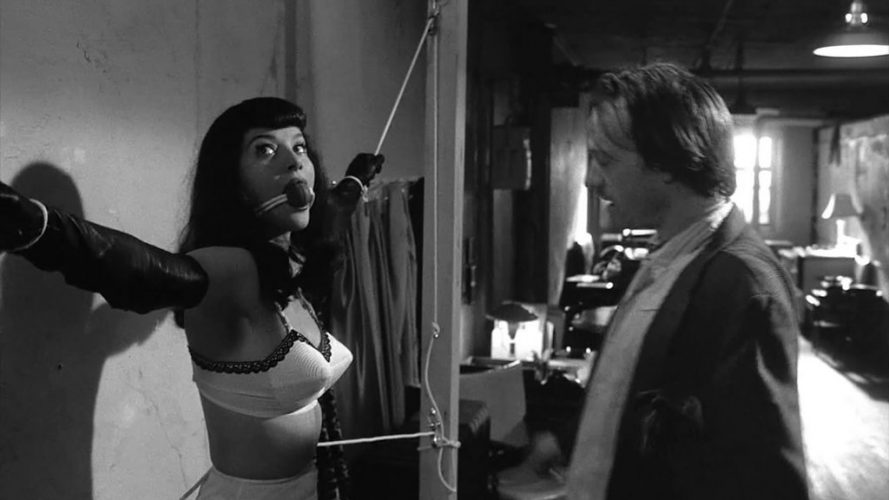 I figured I couldn't really complete a list like this and be proud of it without including the best film released so far on the dark, mysterious, and fascinating real events that transpired in the life of Bettie Page, who could be called the pin-up model that brought BDSM into public acceptance with her infamous photographs depicting the same. Shot and edited in a way that suits the timeline of her tale, this biographical picture also devotes considerable time to her stint as a bondage model, wherein she would pose as both the dominatrix or the mistress handling the punishments, as well as the victim receiving them. Her life is examined quite intricately by this adaptation, though it is flawed in a lot of ways. I've personally researched a lot about the model who inspired many, and therefore I found myself having a better time with this picture than others, based on the public opinion, which seems to be mixed to positive. As a pin-up lady, Bettie teases her audience by suggesting or implying the wilder and more intimate sides of the sex acts that come under this category, which the film captures very well. To top it all off, Gretchen Mol gives an absolutely spectacular performance as the title character.
18. Tokyo Decadence (1992)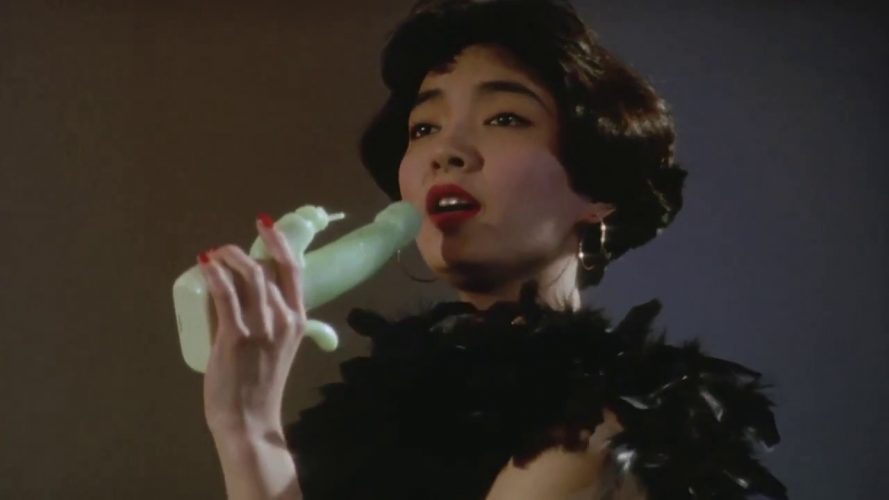 There's a certain coldness in the way Ryu Murakami directs his film that makes the brutal sex in it unerotic, but then, rather than being dull and soulless, he allows his depiction of these activities to further intellectual thought in the minds of the viewers. Following the life of a call-girl, as she walks about a particularly sex-driven locality in Japan, the film brilliantly contrasts the metropolitan beauty of the exterior locations in the area with the dark truths that take place behind closed doors. The woman's sexual experiences are nothing short of violent, but she submits herself nonetheless to torturous acts of lovemaking perpetrated by her clients, who range from gangsters to her own friends, who lure her into a trap with influences like drugs. Being rather good at heart, the film focuses on a strange character shift that she has to go through in order to fit in with the eerie, uncompromising, uncaring surroundings she has established herself within. The film is quite hard to watch because little to nothing is hidden from the viewers, with violent acts being mercilessly depicted in their full on screen. 'Tokyo Decadence' is a little too confused about its own themes and motives to receive my guarantee of the good film status, but it is still watchable, provided you are well aware of the kind of content you are in for.
17. The Night Porter (1974)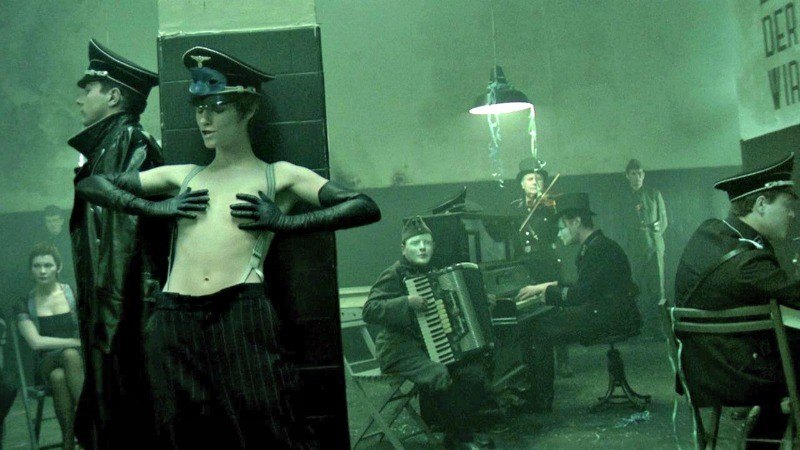 It isn't just the portrayal of the sadomasochistic relationship that ticked people off with this movie. The characters who conduct these and their surroundings were considered equally shocking and offensive to a large number of people back when the film first released, and it continues to bring out strongly differing opinions today. Though 'The Night Porter' isn't much of a spectacle, the fact that it took up this kind of a story, following the relationship between a female Holocaust survivor and a Nazi officer who had punished her with torturous sex acts while she was his prisoner, makes it worth the watch. The two have a chance encounter at a hotel several years after the war, which persuades them to take up the sadistic activities of their past and perform them in a more romantic, passionate light. There's a deeper aspect to all of this, which adds to the tension in the plot, which is that the other few surviving Nazis, who obviously disapprove of this relationship, have discovered the lovebugs and their activities. It is up to the two of them, then, to protect themselves from the hands of these evil men. The way I describe it, you might assume that the film is straightforward with its tale, but (in case that was what you had assumed) you couldn't be further away from the truth, since the presentation of the story is part of the film's infamous charm.
16. Maitresse (1976)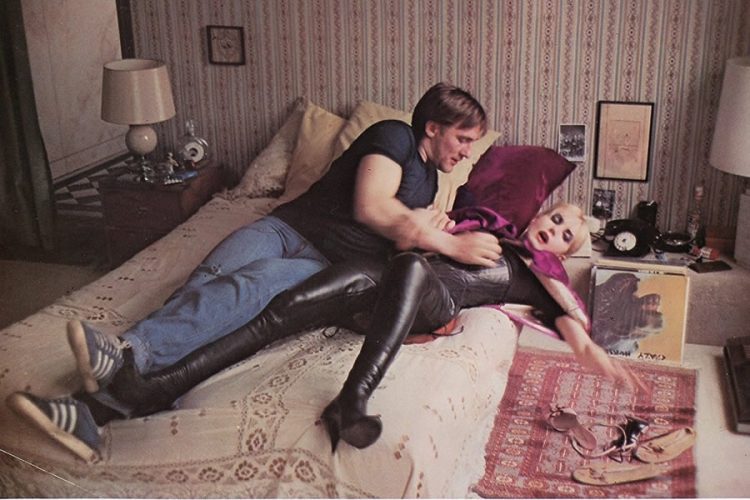 It isn't always that you hear of a BDSM film that's not just caring and romantic, but also a little bit sweet. 'Maitresse' tells of an awkward love story that has its roots clawed into S&M, though on the whole, it is more concerned with its characters than it is with its depiction of sex, which isn't explicit here, being very much pleasant on the contrary. Gerard Depardieu and Bulle Ogier give appreciable performances in this film that has to do with a burglar who enters the house of a dominatrix by accident. It talks of his developing feelings for this woman as he begins to spend time in her house, helping her out with punishing her "slaves". In a surprising twist, the man learns that she isn't as powerful and dominating in real life as she is while she does her dirty work, being a struggling mother working hard to provide for her only son. This only makes him crave her more, as the unconventional romance tale quickly transforms from a sex film into a character study. It isn't without its problems, but I like 'Maitresse' for how outwardly honest it comes off as. By the end of it, you feel this sense of optimism envelope you, along with a sense of surprise, since you didn't expect a well-shot, competitively directed, heartwarming comedy-drama when you went in.
15. Nymphomaniac (2013)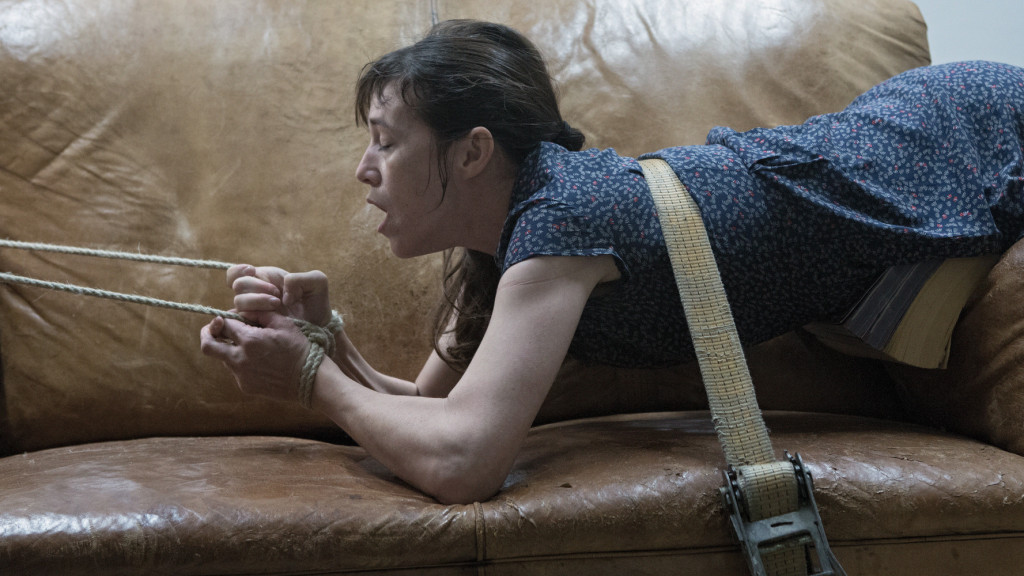 Lars von Trier's closing epic to the Depression Trilogy follows a sex-addict and her attempts at exploring distinctive, excessively pleasuring, and ultimately highly satisfying methods of lovemaking. Told in the form of a flashback joining a series of events that trail a good chunk of her life, we see her go through different styles of such encounters, and among those, some are quite brutal and sadistic. In typical von Trier fashion, these moments are gone through with little empathy in the filmmaking, giving the audience a raw experience lined with a brash essence to it all. 'Nymphomaniac' is one of the director's most immersive films, in my honest opinion, but somewhere along its second half, the film loses its spark, trailing into predictable territory and disappointing conclusions. Still, it is interesting alone to see von Trier introduce his trademark structuring in a film that tells a story of this kind. Though the experience feels more-or-less direct in comparison to other films helmed by the director, there is no compromise made on the artistic end. Overall, it's a very original picture, one that portrays BSSM and other sexual acts in ways that haven't been tried out in cinema before.
14. Venus In Fur (2013)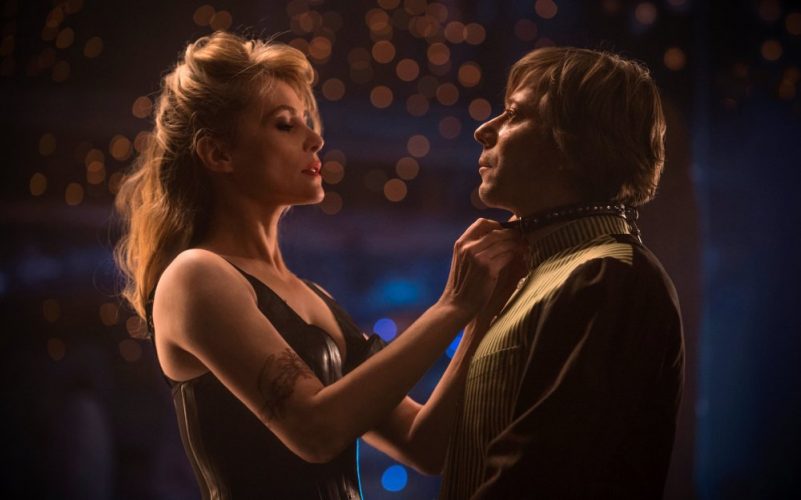 'Venus in Fur' is probably the most fun film to feature here. It is aware of exactly the kind of picture it is, and therefore doesn't try to be anything more or less than what it's worth. Brilliantly directed by Roman Polanski, the film takes place entirely in one location, where the director of a play is making casting choices for the lead actress, when a woman, whose name isn't on the audition list, barges in after the scheduled time. The story of the film is concerned with how she attempts to convince the director to give her the part of the lead, as they begin a strange conversation that switches from the dialogues in the script to reality quite seamlessly. The character she has to play is connected closely with the activities covered in the BDSM tag. Not only is it frequently discussed or mentioned, but there are also several scenes where acts are actually performed by the actress herself, though nudity is minimal. Emmanuelle Seigner plays her role to perfection, looking extremely sexy, desirable, and comical enough to work in effect to the plot at hand. The sexual undertones of the picture come from the costumes and character interactions. I won't deny that the film is weird in more ways than one, but that is to be expected when it is helmed by someone like Polanski. This is easily one of his best works from the 21st century.
13. 9 1/2 Weeks (1986)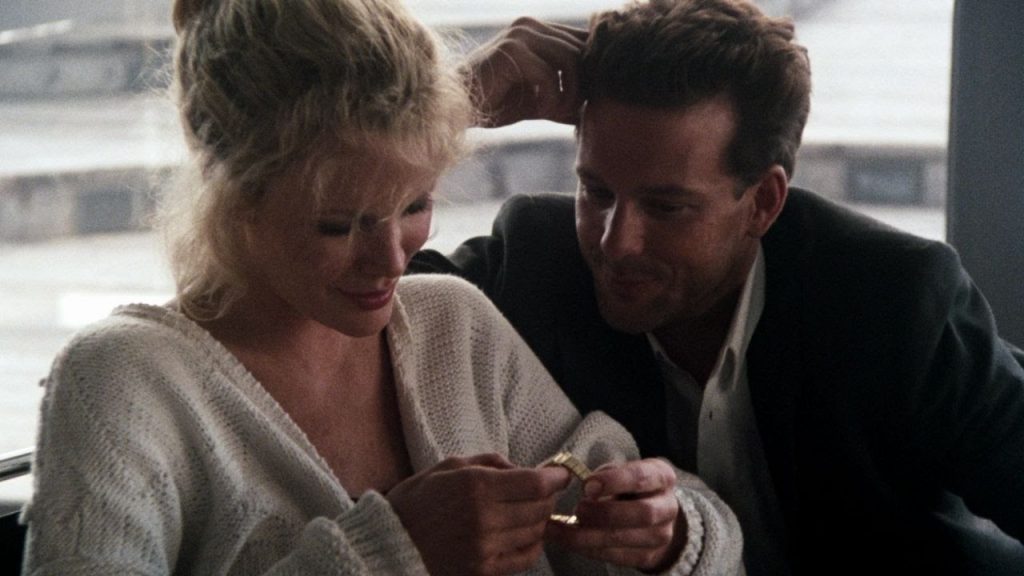 Adrian Lyne has made some wonderful erotic films. '9 1/2 Weeks' is probably his boldest work and one of the finest erotic dramas ever made. The film is about a torrid sexual affair between a New York City art Gallery employee and a Wall Street trader. Their relationship is very complex and their own emotional conflicts begin to burst out whenever they involve in sexual activities. It's beautifully written and we feel for the characters a lot because they are so well etched out and brilliantly performed and we see them as real people. It's an extremely painful, dark, tragic experience that manages to have a severe emotional impact on you unlike other flicks from its genre.
Read More: Best Transsexuals in Movies
12. In the Realm of Senses (1976)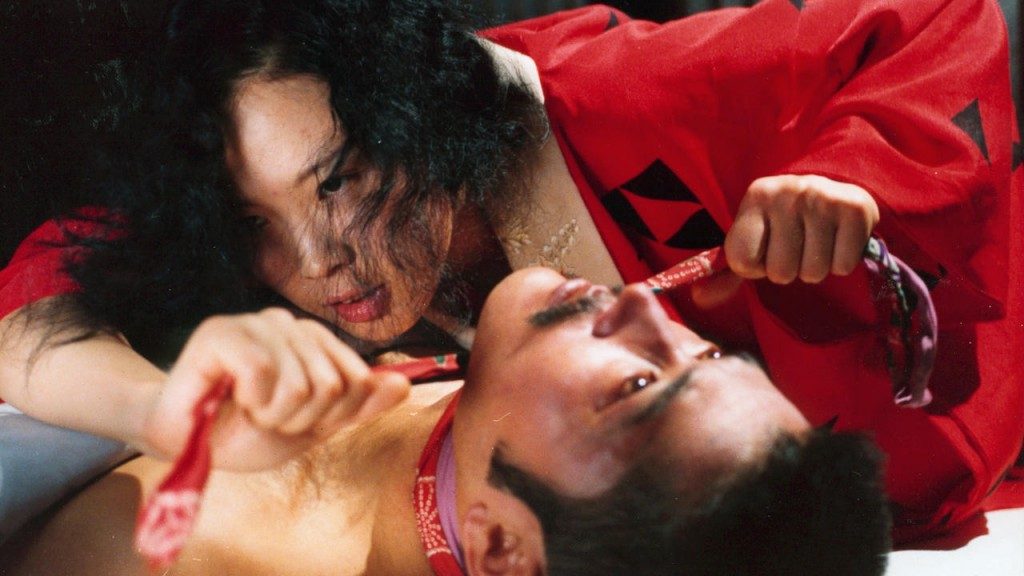 Arguably one of the most controversial pieces of cinematic art ever produced, Nagisa Oshima's brutal masterpiece tells the story of a former prostitute who develops an intense sexual relationship with the owner of the hotel where she now works as a maid. The two indulge in various bizarre sexual activities including erotic asphyxiation as their relationship culminates in the most brutally tragic way you could possibly ever imagine. The film is visually explicit and features many disturbing scenes that are still quite effective and comes off as an incredibly challenging experience for viewers.
Read More: Bisexuality in Movies
11. Bitter Moon (1992)
This erotic romantic thriller directed by Roman Polanski follows a couple who come across a French woman on their trip to Istanbul. The husband, Nigel, meets the woman's husband who seems to be a frustrated, cynical man. He tells Nigel about his relationship with his wife in the past which includes their bizarre exploration of sadomasochistic and voyeuristic fantasies. The film wasn't a bug success and isn't considered to be on the level of Polanski's finest works but is, nevertheless, a fiercely bold work from the master director.
Read More: Movies With Lots of Sex
10. Quills (2000)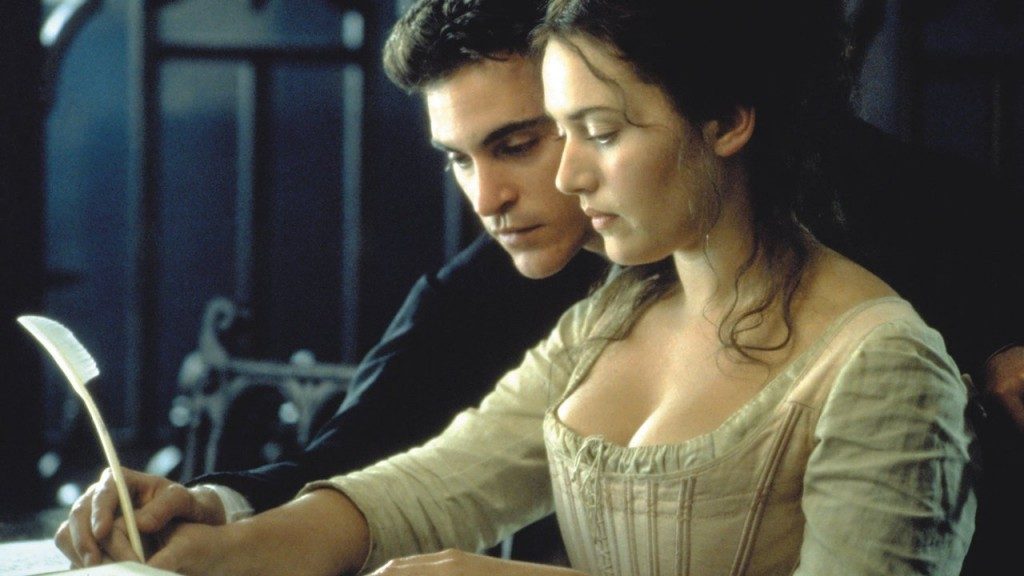 'Quills' explores the life of French writer and revolutionary politician Marquis de Sade. Starring Geoffrey Rush in the lead role along with Kate Winslet, Joaquin Phoenix and Michael Caine in supporting roles, the film features numerous scenes involving sexual violence and bizarre masochistic fantasies. However, the makers themselves have made clear that the film does not intend to be a realistic depiction of Marquis de Sade's life and instead it uses aspects of Sade's controversial life in order to explore themes of sexual violence, religion, pornography, art and censorship. Philip Kaufman does an incredible job, crafting a bizarre world of brutal fantasies and gets the best out of his stellar cast.
Read More: Best Sex Scenes of 21st Century
9. Secretary (2002)
Easily one of the funniest and most sensual movies romantic comedies ever. 'Secretary' tells the story of a young woman, emotionally troubled and back to life after being hospitalized for physically hurting herself, who takes a job as a secretary for a lawyer. Their relationship turns bizarre as the two indulge in sadomasochistic activities. Maggie Gyllenhaal is incredibly hot and funny and carries the movie with her performance, bringing a rare sense of charm and affection to the role. The film isn't unsettling unlike the other ones on the list but instead treats the subject in an unusually funny manner.
Read More: Best Sex in TV Shows
8. Crash (1996)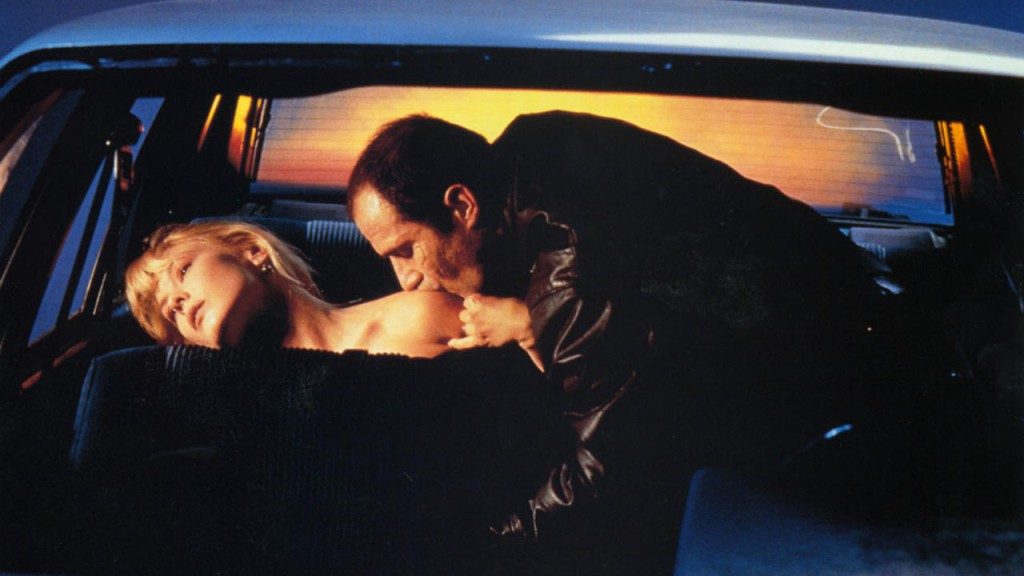 David Cronenberg has always been a very disturbing filmmaker. His films explore the human fears of bodily transformation and infection and they are stylistically quite provocative. 'Crash' is one of his most controversial films but also among his finest works. It follows a group of people who are sexually aroused by car accidents. Both James and Catherine, played by James Spader and Deborah Kara Unger, are in an open marriage but they don't seem to enjoy having sex with each other but are turned on by describing intimate details of their affairs outsider marriage. James is first turned on at the sight of a car crash when his own car collides with another car and it ends up killing its male passenger. In the car she meets the wife of the dead man and is sexually turned on at the sight of her being wrecked by the accident.
Read More: Sexiest TV Shows
7. Salo, or the 120 Days of Sodom (1975)
I couldn't even try and describe this film. It's just way too disturbing and powerful to even talk about. Pier Paolo Pasolini's shocking masterpiece explores every facet of the inhumanity that thrives in this world. Four Fascists kidnap a group of young men and women and subject them to the most brutal physical and emotional torture you could ever imagine. Sadomasochism, murder, violence are explored fiercely and the film features countless violent scenes that shocked audiences bak then and continues to do so with its raw intensity and emotional power. 'Salo' is as viscerally brutal, psychologically intense and provocative as cinema can get.
6. The Bitter Tears of Petra von Kant (1972)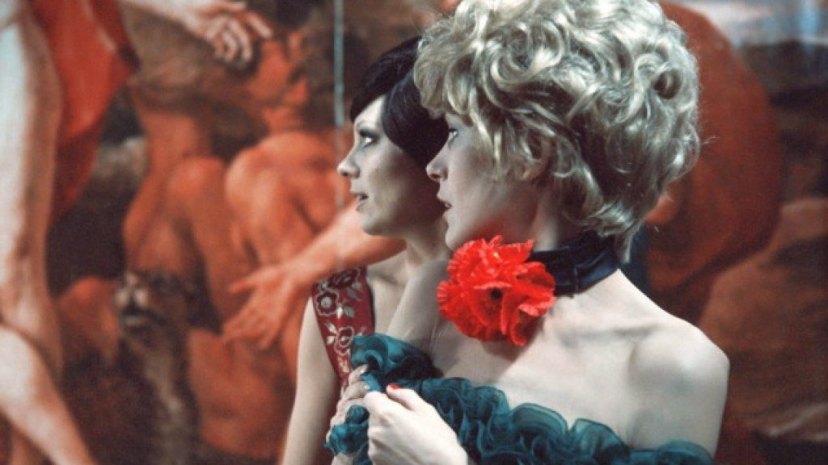 Rainer Werner Fassbinder's haunting melodrama tells the story of two women and a fashion designer who re entangled in a sexual triangle. Petra von Kant often vents out her seething rage and bizarre sadistic tendencies on the submissive Marlene. Things begin to turn increasingly complex when Petra falls for another woman, Karin. There's a raw sexual tension between the relationship of the three women and it captures the complexities of human sexuality with elegance and finesse. Fassbinder's masterful direction is beautifully complimented by some astounding performances from Margit Carstensen and Irm Hermann.
Read More: Sexiest Vampires in Movies
5. Belle de Jour (1967)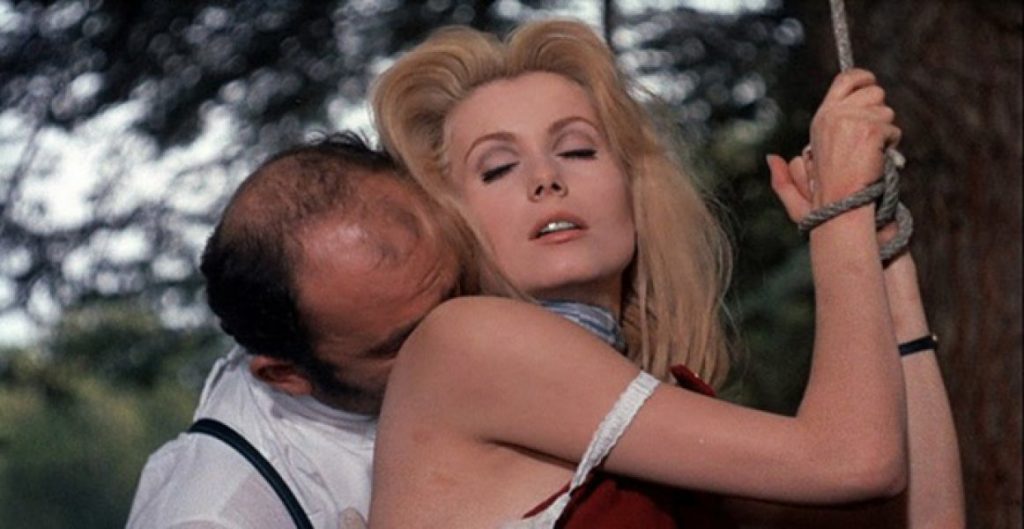 Luis Bunuel was simply one of the most enigmatic auteurs in cinema. His masterful blend of surrealism, comedy, romance and drama created some of the profound works of cinematic art ever produced. 'Belle de Jour', one of his most acclaimed works, tells the story of a young woman who loses in interest in having any kind of sexual intimacy with her husband and so begins to work as a high-class prostitute while her husband is away. Catherine Deneuve is stunning in the lead role and delivers one of the finest screen performances of all time. Her character is so deeply torn inside with bizarre sadomasochistic fantasies which causes problems in her relationship with her husband.
Read More: Sexiest Monsters in Movies
4. Antichrist (2009)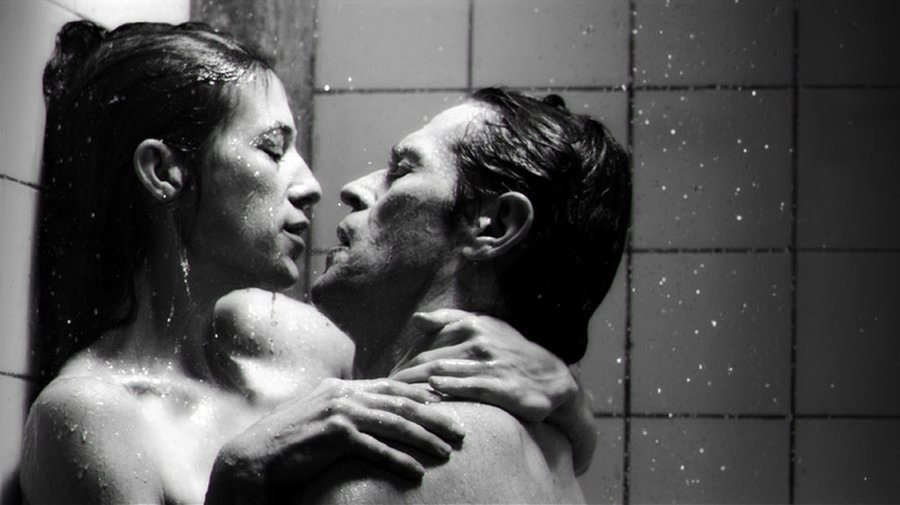 Lars Von Trier is one of the most polarizing auteurs working in cinema today and his films have always been an exploration of the dark side of the human nature. 'Antichrist', probably his most divisive work, explores the emotional struggles of a woman who has slipped into the dark zones of depression after her little kid jumped off from the window and died while she was making love with her husband. The husband then takes her to a cabin in the woods and attempts to treat her and get rid off her fears. The woman begins to develop sadomasochistic tendencies here as she punishes herself for not having taken care of her child. 'Antichrist' is one of the most accurate portrayals of depression and sadomasochism and the fact that Lars Von Trier made this at a time when he was struggling with his own depression issues makes the film all the more personal.
Read More: Sexiest Movie Killers
3. Blue Velvet (1986)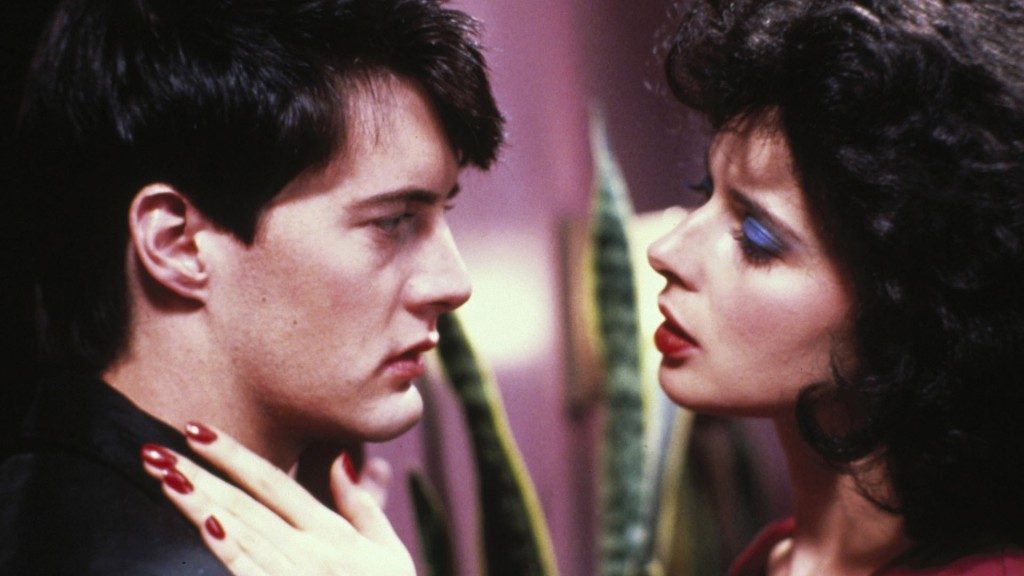 One of David Lynch's most acclaimed works, 'Blue Velvet' tells the story of a young man who comes across an enigmatic nightclub singer with whom he develops a disturbing sexual relationship. Jeffrey is clearly attracted to the gorgeous Dorothy but his feelings begin to grow a lot deeper when he learns more about Dorothy. Dorothy is an emotionally scarred woman whose husband and son are kidnapped by a violent, psychopathic gangster who uses her to vent out his violent, bizarre sexual fantasies. Dorothy also seems to be a woman who derives sexual pleasure from violence and this makes her relationship with the young Jeffrey a very disturbing watch.
Read More: Sexiest Horror Movies
2. The Piano Teacher (2001)
In Michael Haneke's harrowing character study, Isabelle Huppert plays a middle aged piano teacher with masochistic fantasies. Erika Kohit is a woman who keeps to herself and presents an intimidating demeanor to the people around her. Her mother is a domineering woman and dictates her sexual and this has turned her into a shell of a woman. She is frightened of relationships and human interactions and is basically a desperate, emotionally torn woman with repressed desires and feelings that have rotten over time. She is madly in love with her student, Walter but he is disgusted by her. Erika knows that the moment she reveals herself emotionally, he would leave her and this is a thought she couldn't possibly live with. 'The Piano Teacher' is a deeply tragic and disturbing portrait of a wrecked human soul.
Read More: Sexiest Moms in Movies
1. The Image (1975)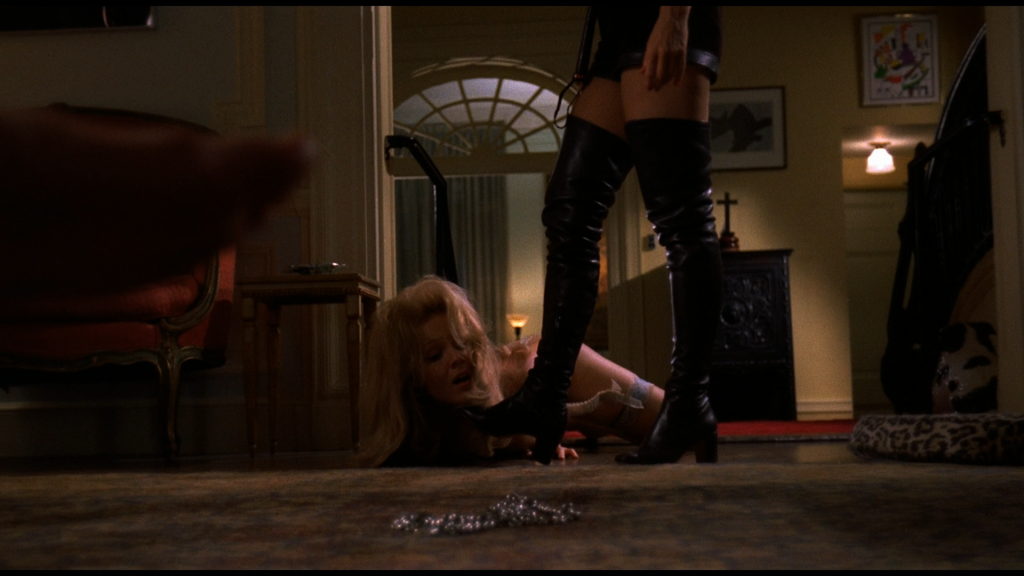 Unlike a good portion of the films here, 'The Image' stands out simply because it is concerned most directly with the sexual activities of bondage and sadomasochism, with its story and atmosphere dedicatedly revolving around the same. And what a movie it is! As far as erotic cinema is concerned, I doubt if I've seen anything better. Directed by Radley Metzger, one of my favorite soft-core filmmakers of all time, he brings in an eerie, discomforting setting here, fueled with poetic narration from the protagonist, an unannounced but most welcome guest into a secret, sensual relationship between two women, where one is a mistress, and the other, her deeply submissive slave. Though the man is confused about the intimacy of their set-up at first, he is soon persuaded into playing a part himself, as a witness to their strong lovemaking sessions, participating in these himself from time to time. The final act takes place in a chamber, where the mysterious slave is tortured to no end to offer sexual gratification for the two onlookers. There's nothing more honest about this film than the portrayal of the triangular relationship, and nothing creepier than their hidden motives against each other.