The eighth and final episode of AMC's supernatural series 'Mayfair Witches,' titled 'What Rough Beast,' follows the aftermath of Tessa Mayfair's murder. Rowan Mayfair tries to exact her vengeance on Keith Murfis for killing her cousin by summoning Lasher. The supernatural entity not only fulfills her command but also shows her a world where she can remain as powerful as him. Rowan's pregnancy takes an unexpected turn while Ciprien Grieve sets out to save her. The intriguing ending of episode 8 is a combination of ambiguous-yet-significant developments and revelations. If you are trying to make sense of the same, you are at the right place! SPOILERS AHEAD.
Mayfair Witches Season 1 Finale Recap
'What Rough Beast' begins with Rowan Mayfair asking Lasher to kill Keith, only for the supernatural entity to fulfill her wish by burning him down inside a wooden cabin. Lasher conquers Rowan's thoughts and takes her to Suzanne's house in her mind. The neurosurgeon dreams of getting bewildered by the powers Lasher grants her. She gets captivated enough and accepts him as her beloved, leading them to have sex in her dream. Lasher tells her that she is part of a prophecy that was made even before he met with Suzanne, the first Mayfair witch. As per the prophecy, Rowan, the thirteenth Mayfair witch is a "doorway."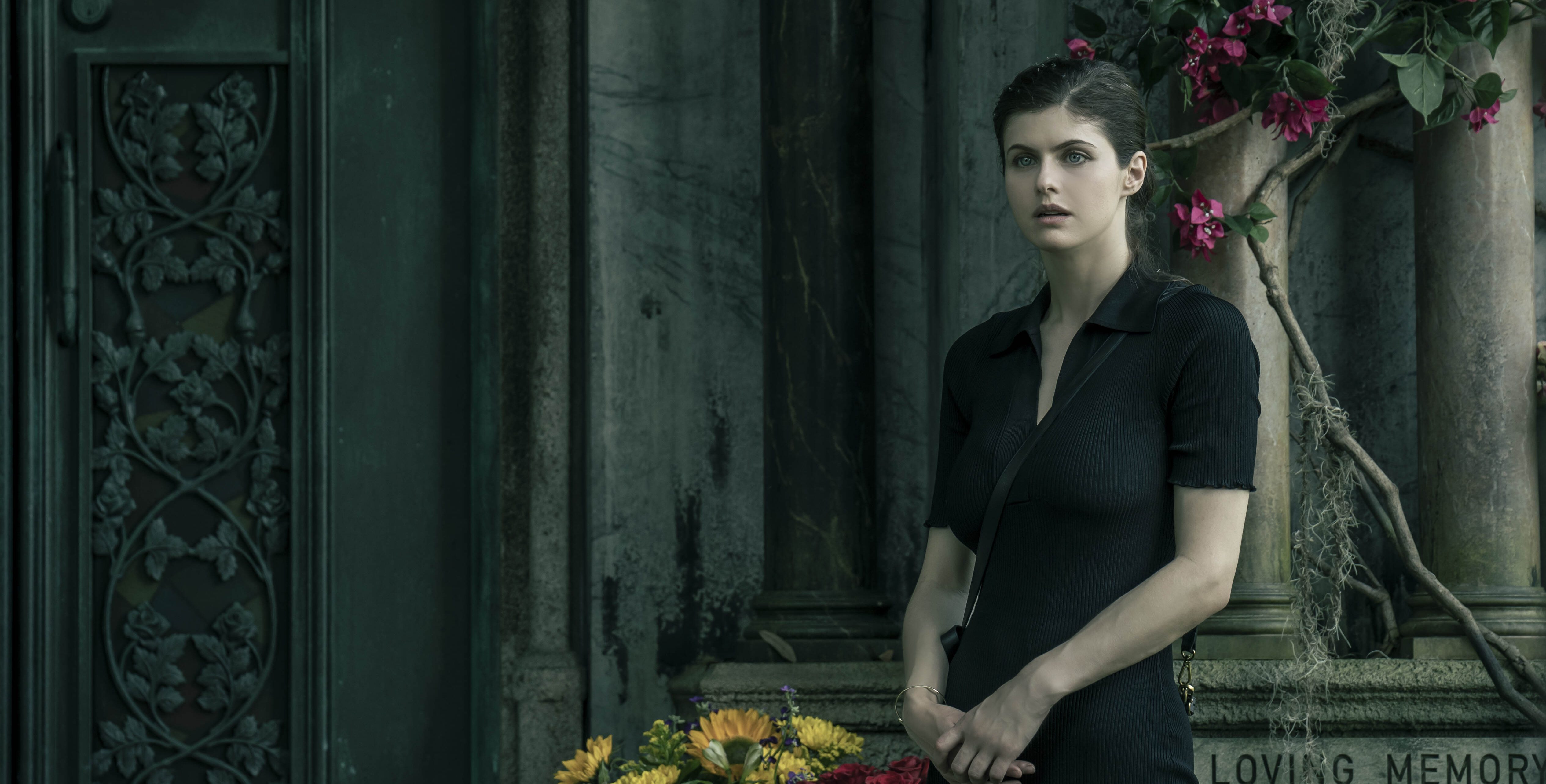 Ciprien talks to Talamasca leader Albrecht, who lets him know that Cortland Mayfair killed his niece Deirdre Mayfair to pave the way for the fulfillment of Lasher's prophecy. Ciprien tells Albrecht that he should be freed since he is also a part of the same as the father of Rowan's baby. The agent goes to Cortland's house and touches a mask, only to have a vision in which he sees the Mayfair patriarch raping his niece Deirdre. He realizes that Cortland is Rowan's father. Meanwhile, Rowan's unborn baby grows unconditionally. Cortland finds her in the woods and takes her to the tomb of the Mayfairs.
At the place where her ancestors are buried, Rowan meets the spirit of Suzanne. The late midwife tells the neurosurgeon that it is time for her to deliver the baby. Ciprien's sister Odette calls the Talamasca to enquire about her missing brother. Arjuna and Albrecht arrive at Ciprien's apartment and the Talamasca leader erases Odette's memory.
Mayfair Witches Season 1 Ending: What is Lasher's Prophecy? How is Rowan a Doorway?
When Lasher rescued Suzanne from the King's men of faith, he let her know that they were bound together due to a prophecy. According to the prophecy, Lasher, a supernatural entity, would be able to become a human being again through the thirteenth Mayfair witch. Lasher then connected with each Mayfair witch, including Deirdre, the twelfth Mayfair witch. Since Deirdre's daughter Rowan is the thirteenth Mayfair witch, he finds the need to get connected to her as well. Meanwhile, Rowan and Ciprien get together without being aware of the prophecy that was revealed centuries ago. Rowan gets pregnant with Ciprien's baby, opening a gateway for Lasher to become a human being.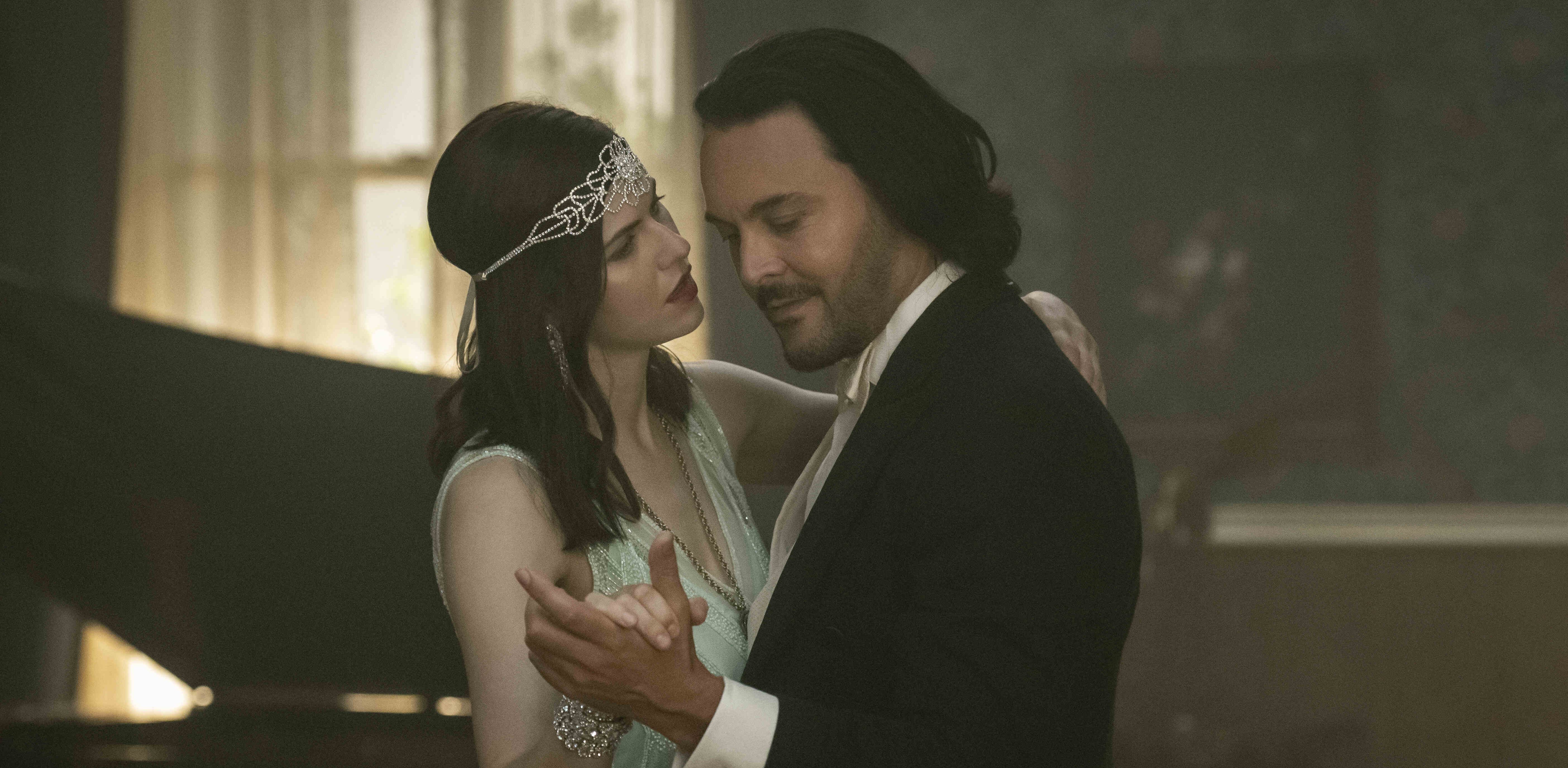 When the Knights of America threaten the Mayfairs, starting with killing Tessa, Rowan gets forced to seek the help of Lasher to teach them a lesson. The supernatural entity takes advantage of the predicament and fulfills the witch's wish. He also displays how much potent he is, leaving a helpless and vulnerable Rowan fascinated. When Lasher offers her his powers, Rowan accepts him and his powers so that her family wouldn't be threatened again. Her decision to get connected with the supernatural entity intentionally sets the stage for Lasher to attach himself to Ciprien's unborn baby. The baby Rowan gives birth to is none other than the human version of Lasher and Rowan fulfills the prophecy of being a "doorway" by giving birth to the former.
Rowan giving birth to Lasher's human version has been anticipated by not only the Mayfairs but also the Talamasca. Cortland raped Deirdre for the latter to give birth to the thirteenth Mayfair witch so that Rowan would eventually give birth to Lasher's human version and fulfill the prophecy.
Why Do Rowan and Ciprien Break Up?
When Ciprien learns about the prophecy from Albrecht, he realizes that Rowan is becoming a captive of Lasher. He wants to save her from the supernatural entity and his human version since he doesn't want her to become a victim of extreme manipulation. The agent rushes to the tomb of the Mayfairs and encounters Rowan and her child. Rowan becomes happy to see him and proposes that they should live together in the Mayfair house. Ciprien tries to take the human Lasher away from her to disconnect both of them. Rowan, however, doesn't tolerate the same and banishes him from being with her.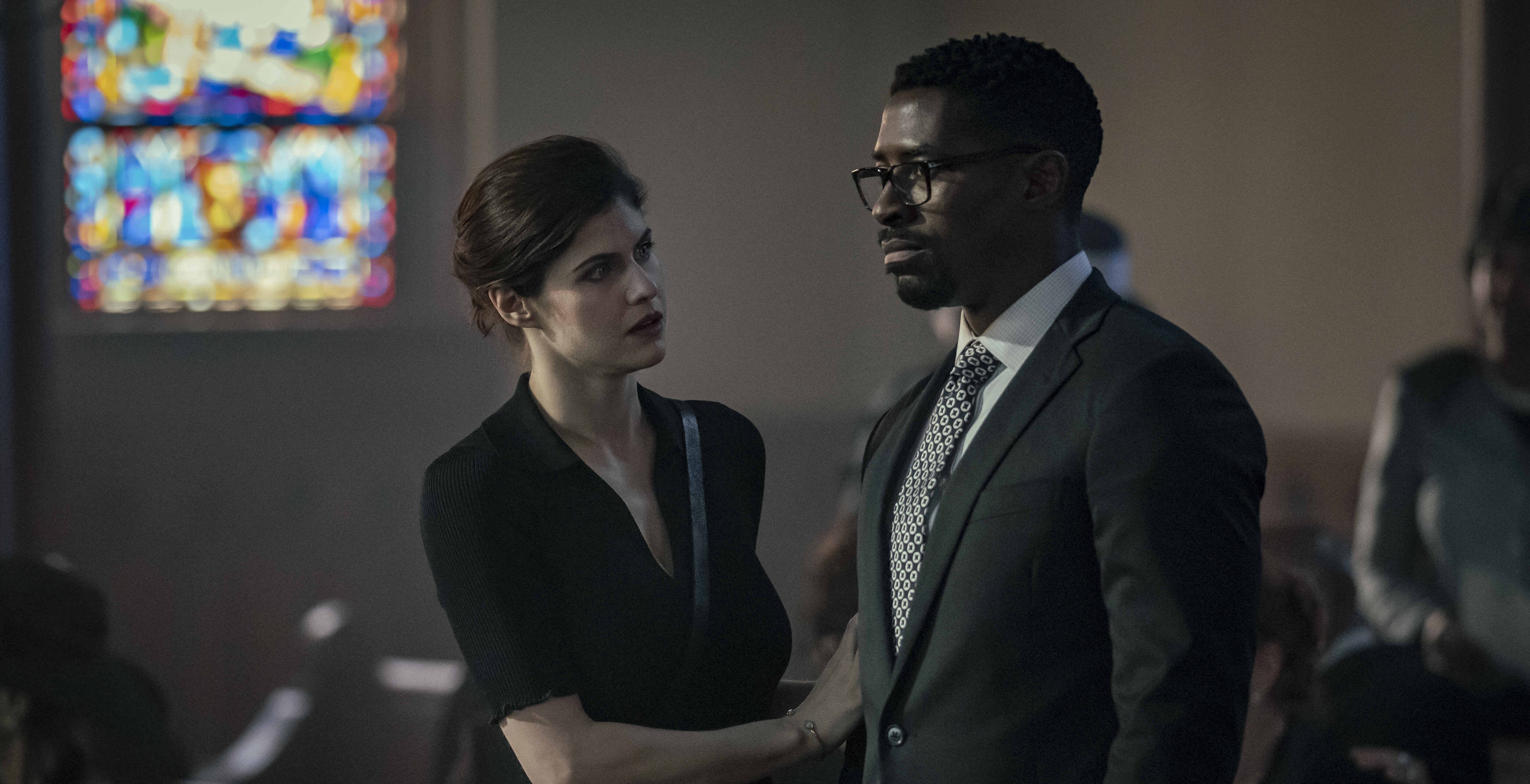 When Cirprien tries to separate Rowan and her baby, she believes that he is doing exactly what her great-aunt Carlotta Mayfair did to her mother Deirdre by taking her away from the twelfth Mayfair witch. Rowan lived all his life without being nurtured by her biological mother and she cannot let the same happen to her child as well. Ciprien's insistence on separating the mother and baby makes Rowan see him as another version of Carlotta. Since she starts to think and act like Lasher upon accepting him, she considers the agent a threat, paving the way for their separation. After getting captivated by the taste of power with the help of Lasher, she may want the same, which must be binding her together with his baby despite Ciprien's best efforts to separate them.
Is Cortland Dead?
After Cortland knew about Lasher's prophecy, he tried to take advantage of the same. He raped his niece so that Deirdre can give birth to Rowan to fulfill the prophecy. After Rowan returns to the Mayfair family, it is Cortland who tries to get her connected to Lasher. When Cortland got diagnosed with a fatal motor neuron disease named amyotrophic lateral sclerosis, he must have realized that he could take advantage of the prophecy to avoid death and become immortal. He helps Lasher and sets the stage for Rowan's delivery to become immortal.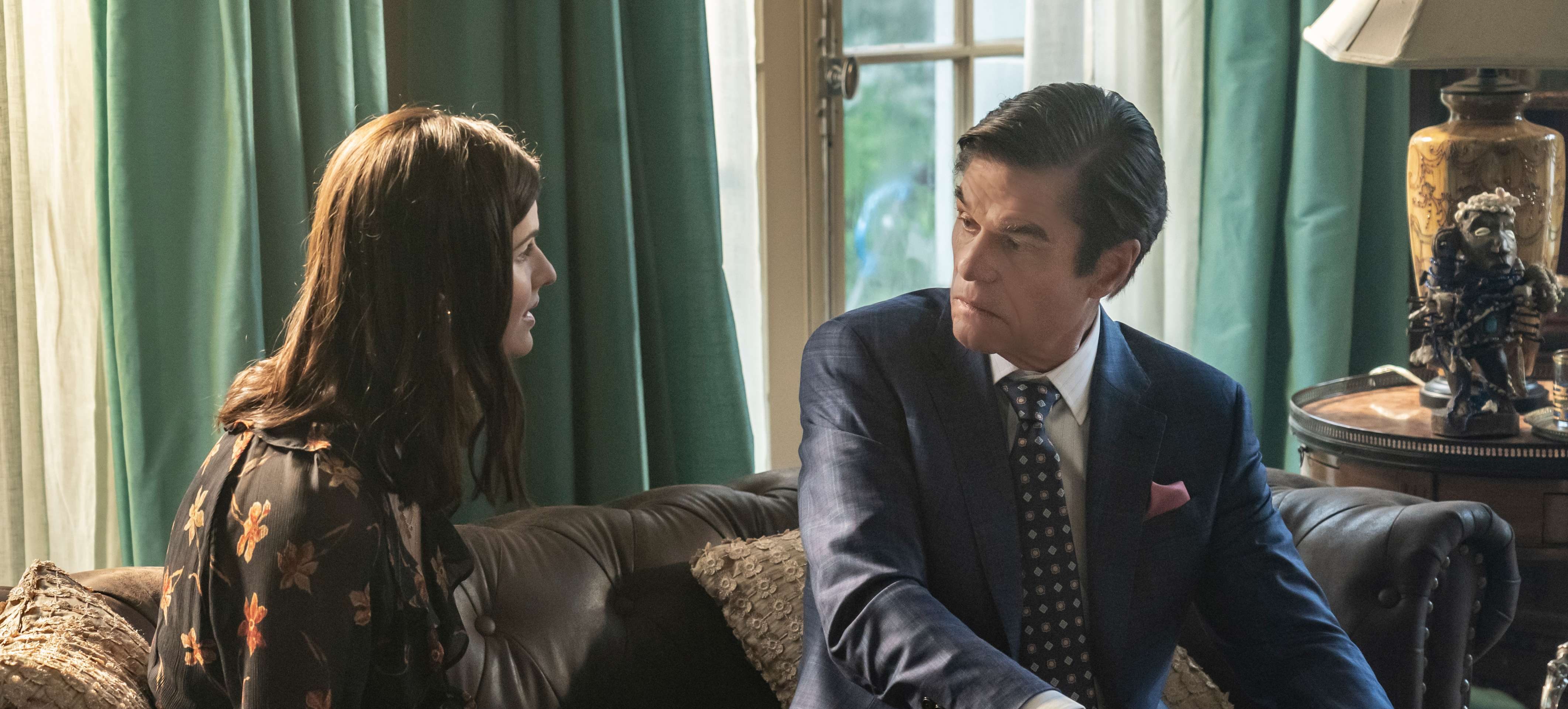 After Rowan gives birth to the human version of Lasher, Cortland becomes immortal. When Rowan tries to kill him using her superpower, it doesn't affect him, making it evident that he won't die anymore. However, Rowan decides to stop him rather than kill him. She seemingly covers him with a stone covering or turns him into a stone statue using the powers she acquires from Lasher. If he is covered by impenetrable stone, he can be alive but helpless enough to break the covering. If that's the case, Cortland may remain alive for good but as good as dead inside a stone covering.
Rowan punishes Cortland due to his greed. After becoming immortal, he should have stayed away from Rowan and Lasher. Instead, his greed makes him try to capture Lasher's human version for using the latter's powers for his selfish needs. Since Rowan doesn't want to part ways with her child, she makes sure that Cortland is stopped.
Read More: Key Necklace's Significance in Mayfair Witches, Explained