The Paramount+ crime drama series 'Mayor of Kingstown' paces to the conclusion of its second season with an engrossing penultimate episode. The ninth episode, titled 'Peace in the Valley,' follows Mike (Jeremy Renner) as he tries to stop Bunny from reigniting war in the streets. Meanwhile, Milo attempts to cut a deal with the Mayor and uses Iris to his advantage. As Bunny quickly escalates his plan for revenge, one character is left on the deathbed. As a result, viewers must be curious to learn about the fates of their favorite characters in the build-up to the season finale. In that case, here is everything you need to know about the ending of 'Mayor of Kingstown' season 2 episode 9! SPOILERS AHEAD!
Mayor of Kingstown Season 2 Episode 9 Recap
The ninth episode, titled 'Peace in the Valley,' opens with Mike McLusky meeting Milo Sunter at a diner. Milo demands that Mike return the bearer bonds that he found from a construction worker. However, Mike feigns knowledge of the bonds, but Milo offers him a deal. Milo promises to leave Kingstown, Michigan if he gets the bonds and also agrees to free Iris to sweeten the deal. However, Mike remains perplexed and does not yet make a deal with the devil. Elsewhere, Deverin "Bunny" Washington robs a gun store, and his gang takes away all the arms and ammunition.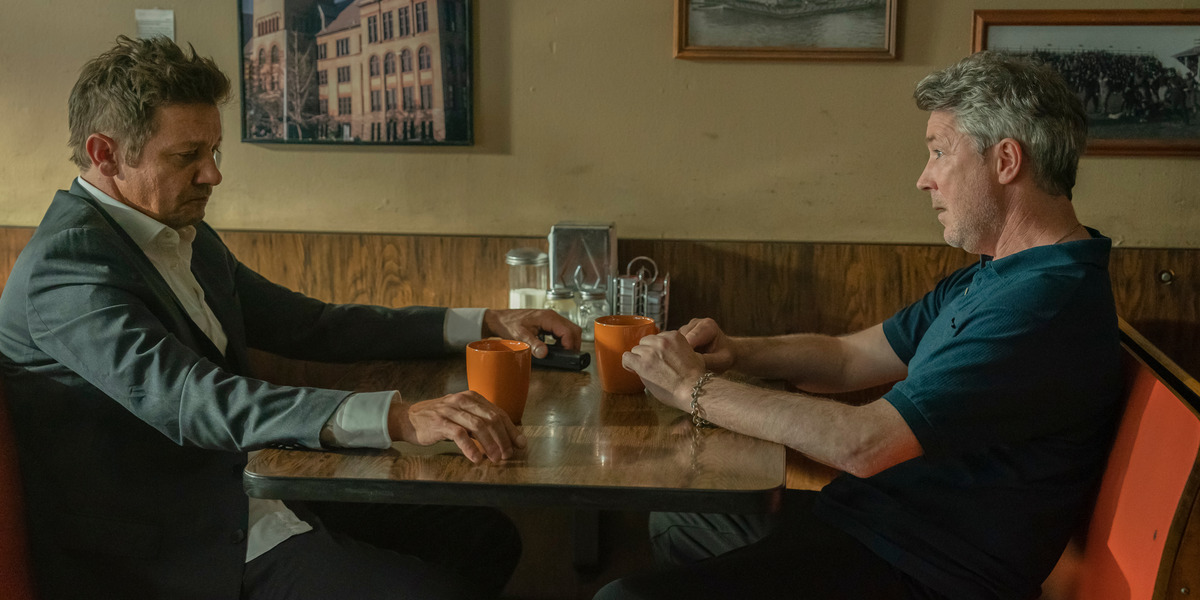 Mike returns to his office after going on a bender and reunites with Kyle. Mike reveals his meeting with Milo and gives an update about Iris' whereabouts. However, Kyle is already aware of Iris' situation, and the two brothers argue since Mike disapproves of Kyle getting involved in a potentially dangerous situation. Mike also learns about Bunny's release from prison. Before leaving, Kyle reminds Mike to call their mother and inform her of his safety. Mike calls Mariam McLusky, and she asks him to look into Jacob's transfer. Mike asks Kareem for a favor and instructs him to locate Jacob.
Meanwhile, Ian calls Mike and asks him to arrive at the gun store. Ian tells Mike about Bunny's involvement in the robbery and promises to talk with the Crips gang leader. However, Mike is more concerned with the Internal Affairs investigation against Robert Sawyer. Ian reveals that Internal Affairs has dropped the investigation. As a result, Mike visits Evelyn Foley at the DA's office and thanks her for helping him with Bunny's release and Robert's case. However, Evelyn refuses to take responsibility.
Evelyn states that the Warwick group is behind Bunny's release while the key whistleblower in Robert's case is dead. Eveyln promises to take down Mike and his gangster friends if she is elected as the DA. Later, Mike visits Bunny at his hideout and questions him about the gun robbery. Bunny wants retribution for the death of his brothers during the prison riots. However, Mike warns him that starting a war now will undo all their hard work and start unstoppable bloodshed.
In prison, Jacob dies by suicide after laying down a truck. Mike learns of Jacob's death and breaks the news to Mariam who is devastated by the young man's sudden demise. Late at night, Mike receives a call from Iris, who sets up a meeting with him for the following day. However, Milo uses her to coax Mike into handing over the bonds, and Mike seems to be aware that Iris is being used. The following day, Joseph assaults Iris at a hotel, and she kills him in self-defense. Kyle and Tracy argue, and the latter leaves to stay with her father for a few days. Meanwhile, Mike tries to stop Bunny from starting a city-wide war.
Mayor of Kingstown Season 2 Episode 9 Ending: Does Bunny Return the Guns? Who Attacked Robert?
In the episode's final act, Mike learns that the ATF is now involved in the gun robbery case. As a result, Mike is concerned for Bunny and asks him to return the guns. On the other hand, Bunny is planning to execute a plan to exact revenge for the death of his gang members during the prison riots. Bunny refuses to stand down and intends to use all his power to make the ones responsible pay. However, Mike does not want another turf war in Kingstown in the aftermath of the riots. Moreover, Bunny starting a war would undo all of Mike's hard work in establishing peace in the town.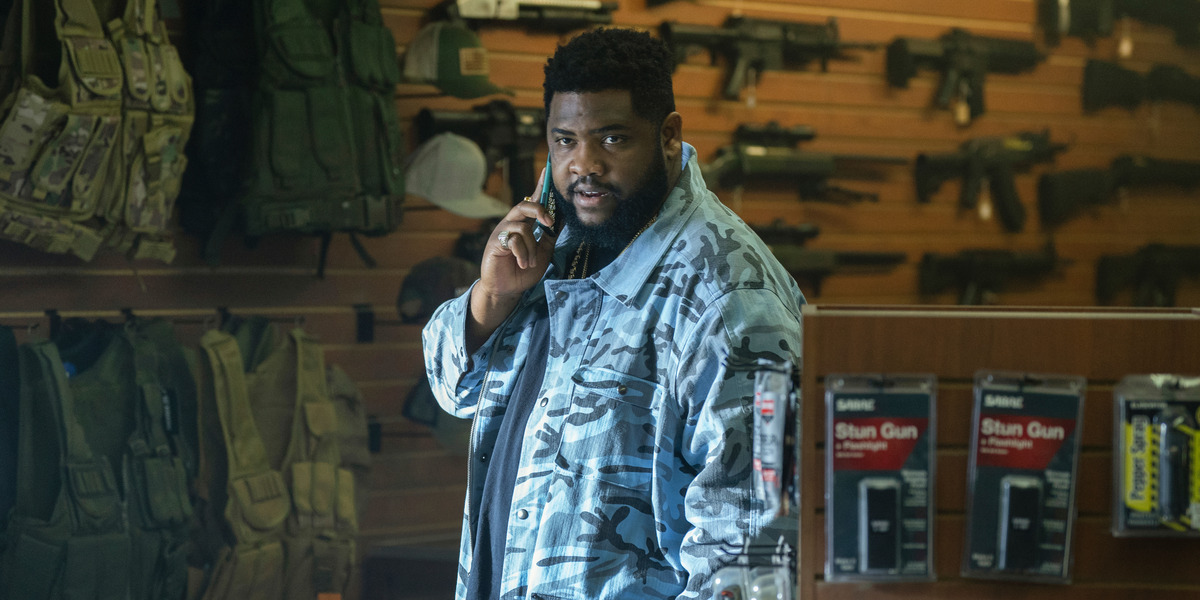 After Bunny expresses his desire, Mike deduces that Bunny will not retaliate against the other gangs. Instead, he wants to punish the law enforcement officers who killed his mates during the riots. Mike realizes that Robert's life is in danger and searches for him but to no avail. Earlier in the episode, Mike and Robert get into an argument after Mike accuses the SWAT team leader of murder. As a result, locating Robert becomes even more complex.
In the episode's final moments, Mike contacts Robert just as a bunch of biker riders attack him. However, Mike's warning comes a little too late, as the bikers brutally beat up Robert. By the time Mike arrives on the scene, the bikers are gone, and Robert lies on the floor, unconscious and gravely injured. Thus, the episode's ending marks the start of a war between the Crips gang and law enforcement. Consequently, chaos will decent inside and outside the prisons in the impending season finale, leaving Mike with several problems to resolve quickly.
Read More: Mayor of Kingstown Season 2 Episode 8 Recap and Ending, Explained