While there's no denying the Murdaugh family was synonymous with the 14th Judicial District of South Carolina for nearly a century, the 2019 death of Mallory Beach completely turned it around. After all, as profiled in Netflix's 'Murdaugh Murders: A Southern Scandal,' they'd allegedly interfered in the ensuing investigation and unwittingly sparked a deeper look into their dynasty as a whole. Yet, for now, if you simply wish to learn more about the two officials explicitly named in connection to this matter for their apparent long-held association with the family, we've got the details for you.
Where is Michael Brock Now?
It was back in 2006 when Michael Brock began establishing a career in law enforcement, just for his dedication to help him rise the ranks from a dispatcher to an investigator within a decade. Even his past superiors have described him as an intelligent yet easygoing individual with a natural knack for peeling back some of the most complex pieces of evidence to successfully close cases. That's part of why he won the Education/Investigations Officer of the Year Award in 2017 and was appointed Lead Investigator in Mallory's then-missing matter for the first 24 hours in February 2019.
Michael was actually one of the first officials to arrive at the scene and speak with Mallory's boyfriend, Anthony Cook, who made it perfectly clear that fellow 19-year-old Paul Murdaugh was involved. He asserted the latter alone was driving his boat to take their group of 6 home despite being out of his mind drunk, causing the crash that resulted in 3 of them, including Mallory, being thrown overboard. Though not only was a recording of this "not in evidence," but the investigator also failed to interview Paul around this time in fear for his family, according to the Netflix original documentary series.
Michael was thus ultimately accused of manipulating reports to favor Paul in a few lawsuits filed by those bereaved, leading to a deposition where he made all ties with the Murdaughs clear. He stated he wouldn't call the family his "friends (because we) don't go on vacations together or out to dinners or anything like that," but added Paul's uncle John probably does have his cell number. The officer then admitted he has even visited their river estate "once or twice, three times," either owing to work or the fact his wife, Sarah Walker Brock, used to be employed at their renowned law firm for quite some time.
Coming to Michael's current standing, he has since moved on from the South Carolina Department of Natural Resources (SCDNR) to now be an agent in the South Carolina Law Enforcement Division (SLEC). It's actually unclear whether the accusations against him were settled or not, but his culpability is likely presumed to be minimal because he is reportedly actively serving in the Alcohol Control unit at the moment. As for his personal whereabouts, it appears as if he still resides around Low Country alongside his loving wife of nearly 19 years, Sarah, and their two children.
Where is Michael Paul Thomas Now?
Despite being one of the most well-renowned Department of Natural Resources' agents, Michael was referred to as the Murdaugh family's "b**ch" in this Netflix three-part production. That's because he had apparently already (before 2019) pulled a lot of strings to get teenager Paul out of trouble at the behest of the latter's father, solicitor Richard Alexander "Alex" Murdaugh. In fact, some reports suggest he is John's — Alex's brother's — best friend, making the several sudden calls between them on the night of the crash as well as in the following days quite suspicious, especially as no agent ever directly contacted Mallory's parents.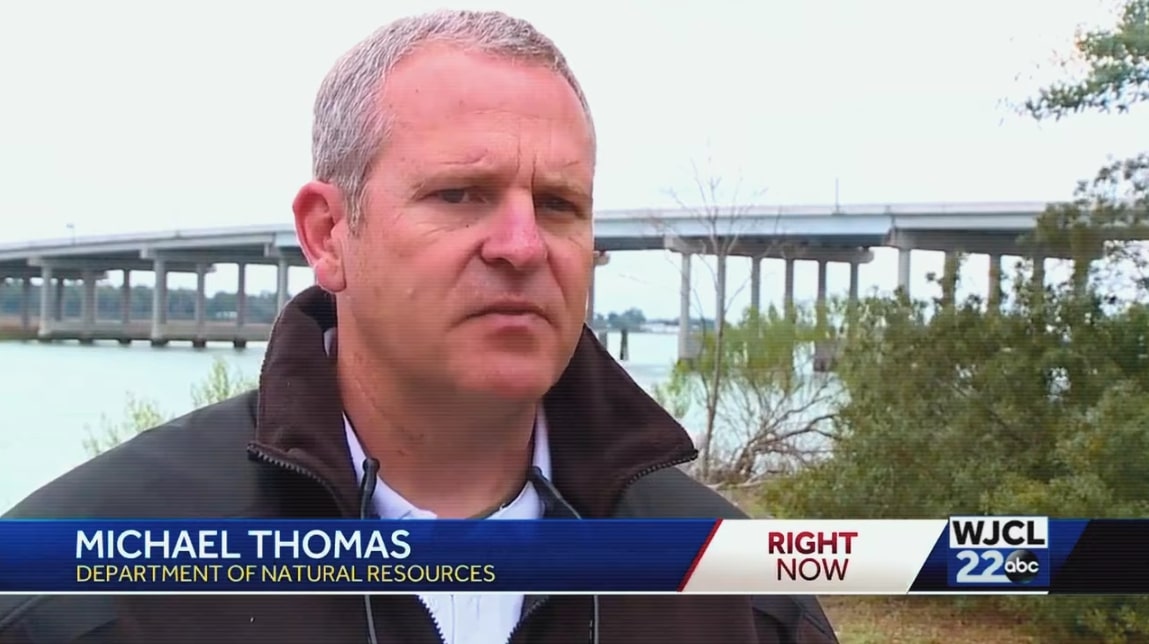 Coming to his current standing, from what we can tell, Michael continues to reside in Beaufort at the moment, where he still serves as a Lieutenant for the South Carolina Department of Natural Resources (SCDNR). However, we should mention that he graduated from the prestigious FBI National Academy in Quantico, Virginia, in 2018; it is an institution wherein less than 1% of law enforcement leaders are chosen to expand their skills and knowledge. Therefore, it seems like Michael is perfectly content with his personal as well as professional experiences right now.
Read More: Randy Murdaugh: Where is Alex Murdaugh's Brother Now?