In Netflix's 'Love is Blind,' there are many participants whose journey has not followed a conventional path, though that did not stop them from piquing the interest of the viewers. Season 4's Monica Rodriguez certainly fills the bill as she came into the limelight in a way not many might have expected. That said, her story in and out of the dating reality show has kept the public captivated, and people are quite curious about what she is up to these days. Well, here is what we know about the same!
Monica Rodriguez's Love is Blind Journey
Monica Rodriguez was indeed one of those who tried their luck at finding a marital partner on the show. However, her story was not shared in much detail in the show, with fans initially having no idea about the developments that took place for her during her time in production. Following the airing of the marriage episodes in season 4 of the Netflix series, she dropped a bombshell by sharing that she had actually been one of the people who had gotten engaged, but her betrothal was never shown on the show.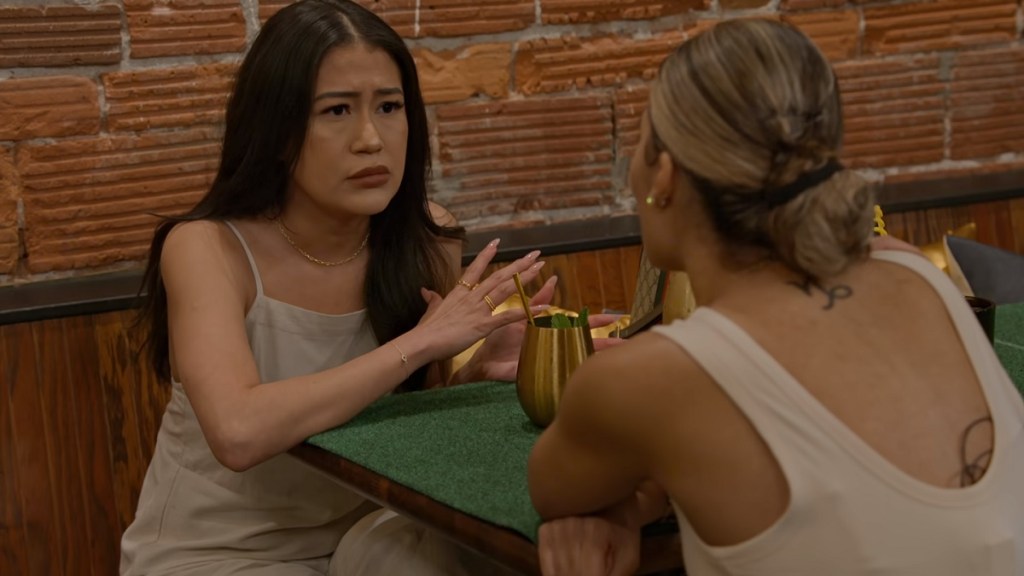 While Monica herself refrained from sharing the name of her partner, fans of the show were quick to dig up as much information as possible. The fact that many of Monica's friends had left comments on the posts shared by Joshua "Josh" Demas and some of the claims made by Marshall Glaze during the reunion episode led the public to speculate that Monica's engaged partner had been none other than Josh, but their engagement apparently came to an end prior to his meeting with Jackelina "Jackie" Bonds during the latter half of season 4.
The connection between Monica and Josh was confirmed during the one-year anniversary episodes ('After the Altar') of season 4. Monica had been one of the attendees to the get-together party, which did not sit well with Josh or Jackie. However, Monica decided to talk to the latter, stating that she was upset that her decision to share her story had led to the deterioration of her friendship with Jackie.
During her conversation with Jackie, she stated that she did not think she did anything wrong by sharing her side of the story, commenting that she has never voiced anything negative regarding the relationship between Jackie and Josh. She soon invited Josh to be a part of the conversation as well, voicing that she had never meant to bring any negative attention to him. However, she went on to add that his being angry with her was something she considered to be extremely wrong as it was hurting her friendship with Jackie, asking the latter if she was really okay with dating Josh. The whole conversation ended with Jackie walking out and Josh claiming that Monica was chasing "clout."
Where is Monica Rodriguez Now?
As of writing, Monica Rodriguez seems to be enjoying a life away from the limelight. The reality TV star's Instagram is now private, though her appearance in the latest episodes of 'Love is Blind' season 4 has continued to boost her popularity. Professionally, Monica works as an Elementary School Teacher and is based in Bellingham, Washington. She has also earned a Master of Science degree and certainly seems proud of all her achievements in life.
Read More: Where is Kacia Clark From Love is Blind Now?