Directed by Brian Kirk ('Pulling Moves', 'Murphy's Law'), '21 Bridges' may seem like your typical run-of-the-mill crime-action flick about a supercop in the beginning, but as the story progresses, it begins exploring themes like police corruption, substance abuse, and the desire to live up to the daunting parental legacy.
The film stars Chadwick Boseman as NYPD officer Andre Davis, delivering a performance that proves yet again what a resourceful and intuitive actor he was. Andre has joined the department following in the footsteps of his father, who was killed in the line of duty, and has since garnered a reputation for hunting down "cop-killers". After a group of police officers is killed by two military veterans turned small-time criminals and Andre is tasked to find them, he discovers that there is systemic corruption in the police department, and his superiors want him to take out the two suspects as they are involved in it. If you have enjoyed '21 Bridges' and are looking for similar films, here are seven best options. You can watch these movies on Netflix, Prime Video, and other streaming services.
7. L.A. Confidential (1997)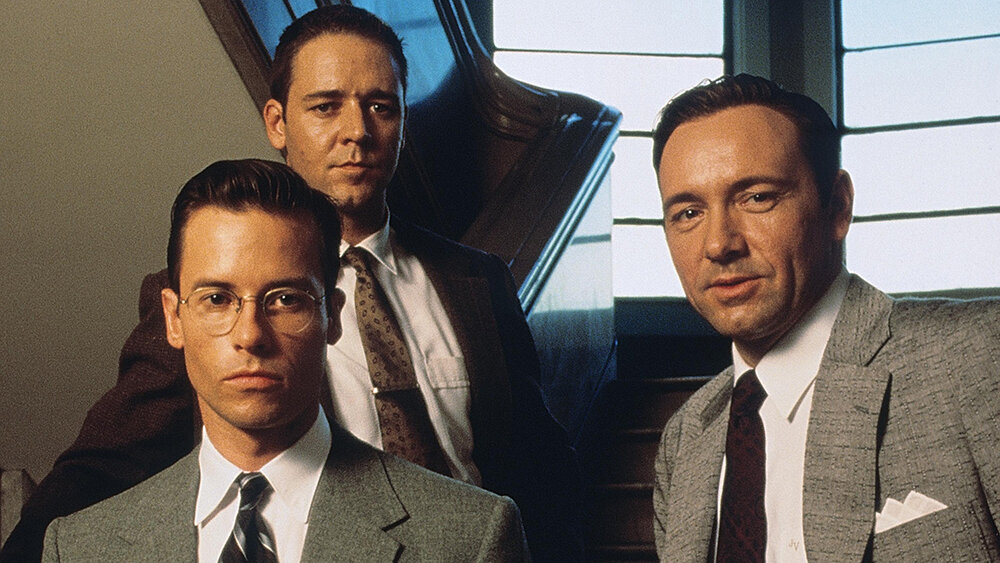 Starring Kevin Spacey, Russell Crowe, Guy Pearce, and Kim Basinger, Curtis Hanson's 'LA Confidential' is based on the 1990 namesake novel by James Ellroy and revolves around three LAPD officers as they investigate a series of murders in the Los Angeles of 1953. The plot of the film is a perfect blend of corruption and Hollywood glamour, with three protagonists that occupy drastically different spaces in the morality spectrum. Like Andre, Guy Pearce's character, Ed Exley, is a legacy police officer, and his struggles with that part of him is an important aspect of the film.
6. Serpico (1973)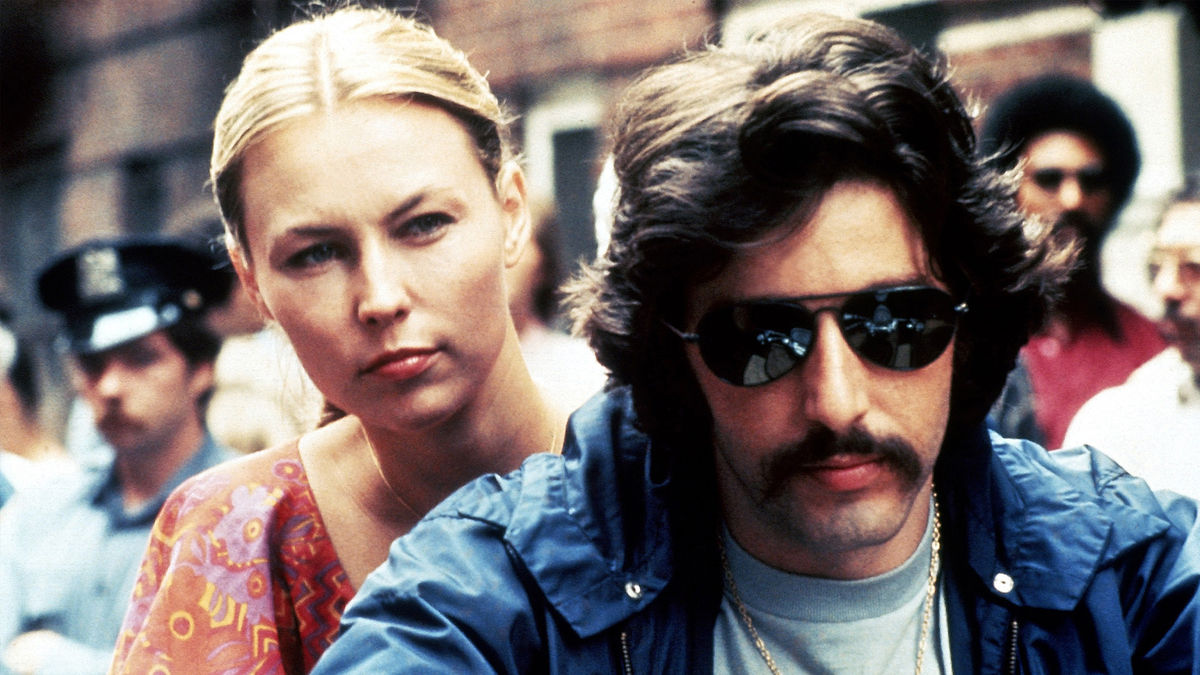 Adapted from the non-fiction book of the same name, which, in turn, was based on the life of former NYPD officer Frank Serpico, Sidney Lumet's neo-noir crime film is an unrelenting and bare-boned portrayal of police corruption sprawling 12 years. It stars Al Pacino as the titular character, an honest police officer struggling with his disillusionment about his job as well as his disappointment with fellow men and women in uniform. The film shows Serpico as a peculiarity in the otherwise corrupted system. He is often hounded and threatened by other police officers, forcing him to regularly seek transfers, only to find out that his latest department isn't any better than the last one.
5. The Departed (2006)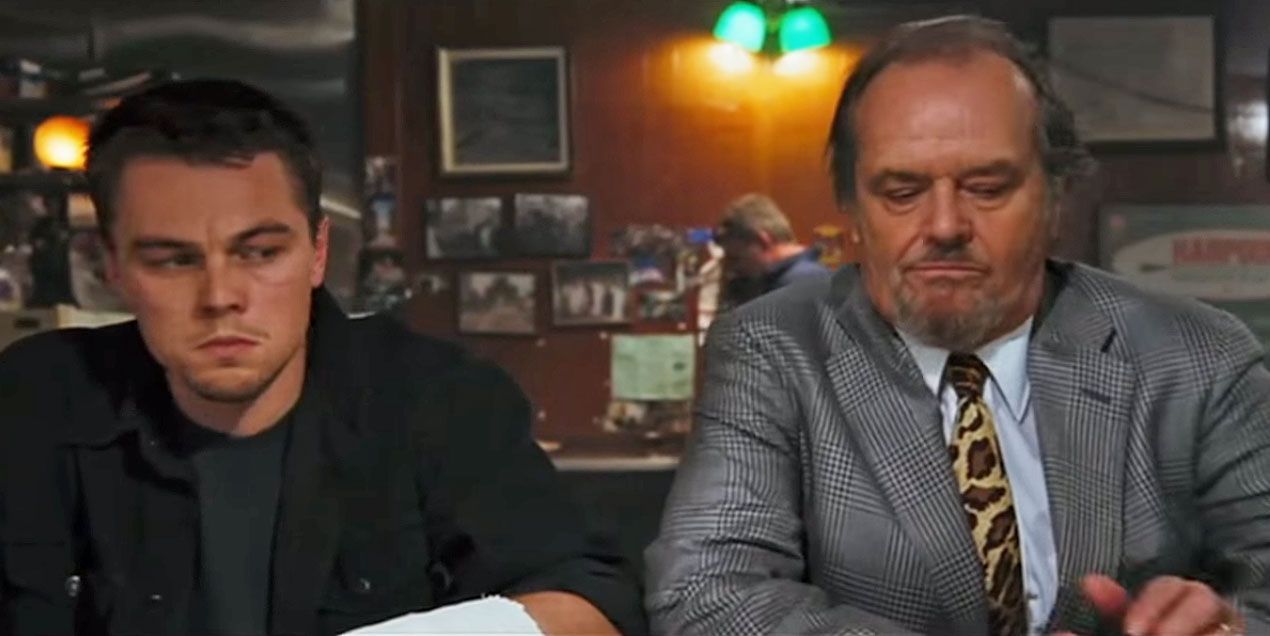 Colin Sullivan (Matt Damon) is a police officer attached to the Special Investigations Unit (organized crime) of the Massachusetts State Police but is on the payroll of the Irish Mob boss Frank Costello (Jack Nicholson). Billy Costigan Jr. (Leonardo DiCaprio) is a rising member of Costello's crew but is an undercover cop. Both are aware of the other's existence but neither knows the other's identity. An American remake of the 2002 South Korean film 'Internal Affairs', Martin Scorsese's Oscar-winning masterpiece is a lesson on how to seamlessly adapt a foreign material and make it seem that the story inherently belongs to your settling.
4. Black and Blue (2019)
Set in New Orleans, Deon Taylor's 'Black and Blue' follows Alicia West (Naomi Harris), who joins the city's police department after serving in the US Army. When she sees other officers gunning down an unarmed drug dealer, she becomes hunted by the very men who are supposed to be her colleagues.
3. Training Day (2001)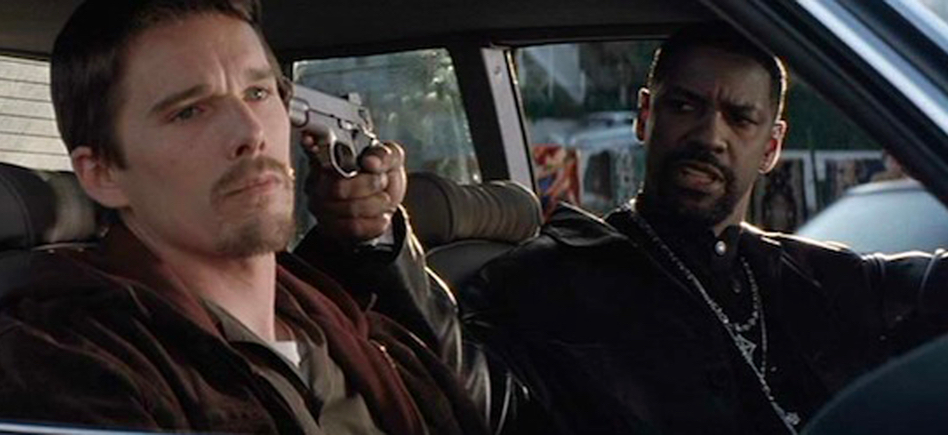 One of the most riveting tales of police corruption, Antoine Fuqua's 'Training Day' stars Denzel Washington as Detective Sergeant Alonzo Harris, a dirty LAPD cop, and Ethan Hawke as Officer Jake Hoyt, whose evaluation is supposed to be done by Harris. As horrified and progressively disillusioned Hoyt looks on, Harris steals, bribes, and commits murders in his efforts to secure the money he requires to placate the Russian mafia, who have been looking for Harris since he killed a member of their crew.
2. Cry of the City (1948)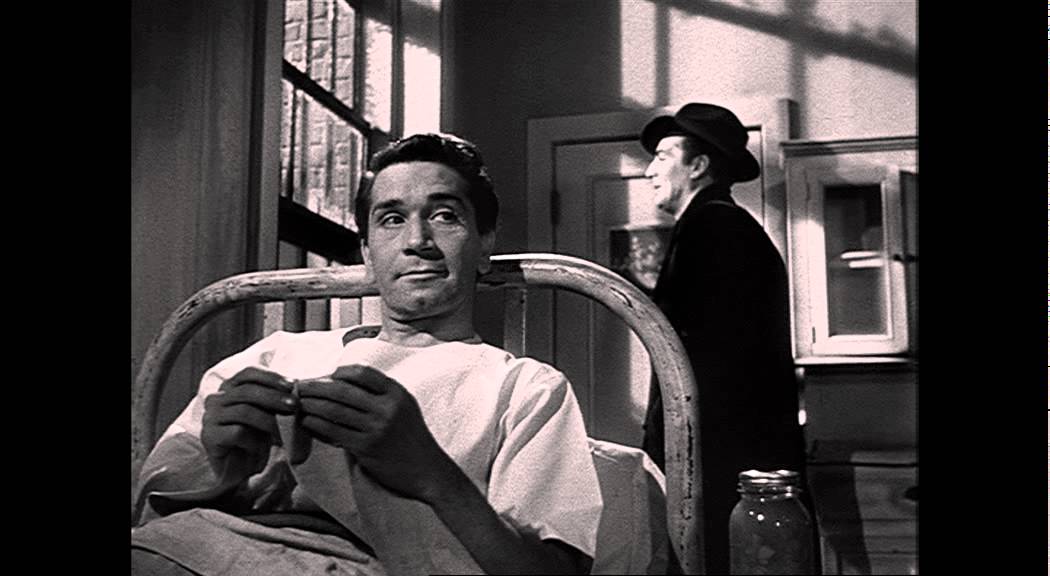 The cinematic adaptation of Henry Edward Helseth's 1947 novel 'The Chair for Martin Rome', Robert Siodmak's 'Cry of the City' has the struggles between two childhood friends as its focal point. Richard Conte plays Martin Rome, a career criminal, while Victor Mature stars as Lt. Candella, the police officer trying to arrest Rome. Like in '21 Bridges', New York City serves as the backdrop in this black-and-white crime action film and is used thoroughly by Siodmak to bring out the dark and gritty aspects of the script and the original novel.
1. Pride and Glory (2008)
'Pride and Glory' follows the Tierneys, a multi-generational police family. The patriarch (Jon Voight) is the Assistant Chief of the NYPD. His sons, Ray (Edward Norton) and Franny (Noah Emmerich), and son-in-law Jimmy Egan (Colin Farrell) are all part of the police department. Following the killings of four officers, the threads of honor and loyalty that held the family together, quickly start to fall apart as the truths about corruption and extra-judicial killings are revealed.
Read More: Best Chadwick Boseman Movies