I hope to this day, no one has ever watched 'Baywatch' while looking out for a solid storyline, crisp characterization, pathbreaking performances or a watertight screenplay. Rather, many would've watched it for the sultriness associated with the franchise or because of the hot babes running around the beach in an ultra-motion, with the camera panning between first and third person views. 'Baywatch', over the years, has become synonymous with its signature oozing glamour and the actresses who oftentimes became extremely famous afterwards – for all kinds of reasons of course. What started as a TV series titled 'Baywatch Down Under' in 1999, primarily featuring David Hasselhoff and Pamela Anderson, followed by its spinoffs and DTV films, to the latest 'Baywatch' feature film that came in 2017 with the cast including Dwayne Johnson, Zac Efron, Priyanka Chopra et al, it still carries forward the so-called "legacy" of the franchise.
Speaking of the premise, the movie starts with the Emerald bay wherein most of the movie is set, involving the famous Lieutenant Mitch Buchanon, who apparently is morally upright and is committed to his work at keeping the beach dwellers safe. Enter his bunch of new apprentices, including a former Olympian Matt Brody, who doesn't believe in abiding by the rules. Mitch has to get along with Brody to contain his arrogance while trying to uncover a drug-smuggling plot involving Victoria Leeds, the businesswoman who owns the Huntley Club. That and all the sultriness plays along, with a few lighter moments and the forever smouldering Dwayne Johnson as Mitch Buchanon, the heartthrob of our times, while Zac Efron as Matt Brody is the heir apparent of Mitch, who has an off-and-on relationship with his unrelenting boss.
Movies like 'Baywatch' might include the flicks involving either of drugs, cops – by-the-book, beat, or rookie, a beachside story, many protagonists (often a couple of misfits who normally disagree with each other), known adversaries, a sub-plot, handsome beach (or pool-side) lifeguards, hot chicks all over and often a happy closure with an open-ended possibility. There are chances that the movies on this list may not have all these elements together, which is why 'Baywatch' happened in the first place. Here's the list of movies similar to 'Baywatch' — some of which might even better the action-comedy in many ways — that are our recommendations. Here goes, with a pinch of salt and a dash of spoilers! You can watch some of these best movies like Baywatch on Netflix, Hulu, or Amazon Prime.
14. Hot Pursuit (2015)
The forever charming Sofia Vergara partnered with her on-screen misfit Reese Witherspoon in this action-comedy, which, although slightly cliched, was well executed in its initial moments, thanks to Vergara's MTI accent. Though the movie couldn't rake much in terms of critical acclaim or box-office collections, it certainly gained in terms of its popularity as one of the movies of its kind. As far as its similarity with 'Baywatch' is concerned, we get to see drug cartels, mafia and a morally upright yet amateur cop trying to save her job by protecting a Latino while driving her to Dallas to testify against a cartel leader. Their journey filled with a comedy of errors and the performances are worthwhile, while you can ignore all the minute inconsistencies with the premise.
13. The Lifeguard (2013)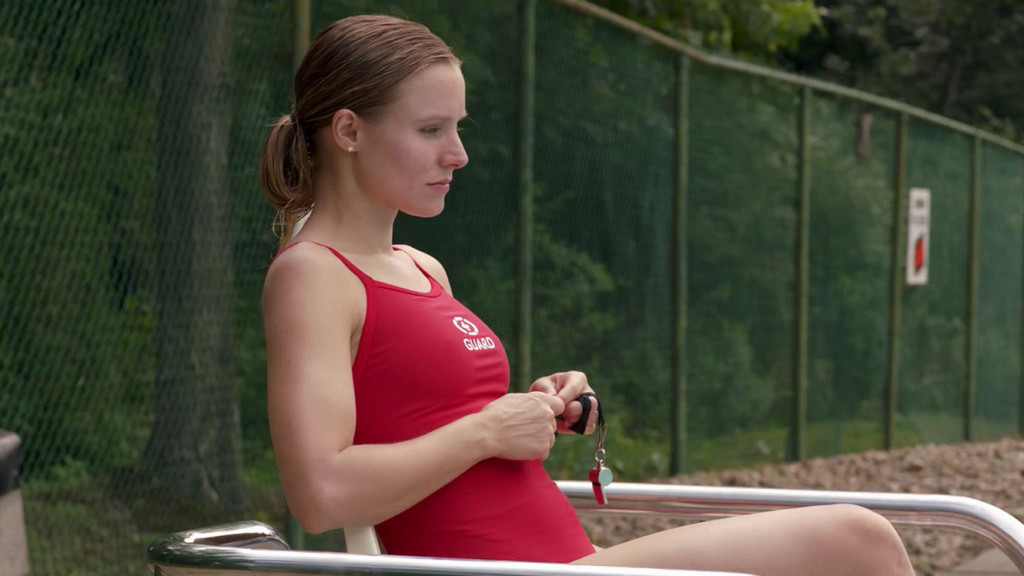 Perhaps you will not see a hotter avatar of Kristen Bell than in 'The Lifeguard' wherein she plays Leigh, the lifeguard at a community pool, who falls for a much younger person than her – Jason, who also happens to be the son of the maintenance man. The usual affair follows, but eventually, they separate, only with good memories for each other. Though the premise lacks direction and there are many things that go unexplained, 'The Lifeguard' is strictly for Bell's fans who want to see her saving a few lives while engaging in a few steamy encounters. The similarities with 'Baywatch' are more than obvious.
12. Staten Island Summer (2015)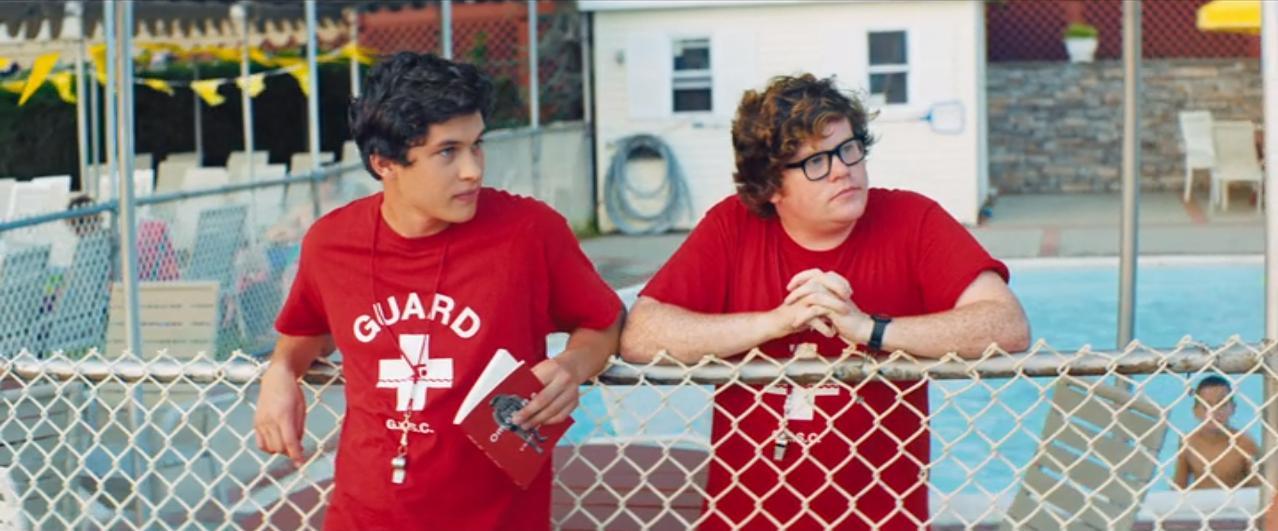 Not a mindblowing movie to start with, 'Staten Island Summer' is up on the list only because of its similarities with 'Baywatch', if nothing else. Plotwise, there isn't much to elaborate other than the group of four friends (or rather, mostly two of 'em) who are working as lifeguards at a club and who often don't want to get in the way of their manager Chuck Casino. Also, enter Krystal, the apparent hottest babe and "Queen of the Staten Island". Cut to the party in the end that's the only worthwhile thing in the movie, when the protagonists Danny and Frank figure out the true meaning of their lives. And so do the people around them. And the viewers as well.
11. Rough Night (2017)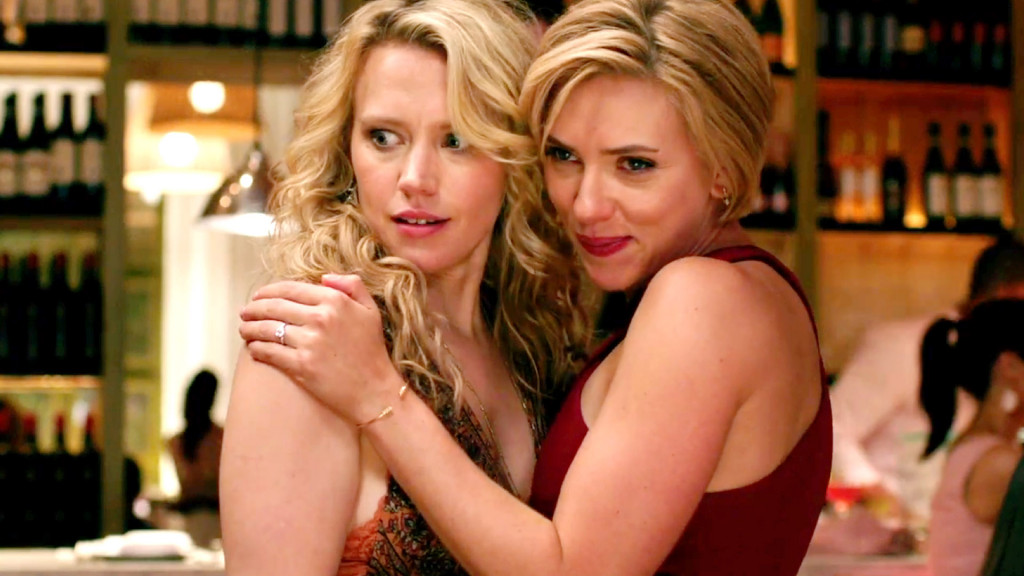 A movie for those who miss the protagonists being ladies, here's the one for you. Although 'Rough Night' has often been termed the weakest of movies enacted by the likes of Scarlett Johansson, Zoe Kravitz among others, it still sticks its neck out in terms of matching up with the expectations featuring bachelorette parties, male strippers, drugs and party hogs. The story comprises a bunch of friends hanging around in a reunion when they have a dead male stripper and things turning awry. Turns out, they didn't kill the actual stripper but a criminal instead and that too accidentally. Needless to say, we all can guess what could happen in the end. Although the comedy is often all over the place and there's no coherence more or less, the affable cast and the concise plot does stand out. And so does Scarlett Johansson.
10. The Do-Over (2016)
A seemingly impractical story which seems more fiction than anything else, 'The Do-Over' has Adam Sandler and David Spade as its two bickering protagonists who try to evade the world and worldly problems in a novel manner, though not without troubles. In what seems like a classic "do-over" of their lives Max, a plotter who fakes himself as an FBI agent initially blows up a rented yacht after partying with his high-school friend Charlie to fake their deaths so that they can assume different identities and start over. All doesn't go as planned after they take the identities of Butch and Ronald respectively, as a mafia is after them for their namesakes' (who are dead now) involvement in an anti-cancer drug which could potentially wipe out the existing expensive methods of treatment. 'The Do-Over' makes a lot of sense, but in parts.
Read More: Movies Like Titanic
9. Dirty Grandpa (2016)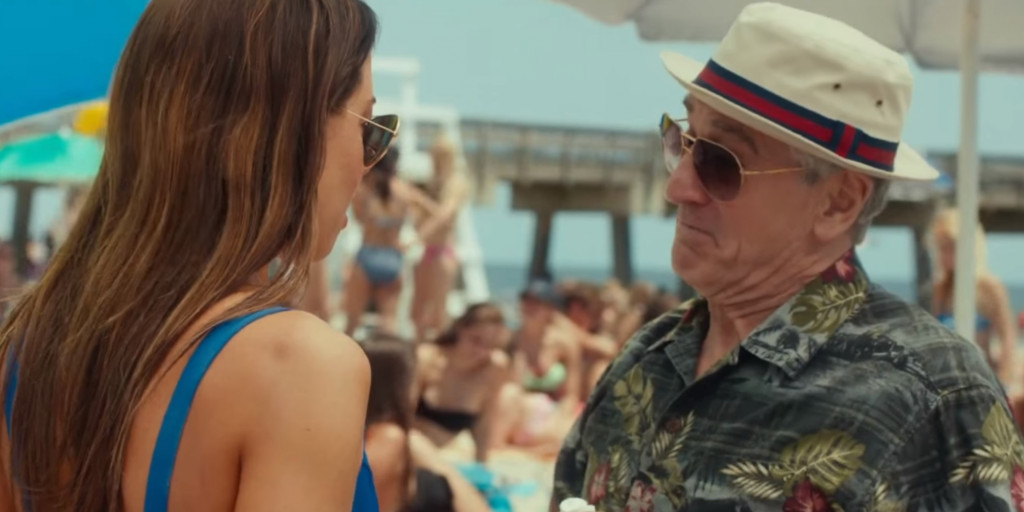 The only dirtiness you can think of in this context, 'Dirty Grandpa' features Robert De Niro and Zac Efron in leading roles, and surprisingly Zac Efron does a mindblowing job in ticking them funny bones. Jason is at the funeral of his grandma when "grandpa" Dick catches hold of him and seeks a bailout to Florida. Jason, who's a lawyer and about to get married, reluctantly agrees and there starts a crazy trip of a lifetime for both of 'em. While Jason gets attracted to Shadia, one of his old friends, "grandpa" Dick instantly falls for Lenore, Shadia's sultry bestie. As Dick constantly lusts for Lenore under the behest of sympathy of losing his wife, Jason is stuck between a control freak would-be-wife and Shadia, an extremely attractive likeable partner. Dick later reveals that he never wanted Jason to get married under coercion and hence devised the whole plot while having fun all the time. Though we've seen similar flicks before, 'Dirty Grandpa' is definitely a breath of fresh air. De Niro and Efron make a great pair.
Read More: Movies Like The Girl Next Door
8. Mike and Dave Need Wedding Dates (2016)
Yet another Zac Efron's appearance in a movie with a comic demeanour, this time alongside Adam DeVine, 'Mike and Dave Need Wedding Dates' has a title that says it all. Loosely based on a true story which later was penned into a novel by two brothers, the movie revolves around the lives of Dave and Mike, who are supposed to bring dates to their sister's wedding to make it a smooth affair. They eventually put up an advert on Craigslist seeking dates for themselves. Meanwhile, Alice and Tatiana, roommates and party hogs discover the ad and follow suit, trying all the tricks of the trade to hook up with these boys. Although the humour becomes a little wry at later points in the movie, the performances are overwhelming and the premise sticks till the end. Watch it if you're a lover of slapstick comedy, dirty dialogues and some steamy scenes.
Read More: Movies Like The Big Short
7. Chips (2017)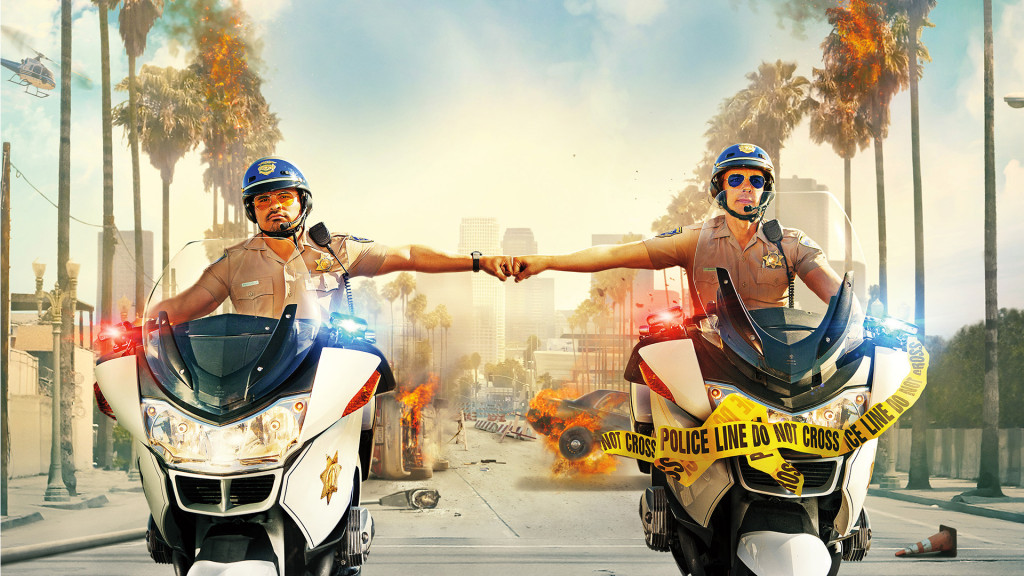 Honestly, I've no idea why the movie is named "Chips" (might be for the California Highway Patrol, if nothing else) with a tagline to it – "Chip happens". A rookie California Highway Patrol officer John Baker is taken for a ride when he teams up with another "apparent" newbie officer Ponch, while they are on their routine heist-hunting activities. Turns out that Ponch is, in reality, an FBI undercover agent who's on a larger mission which is why he infiltrated CHP in the first place. Some genuine laugh moments, combined with Michael Pena's improv comedy is worthwhile. 'Chips' is the same old premise with a newer, better taste, but not enough for you to get chipped away by the conclusion.
Read More: Movies Like The Proposal
6. Vacation (2015)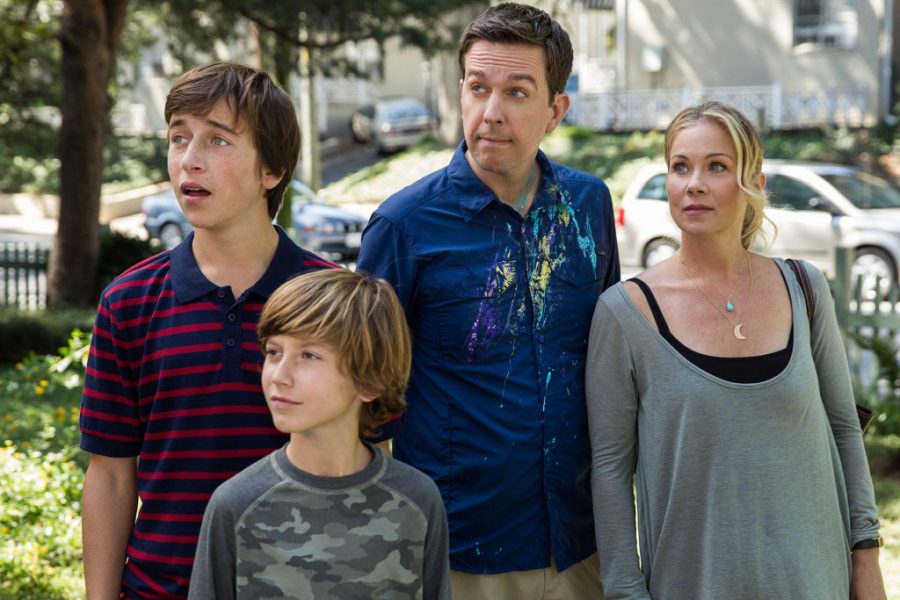 Apparently, there's a "Vacation" film series (also goes by the name of "National Lampoon's Vacation") which I did not know about before watching the 'Vacation' movie. Also, seemingly 'Vacation' has more similarities to 'We Are the Millers' than 'Baywatch', but the style of comedy and the elements of twists and turns are very much like 'Baywatch'. without much avail. The story begins with a frequently pestered and lost Rusty Griswold, who, like his name, has been rusty with his relationships with his wife and two sons. Alas. for their annual vacation trip, they decide to go for a cross-country drive in a worn-down wagon, only to get beaten up, lost, burgled, conned, and almost killed on their way. The humour essentially lies in the trip turning from an effort to disaster and Ed Helms does a great job in pulling off the whole act in his "Hangover-like" demeanour. Chris Hemsworth and Leslie Mann have something to do with the movie, why don't you go figure?
Read More: Movies Like The Den
5. Central Intelligence (2016)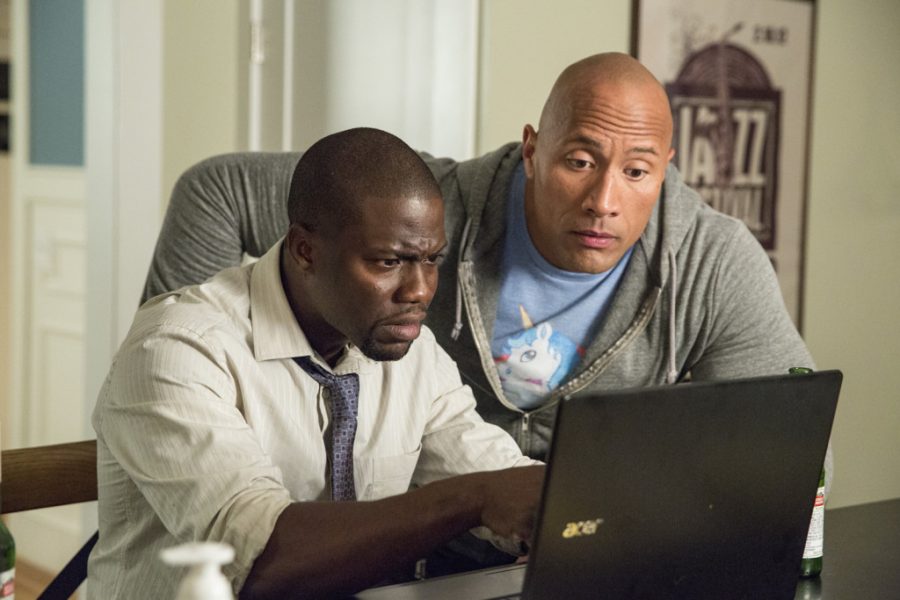 We (or at least most of us) all have seen this duo of Kevin Hart and Dwayne Johnson across many platforms. 'Central Intelligence' revolves around a rookie accountant and a badass and their adventures together. It's similarity to 'Baywatch' lies in its genre and the slapstick comedy again, but this time the rookie seemingly takes the charge. Calvin works at an accounting firm and has a troubled marriage and he meets up with his childhood acquaintance Bob Stone who later turns out to be a rogue CIA agent. Apparently, Stone had gone rogue and out of his league to trace and find a criminal called Black Badger who's trying to deal in some classified nuke codes and Stone needs to take Calvin's help to work it out. The story progresses with the usual hit-and-miss comedy and a lot of hides and seeks. 'Central Intelligence' is a comedy worthy of a lazy afternoon, given the superb performances and well-written dialogues.
Read More: Movies Like The Reader
4. Neighbors 2: Sorority Rising (2016)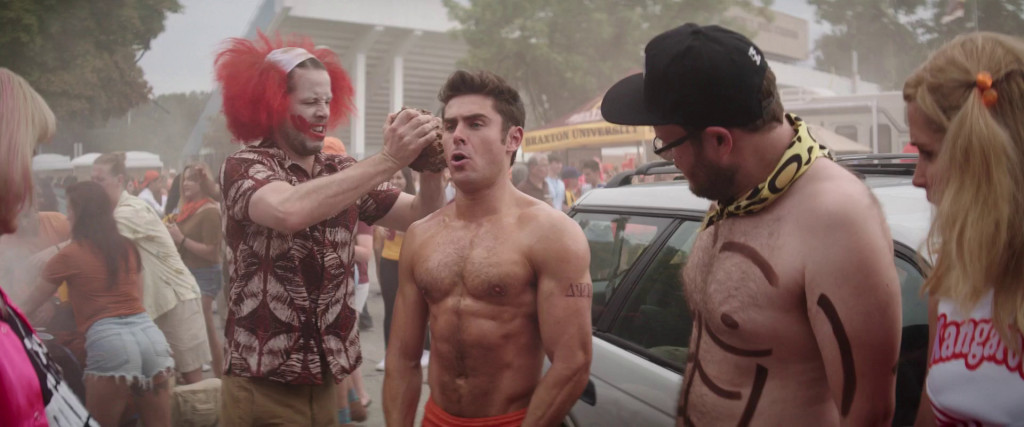 The movie that was not awaited but yet here we are, 'Neighbours 2' had most of its elements "derived" from its predecessor, yet it ended up being funnier and made more sense. With an ensemble cast having the likes of Seth Rogen, Zac Efron, Chloe Grace Moretz, Dave Franco et al to name a few, the expectations were high with this one. The story begins with a couple Mac and Kelly who is trying to put up their house for sale and they will have potential buyers for a few days to come. Enter Shelby, who has set up a new sorority with her girl-bunch next to Mac's house and spells trouble to the potential buyers. Mac decides to take help from his former enemy Teddy to suppress the so-called "uprising" in their neighbourhood. With a lot of steamy moments, partly objectifying content and some lighter parts make 'Neighbors 2' worthwhile if you're or have been a fan of the franchise.
Read More: Movies Like The Other Woman
3. We're the Millers (2013)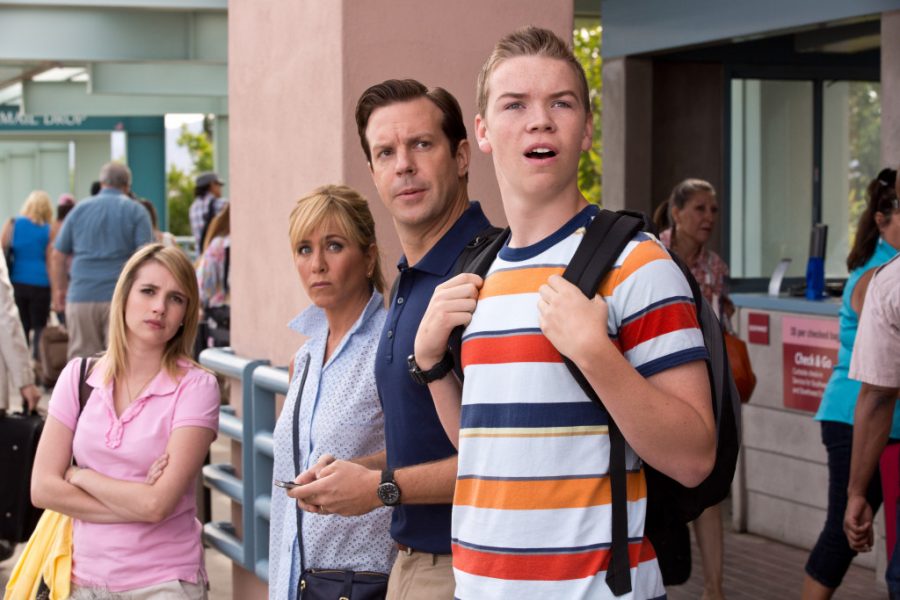 Perhaps the best moment of the movie is when David, a small-time drug dealer decides to go big and become a smuggler by reading the differences between a dealer and smuggler off the internet. The premise is set around David, who, after losing his stash in a brawl owes to his boss who cuts him a deal to smuggle a stash of marijuana from Mexico. David then cooks up a plan by "hiring" a family for himself – a teenage girl Casey, a neighbour boy Kenny and a stripper who has recently quit, Rose. Together, they call themselves "The Millers" and David's plan of smuggling the stash in an RV from across the border meets many troubles on the way. The waves of laughter are genuine and the pun is never heard of before. 'We're the Millers' is one heck of a comedy, with a dash of action and a puff of romance.
Read More: Movies Like The Road
2. 21 Jump Street (2012)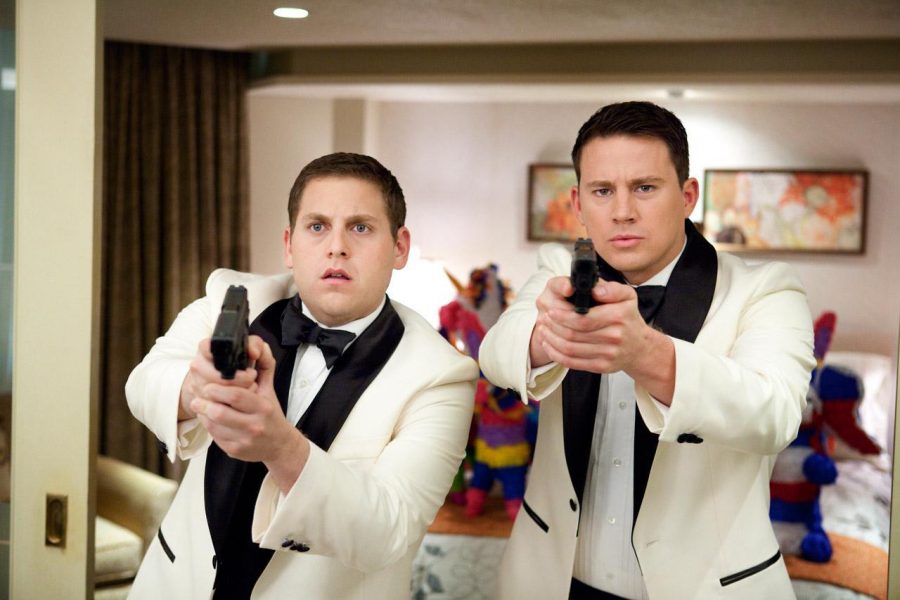 Believe it or not, on this entire list, the pairing up of Channing Tatum and Jonah Hill is like none other. Two cops, Schmidt and Jenko who have had their own inglorious pasts are reassigned on an undercover mission after assuming new identities of Doug and Brad respectively. While Schmidt has been portrayed as a witty and brainy cop, Jenko is a handsome hunk yet dim-witted at times. Their new mission is to infiltrate a school to find out about the spread of a drug called HFS. As it turns out, they become the victims of the drug themselves, with infights and rekindling high school romances but they nab the culprits towards the end. Barely. '21 Jump Street' is a genuine comedy with ample punchlines to keep you laughing.
Read More: Movies Like The Dictator
1. The Hangover (2009)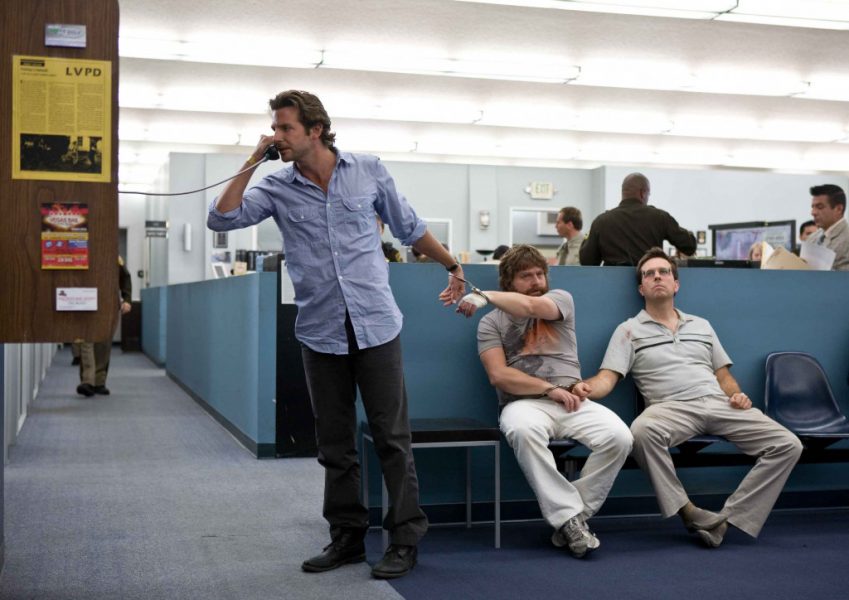 And now to the epic of the movies that involved partying and then forgetting a lot of things, including one's own wedding, 'The Hangover' has more than once made us laugh uncontrollably and has been a pioneer of the movies of its kind, including its sequels. The best part of the movie is its unpredictability given its very familiar plot – friends, partying, Vegas, chicks, drugs, alcohol and repeat. Four friends – Doug, Alan, Stu, and Phil are on a trip to Las Vegas for Doug's bachelor party and they consume a drug along with alcohol which renders their memories erased for the most of the movie while Doug, the groom has gone missing. Alan, Stu and Phil must make heavens fall to recollect their memories and find Doug who is about to be hitched in a few hours. 'The Hangover' is like a joyous ride we'd hope never to end.
Read More: Movies Like The Hangover