What happens when toys turn to murderous psychopaths? Filmmaker Tom Holland took one's best memories of playing with toys and turned it into a pure nightmare with his slasher horror film 'Child's Play', which released in 1988. The first instalment of the 'Child's Play' franchise, the film follows the story of a single mother who gifts her son a beloved and famous doll for his birthday. However, to her utter horror, she slowly starts realizing that the doll is possessed by the soul of a brutal serial killer.
The film stars Catherine Hicks as Karen Barclay and Alex Vincent as her six-year-old son Andy Barclay. Brad Dourif voices the character of Chucky and Chris Sarandon is cast as Detective Mike Norris, who is the serial killer's nemesis and the hero of Andy. Though the film received some criticism and was ridiculed for its outlandish kills, 'Child's Play' garnered positive reviews for the performances, the direction and the overall tonality. In addition, it went on to win four Saturn Award nominations, with Hicks winning the "Best Actress" award. It has also become a cult classic in the genre of slasher horror. A commercial success, it grossed $44.2 million against a budget of $9 million, and thus spawned six sequels and a remake, which is scheduled to release in 2019.
For this article, I have taken into account films that have similar narrative structure and stylistical elements as this flick. Here is the list of best movies similar to 'Child's Play' that are our recommendations. You can watch several of these movies like 'Child's Play' on Netflix, Hulu or Amazon Prime.
9. Orphan (2009)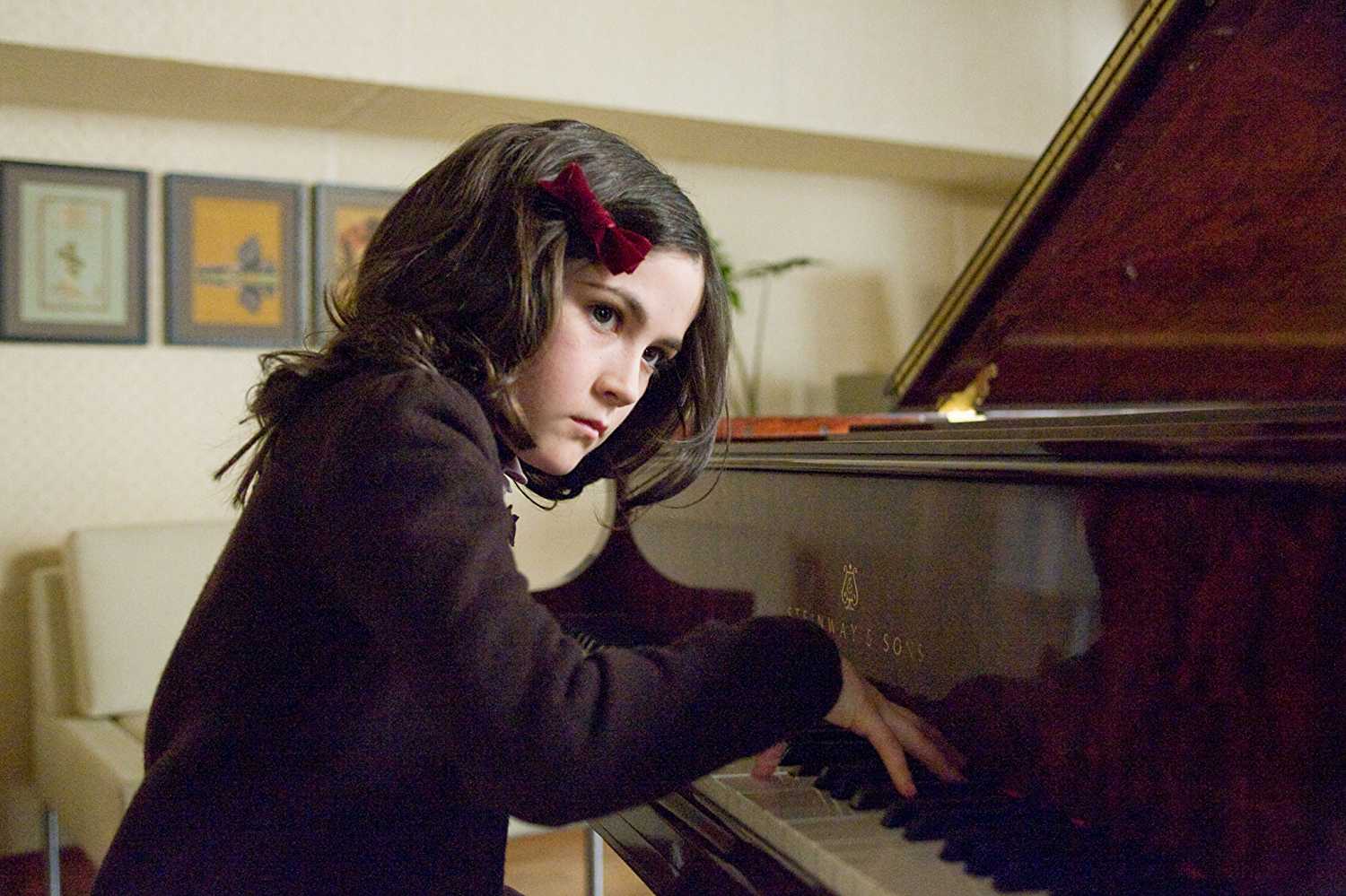 A psychological horror film, 'Orphan' is the story of a couple who, after losing their baby, adopt a 9-year-old girl. While the relation is initially beautiful, the couple starts realizing that the girl is not as innocent as she seems to be. Directed by Jaume Collet-Serra and written by David Leslie Johnson, the film is led by the brilliant performance of Isabelle Fuhrman, who essays the role of the malevolent girl. The flick received moderately positive reviews at the time of its release, but was a huge commercial success, grossing $78.8 million against a budget of $20 million.
8. Insidious (2010)
Directed by James Wan and written by Leigh Whannell, 'Insidious' is a supernatural horror film which centres around a family that finds itself involved with an evil spirit which takes charge of one the children in their realm called The Further. The film, alongside 'The Conjuring' (2013), was a part of a new wave of atmospheric horror films. While the movie's third act is quite messed up, it is definitely an engaging watch with a couple of tense and scary moments to boast off. 'Insidious' was a huge commercial success, grossing $97 million against a budget of $1.5 million.
7. Sinister (2012)
A supernatural horror film, 'Sinister' follows the story of a fictional true-crime writer Ellison Oswalt, essayed by Ethan Hawke, who, in a state of dissuasion, discovers a box that contains home movies that depict ghastly murders. However, what he doesn't know is that it contains supernatural forces that put his family in danger. 'Sinister is quite a good watch. The film is creepily atmospheric which is credited to the nifty direction, the intrinsic writing, the moody cinematography and the performances. Produced on a minor budget of $3 million, 'Sinister' grossed over $87.7 million, and the financial success earned it a sequel titled 'Sinister 2', which was also a commercial success.
6. The Fog (1980)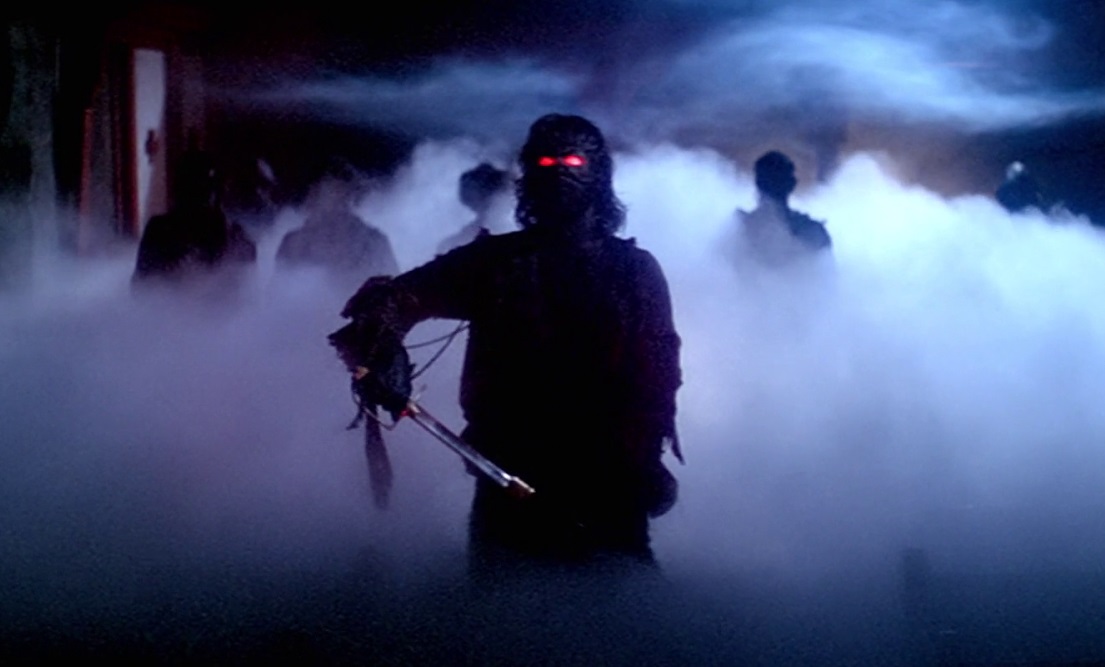 Directed by John Carpenter and written by Debra Hill and Carpenter, 'The Fog' is the story of a strange, glowing fog that swishes over a small coastal town in California. The fog brings with it a set of rancorous ghosts of mariners who were killed in a shipwreck there 100 years before. The film received immensely negative reviews for its bizarre premise. However, since then, 'The Fog' has gone on to develop a cult following.
5. The Mist (2007)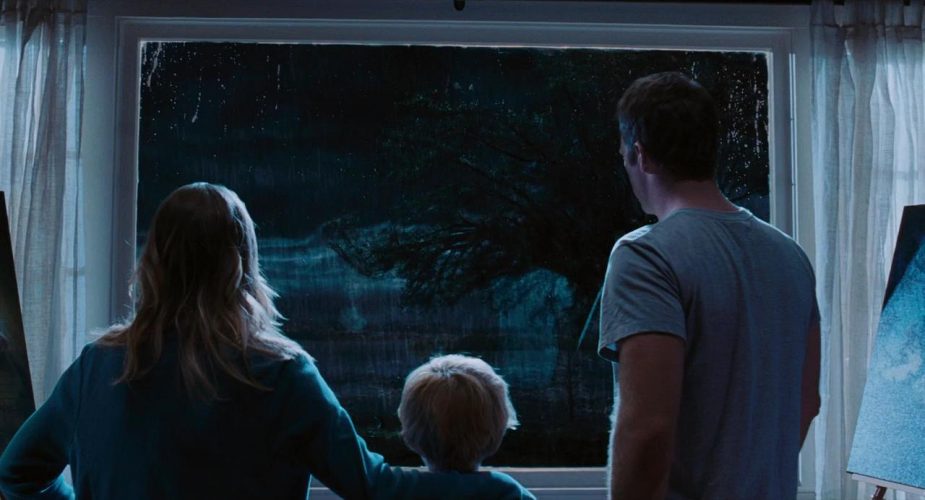 Adapted from Stephen King's horror novel 'The Mist', this science fiction horror film follows the events that take place after a horrendous storm that unleashes a species of bloodthirsty creatures on a small town. Now, several people of the town hide in a supermarket and fight for their lives. Written and directed by Frank Darabont, 'The Mist' explores a variety of themes and allegories. While the film received positive reviews for the atmospherics and the themes, some criticism was directed towards the direction of Darabont. However, over the course of time, it has garnered more praise, with many even rating it as one of the best horror films of the decade.
Read More: Movies Like The Sixth Sense
4. Hellraiser (1987)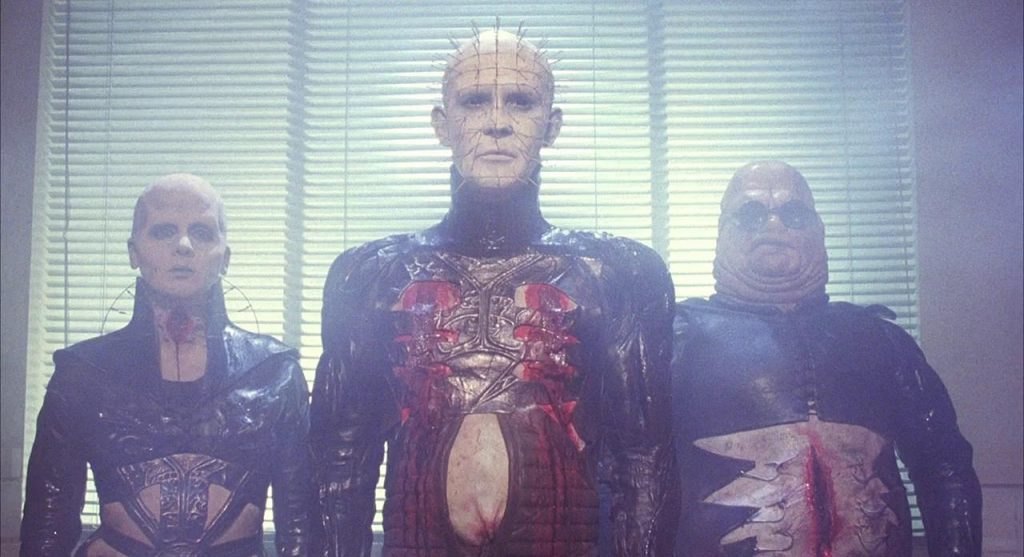 Adapted from Clive Barker's horror novella 'The Hellbound Heart', published in 1986, 'Hellraiser' follows an unfaithful wife who encounters the zombie of her dead lover, who opens the door to an alternate dimension and are pursued by creatures known as Cenobites. Adapted onto the big screen by Barker himself, 'Hellraiser' is a kind of a weird film. The movie, however, upon its release, received positive reviews from critics for the atmosphere crafted by Barker. But there were several critics who immensely criticised several other aspects. Film critic Roger Ebert rated the film one-half of a star out of four, saying, "… as dreary a piece of goods as has masqueraded as horror in many a long, cold night. This is one of those movies you sit through with mounting dread, as the fear grows inside of you that it will indeed turn out to be feature length. This is a movie without wit, style or reason, and the true horror is that actors were made to portray, and technicians to realize, its bankruptcy of imagination."
Read More: Movies Like The Curse of La Llorona
3. They Live (1988)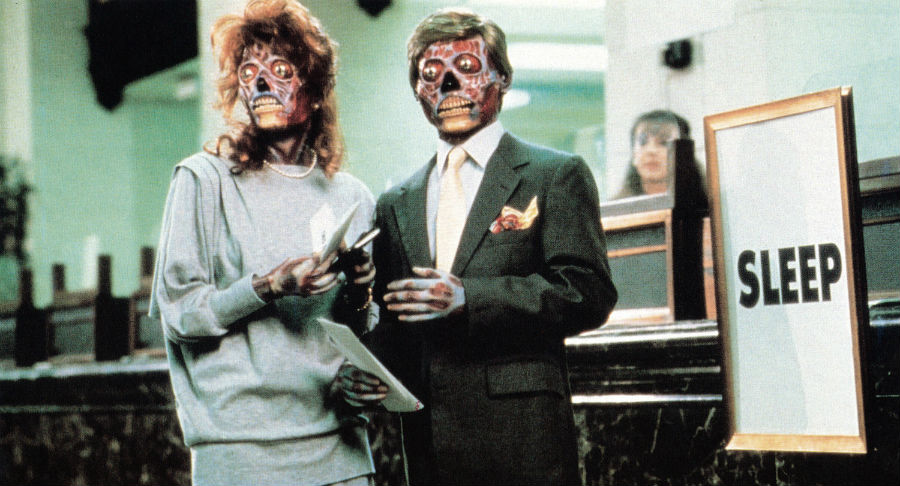 Written and directed by John Carpenter, 'They Live' is a science fiction action thriller which follows Roddy Piper as an unnamed drifter, as he discovers that the ruling class are aliens who camouflage their appearance to manipulate people to spend money, breed, and accept the status quo with subliminal messages in mass media. Such a premise could have only been directed by Carpenter. Much of the narrative of the film stems from pop cultural references which help the director to create the inherent socio-political commentary. The film, upon its release, received negative reviews for its poor filmmaking and screenplay. However, over the years, like most directorial ventures of Carpenter, 'They Live' has gone on to attain a cult following. The movie was also scheduled to be remade by Matt Reeves, but since 2010, it has been in developmental hell.
Read More: Movies Like Donnie Darko
2. Black Sunday (1960)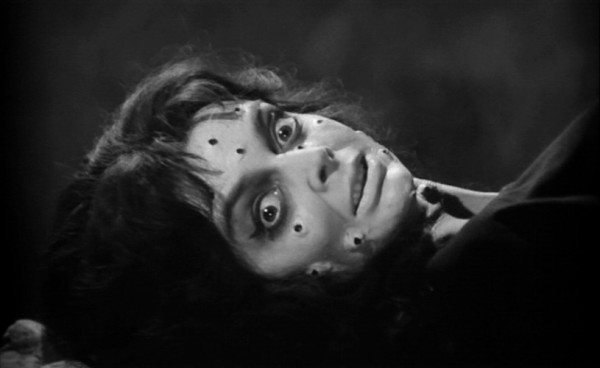 A gothic horror film, 'Black Sunday', or 'La maschera del demonio', centres around the malevolent deeds of a witch and her monstrous servant as they return from the grave and begin a bloody campaign to possess the body of a young woman who is witch's beautiful look-alike descendant. However, their efforts are challenged by the girl's brother and a doctor who look to spoil their deeds. Directed by Mario Bava and co-written by Ennio De Concini and Mario Serandrei, 'Black Sunday' is built on horrifying moments that could scare any soul. Though the film was initially buried in censorship, it went to break all odds to become a critical as well as a commercial success.
Read More: Movies Like Saw
1. Videodrome (1983)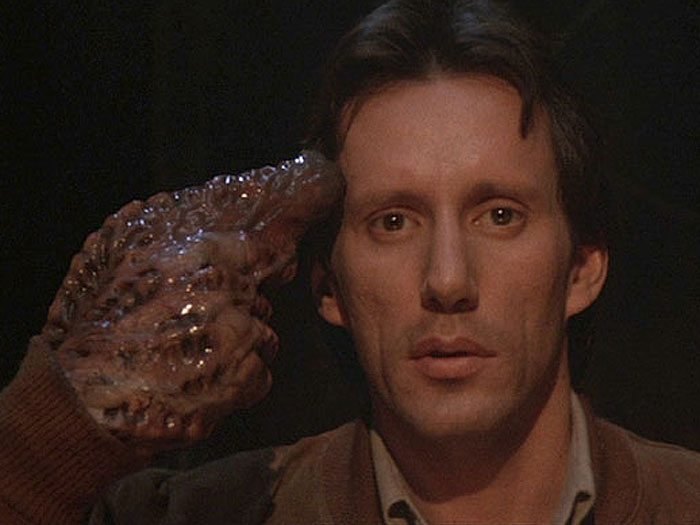 Categorised under the genre of techno-surrealism, 'Videodrome' follows the life of Max Renn, an immoral cable-TV programmer, who upon acquiring a different kind of show for his station loses touch with reality in a series of increasingly bizarre and violent organic hallucinations as he begins to see his life and the future of media spin out of control in a reality which is terrifying.
The narrative of the film stems from the idea of media and television taking over the world. Though 'Videodrome' is essentially categorised as science fiction, it contains elements of horror. Written and directed by David Cronenberg, the film received positive reviews and is widely regarded as a classic. It has been named as the "89th most essential film in history" by the Toronto International Film Festival. It shared the spot for "Best Science-Fiction Film" at the Brussels International Festival of Fantasy Film with 'Bloodbath at the House of Death' (1984), while David Cronenberg won the "Best Achievement in Direction" at the Genie Awards.
Read More: Movies Like Annihilation