'Flora and Son' is a musical comedy-drama helmed by writer-director John Carney, featuring original compositions by Carney and Gary Clark. The film boasts a talented ensemble cast including Eve Hewson, Jack Reynor, Orén Kinlan, and Joseph Gordon-Levitt. The storyline revolves around Flora, a single mother navigating life in Dublin, and her turbulent relationship with her estranged son Max, a wayward teenage thief. When prompted by local law enforcement to find a constructive outlet for Max's energy, Flora stumbles upon an old discarded guitar. With the assistance of an online guitar instructor based in Los Angeles, she embarks on a journey discovering that sometimes, what appears as trash to one person can serve as a lifeline to another.
'Flora and Son' weaves a heartwarming tale of redemption, showcasing the transformative power of music and the unexpected bonds that form amidst life's detours. Through catchy melodies and heartfelt performances, this film explores the remarkable ability of second chances to rekindle hope and mend fractured relationships.
Get ready to groove to the rhythm of life and explore the magic of family, music, and second chances with these films, as delightful as 'Flora and Son.' You can watch most of these movies like 'Flora and Son' on Netflix, Hulu, or Amazon Prime.
8. Hearts Beat Loud (2018)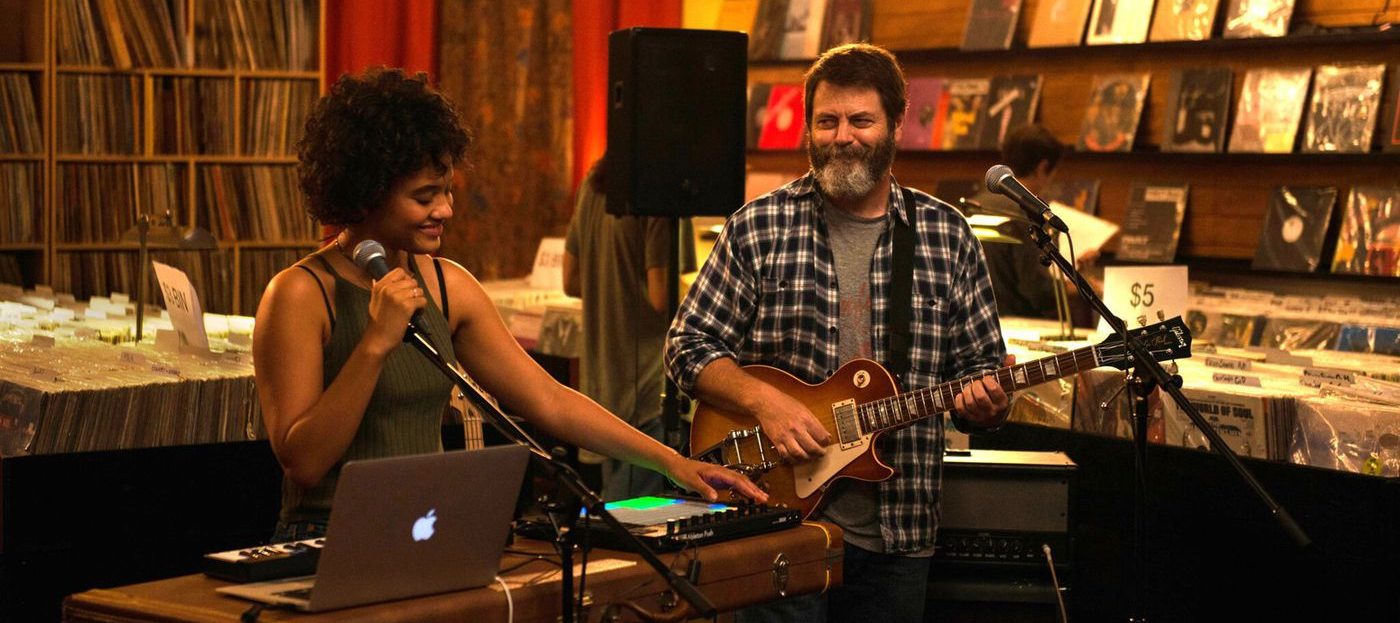 Much like the heartwarming journey in 'Flora and Son,' 'Hearts Beat Loud' is a delightful comedy-drama that strikes a harmonious chord. Directed by Brett Haley, it tells the tale of a Brooklyn record store owner, portrayed by Nick Offerman, who, akin to Flora's musical awakening, encourages his daughter (Kiersey Clemons) to embark on a musical adventure after a viral song sparks their creative synergy. With an ensemble cast featuring Ted Danson, Sasha Lane, Blythe Danner, and Toni Collette, this film celebrates the transformative power of music and the bonds it forges within families, making it a must-watch for music enthusiasts and fans of 'Flora and Son.'
7. Wild Rose (2018)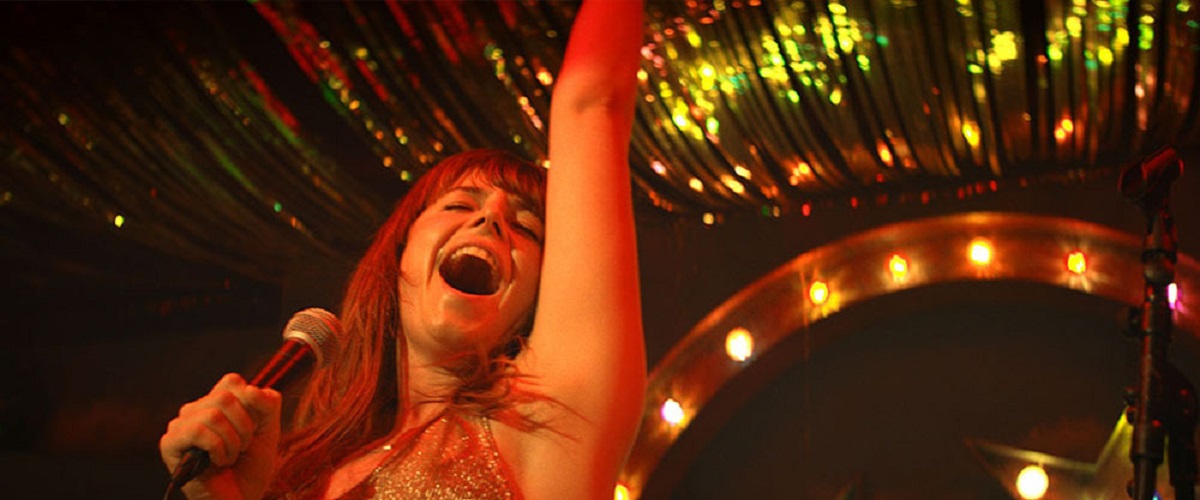 In the British musical drama film 'Wild Rose,' Jessie Buckley delivers a standout performance that is nothing short of mesmerizing. Directed by Tom Harper and featuring a talented ensemble cast including Julie Walters, Sophie Okonedo, Jamie Sives, and Craig Parkinson, the film takes audiences on a soul-stirring journey through the aspirations and dreams of a young Scottish woman with a powerful voice. 'Wild Rose' follows Rose-Lynn Harlan (Jessie Buckley), a fiery and talented young Scottish woman with dreams of becoming a country music star. After being released from prison, she struggles to balance her responsibilities as a mother and her relentless pursuit of fame. Her journey echoes the themes of redemption, second chances, and the transformative power of music, much like the story of Flora and Max in 'Flora and Son,' both films showcasing the indomitable spirit of individuals chasing their dreams through the magic of music.
6. Inside Llewyn Davis (2013)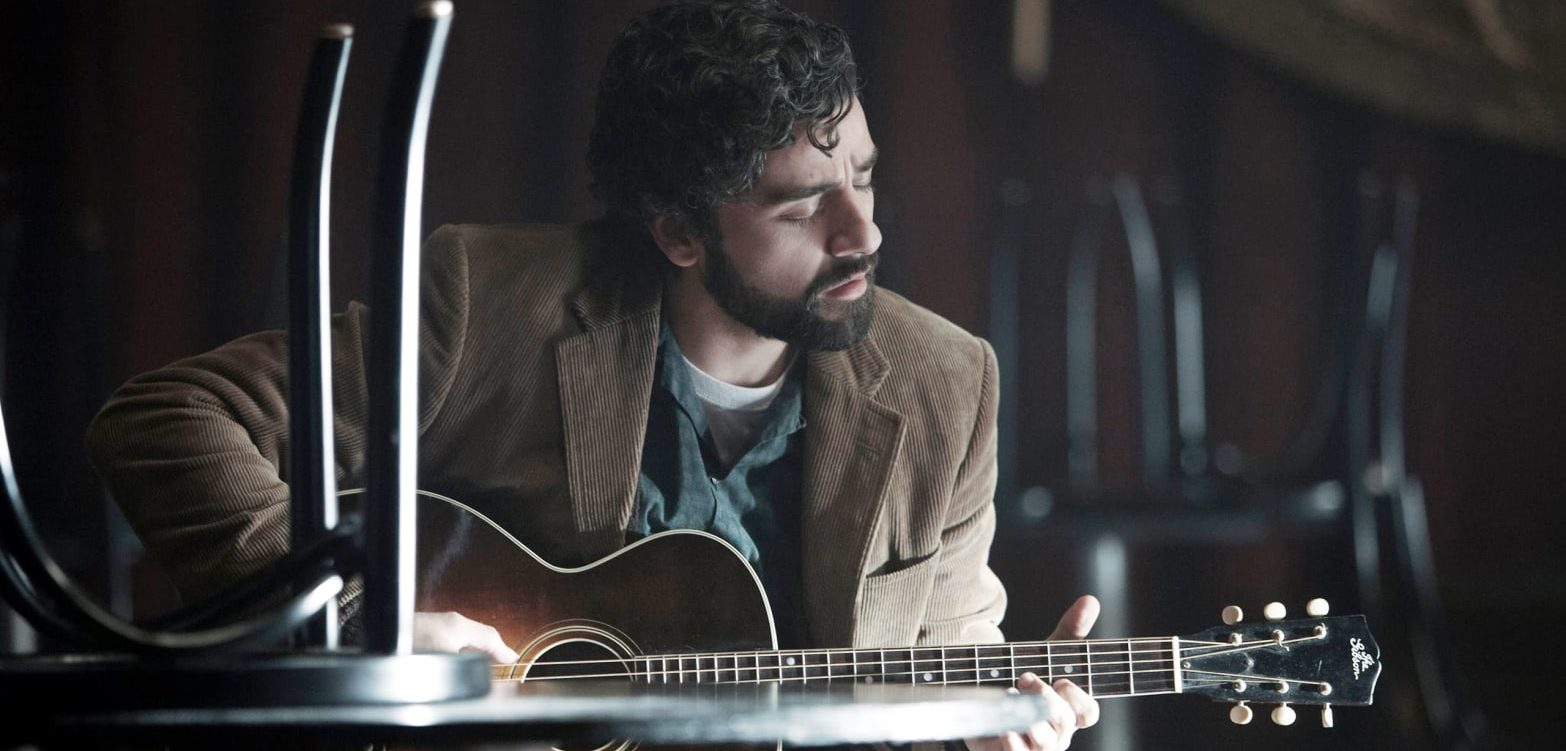 'Inside Llewyn Davis,' a period black comedy-drama by Joel and Ethan Coen, immerses viewers in the tumultuous world of 1961. Oscar Isaac shines in his breakthrough role as Llewyn Davis, a folk singer wrestling with the precarious balance of chasing musical stardom while holding his life together. Through a week in his life, the film offers a bittersweet glimpse into the trials and tribulations of artistic ambition, mirroring the struggles and aspirations seen in 'Flora and Son.' Both films capture the essence of individuals navigating the challenging terrain of pursuing their passions amidst life's complexities.
5. The Commitments (1991)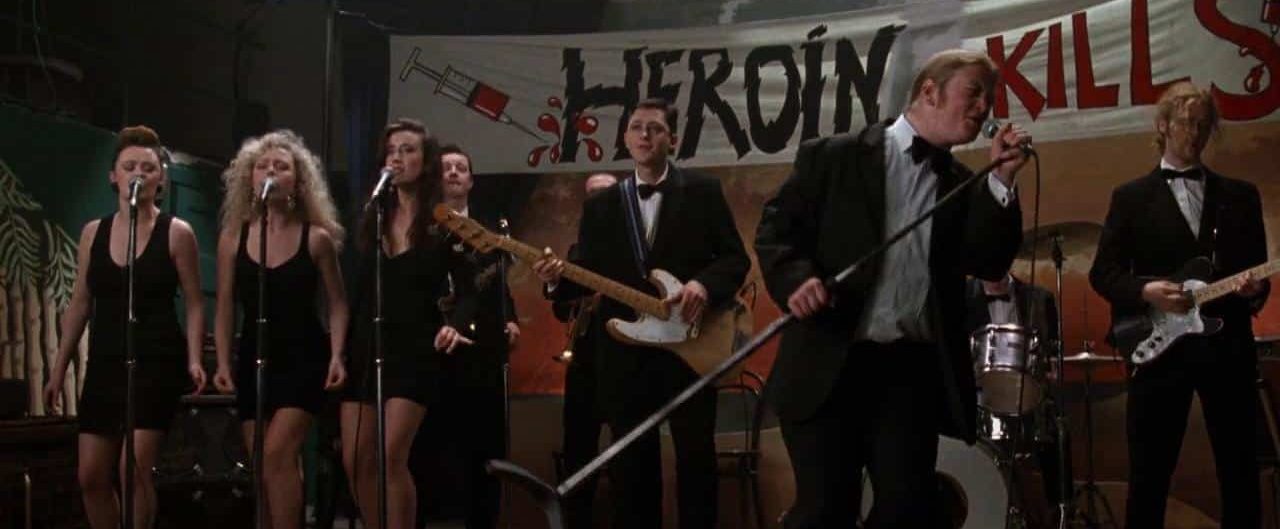 'The Commitments' is an Irish musical comedy-drama film adapted from Roddy Doyle's 1987 novel, directed by Alan Parker, with a screenplay by Doyle, Dick Clement, and Ian La Frenais. Set against the backdrop of Northside Dublin, the story centers on Jimmy Rabbitte, a fervent music enthusiast who corrals a motley crew of working-class youngsters to establish a soul band christened "The Commitments." This film serves as the inaugural installment of The Barrytown Trilogy, which also includes 'The Snapper' (1993) and 'The Van' (1996). The main cast of the movie includes Robert Arkins, Angeline Ball, Maria Doyle Kennedy, Bronagh Gallagher, Félim Gormley, Glen Hansard, Colm Meaney, Johnny Murphy, Andrew Strong, and Michael Aherne. In 'The Commitments,' Jimmy Rabbitte, akin to Flora in 'Flora and Son,' embarks on a musical journey, but instead of reconciling with family, he gathers a group of spirited, working-class youths to form a soul band in Dublin. The film beautifully captures their collective struggles, dreams, and the magnetic power of music that unites them. Just as 'Flora and Son' explores the profound impact of second chances, 'The Commitments' showcases the exhilarating journey of ordinary individuals finding extraordinary purpose through their shared love for music.
4. Begin Again (2013)
'Begin Again,' helmed by director John Carney, is a captivating musical comedy-drama that, like 'Flora and Son,' weaves the magic of music into its narrative tapestry. Keira Knightley shines as a talented singer-songwriter discovered by a down-on-his-luck record label executive, portrayed by Mark Ruffalo. Together, they embark on a unique journey of musical creation, recording their album in the bustling, picturesque streets of New York City. The film beautifully captures the transformative power of music and the serendipitous connections that can emerge in the most unexpected places, making it a soulful companion to the heartwarming tale of 'Flora and Son.'
3. August Rush (2007)
In a storyline that resonates with the themes of discovery and the profound influence of music seen in 'Flora and Son,' 'August Rush' is a musical drama directed by Kirsten Sheridan. The film follows a gifted 10-year-old musical prodigy living in an orphanage who embarks on a transformative journey to New York City. Along the way, he unravels the mystery of his identity and talents, while his mother searches for him and his father searches for her. The film's crescendo lies in the convergence of diverse sounds and rhythms that culminate in a magnificent instrumental composition, aptly named 'August's Rhapsody,' echoing the musical magic found in 'Flora and Son' that binds characters on their life-changing quests.
2. Beyond the Lights (2014)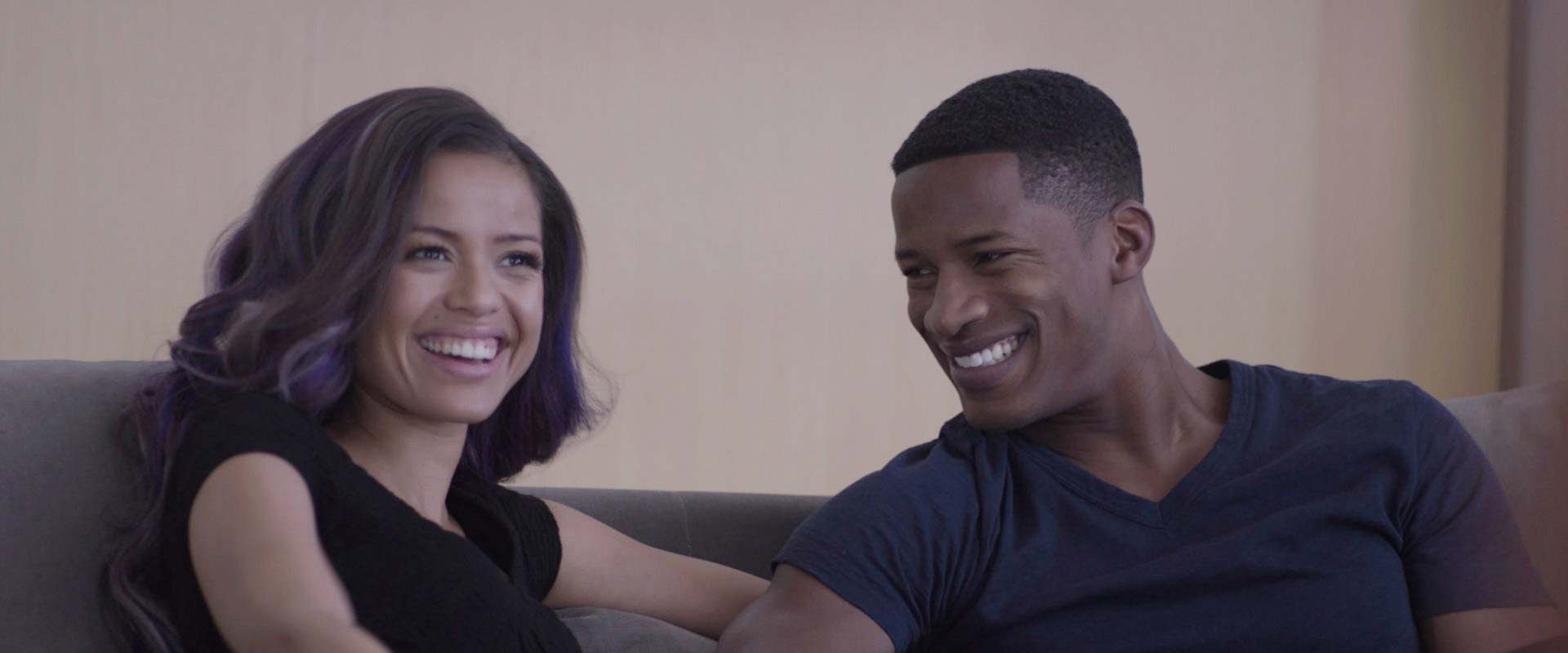 Gina Prince-Bythewood's directorial finesse shines in 'Beyond the Lights,' a captivating romantic drama with an impressive ensemble cast including Gugu Mbatha-Raw, Nate Parker, Minnie Driver, Machine Gun Kelly, and Danny Glover. The film centers on Noni (Gugu Mbatha-Raw), a burgeoning pop sensation grappling with the demanding spotlight of fame. In the midst of her chaotic career, Noni crosses paths with Kaz (Nate Parker), a police officer with his own dreams. Together, they embark on a transformative journey of self-discovery, love, and authenticity, resonating with the themes of personal growth and music's transformative power seen in 'Flora and Son.' Both films delve into the intricate dance of life as individuals pursue their passions and find refuge and connection through the harmonious language of music.
1. Sing Street (2016)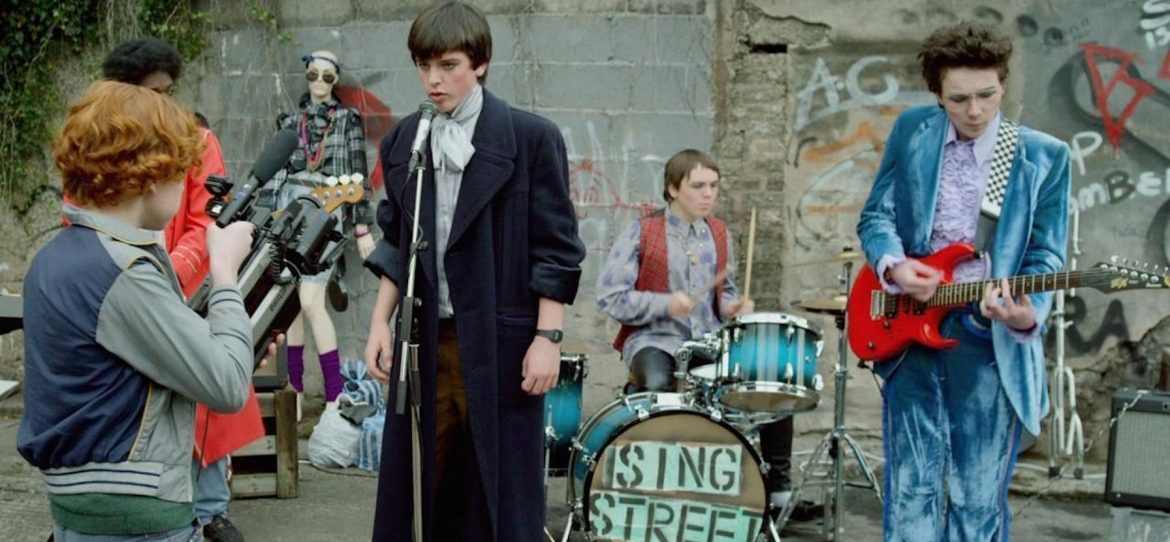 In the nostalgic musical coming-of-age gem, 'Sing Street,' crafted by director John Carney, we're transported to 1980s Ireland. The film centers on a young boy's creative endeavor to start a band, all in the hopes of impressing a girl. With a talented cast that includes Ferdia Walsh-Peelo, Lucy Boynton, Maria Doyle Kennedy, Aidan Gillen, Jack Reynor, and Kelly Thornton, 'Sing Street' beautifully captures the essence of youthful dreams, self-discovery, and the transformative power of music. It's a resonant tale, echoing the heartwarming themes of passion and connection through music that are at the core of 'Flora and Son.' Both films invite us to journey with their characters as they navigate life's complexities while following their artistic aspirations.
Read More: Where Was Flora and Son Filmed?