Directed by Michael Matthews, 'Love and Monsters' is an imaginative post-apocalyptic coming-of-age movie. Following an unfortunate missile explosion, the planet is riddled by minuscule-insects-turned-into-giant creatures – terrifying mutants that obliterate 95% of the population and forces survivors to live in underground bunkers. The movie picks up seven years after the harrowing event that has turned the world upside down.
It follows Joe (Dylan O'Brien), as he embarks on a perilous 80-mile voyage to find his high school sweetheart, Aimee (Jessica Henwick), after they reconnect over the radio. If you are on the lookout for similar content, we've got your back. Here are seven movies that intersperse a dystopian world with romance and light-hearted comedy just like 'Love and Monsters.'
7. A Boy and His Dog (1975)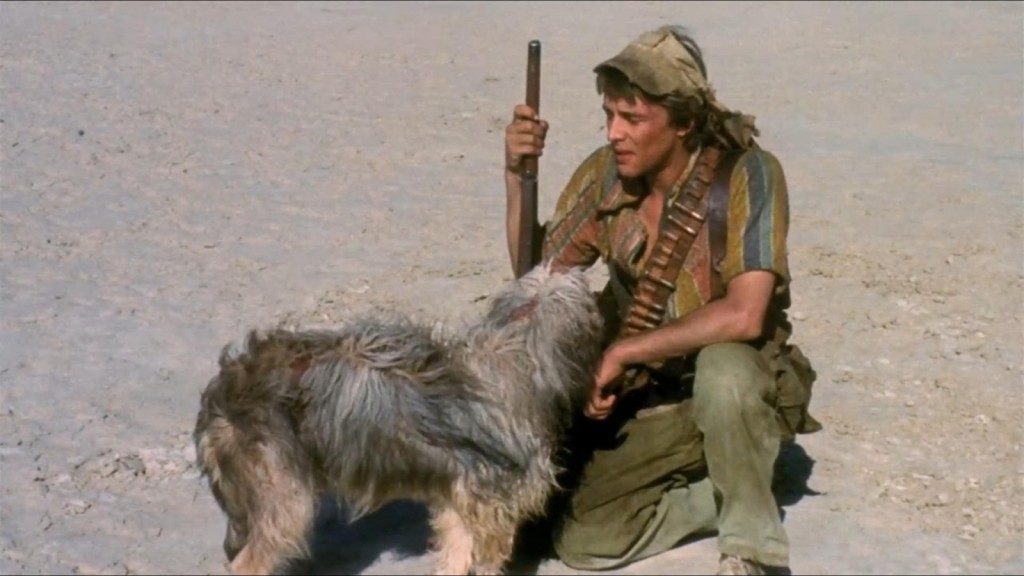 Based on the eponymous novella by Harlan Ellison, 'A Boy and His Dog' centers on Vic, an 18-year-old boy, as he traverses the post-apocalyptic desert along with his telepathic dog named Blood. Set in a futuristic 2024, the two nuclear holocaust survivors wander the wilderness in a bid to stay alive, but while doing so – the unthinkable happens as they get separated. While 'Love and Monsters'' Joel is joined by a dog along the way on his quest to find her love interest, here, the protagonist moves mountains in his pursuit to be reunited with his dog.
6. Warm Bodies (2013)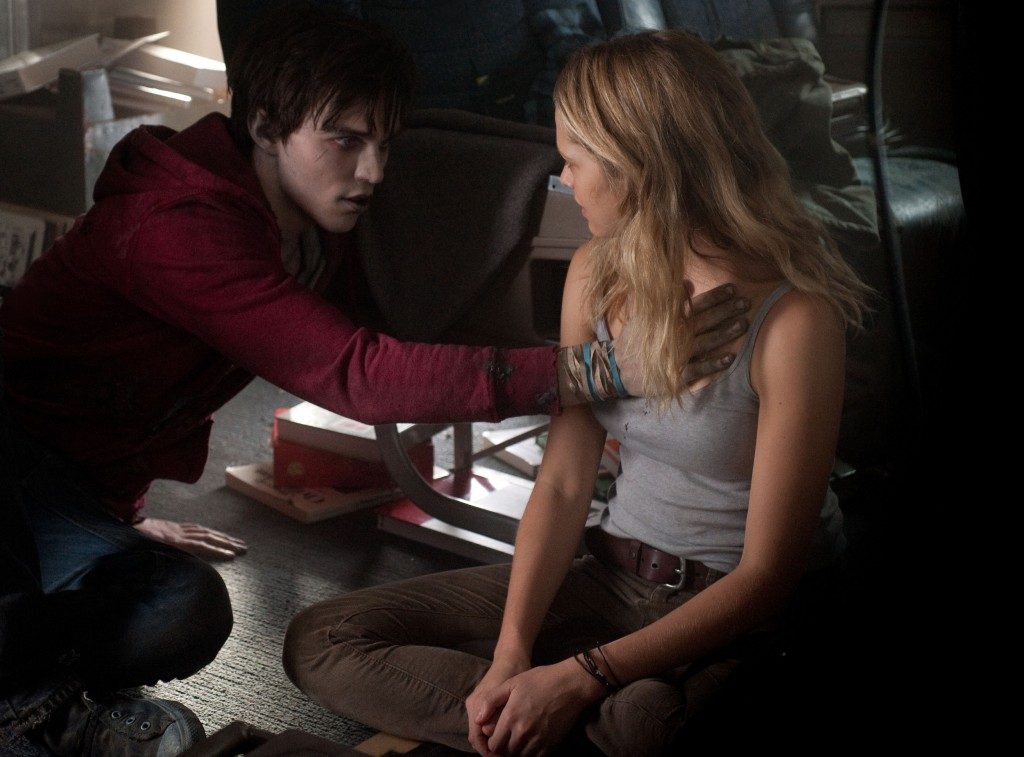 While 'Love and Monsters' focuses on a protagonist hell-bent on reconciling with the love of his life in the throes of a colossal catastrophe, 'Warm Bodies' merges these two concepts – and how! The movie tells the story of a zombie who befriends and falls head over heels in love with a human whose father is the leader of the human resistance. While the movie contains your typical social commentary, it also tells its story through the point of view of a humanized zombie. Also, as opposed to most zombie-comedies, the movie isn't about the zombies themselves as it is a romantic story about young love and its limiting boundaries. It's equal parts bizarre and hilarious, and it makes for a great candidate for this list.
5. Seeking a Friend for the End of the World (2012)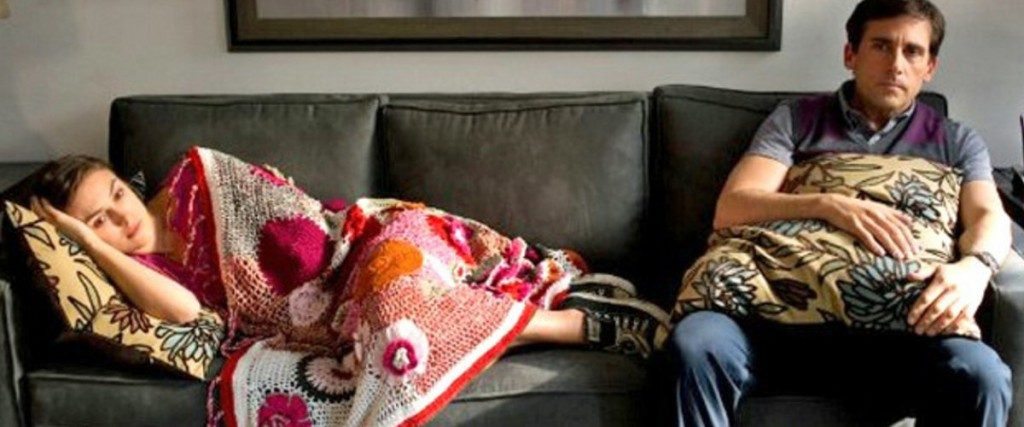 The announcement that a ginormous asteroid is headed toward Earth in less than a month plunges Dodge (Steve Carell) into deciding that he must find his former sweetheart before it's too late. Accompanied by his bold young neighbor, Penny (Keira Knightley), he embarks on a life-altering road trip that eventually brightens their outlook toward life. Along the way, they come across others who are processing and eventually coming to terms with an impending loom in their own unique ways. The movie poses the ultimate question of what would you do if you knew your days were numbered, without leaning heavily into the philosophical aspect of it.
4. Last Night (1998)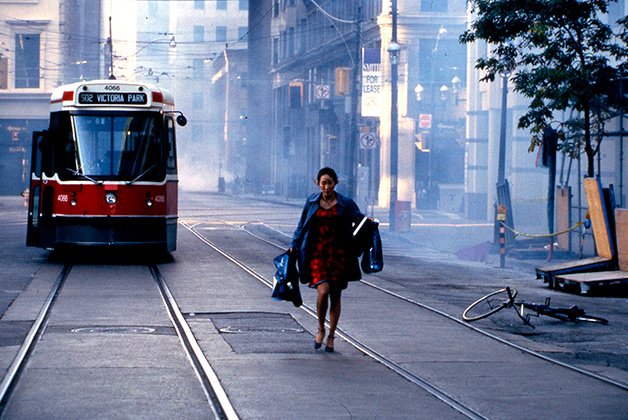 Starring Sandra Oh, Don McKellar (also the director and writer), and Callum Keith Rennie in the lead roles, 'Last Night' is a hilarious apocalyptic black comedy-drama movie. Though it remains mysteriously under wraps throughout the film as to why the world is ending, it's clear that there's only one day left. As various citizens of Toronto anxiously await the end of the world, all of the central characters are put on the spot as they must figure out how and with whom they want to spend their last night.
3. Ghostbusters (1984)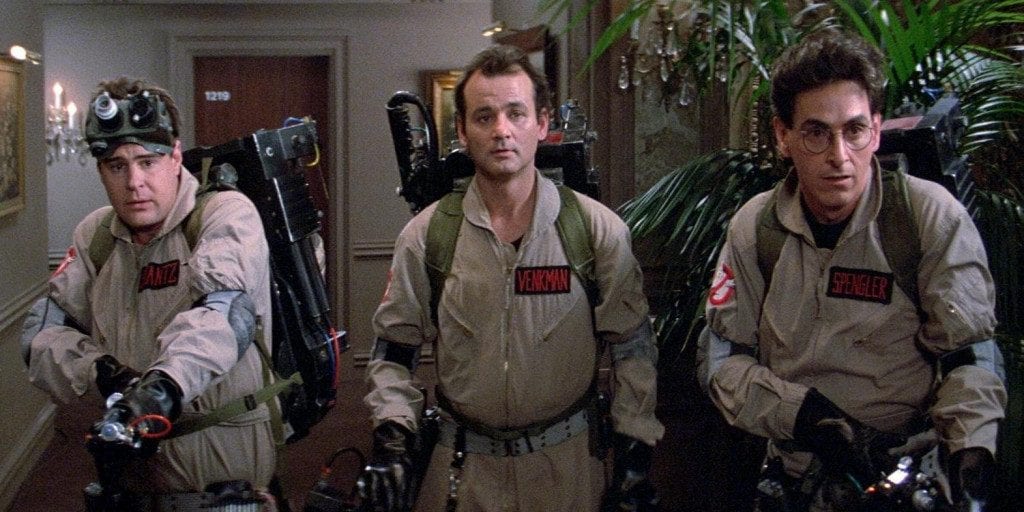 Hands down, 'Ghostbusters' is one of the most quotable comedies of the 1980s and is way ahead of its time. The movie deftly poises humor and supernatural horror while telling the story of a bunch of down-on-their-luck scientists who come up with the technology to capture the galling ghosts that are posing a grave threat to NYC. Bear in mind that the movie is over 30 years old, so the special effects may not be up to the par, but the jokes haven't aged a bit and are still fully capable of bringing you to break into peals of laughter.
2. Zombieland (2009)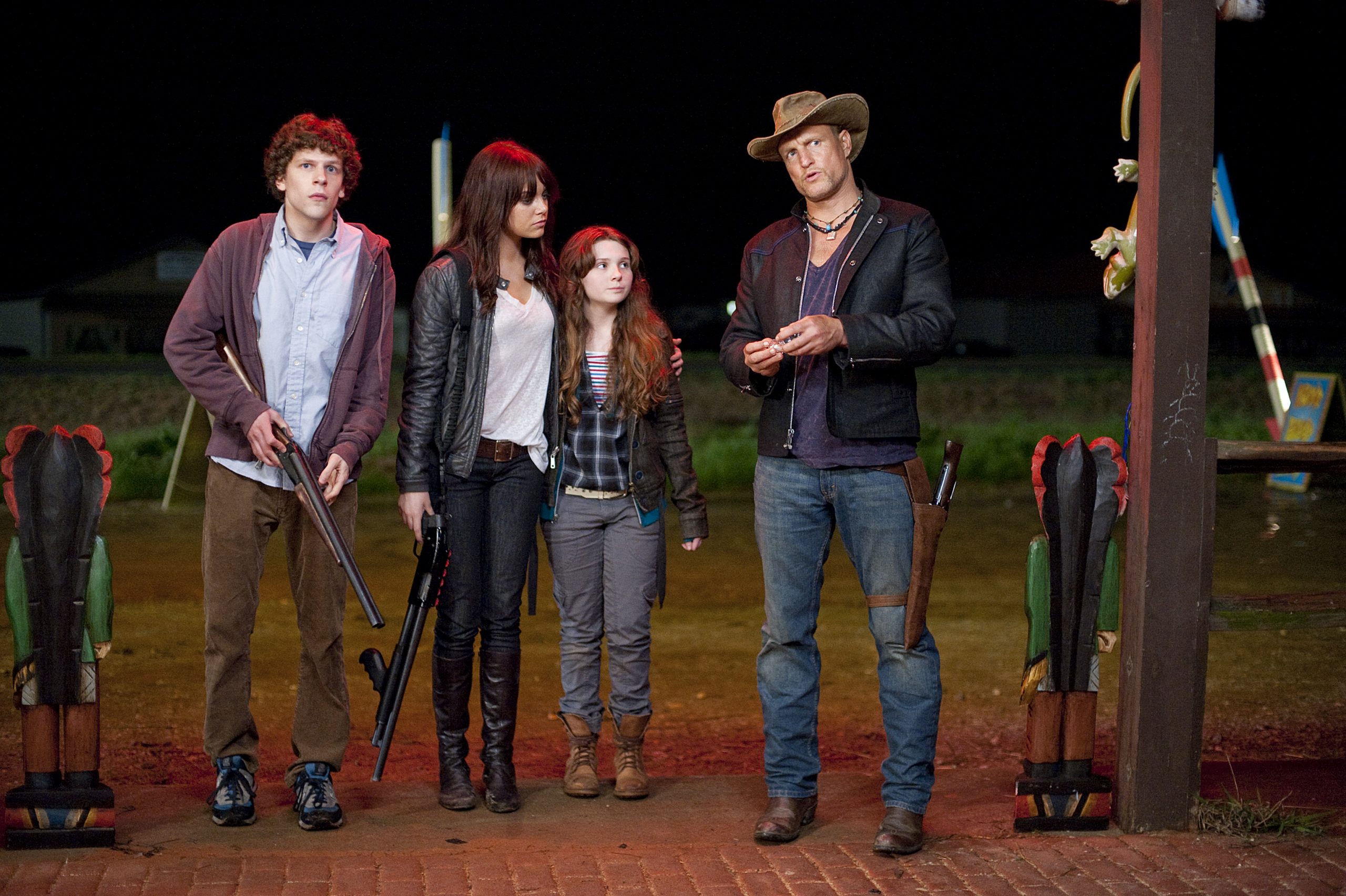 While there are a plethora of post-apocalyptic-zombie movies to choose from, we bet you'd be hard-pressed to find a more ridiculously fun zombie-comedy. 'Zombieland' stars an A-list cast as a group of characters who, with their unique sets of baggage, must resolve their differences, band together, and survive in a post-apocalyptic zombie world. The movie doesn't do something radically new with the genre, but its sheer sense of goofy fun, its referential take on the zombie genre, and a stellar cast make it a classic. The delightful Bill Murray cameo alone places 'Zombieland' in the pantheon of the all-time great zombie comedies.
1. The Quiet Place (2018)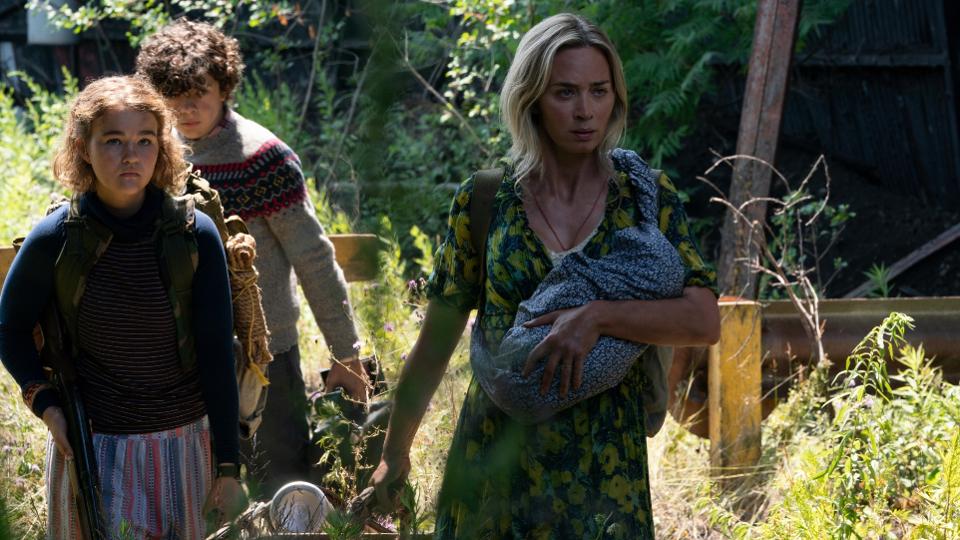 Set in a post-apocalyptic world that has been invaded by noise-sensitive monsters who would pounce at you at the drop of a hat if you so much as made a peep. At the core of the story is the Abbott family that has managed to survive by adapting foolproof methods to get by. For instance, the family uses sign language to communicate, have built a stronghold filled with stored food, have made a soundproof path by covering their trails with salt, and even made a Monopoly game with soft, silent playing pieces. The movie zeroes in on the great lengths to which this family would go to keep their loved ones safe.
Read More: Where Was Love and Monsters Filmed?