Netflix is always trying to come up with new original movies which are fresh in approach and content, and are new stories which aren't simply a prequel, sequel, or spinoff of some other popular film before. In their constant attempt to diversify their repertoire when it comes to original films, Netflix has not only made movies from countries all over the world but has worked in every single genre under the sun. The filmmaker Zak Hilditch showed us his merit while making his first film with the company, '1922', which was an adaptation of a Stephen King novella. The film really managed to impress audiences all over the world with its intense atmosphere, brilliant character-based approach, and a brooding sense of doom which engulfs the audiences as they are watching the story unfold. However, all of these attributes may have simply gone missing in the filmmaker's sophomore venture with the company, 'Rattlesnake', which is a film not only directed, but also written by him.
The story of 'Rattlesnake' is about a single mother who finds herself in the middle of a grave situation when her daughter is bitten by a rattlesnake. While looking for help, she comes across a mysterious lady who promises her that her child's life can be given back if she finds someone she could murder in exchange. Despite the interesting premise and sharp 85 minutes running time of the film, 'Rattlesnake' fails to be as tense as suspenseful as we have come to expect from Hilditch. However, if you have liked watching the film and want to check out other movies towing a similar line, here are some titles which come highly recommended. You can watch many of these movies like 'Rattlesnake' on Netflix, Hulu or Amazon Prime.
7. Dead Calm (1989)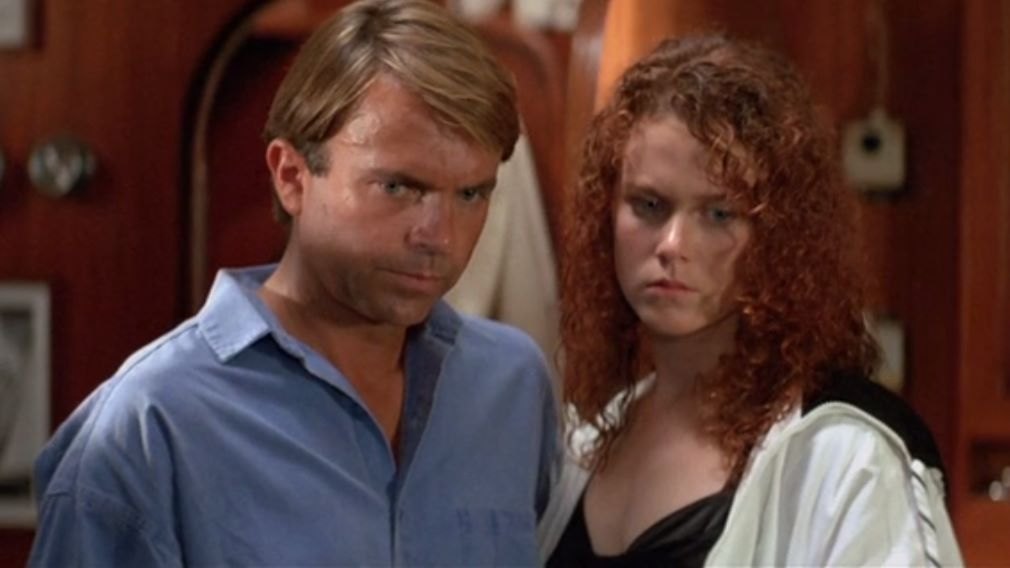 This Phillip Noyce directorial stars Nicole Kidman and Sam Neill in the leading roles as a couple, as Rae and John, who are on a vacation to calm themselves down after the tragic death of their son. One day, they notice a man in the sea who claims to be the survivor of a shipwreck. John soon finds out that the boat on which this man has arrived has some corpses on it. It so happens that after leaving John on his boat, this supposed mass murderer takes away Rae on the couple's boat. John tries to follow, but the boat he is in soon breaks down. Now it is upon Rae to not only free herself from this dangerous man, but also to rescue her husband from the sea. Kidman once again proves in this film why she has been one of the most important and powerful actresses in the industry for more than three decades now. Credit must also be given to Noyce for his intense plot, brilliant pacing, and juxtaposing scenes of affection and dread seamlessly.
Read More: Movies Like Titanic
6. Rebecca (1940)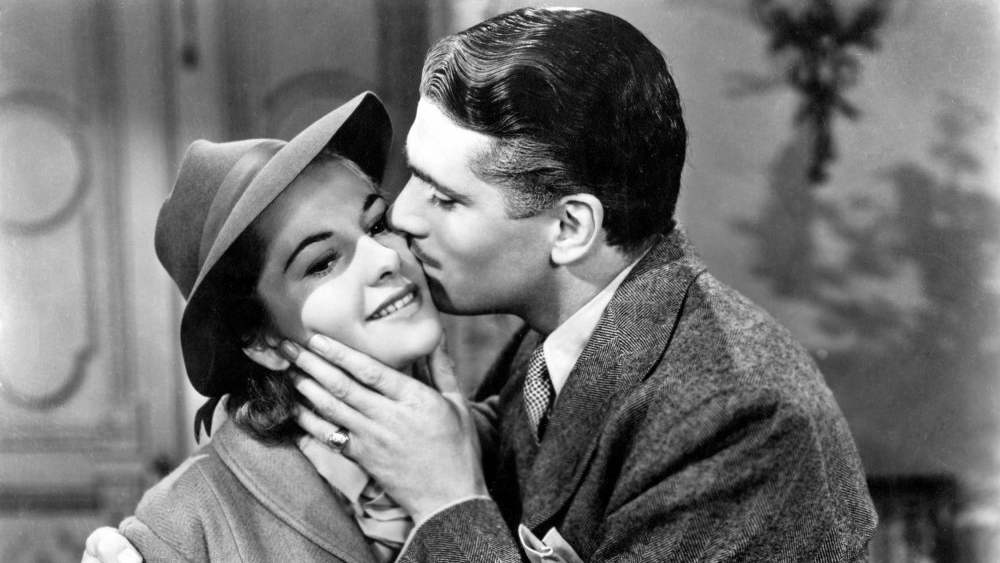 One of the finest films by Alfred Hitchcock, 'Rebecca' is a film which is psychologically demanding and will be in your mind and heart long after you are done watching it. The film, Hitchcock's first in Hollywood, centers around a naive and poor young girl who marries a wealthy man called Maxim de Winter and is taken to his huge estate. Once there, the girl in question (her name is never mentioned in the film) realizes that this place is still clouded by the memories of her husband's former wife Rebecca, and is constantly reminded of her by the housekeeper, Mrs. Danvers. As she tries to look into the life of Rebecca, the second Mrs. De Winter comes across certain facts that might jeopardize her marriage forever. Hitchcock uses gothic elements brilliantly in this film, making it a nerve-wracking tale of suspense and dread. It is also his only film to win the Best Picture award at the Oscars.
5. Perfect Blue (1999)
An anime film unlike anything you have ever seen before, 'Perfect Blue' is the story of a former pop idol who had legions of fans following her everywhere. However, now her popularity has dimmed a bit, and thus she decides that instead of music, now she will be taking up roles in films. The woman in question, Mima, soon discovers that there is something more sinister which is haunting her life and needs her immediate attention. She comes to realize that there is a lurking presence about her, a sort of doppelganger, who is not yet done with the world of music. Mima's fear suddenly increases when she realizes that there is someone stalking her every move. 'Perfect Blue' is an amazing anime, but made with the style we usually see in movies dealing with dark psychological thrillers.
Read More: Movies Like Primal Fear
4. Vertigo (1958)
One of the best Alfred Hitchcock films, 'Vertigo' tops the list of the famous film magazine Sight & Sound's list of the top 250 films of all time. James Stewart plays the role of the central character John "Scottie" Ferguson in this film. Besides being a great detective, Scottie has only one shortcoming- he is extremely afraid of heights. When one of his friends asks him to follow the former's wife, Madeline, Scottie takes on the job after some hesitation. Madeline's activities lead him to believe that she is contemplating suicide. However, behind this entire situation, there can be some other dark and sinister plot at play by a villain who has hatched a rather unique and effective plan. 'Vertigo' is one of the most well-made thrillers of all time. Hitchcock will start taking control of your senses in such a fashion that chances are you might forget to breathe while watching this film. The pacing, the exposition, and the performances are all top-notch.
Read More: Movies Like Triple Frontier
3. Panic Room (2002)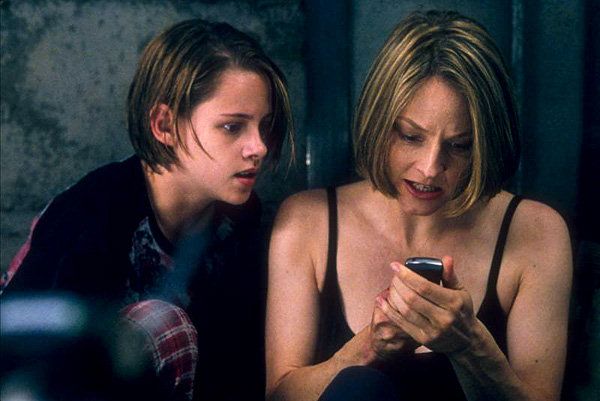 This 2002 David Fincher film stars Jodie Foster and Kristen Stewart in leading roles as a mother and her teenage daughter who have just moved into a new house. However, they didn't expect that on their very first day, some people would break into their house looking for something. We soon realize that one of the intruders is the son of the previous owner, and he has come in to collect something precious (and probably illegally obtained) he had left behind. The mother-daughter duo, Meg and Sarah respectively, enter into a solidly built panic room inside the house to protect themselves. But the problem is that the things the intruders are looking for is inside the panic room itself, and being the son of the previous owner, one of the intruders already knows the location of the room. How the duo manage to spend the entire night with the dangerous men inside the house becomes the subject of the film. Fincher paces his film brilliantly and keeps us engaged to the screen throughout its running time. Stewart and Foster also perform their roles with sheer perfection.
Read More: Movies Like Saw
2. Gerald's Game (2017)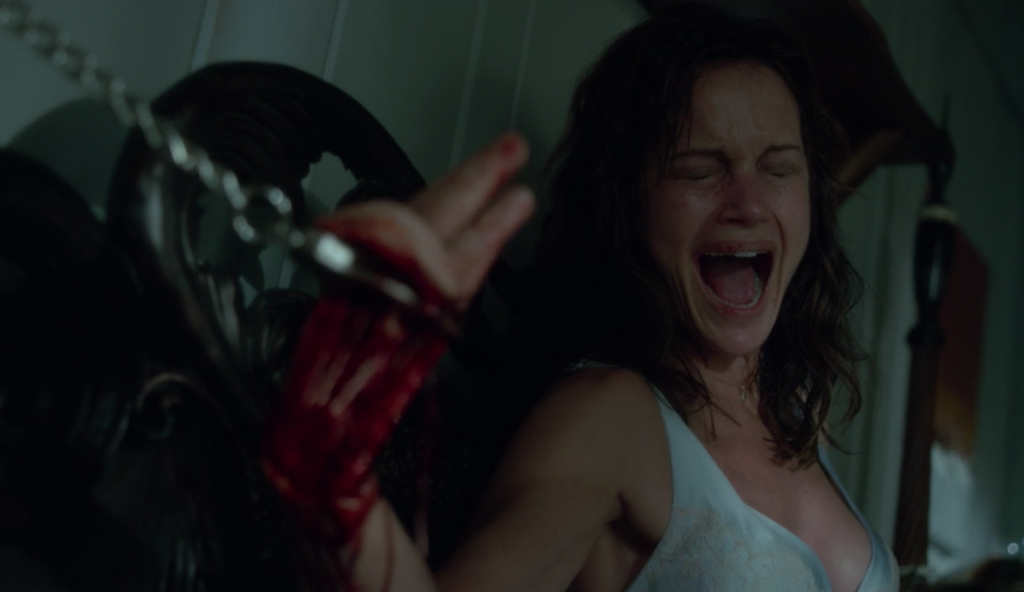 One of the best Netflix original movies of all time, 'Gerald's Game' is more of a psychological thriller than a horror film. The story centers around a middle-aged couple who have gone to their rural house to spend some time together and find the lost spark in their relationship. The husband, Gerald, wants to try out a rape fantasy, but his wife Jessie is not comfortable with it at all. She tries to stop Gerald, but later gives in. Jessie's hands are handcuffed to the bedpost by Gerald, and while they are talking, he suddenly suffers from a heart attack and dies. As she lies there with her hands tied, Jessie keeps hallucinating and thinking about her past. Things about her past make it clear as to why she was not willing to participate in her husband's fantasy in the first place. Besides being a tense thriller, 'Gerald's Game' also talks about trauma and its effects on people. The performance of Carla Gugino in the leading character is the fulcrum which holds the entire thing together.
Read More: Movies Like A Quiet Place
1. The Silence Of The Lambs (1991)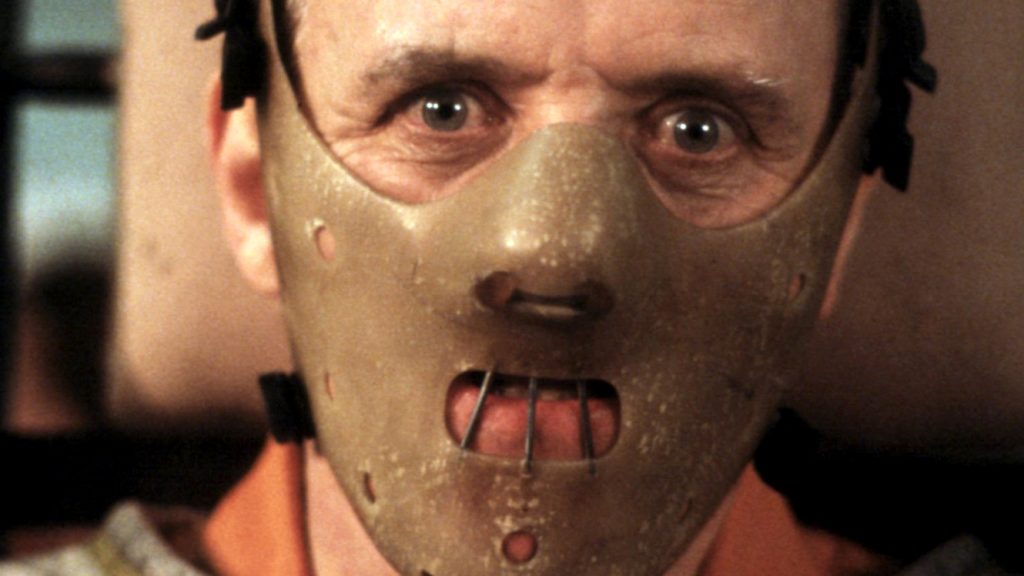 One of the most well-known psychological thriller films of all time, 'Silence Of The Lambs' is the story of the interactions between the infamous serial killer and cannibal Dr. Hannibal and an FBI rookie, Clarice Starling. Clarice wants to interview Dr. Lecter to take his help on a serial killer case which has completely baffled the FBI. Lecter agrees to help, but on the condition that Clarice would tell him everything about her own fears. As Clarice opens up, she finds herself completely emotionally vulnerable in front of the notorious killer. From the writing to the performances, 'Silence Of The Lambs' can be called a perfect film. It managed to bag five Academy Awards including Best Picture, Best Actor, Best Film, Best Actress, Best Adapted Screenplay, and Best director.
Read More: Movies Like The Shining