Directed by Duncan Skiles, 'The Clovehitch Killer' is a mystery thriller film starring Dylan McDermott and Charlie Plummer. This 2018 movie is loosely inspired by the real-life case of the BTK Killer, Dennis Rader. In the small town of Clarksville, the case of the serial killer dubbed 'The Clovehitch Killer' remains unsolved and cold after the killer's disappearance almost a decade ago. However, when a teenager, Tyler Burnside, discovers alarming images that may belong to his father, he is left to wonder about his father's involvement in the murder of Clovehitch Killer's victims.
Unsettled and suspicious, Tyler employs the help of another teenager named Kassi, a local Clovehitch expert, and investigates his father. The serial killer thriller sets itself apart from its peers by incorporating a coming-of-age element into its narrative. If you enjoyed the suspenseful and bone-chilling premise of 'The Clovehitch Killer,' here is a list of similar movies you might enjoy! You can watch most of these movies, like 'The Clovehitch Killer' on Netflix, Amazon Prime, and Hulu!
8. The Whole Truth (2021)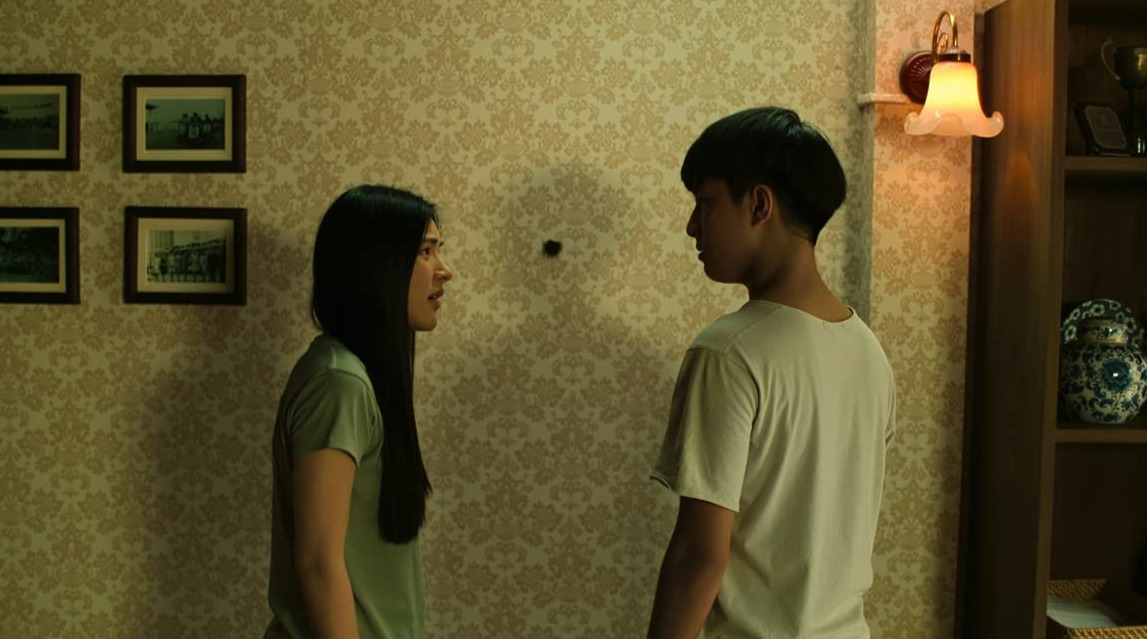 'The Whole Truth' is a Thai supernatural mystery horror directed by Wisit Sasanatieng. It follows two teenage siblings, Pim and Putt. After their mother ends up in a coma, they are visited by their grandparents, whom they had never met before. At their insistence, Pim and Putt agree to stay with them for a while. Things start to go awry when Pim and Putt come across a hole in the wall and discover disturbing secrets about their family. Similar to 'The Clovehitch Killer,' 'The Whole Truth' also revolves around familial relationships and how they are affected by deep, dark secrets.
7. Frailty (2001)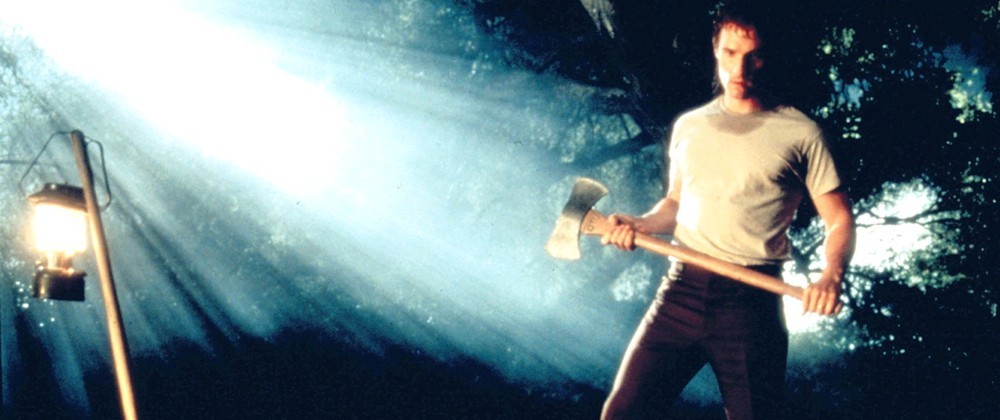 'The Frailty' is the directorial debut of Bill Paxton, in which he stars alongside Matthew McConaughey and Powers Boothe. Paxton portrays Meiks, a widower who believes he has had a divine revelation. An angel of the Lord has given him the responsibility to eradicate "demons" that roam around humans in disguise. Meiks has two sons, Fenton and Adam, and while Adam shares this vision of their father, Fenton does not and is horrified at the actions of his family.
However, for his own safety, he must stay quiet and cooperate. 'Frailty' is an engaging and captivating mystery thriller with religious elements that are also briefly seen in 'The Clovehitch Killer.' Moreover, the protagonists of both movies are up against killers from their own families.
6. Feast of The Assumption: BTK And The Otero Family Murders (2010)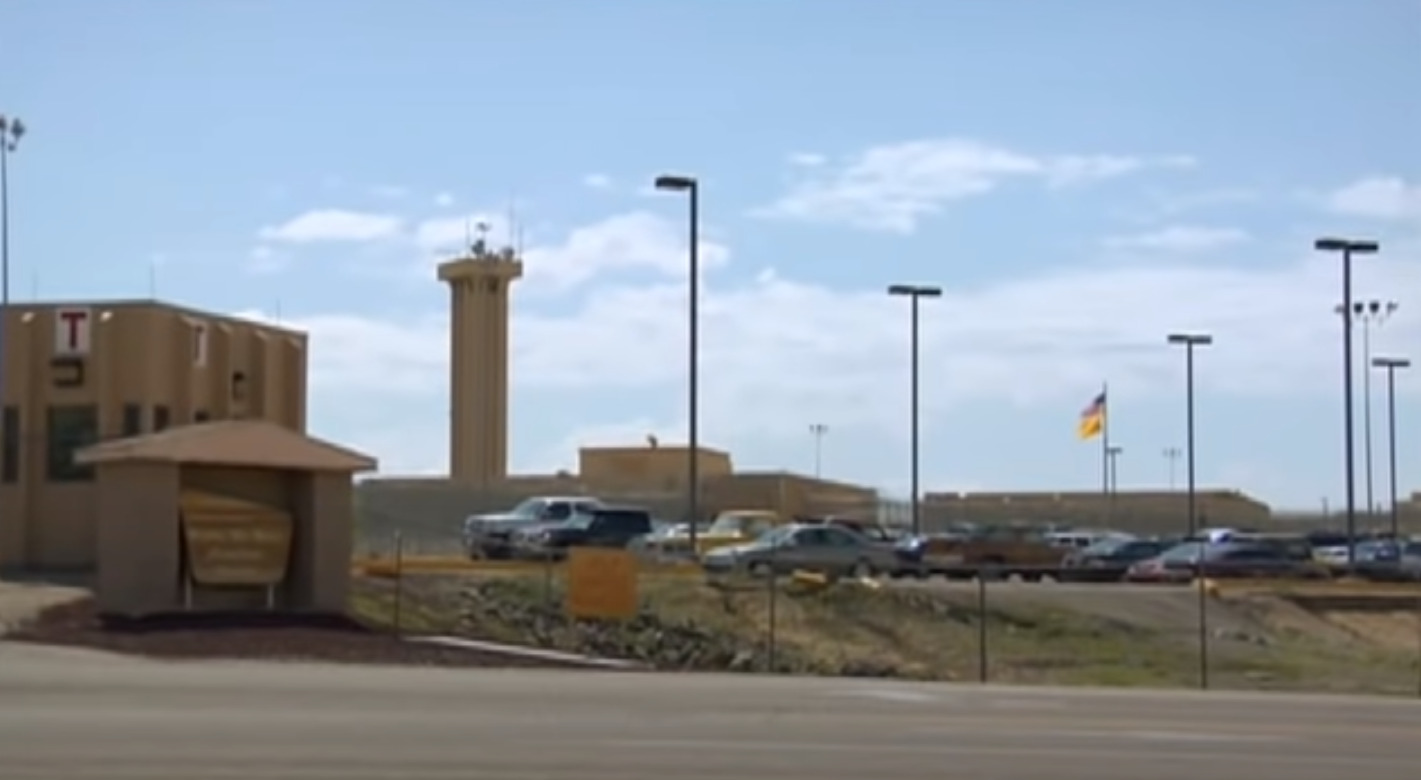 'Feast of The Assumption: BTK And The Otero Family Murders,' also referred to as 'I Survived BTK,' is a true crime documentary directed by Marc Levitz. This film tells the story of Charlie Otero, the sole survivor of the family that fell victim to Dennis Rader's first killings. If you wish to know more about the killer that inspired the plot of 'The Clovehitch Killer,' then this would prove to be a good source. It focuses on Charlie as he deals with the death of his family and watches his family's murderer get brought to justice.
5. A Good Marriage (2014)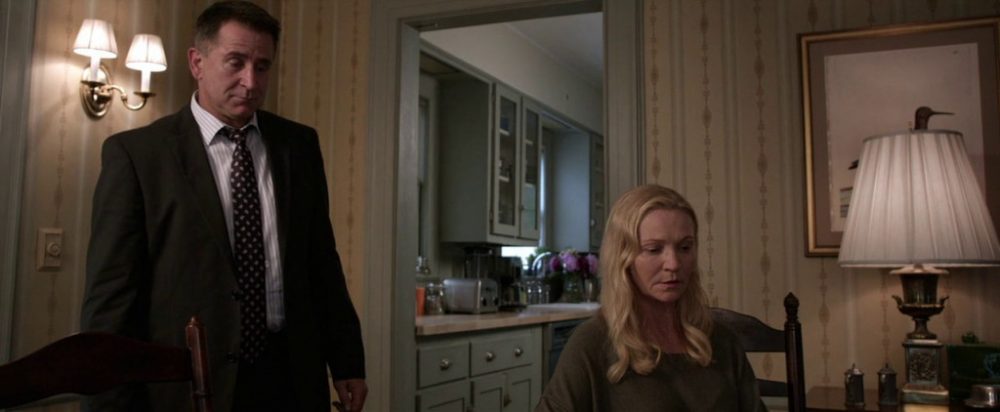 Based on a Stephen King novella of the same name, 'A Good Marriage' is a thriller directed by Peter Askin. It follows the story of a longtime married couple, Bob and Darcy. The couple's seemingly happily married life, however, is brought to a halt when Darcy finds something demented about her husband. Stuck with a serial killer spouse, Darcy has to take matters into her own hands.
Stephen King (who also wrote the screenplay for this movie) has stated that Dennis Rader was the inspiration behind the character of Bob. Both 'A Good Marriage' and 'The Clovehitch Killer' are inspired by the same man, with their own distinct approaches, while still maintaining a similar base premise.
4. The Stepfather (2009)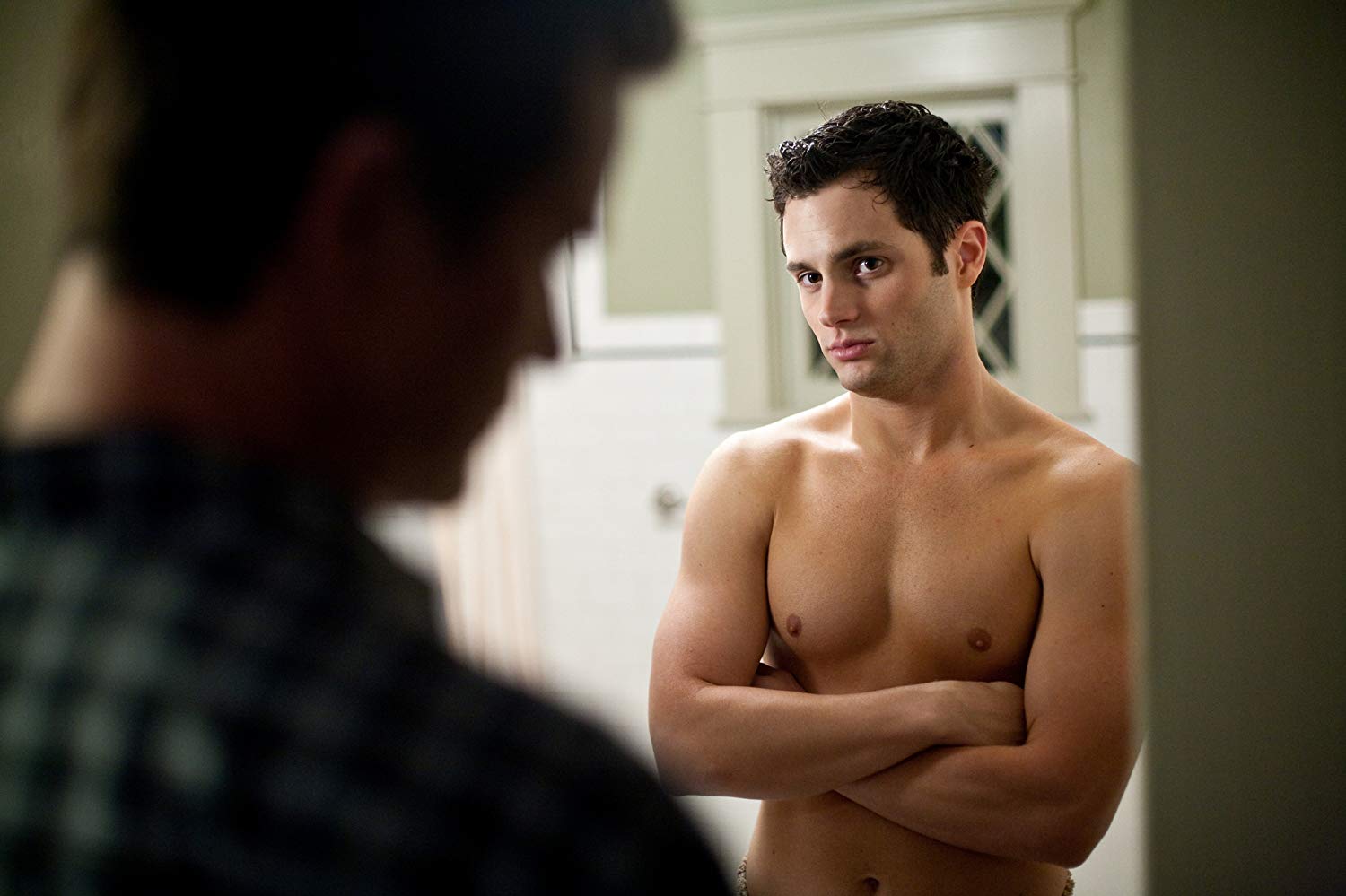 Grady Edwards is a serial killer on the loose who finds his next victim, Susan Harding, in a grocery store. After introducing himself as David Harris, Grady charms Susan and starts a relationship with her. However, when Michael, Susan's son, returns back home from military school, he starts suspecting David of not being the man he seems to be.
'The Stepfather,' starring Dylan Walsh, Sela Ward, and Penn Badgley, is a horror thriller directed by Nelson McCormick. The movie is also a remake of the 1987 movie of the same name. 'The Stepfather' and 'The Clovehitch Killer' both share similar plotlines but differ in most places to still be engaging and suspenseful in their own ways.
3. The Good Son (1993)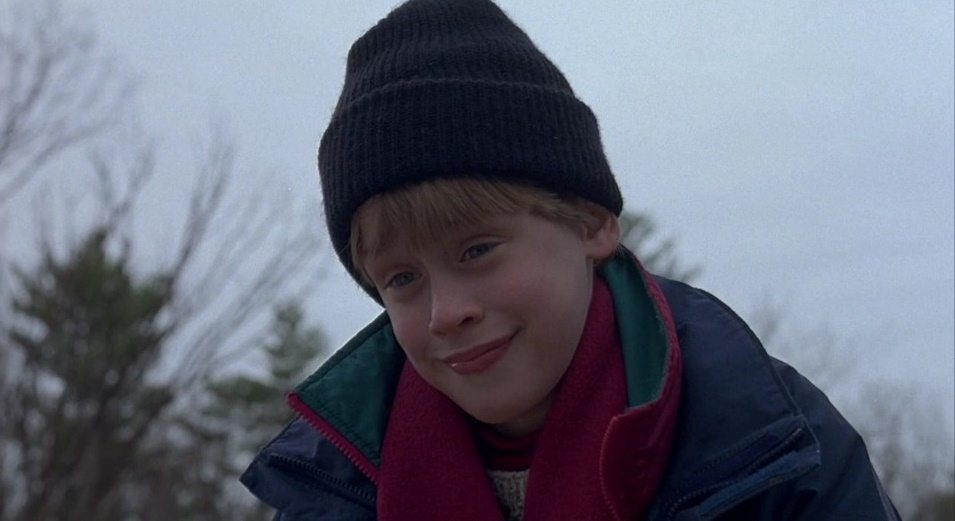 'The Good Son' is a drama thriller directed by Joseph Ruben. It stars Macaulay Culkin and Elijah Wood, among others. The movie follows the story of a kid named Mark. After the traumatizing death of her mother, Mark has to live with his aunt and uncle when his father goes away on a business trip. At his uncle's house, Mark befriends his cousins Connie and Henry. However, soon after, Henry starts displaying signs of disturbing, psychotic behavior.
Mark has to now try and stop his cousin before it's too late. Both Mark from 'The Good Son' and Tyler from 'The Clovehitch Killer' go through similar experiences after suspecting a family member of being a psychotic killer. If you found that aspect of 'The Clovehitch Killer' interesting, and are curious to see a different take on it, then you should give 'The Good Son' a try.
2. Disturbia (2007)
After being put on house arrest for assaulting his high school teacher, Kale Brecht starts watching his neighbors with binoculars to pass the time. After a series of suspicious behavior from one of his neighbors, Robert Turner, Kale starts suspecting him of being a serial killer on the loose. Kale recruits help from Ashley, his next-door neighbor, and Rooonie, his best friend, and starts looking into Turner. Things go south for the trio when Turner catches up and sets his sight on them.
'Disturbia,' like 'The Clovehitch Killer,' centers on teenagers investigating a serial killer and brings a mysterious element to the story. People who enjoyed Tyler and Kassi's amateur detective skills will enjoy the characters of Kale, Roonie, and Ashley as they investigate a psychopathic killer similar to the one found in 'The Clovehitch Killer.'
1. Summer of 84 (2018)
Directed by François Simard, Anouk Whissell, and Yoann-Karl Whissell, 'Summer of 84' is a teen horror thriller about a group of friends as they undertake a dangerous investigation. Davey Armstrong is a 15-year-old boy who delivers newspapers across his neighborhood every morning. Davey suspects his neighbor Wayne Mackey, a police officer, to be the one behind the disappearance of numerous boys around their town, but his friends are dubious of his claims.
When a young boy goes missing, they suspect it might have a connection to Mackey, Davey and his friends start looking into Mackey and endanger their own lives in the process. 'The Clovehitch Killer' and 'Summer of 84' both include teenage investigations against menacing serial killers that have been terrorizing their communities for a long time. If you enjoyed 'The Clovehitch Killer' and its teens-gone-rogue approach, then you'll like 'Summer of 84' too.