Based on Donald Ray Pollack's acclaimed 2011 novel of the same name, writer and director Antonio Campos' 'The Devil All the Time' is a sprawling Appalachian gothic film that follows the citizens of two small towns in post-war America. Spanning from 1957 to 1965, roughly, the viewers witness the life of young Arvin (played by Holland) and the corrupt characters he is surrounded by, from nefarious preachers to deceitful cops and ruthless killers roaming around the countryside. Set in the grim town of Knockemstiff, Ohio – a place that is teeming with corruption, poverty, and hollow religion – the story toes a crafty line between dismal atmosphere and Southern Gothic soap opera.
Starring a stellar ensemble including Tom Holland, Bill Skarsgard, Robert Pattinson, Riley Keough, Sebastian Stan, Mia Wasikowska, and Eliza Scanlen, the movie pulls a heavy load exposing a lurid world of murder and mayhem underneath an ostensibly gleaming exterior. If Campos' 'The Devil All the Time' leaves you hungry for more Southern Gothic, we've got five great films for you to sink your teeth into, featuring the trademarks such as warped relationships, blazing tempers, and derelict atmospheres. You can watch most of these movies on Netflix, Hulu, or Amazon Prime.
5. Wise Blood (1979)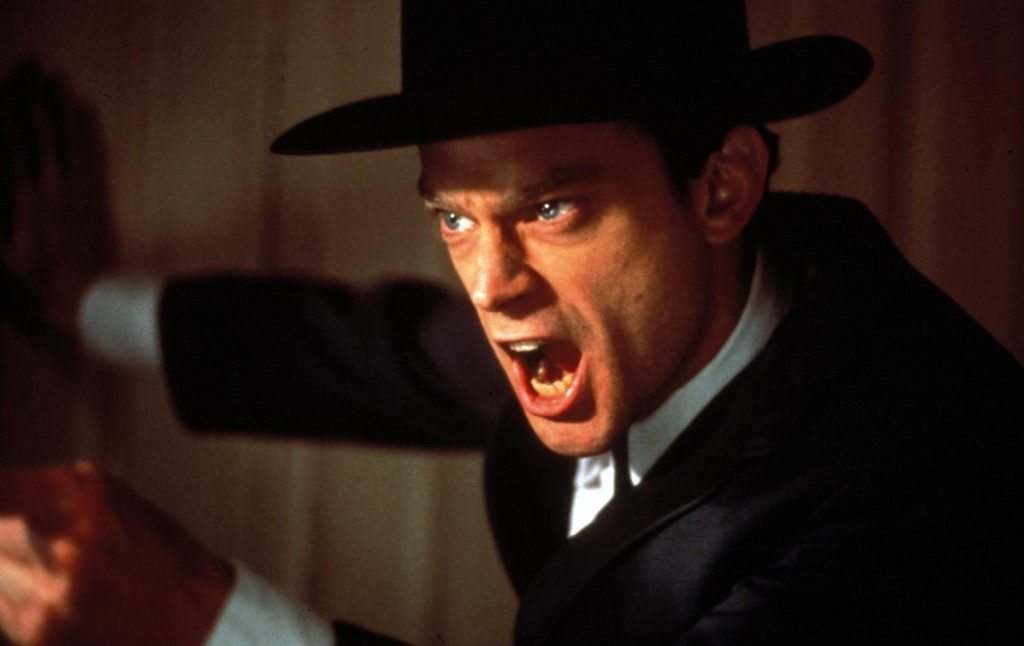 Based on the 1952 novel of the same name by Flannery O'Connor, the cinematic adaptation tells the story of Hazel Motes (Brad Dourif), who has the zeal of a preacher without identifying as one. In a bid to manifest his beliefs, Hazel drifts to a small town where he hopes to start a new church: a church of Christ without Christ. 'Wise Blood' is a one-of-a-kind tale of a dementedly atheist street minister. It plunges the viewers into a world of manic evangelism, as nonconformists and do-nothings scrape around for a slice of the spiritual action. Brad Dourif does complete justice by bringing Motes' character to life. A must-watch if Robert Pattinson's sinister portrayal intrigued you in 'The Devil All the Time.'
4. The Beguiled (2017)
'The Beguiled' is based on Thomas P. Cullinan's eponymous acclaimed novel. The reimagining of the 1966 novel is a chamber piece set during the American Civil War. The story focuses on an aggrieved soldier (Colin Farrell), who seeks refuge in an all-girls boarding school for recuperation. However, the lone male's presence causes backdrafts of jealousy and desire among the girls, who begin vying for his attention.
Written and Directed by Sofia Coppola, this adaptation puts a feminine spin to its original source material. The setting is an old plantation of courtly old-world charm, and a land warped by war, history, and hysteria sets a fine example of Southern gothic styles. The movie stars a knockdown ensemble comprising Nicole Kidman, Elle Fanning, Kirsten Dunst, and Collin Farrell.
3. Frailty (2001)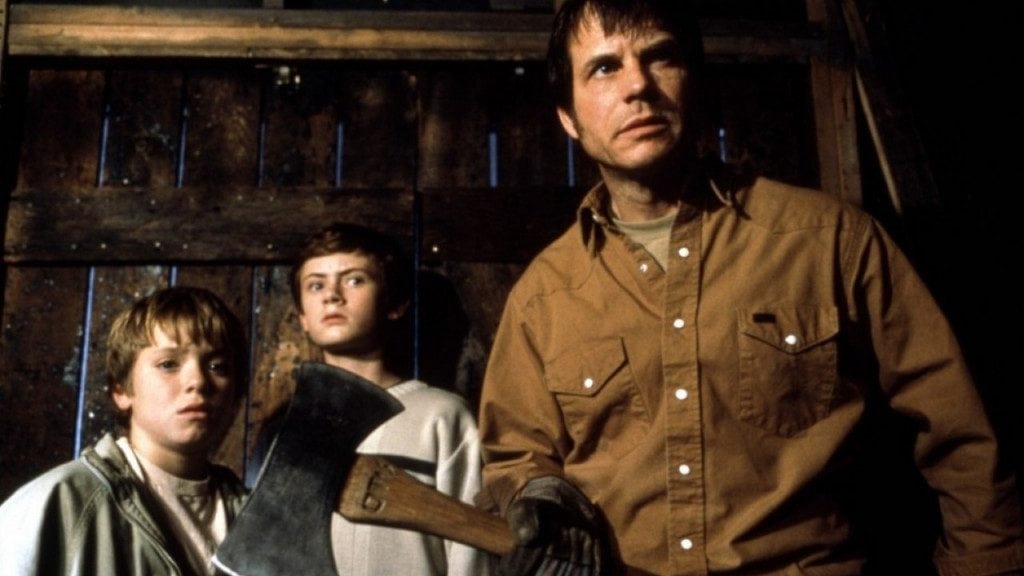 In a similar vein with 'The Devil All the Time,' 'Frailty' centers on the inherent violence of a religious fundamentalist, spurring viewers to question their assumptions about good, evil, and divine intervention. A widowed father and a blue-collar worker (Bill Paxton) is struck with a revelation that the end of the world is near and takes on a mission to eradicate demons that take the form of people.
The younger of the two sons idolizes his father and blindly supports his believes without a question. However, the older one understandably questions the sanity of the father. The crux of the film is essential to that of devotion and disbelief, embodied respectively by the father and son. The religious fervor of those who are big believers of the divine messengers or prophets on a holy mission from God is both intricate and questioned by the somewhat surprising denouement.
2. Winter's Bones (2010)
Set in the Ozark Mountains of southern Missouri, Debra Granik's critically acclaimed 'Winter's Bone' dispenses between gorgeous gothic shadows and romantic dialogue, and instead offers viewers an unpleasant and more realistic window into the poor backwoods lives of their inhabitants. It stars Jennifer Lawrence as Ree Dolly, a 17-year-old burdened with the responsibility of her younger siblings' upbringing, with their mother being mentally ill and their father being a bail-dodging crystal meth producer.
Ree sets out on a mission to search for her father and is faced with hurdles of all sorts along the way. Jennifer Lawrence plays Ree with a real conviction as she provides the ethical center of the film, as someone who's willing to go to any lengths to ensure her family's safety. The movie racked up four Academy Awards nominations in major categories, including Best Actress in a Lead Role, Best Picture, Best Actor in a Supporting Role, and Best Adapted Screenplay.
1. Cape Fear (1991)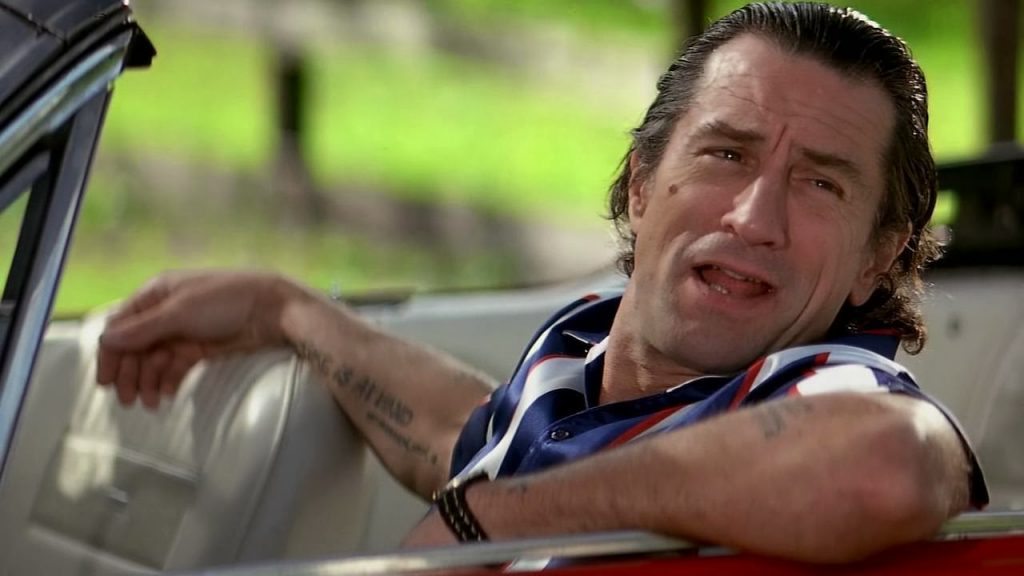 Thirty years after the original 1961 version of 'Cape Fear', Martin Scorsese returned to John D. MacDonald's novel for a reboot starring Robert De Niro as the tattooed, revenge-seeking, ex-con profligate Max Cady, who's hot on the trails of Sam Bowden (Nick Nolte), a defense attorney who helped put him behind bars for 14 years.
The Southern retribution and compensatory measures often taking place in the backwoods make it a perfect candidate for this list. In part, De Niro's portrayal is a vicious product of brutal incarceration and a frail and at times unjust legal system, which righteously landed him an Academy Award nomination for Best Actor in a Leading Role.
Read More: The Devil All The Time Filming Locations