'The Last Summer' captures that roller-coaster ride which we all go through when embarking from adolescence to adulthood. The film is about a group of fresh high school graduates who are spending their last summer before joining college. It revolves around four friends — Griffin and Phoebe, who are in the midst of a confusing relationship, and Alec and Erin, who struggle to continue their friendship after their breakup. Their stories intersect and we see how these individuals take control of their lives as they reach the brink of adulthood.
So, have you watched this beautiful film yet? If yes, you might want to check out other amazing films that explore similar ideas and themes. So, here's the list of best movies similar to 'The Last Summer' that are our recommendations. You can watch several of these movies like 'The Last Summer' on Netflix, Hulu or Amazon Prime.
12. The Princess Diaries (2001)
Probably a favorite movie title in every teenage girl's watchlist, 'The Princess Diaries' is a teen comedy, featuring our favorite Anne Hathaway. Each one of us, when we were kids, probably dreamt of being a princess. But what happens when Mia discovers that she is the princess and heiress of the European kingdom of Genovia? How does she deal with her social outcast image? Is she ready to handle such a huge responsibility when she already has a fear for public speaking and is so unpopular in her school? Well, if you have not watched it yet, give it a try and you shall know.
11. Mean Girls (2004)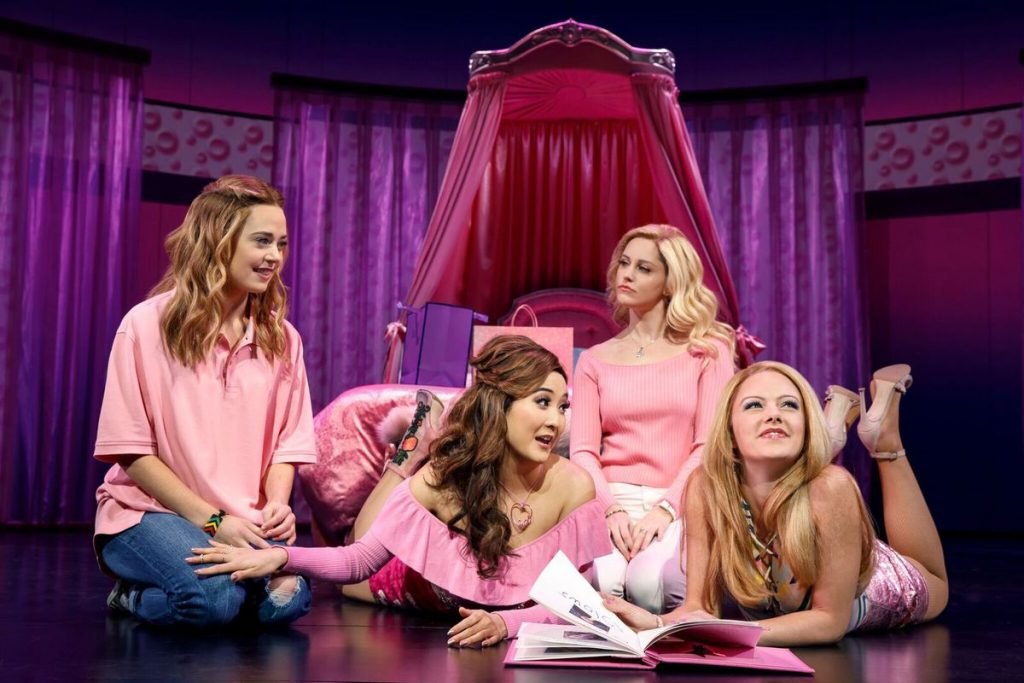 'Mean Girls' is probably one of the best films ever made about teenage angst. And as per The Guardian, "It plays into that feeling everyone has at school: that they either are cool or that they wish they could be." This film teaches us that when we were in school, it doesn't make any difference whether we were popular or not. Schoolkids are probably the lamest demographic ever! The story is about Cady, who joins a new public school and becomes friends with Janis and Damian. However, they warn her to stay away from the Plastics, a group whose leader is Regina. But things take a different turn when Cady falls for Aaron, Regina's ex.
10. Easy A (2010)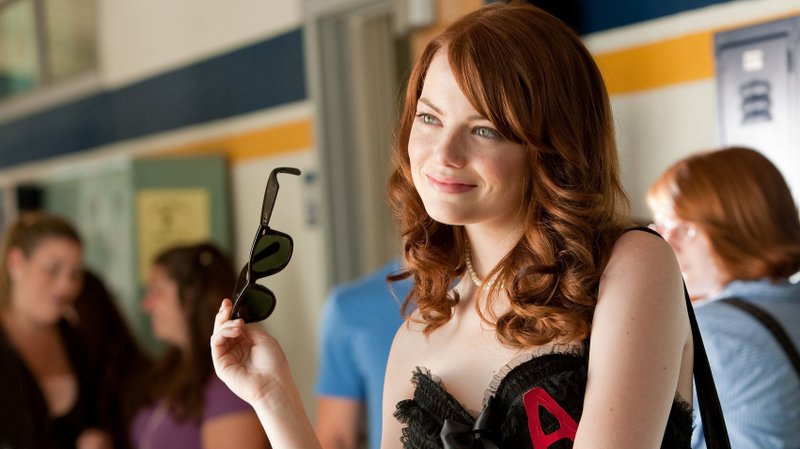 Olive Penderghast is a virgin high school student who feels that she is almost non-existent among her peers. So when she gets invited to spend a weekend with her best friend Rhiannon and her family, she lies that she has a date planned next Monday with a fictional guy. Now when Rhiannon asks her about the said encounter later, she further lies and tells that she had lost her virginity to this guy during the meeting. But as luck would have it, this conversation is overheard by another school mate and rumors begin to spread about Olive's promiscuity. Now, she has to take matters into her own hands when she sees the situation rapidly falling out of control.
9. The Duff (2015)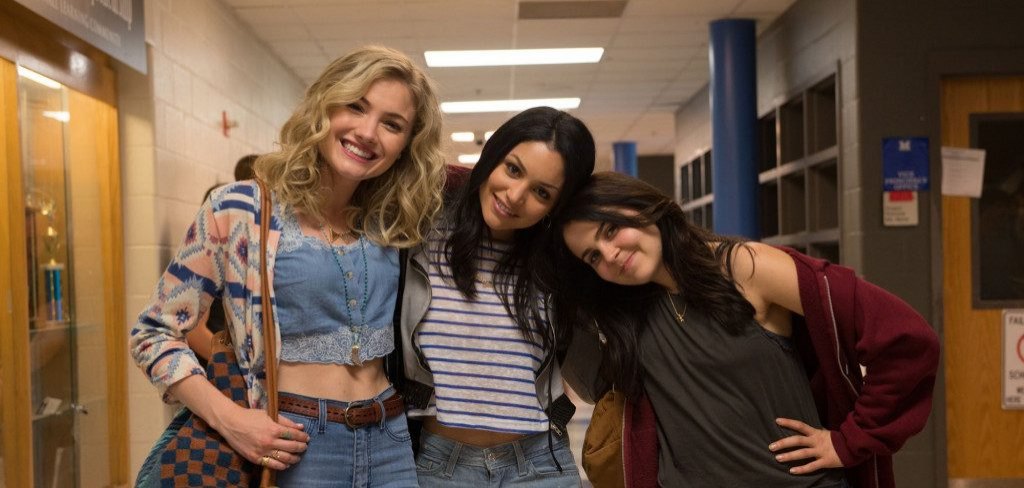 The DUFF, aka Designated Ugly Fat Friend, is the name given to Bianca by her prettier, popular friends in the student body. When she comes to know about this, her life is shattered. Now, Bianca must prove to her mates that labels don't define a person and however hard you try, you will always be a DUFF in someone's life.
8. Clueless (1995)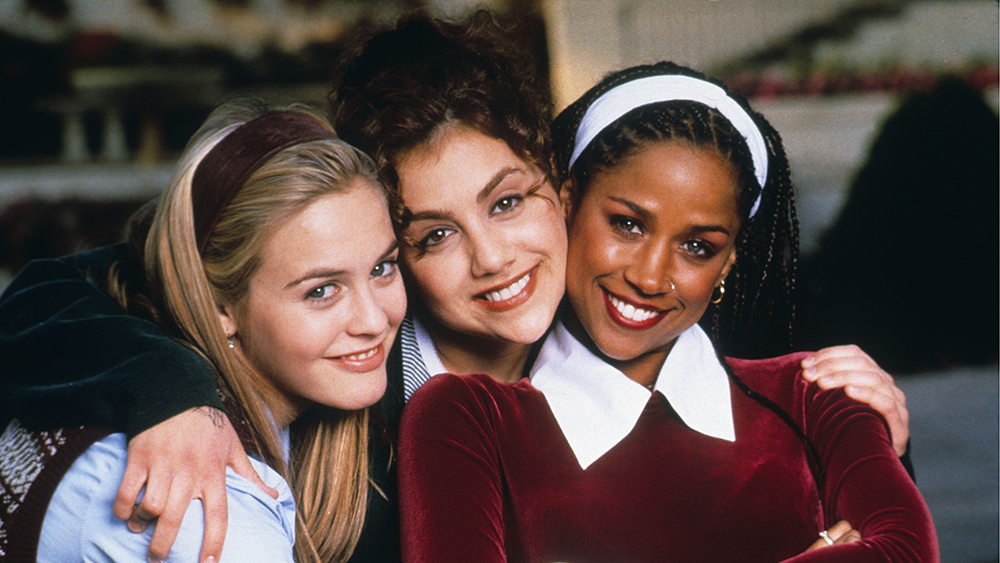 'Clueless' introduces us to the merry, spirited, beautiful, and well-to-do Cher, who is perfect in getting anything done via anyone. She keeps on interfering in people's lives with a noble aim to make them happier, according to what she feels is right. For example, she and her friend Dion match one of their teachers to another colleague and gives a makeover to a girl named Tai so that she can find a boyfriend. But when Cher decides that she needs a boyfriend herself, she discovers that she needs to change her habit of defining happiness for others. She has to go through a spiritual transformation herself in order to find her ideal partner.
7. Sixteen Candles (1984)
'Sixteen Candles' revolves around a 16-year-old girl named Samantha who is in love with the most popular boy in school. But things get complicated as the class geek has a crush on her. In the midst of this confusing love triangle, her life is filled with excitement, with her sister getting married and her having to deal with a set of embarrassing grandparents. Well, welcome to the hilarious journey called womanhood!
6. She's the Man (2006)
'She's the Man' revolves around Viola, who wants to join the boy's soccer team after her own crew gets cut. But of course, she is not allowed. Therefore, she disguises herself as her twin brother Sebastian and finally gains entry. However, in between, she falls in love with her roomie Duke. Things get worse when Duke and Olivia start a relationship and Sebastian returns earlier than expected, having no clue that his persona is now replaced by his twin sister.
5. Bring It On (2000)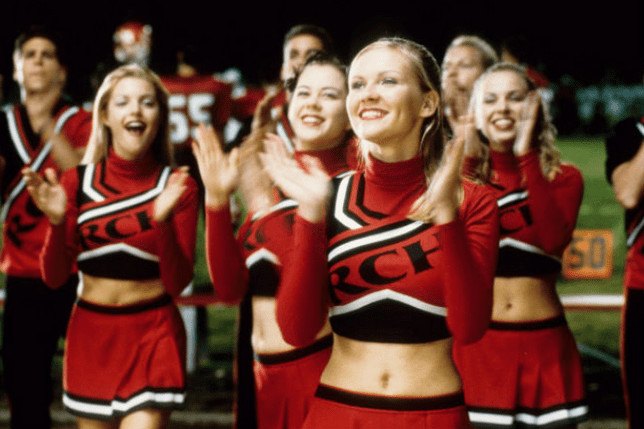 'Bring It On' introduces us to the Toros cheerleading crew at Rancho Carne High School. Sassy, spirited, and stylish, this team, with their spectacularly choreographed routine is sure to win the national championship trophy for the sixth year in a row. But when the new captain Torrance joins the group, she realizes that these routines had actually been copied by their previous captain from a hip-hop squad in East Compton.
4. A Walk To Remember (2002)
One of the most beautiful stories about love and and the challenges of growing up, 'A Walk to Remember' introduces us to the popular high school boy Carter, who is not sure about what he plans to do in future. Now, when he is forced to participate in the activities of the after-school community service as punishment for a certain antic, he meets Jamie Sullivan, the reverend's daughter. Ambitious, calm, and sincere, she is the complete opposite of Carter. However, when Carter decides that he wants to take his life seriously and seeks Jamie's help, he begins falling for her. But when a heart-breaking secret comes to the surface, Carter has to learn how to embrace fate and destiny.
3. The Spectacular Now (2013)
'The Spectacular Now' is about Sutter Keely, a charming, party-going, and self-possessed high school senior, with no definite plans for his future. Things change when he meets Aimee Finicky, the typical sweet and nice girl. As their paths entwine, we witness how Sutter's approach towards life changes and he gradually abandons his philosophy of living in the moment — a phase he defines as 'The Spectacular Now'.
Read More: Movies Like The Silence
2. The Perfect Date (2019)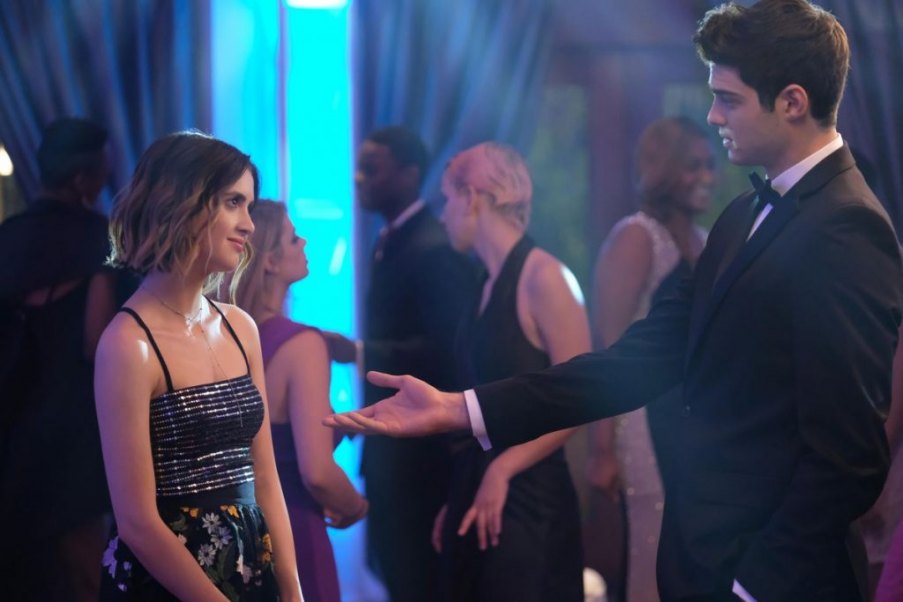 'The Perfect Date' introduces us to Brooks Rattigan, a high school guy with high ambitions. He wants to join the prestigious Ivy League school, own a luxe car, and date the most popular girl in his school. But what he lacks is cash. So, one day, he seizes the chance to earn some extra money by posing as a date for the wealthy loner, Celia Lieberman. Realizing that he has the knack for being the perfect stand-in for women, he opens an app and starts advertising himself as a plus-one for events. Now, when business gets running, Brooks has to reassess his decisions and rethink about his preferences.
Read More: Movies Like Someone Great
1. The Kissing Booth (2018)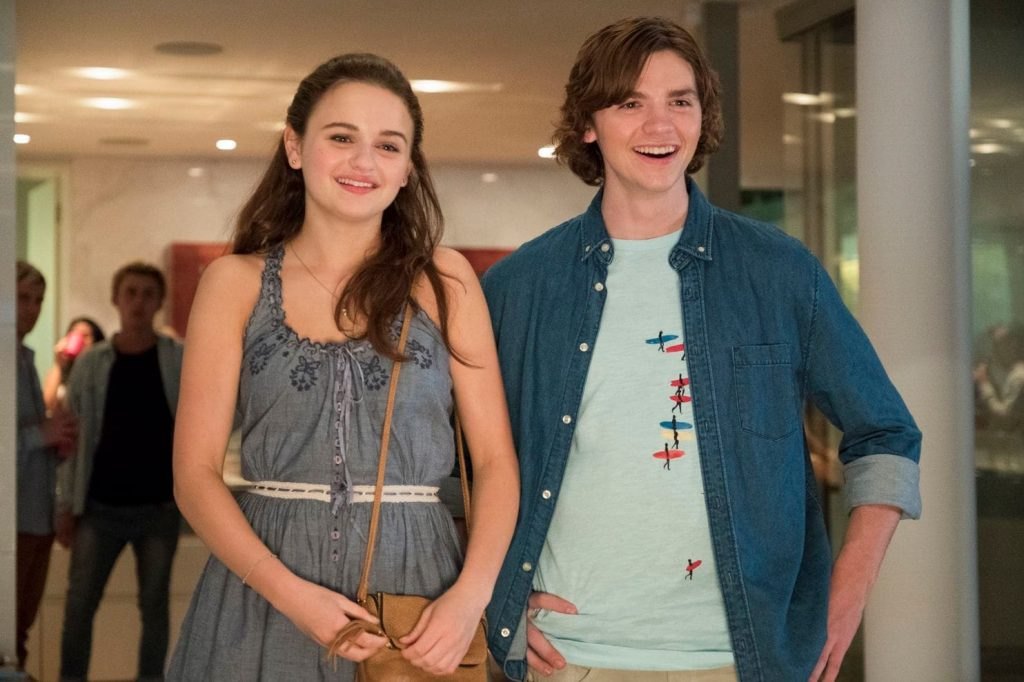 Elle Evans, a high school teen, who has never been in any relationship, opens a kissing booth during the Spring Carnival. However, a shocking turn of events leads her to kiss Noah Flynn, her secret crush and her best friend Lee's brother. Both of them eventually start falling for each other. However, things become complicated because as per their friendship pact, she or Lee cannot venture into off-limit relationships. Now, Elle has to make a choice: either stick by the rules or follow her heart's call. Adapted from Beth Reekle's self-published and internationally hit novel of the same name, 'The Kissing Booth' is, without a doubt, one of the most entertaining Netflix Originals.
Read More: Movies Like Kissing Booth