It cannot be denied that movies are the greatest form of mass entertainment today. The impact cinema has on the audience in today's world is more than any other medium. Thus, whatever happens In the world of cinema becomes news instantly. Such is also true with the content of films. While books can easily pass off with sensitive and controversial content, a film having the same content will naturally garner a lot of attention because of the popularity of the medium. Throughout the history of films, we have always seen some movies coming under the spotlight because their content has managed to offend a certain section of people. And when was the first controversial film made? In 1896!
A short film called 'The Kiss' was released in 1896, which shows two Boardway actors, May Irwin and John Rice, kissing. Critics and audiences chastised the film and its makers for such a blatant display of sexuality. Another controversial film of the silent era was D.W. Griffith's 'Birth Of A Nation' (1915). This propagandist and racist film depicted African-Americans as lowlifes, always conspiring to harm white Americans. Early action films which depicted violence were also criticized, with accusations of inciting tendencies of violent acts amongst civilians being levied against them. 1932's 'Scarface' is an example in this regard.
As the techniques and technologies of cinema developed, so did the possibilities of what can be shown using the medium. Some films which tried to attract audiences using their shock values depicted graphic sex and brutal violence to achieve this effect. The 1980 Italian film called 'Cannibal Holocaust' is one such film. The violence depicted in this movie is so gruesome and gory that it was thought the director Ruggero Deodato had really killed people to shoot the movie. He was even arrested for this, but when the actors thought to have been killed appeared in court, he was released. Films meet with controversy every year, and the ones which do, naturally garner a keen interest in them. If you are looking for a taste of controversy, then we have some recommendations for you. Here's the list of the most controversial movies on Netflix that are available to stream right now:
7. The Kissing Booth (2018)
'The Kissing Booth' is a simple romantic comedy about three high school students and the troubles in their love lives. Lee and Elle are two friends who have always been close to each other and have also made a promise saying they would never date any relative of the other person. However, Elle fails to keep her word and falls for Lee's brother Noah. During their school carnival, Elle and Lee decide to create a fun game where strangers will have to kiss each other. They name it 'The Kissing Booth'. When Elle is made to kiss a nerdy guy inside the booth, Noah interferes and stops the guy from kissing Elle. It is slowly understood that Elle has not been able to keep the promise she had made to Lee, her brother.
Critics have been quick to point out that the character of Noah in the film is extremely problematic. The character is seen as a misogynistic bad boy who sees women as nothing but conquests. And critics believe that this toxic masculinity is what Elle has fallen for. Many of them had issues with Elle being objectified in some scenes where she was needlessly shown in her underwear, tight tops, and other such sexually provocative clothes. Critics have also panned the movie in general, with its approval rating on Rotten Tomatoes being 18%.
6. White Girl (2016)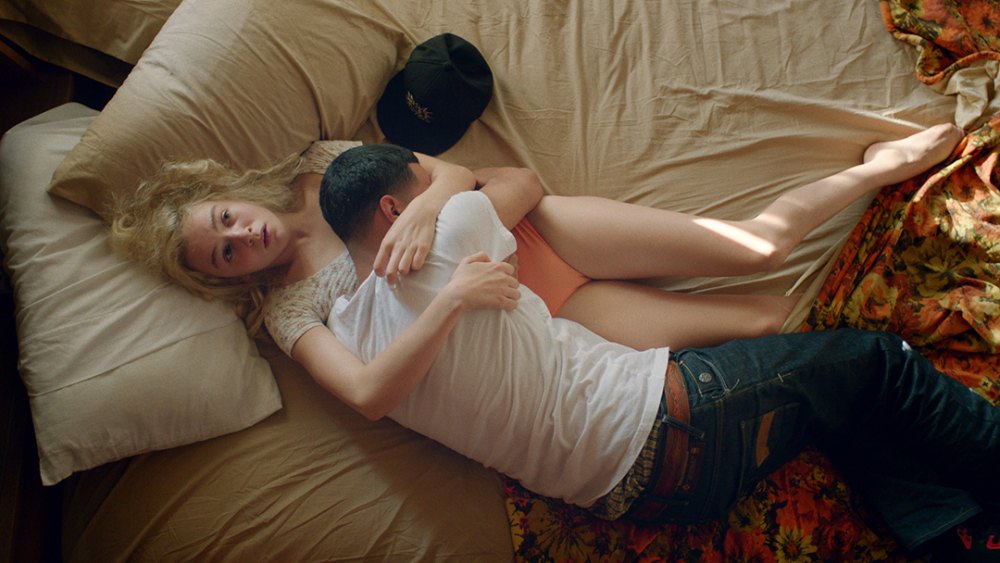 Debutant director Elizabeth Wood managed to turn all eyes towards her with her very first feature film, 'White Girl' in 2016. The movie tells the story of a girl called Leah, and her relationship with a drug dealer she at first befriends and then falls in love with. This dealer's name is Blue, and Leah advises him that if he manages to get hold of richer customers to sell his products, he will make more money. She even takes him to one of her office parties where Blue sells his drugs for prices way higher than what he usually charges. Encouraged by this, Blue buys a kilo of cocaine from his supplier.
However, it is not long before Blue is caught and sentenced to 20 years in jail. Leah tries to collect money to be able to afford a lawyer for Blue, and the only way she thinks this will be possible is by selling the cocaine which Blue had bought. However, an inexperienced girl like her soon falls into trouble when she tries to sell the dope. The movie received mostly positive reviews. One scene, in particular, has left some critics questioning. In an intimate moment between the two lead characters, we see Leah going down on Blue when he gives her a push after her initial hesitation. Some have taken it to be a direct sexual assault while others have said this only makes Leah's character more nuanced and layered.
5. Christine (2016)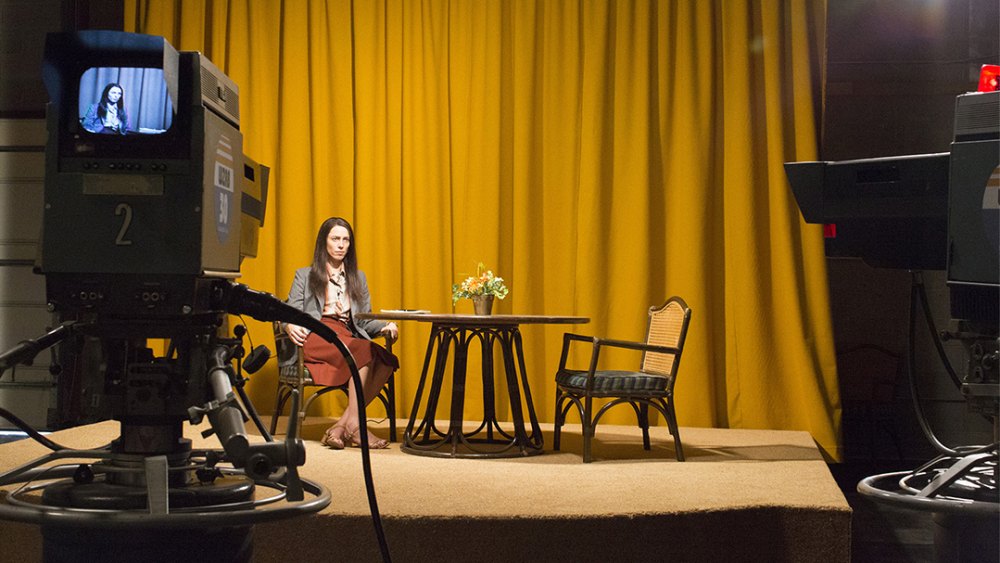 This film is based on the true story of a journalist and the incident surrounding her death. The leading role of Christine Chubbuck in the movie is played by Rebecca Hall. We see Christine as a news journalist whose boss is never happy with the work she does. Her boss, Michael, wants Christine to move away from social issues and work on more crime stories because those are the news which attracts more viewers. Christine does try to mend her ways according to her boss' wishes, but nothing seems to please Michael.
In the meantime, we are made aware of the fact that Christine needs to have an ovary removed due to certain complications, which means that she might have problems conceiving a child later on. On top of this, the co-worker she has a crush on hints that he might be interested in her, but she later finds out he has eyes for someone else. All these pressures start building on Christine, and she slowly begins to succumb under the pressure. Later, Christine asks Michael to read a piece of news on the television, and during the live broadcast, takes out a gun and shoots herself in the head. Christine Chubbuck, thus became the first person ever to commit suicide on live television. Critics praised Hall for her tremendous performance in the role of Chubbuck, and the film also met with mostly positive responses.
4. 365 Days (2020)
Inspired by Blanka Lipińska's novel series, '365 Days' is an erotic romantic drama film directed by Barbara Białowąs and Tomasz Mandes. The Anna-Maria Sieklucka and Michele Morrone-starrer follow Laura Biel, a Warsaw-based sales director who has been in an unhappy relationship for quite some time. While on a trip to Sicily, she is unfortunately kidnapped by the leader of the Italian Torricelli crime family, Massimo, who gives her 365 days to fall in love with her. The film has explored several controversial topics, and it has been criticized for multiple reasons, including the romanticization of kidnapping and domestic violence.
3. Seaspiracy (2021)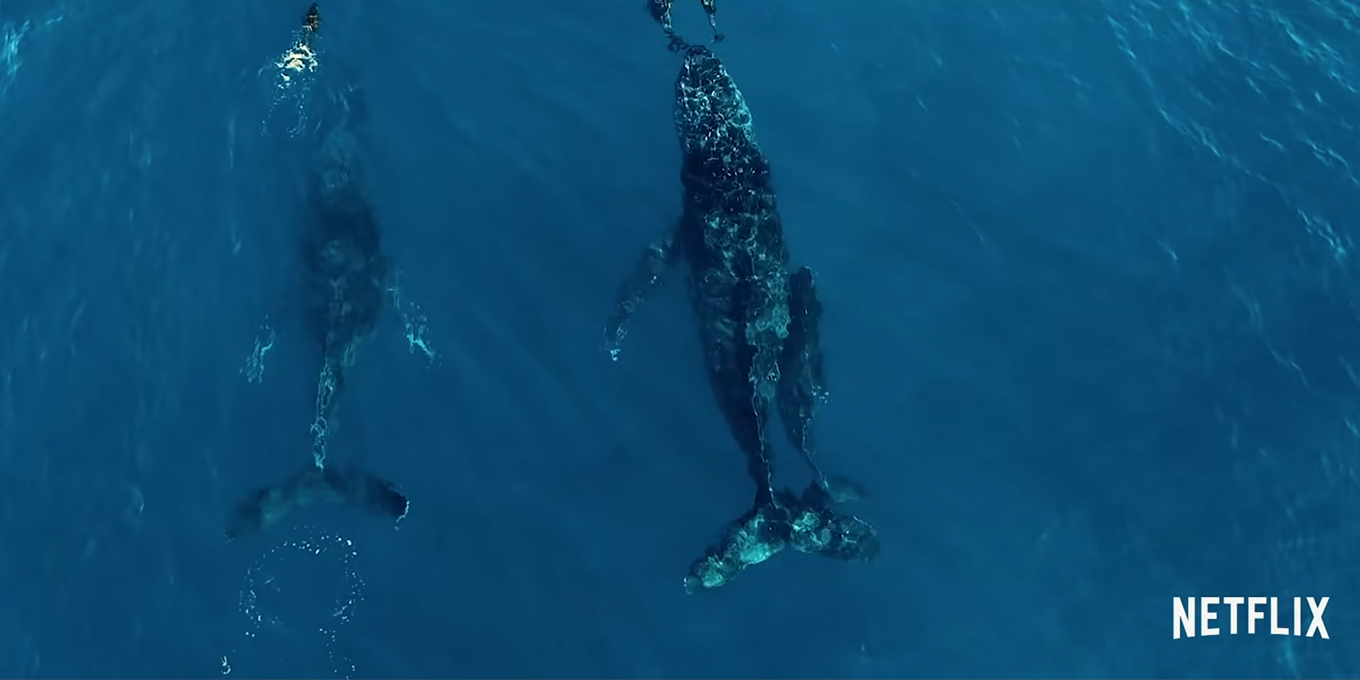 Ali Tabrizi's 'Seaspiracy' is a documentary film produced by Kip Andersen. The film takes on an ambitious project and explores the human impacts on marine life. The viewers are educated about the effects of overfishing, plastic pollution, and ghost nets on the entire ecology that continues to be ignored by the majority of the population. The Ali Tabrizi directorial rejects the idea of sustainable fishing and criticizes several marine conservation organizations that have rallied behind the idea for the last few decades. While the film is informative, it found itself in a number of controversies when sustainability experts and NGOs argued strongly that the filmmakers had presented misleading claims.
2. Cuties (2020)
Starring Fathia Youssouf, Médina El Aidi-Azouni, Esther Gohourou, and Ilanah Cami-Goursolas, 'Cuties' is a French coming-of-age drama film directed and written by Maïmouna Doucouré. The films centers upon a Senegalese-French girl named Fathia Youssouf, who struggles to adapt to her conservative Muslim upbringing. Inspired by her neighbor Angelica, she eventually joins a twerking dance crew and tries to get along with the adolescents of her age. However, the internet culture turns out to be too toxic for her as she ends up making several regrettable mistakes. Right from its initial marketing, the film was full of controversies as Netflix's initial promotional poster was considered inappropriate by a considerable number of subscribers who even ran online campaigns to cancel the streaming giant.
Read More: Best Cancer Movies on Netflix
1. Good Boys (2019)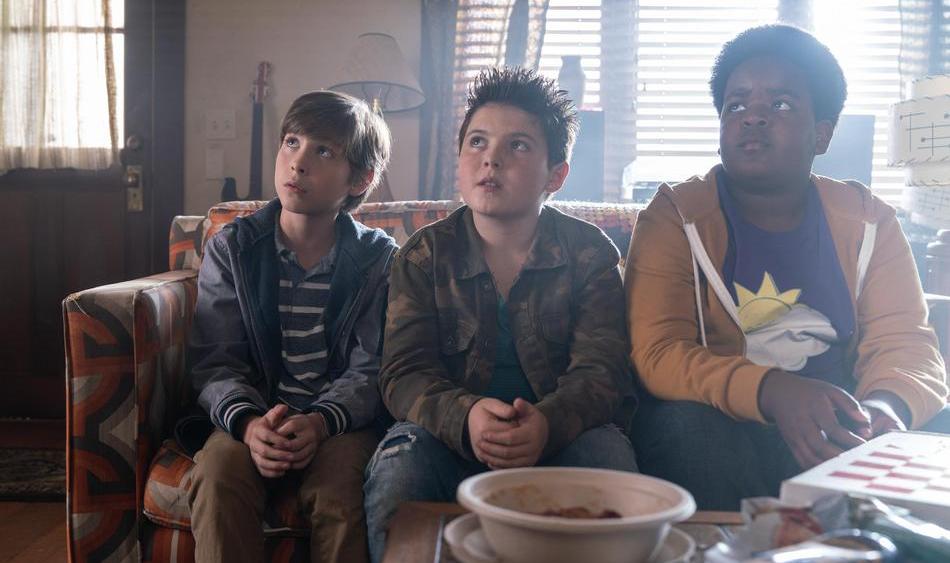 Written by Lee Eisenberg and Gene Stupnitsky, 'Good Boys' is a coming-of-age comedy film that features talented actors like Jacob Tremblay, Keith L. Williams, Brady Noon, and Molly Gordon. The movie revolves around Max, Lucas, and Thor, three sixth graders who are struggling with their own dilemmas. While Lucas's parents are getting a divorce, Thor is confused about his future as a singer after getting discouraged by his peers. Although the problems of these two appear pretty complex, when Max gets the opportunity to kiss his crush Brixlee at a party, the three fans put their heads together to figure out the right way to kiss.
Read More: Best Magic Movies on Netflix