There would be few right now who would argue with me about the 'Cars' franchise lying somewhere near the bottom rung of Pixar (and Disney after Pixar Studios' acquisition) in terms of both quality and box office performance. 'Cars 3', in particular, despite being a vast improvement of its two predecessors and dealing with some real world issues along with emotional heft that the second one severely lacked, and the unfortunate bomb that was 'The Good Dinosaur', exposed that even Pixar wasn't bulletproof, despite most of its films grossing roughly north of $800 Million globally, without much difficulty. As a testament to that, out of the 21 films that Pixar has produced till date, 'Cars 3' and Cars 2' occupy the bottom-most spots on the list, after of course, 'The Good Dinosaur', its lowest-grossing property. Even in a recent editorial by Rotten Tomatoes, the films occupying the least critical scores on the site, and the only Pixar films to not be certified fresh, are the three 'Cars' films.
Regardless of that, it is still regarded as a wildly successful franchise, more so for Disney, since it brings in the big bucks through merchandise and toys that are a hot property among kids, especially when the movies come out. To give you an idea, the toy sales for merchandise based on 'Cars' is the highest ever for Disney, cashing in $5 Billion for the mouse house over a period of five years before the next one came out, and the register kept ringing. Even if in essence, by stating this, I might be rendering my argument about the particular trilogy's quality inconsequential, a fourth film will be made for the reason I just stated above. It isn't in the works, or even officially announced yet, but that's just the way the cookie crumbles, even if Cars 3 had a very suitable end handing on the reigns to another character.
But then again, Pixar sequels have been known to be on the burner for at least a few decades before materializing. Slowly but surely, a 'Cars 4' will happen. Here is everything we currently know of the highly plausible (and possible) sequel. Read on.
Cars 4 Plot: What Is It About?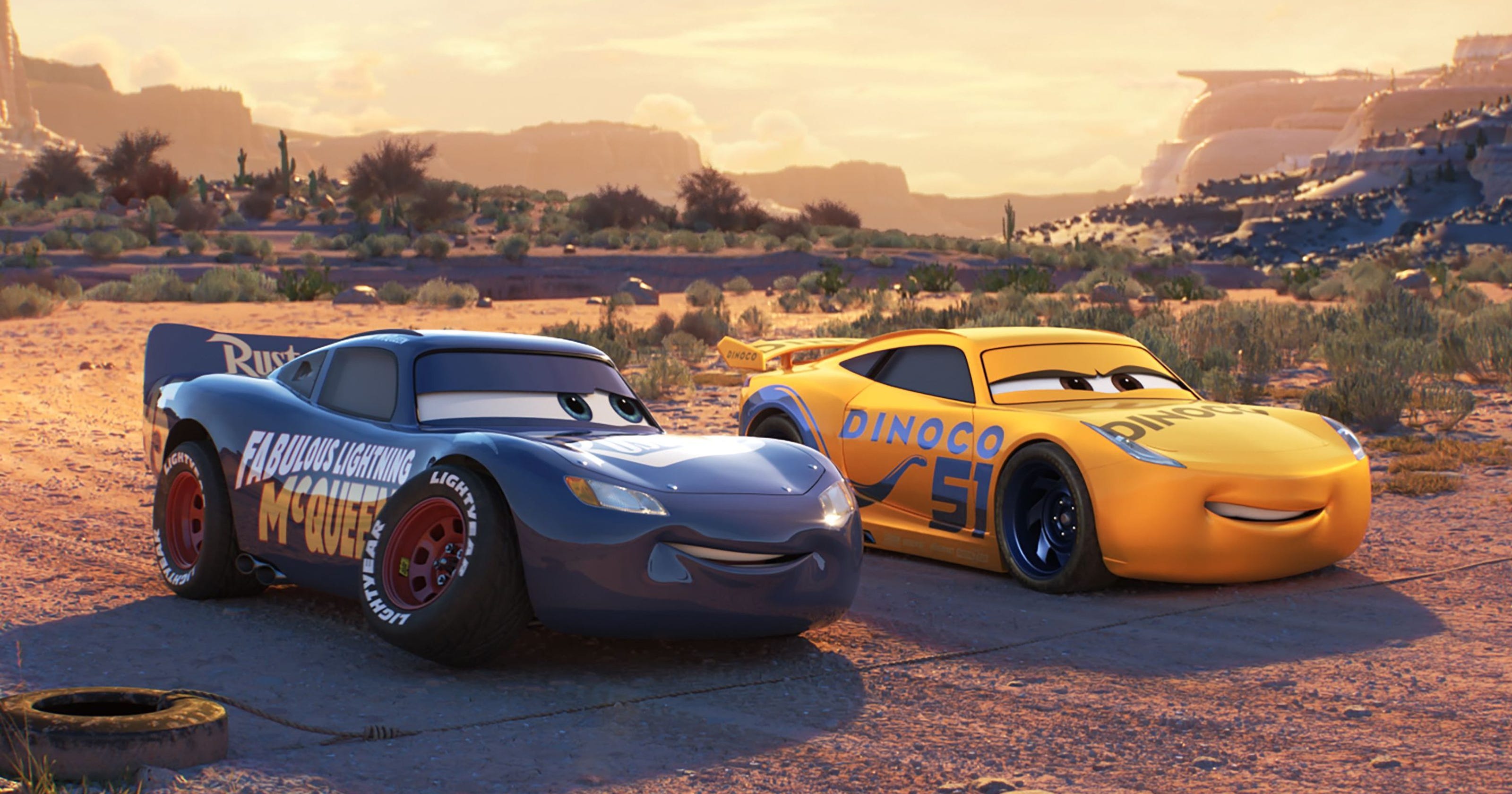 Coming to the finer details of what the plot could be about, the only current indication that we have, corroborated by the producers too themselves, is the role Cruz could play in it, especially as indicated towards the end of the third film. Cruz, who served as McQueen's trainer, finally got her chance to shine in the final race at Florida, in which she wins against Storm. One of the great positives of 'Cars 3' is that despite being an animated film, it dealt with age and the inherent feeling of fading away that comes with it in an all too real manner through McQueen's arc, who finally passes the mantle over to Cruz, allowing her to fill in for him and win the race that he started. The film ends with Cruz and McQueen ending up in the same team, that of Tex Dinoco, after he purchases Rust-eze from Sterling. McQueen is seen docked up in Doc Hudson's colours, his mentor and trainer, and decides to continue racing and training Cruz.
'Cars' didn't take a lot of time just after the first film to build itself up into a franchise, even before the sequels released. TV shows for kids, animated shorts and two full-fledged feature length films: 'Planes' and 'Planes: Fire and Rescue'. The sequels only added to the lore of this world populated by anthropomorphic cars. There is thus no denying that a fourth one will delve deeper into the same world of auto racing with new characters and old ones returning that fans of the franchise have come to love.
As for the prospects of the sequel, producers of the third, Kevin Reher and Andrea Warren, had this to say: "If there's a good story to tell, I mean, our heads kind of break after having gotten this one done, like "oh my God" what could you do the further adventures of? But like any sequel, from Toy Story 4 to Incredibles 2, as long as there's a good story to tell it's worth investing, we do love these characters, we love them as much as the public does." On possible directions that the franchise would take, the duo said, "if Cruz is a breakout character, kind of like Mater was, she would be involved in a 4". Owen Wilson too seems to be on board for a fourth stating that he would personally like a fourth film to delve into the aspects of a thriller, like 'Cars 2' did, in his opinion.
Cars 4 Cast: Who Is In It?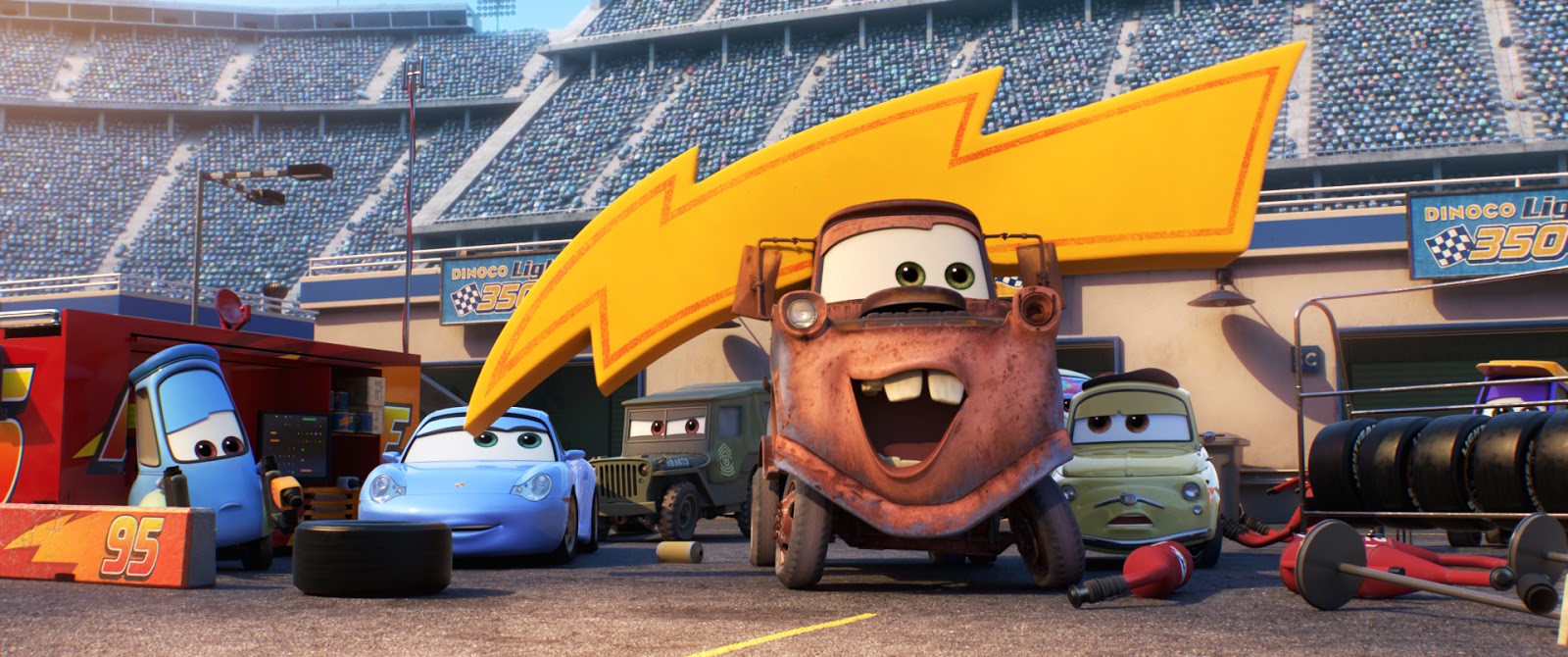 If and when a fourth one happens, I expect the entire gang to return, especially Lightning McQueen and Mater, who are like this franchise's Woody and Buzz. As suggested, the focus could easily be on Cruz's character this time around, so we can also deem her to have greater screen time.
From the cast, expect to hear the voices of Owen Wilson as Lightning McQueen; Cristela Alonzo as Cruz Ramirez; Chris Cooper as Smokey; Nathan Fillion as Sterling; Larry the Cable Guy as Mater; Armie Hammer as Jackson Storm; Ray Magliozzi as Dusty Rust-eze; Tony Shalhoub as Luigi; Guido Quaroni as Guido; Bonnie Hunt as Sally Carrera; Lea DeLaria as Miss Fritter; Kerry Washington as Natalie Certain; Bob Costas as Bob Cutlass; Margo Martindale as Louise "Barnstormer" Nash; Isiah Whitlock Jr. as River Scott; Bob Peterson as Chick Hicks/Dr. Damage; John Ratzenberger as Mack; Lewis Hamilton as Hamilton; Lloyd Sherr as Fillmore; Junior Johnson as Junior "Midnight" Moon; Cheech Marin as Ramone; Paul Dooley as Sarge; Jenifer Lewis as Flo; Madeleine McGraw as Maddy McGear; Michael Wallis as Sheriff; Jerome Ranft as Red; Angel Oquendo as Bobby Swift; Diedrich Bader as Brick Yardley; and Andra Day as Sweet Tea.
Cars 4 Crew: Who Is Behind It?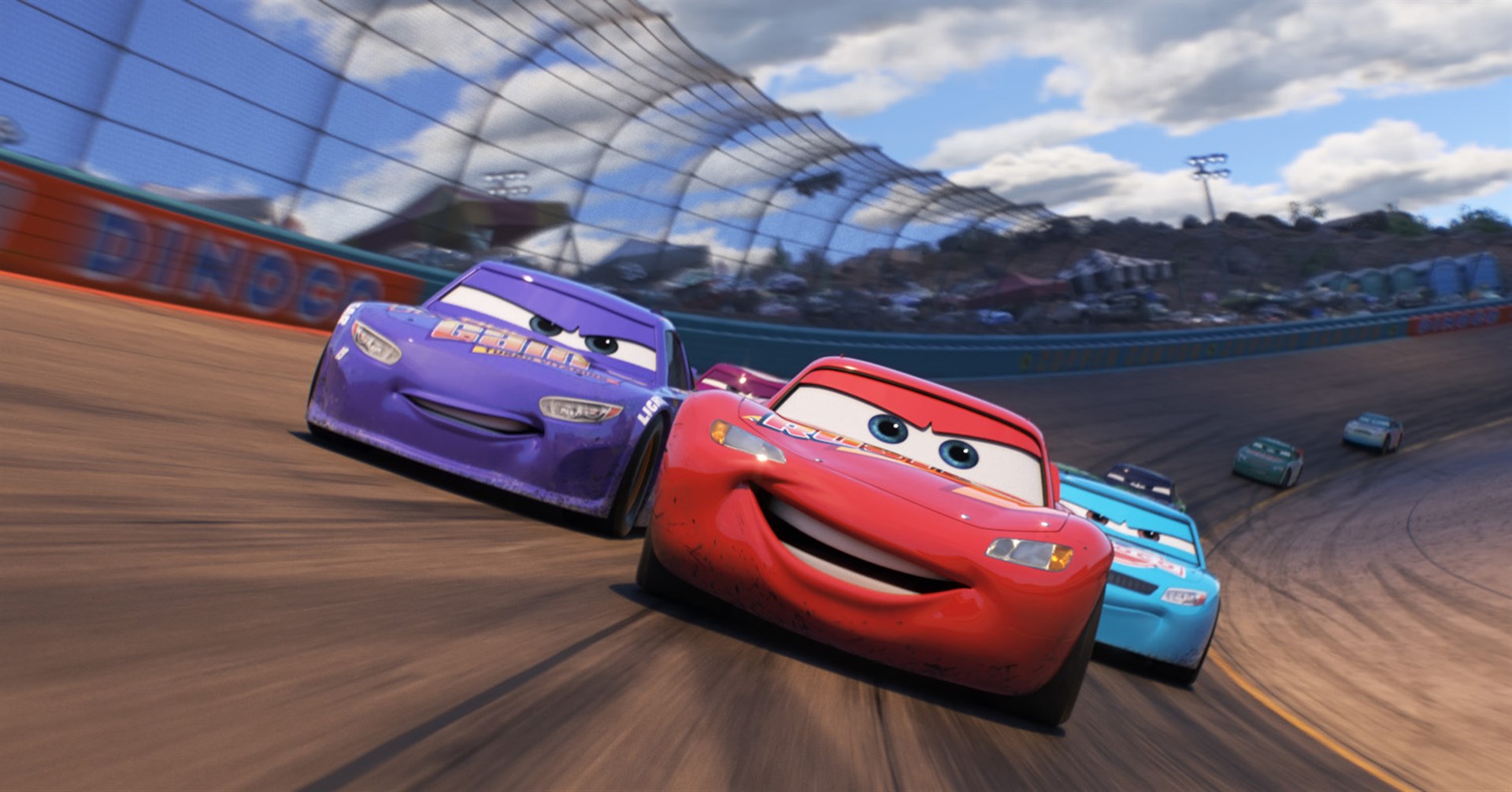 'Cars' is one of the franchises over at Pixar being entirely led by Pixar's creative core team, possibly because the first 'Cars' film was the final independently produced Pixar film before Disney took over the animation company. While the first two were directed by John Lasseter, who stepped away from Disney and Pixar following allegations of sexual misconduct against him, the third one was directed by first time director Brian Fee, with a new set of writers in Kiel Murray, Bob Peterson, Mike Rich, Ben Queen, Eyal Podell, Jonathan E. Stewart, and Fee himself. The change seemed to work for Pixar and the franchise, at least in terms of critical score if not commercial returns, since needless to say, 'Cars 3' came dangerously close to being a flop for Pixar, a rarity rarer than the Hailey's comet for the animation house.
However, I believe that the same team for 'Cars 4' should be able to steer the franchise in a better direction, if the slight promise seen in 'Cars 3' was any indication at all. Music by Randy Newman, who has also composed for all three films of the franchise, would be just cherry on the cake.
Cars 4 Release Date: When Will It Premiere?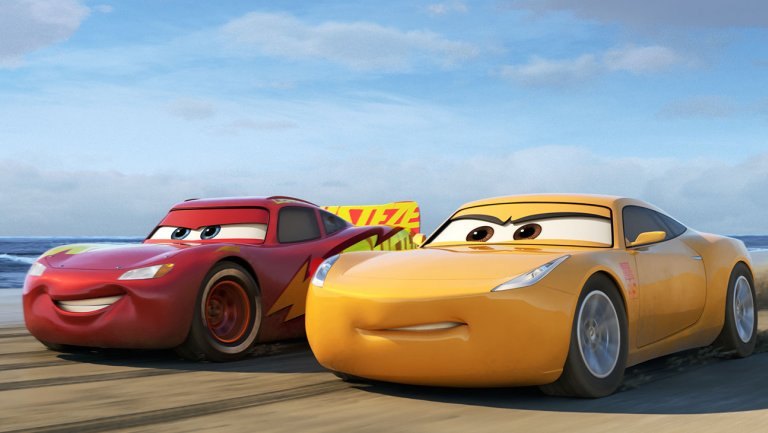 In what is a completely welcome move for Pixar, its upcoming slate of releases is lined up with original films, including the very promising 'Onward' and 'Soul', moving away from the lucrative sequels that it has been making over the past two years. That also seems to be the plan for the near future since Disney too seems to be focused on remaking its own older properties, and this would essentially mean that a 'Cars' sequel might have to wait in the pipeline before Pixar focuses on sequels again. Considering all timelines, I am assuming that a fourth 'Cars' film may be announced as early as late next year. Given that, and the high amount of development, gestation and rendering times these movies go through apart from the storyboarding and animation, I'd give it a tentative 2023 release date. Fans of the franchise may have to deal longer than normal for this one to materialize.
Read More in Previews: Power Rangers 2 | Pirates of the Caribbean 6