In a world where a film about emotions being personified and another one with talking lego blocks can not only be bonafide hits but actually be appreciated for their craft, one would feel that a film about Emojis, the expressive icons we so commonly use over text and emails, could work out to be a similar venture, if nothing else. What turned out, however, was noted by many critics to be the single worst film of 2017, and that's just skimming the surface.
'The Emoji Movie' swept the Razzies with four awards in multiple "worst" categories, being the only animated film to do so, and an abruptly low score of 7% on Rotten Tomatoes, with its critics consensus section simply marked with a "barred" signboard. IMDb (public opinion) hasn't been one bit merciful, with the film holding a dismal 3.2 rating on the site. In my years of writing for and more importantly viewing films, I haven't seen a film so singularly panned for all its aspects than this one. Even the famously so-bad-it's-good Tommy Wiseau anti-masterpiece 'The Room' fared better.
As multiple media outlets have reported, the film was in a lot of ways, simply doomed to fail ever since the first trailer dropped and the audience discovered an idea that they automatically conceived too implausible to firstly fathom, and to be translated into animation for a kids' film. One of the principal complaints from the film, apart from of course the very idea at its core was that it seemed to be a blatant exercise in brand promotion and product placement for all the apps featured in the film. Simply put, from sarcastic 10/10 reviews on various forums, a change.org petition for Sony to make a sequel with 5000 signatures (of course meant as a prolonged practical joke), and flat out brutal critical and audience reviews, this film was massacred. That too I feel is putting it mildly.
Believe me, I wouldn't have spent a considerable chunk of this write-up in counting virtually everything that went wrong with 'The Emoji Movie' if it wasn't important in gauging the prospects of an actual sequel to 'The Emoji Movie'. However, since you are here, I am assuming that for some reason, you really want this film to have a sequel, or at least know the prospects of one happening. Here, we examine those.
Having examined how the film fared opinion wise, there lies an interesting proponent when we look at its box office figures. If we temporarily forget that this was an animation movie for which the ROI is usually at least 10 times, a $217 Million gross against a $50 Million budget is not something one would term too shabby. That would have made the studio possibly interested in a sequel too, but in the current scenario, Sony too seems to have abandoned the project simply, with not one mention of the film being made at any press event or fan gathering post its release, and they do seem better off without it.
A lot of times in history, studios have made sequels to ambitious films that were poorly received as revisionist films, virtually correcting everything that people said was wrong with the previous film. Of course, the times when studios would care about audience sentiment (which too seems to be missing here) more than image and minting nostalgia money is too far gone now, but in the wake of an Oscar win last year and a potential Oscar winner this year, the studio attempting to revive an animated property that was declared DOA would seem nothing any more than a futile exercise, and Sony do seem to know better in this regard.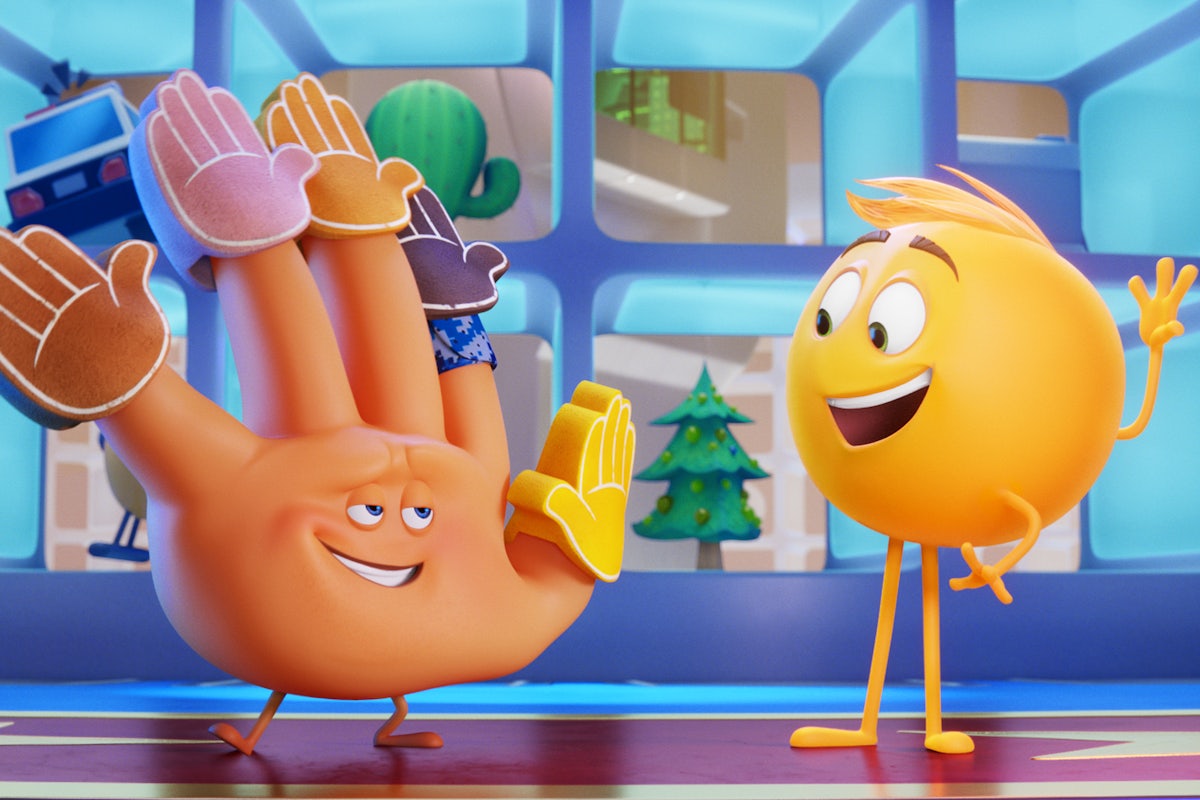 Think about it, after 'Men In Black: International' flopped hard, 'Once Upon a Time in Hollywood' and 'Spiderman: Far From Home' were able to prove saviors for the studio in 2019. More so, only today we seem to have been blessed with the news that Tom Holland's Spiderman won't be leaving the MCU, with Sony and Marvel Studios entering negotiations again over splitting profits made off of Spidey films.
Amidst those, the only thing that even the chatter of a sequel to the most panned studio production of 2017, that too a kids film, can inflict is damage upon the image of a studio that is anyway struggling with retaining and reviving old properties. With nothing of the sort coming from any of the actors associated with the film either, with Patrick Stewart as the poop emoji stating that he thought his role was meant to be a joke in the film, I think that it probably is time to bury this one's head in the sand. If you were expecting a revised, all flaws fixed film, accept the rather wonderful 'Spiderman: Into the Spiderverse' to be one.
Read More in Preview: Will There be a Paddington 3?