2018 was a good year for fighting games in general and it seems like 2019 is also shaping up to be a good one. We already have a bunch of fighting games released in the first quarter of 2019 with a whole lot more scheduled for later. Hence, we decided to compile several fighting games that are yet to be released, so that you guys don't miss out on them. Here is the list of most anticipated new fighting games coming out in 2019, 2020 — with their release dates — that you can play on PS4, Xbox, PC, Online, iPhone or Android. We can only hope that these latest fighting games are as good as some of the recent ones.
7. Kill la Kill the Game: IF (TBA)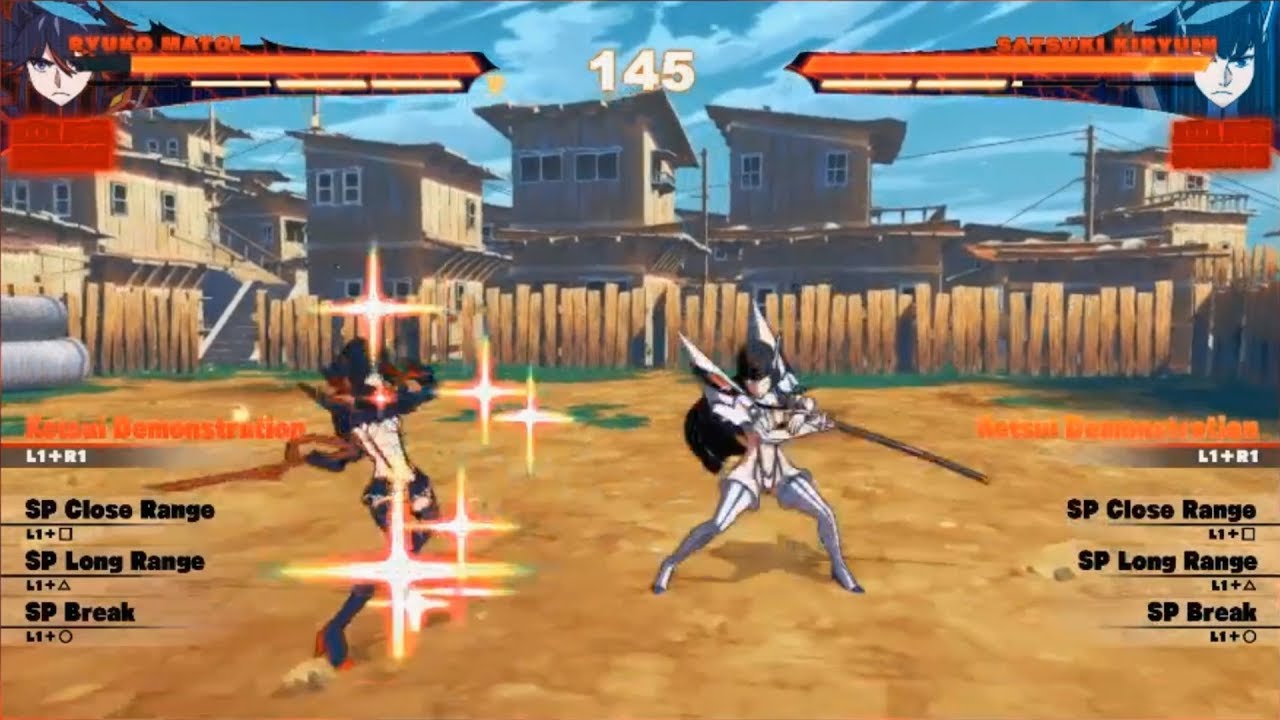 You might perhaps recall this one from an anime of the same name, which found massive popularity in Japan. Now, fans of the anime can rejoice because a complete fighting game is being developed that revolves around the 'Kill la Kill' universe. We do not have in-depth details about the gameplay yet but it seems like it will feature the popular characters from the series in an arena based fighting format similar to the 'Dragonball' fighting games but limited to the ground. We will update further details once we get to learn more about the game, but for now we urge people to go through the anime in order to catch up on the story. The trailer reveals flashy combos and finishing moves and since the anime features a lot of gun-based violence, we expect the game to reflect on the same. If you are a fan of arena fighters, then we highly recommend you keep your eyes out for this one.
6. Fantasy Strike (TBA)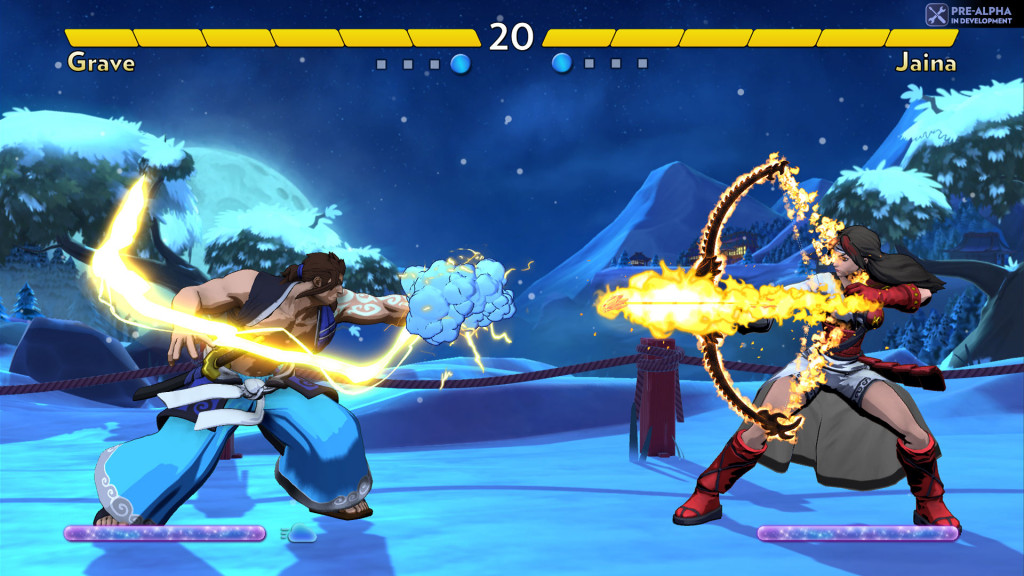 'Fantasy Strike' is an upcoming 2.5D fighting game that has some of the easiest controls we have seen in a while. The basic moves and the subsequent special moves for each character are conveniently mapped to buttons on the controllers, therefore eliminating the need to memorize full combos. However, don't disregard the game for its easy gameplay mechanics, since it actually enhances the battles and fights. Even though you do not have access to flashy combos and masterful finishing moves, keep in mind that your opponent also doesn't have access to it, which perfectly balances it out. In fact, it makes the gameplay very entertaining when one in the group doesn't trash on others just because he or she is better. It actually gives the less adept players a chance to comeback in the fights, making it one of the more forgiving experiences out there.
We first thought the game will not have much depth, but it does manage to surprise you with its itty-gritty details. There's a bit of everything for everyone in this one, thematically speaking. Whether you want a character who is a goofy painter or a masterful dragon is entirely up to you and the game makes sure that all of them are equally balanced. There are various factions like the zoners and the rushers, which provide a bit more immersion to the overall experience. This is one game we highly recommend to people who are new to the fighting genre since it really does simplify things. It's presently available on Steam Early Access, so if you feel like checking it out, head on over there and sign up for the access.
5. Granblue Fantasy Versus (2019)
'Granblue Fantasy' is a well known role playing video game developed and published by Cygames in the year 2014 for android, iOS and web browsers. It found massive popularity on android devices mainly due to its in-depth gameplay mechanics and intricate background score. The game managed to reunite Nobuo Uematsu and Hideo Minaba, two of the most notable music directors who have previously collaborated on 'Final Fantasy' series and the 'Lost Odyssey' series. It is regarded as one of the best role playing games on mobile handheld devices and features seamless turn based battles using powerful characters.
Soon, 'Granblue Fantasy Versus' will allow fans of the series to choose their favorite characters and then take part in fighting competitions in a 1v1 format. It is currently in development and no release date has yet been confirmed by the devs, but we can expect it to come out sometime late in 2019. There are two versions presently in development, both for PS4 devices — one an action adventure and another a fighting game; so fans of the genre have a lot to look forward to. However, we will be focusing on the fighting game here, which is presently being developed by Arc System Works. They have quite a bit of experience when it comes to fighting games, having previously worked on titles such as 'Guilty Gear' and 'BlazBlue', so we are waiting to see what they make of this one. Flashy combos and specials are a given, in addition to in-depth character development, making it quite a formidable entry into this years' list of fighting games.
4. Million Arthur: Arcana Blood (2019)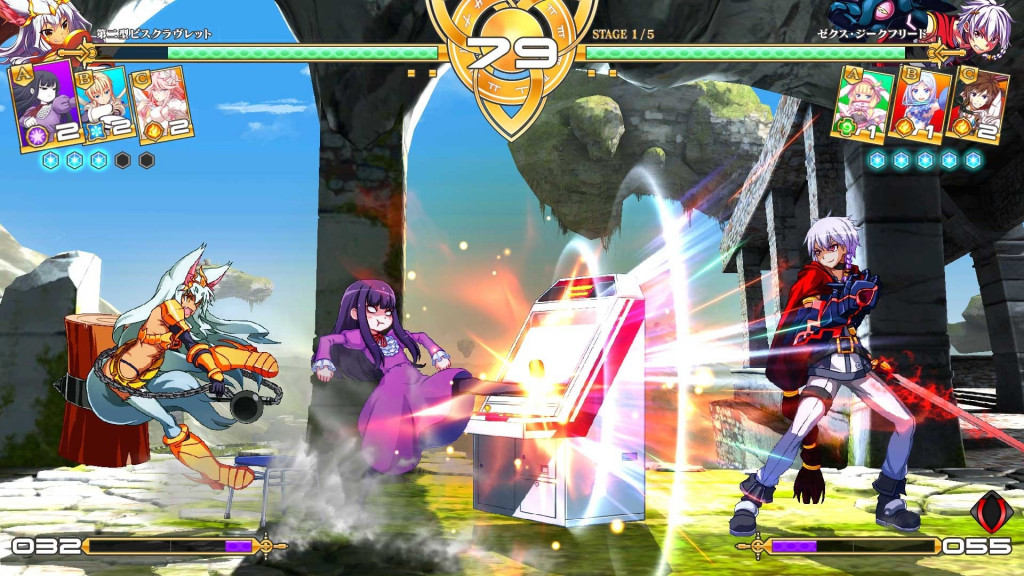 Get ready for the 2.5D platformer experience that's coming this summer containing all the famous characters from the 'Million Arthur' series. If you are unfamiliar with the series and like playing fighting games, then this is the perfect opportunity for you to get into it. It features beautiful original Japanese art for all of its characters including new art for guest characters. Now the guest characters have not yet been confirmed but the series has always managed to surprise us in the past, so we are counting on them to do the same again this time.
The game is set in an alternate Britain where there are a million King Arthurs with millions of Excaliburs, each striving to become the greatest king that ever lived. During gameplay, you are required to choose 13 characters from a total of 31 in order to take part in fighting championships. Each character has its own abilities and fighting styles, so don't go around choosing randomly. A team should be structured according to the fighting styles of your chosen characters.
There are various modes but the ones you will be frequenting to are the Story Mode, Online Versus Mode and Local Multiplayer Mode. The story mode takes you through the linear campaign where the characters in your team strive to save the country from outer threats. Civil wars are a common occurrence and it has reduced the unity of the country to rubble. This is where you come in and restore peace to the land. The online versus mode allows you to search and join games online in a multiplayer setting. Lastly, the game also supports local multiplayer that allows you to play matches against a friend without the use of the internet. This is one fighting game you should definitely look out for in 2019.
3. Shovel Knight Showdown (2019)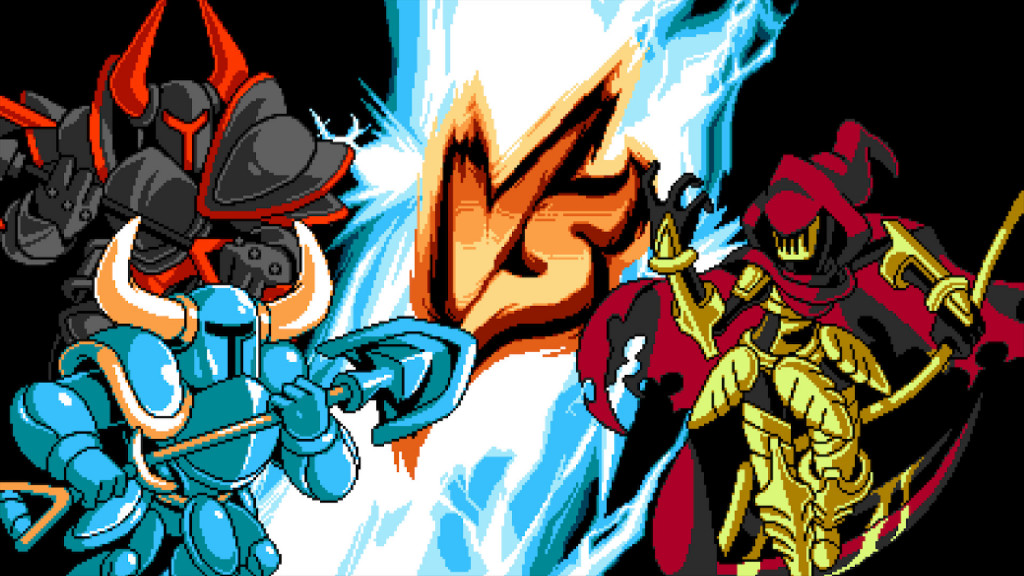 'Shovel Knight Showdown' is the upcoming expansion to the original 'Shovel Knight' game that was released in the year 2014. It was one of the best kickstarter campaigns of the year, with the title reaching out to over a 100,000 people over the course of 1 month. On release, it received overall positive reviews, making it one of the best fighting games of the year. It won the best 3DS game, the Best Music, the Best Platformer from IGN, and the Best Independent Game from The Game Awards.
A number of expansion packs were released for the game due to its overall popularity and massive success. The four campaigns that are playable right now are the 'Shovel of Hope' campaign, the 'Plague of Shadows' campaign, the 'Specter of Torment' campaign and the 'King of Cards' campaign. 'Shovel Knight Showdown' is scheduled to be the 5th expansion that will introduce the multiplayer aspect to the gameplay but has been unofficially delayed. However, the developers have confirmed that it's still in production but no release date has yet been confirmed. But we have reason to believe that the game will be released sometime in the last quarter of 2019 since they have been releasing steady updates over the past few months. The trailers feature new concepts and mechanics that are being introduced in order to support the multiplayer aspects of the game. We have no confirmation of the new mechanics and we will update it in this space once it gets released.
Read More: Upcoming Racing Games
2. Samurai Shodown (2019)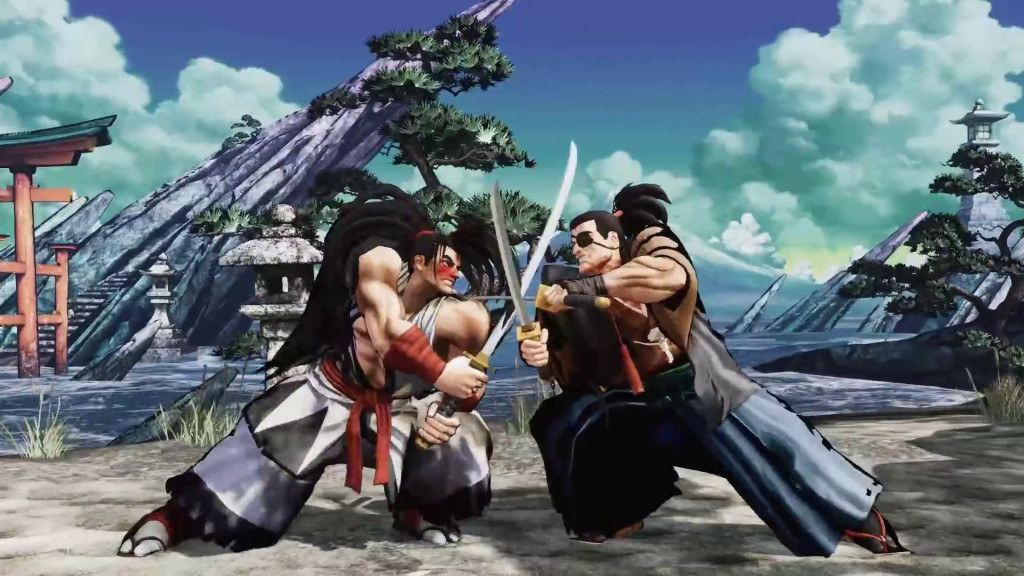 'Samurai Shodown' is another massively popular fighting video game that has been dishing out consistent titles over the years. The game is also known as 'katakana' in Japan, so if you are unfamiliar with 'Samurai Shodown', then you probably know it by that name. The first instalment in the series was released in the year 1993 and with over 15 games over the course of 25 years, it has gathered quite a following for itself. The upcoming title is simply named 'Samurai Showdown', just like the first installment back in 1993, and going by the trailers released for it, it seems like the series is going back to its roots. We will be able to provide you with the in-depth mechanics of the title once we get to try it out for ourselves after it releases on the 27th of June, 2019. It is being developed and published by SNK, similar to the previous instalments and it has the position to contest the finest games out there for the best fighting game of the year.
The game places you in 18th century Japan during the period of exclusion. You are able to choose from a select few characters, each having their own abilities and strengths. Most of the characters from the previous instalments make a comeback and new characters are also being introduced. The new characters that are confirmed till now are Darli Dagger, Yashamaru Kurama and Wu-Ruixiang. As stated earlier, we will post more details once more information is available, but going by the production process for the game, this is one fighting game to look out for this year.
Read More: Upcoming Shooting Games
1. Mortal Kombat 11 (2019)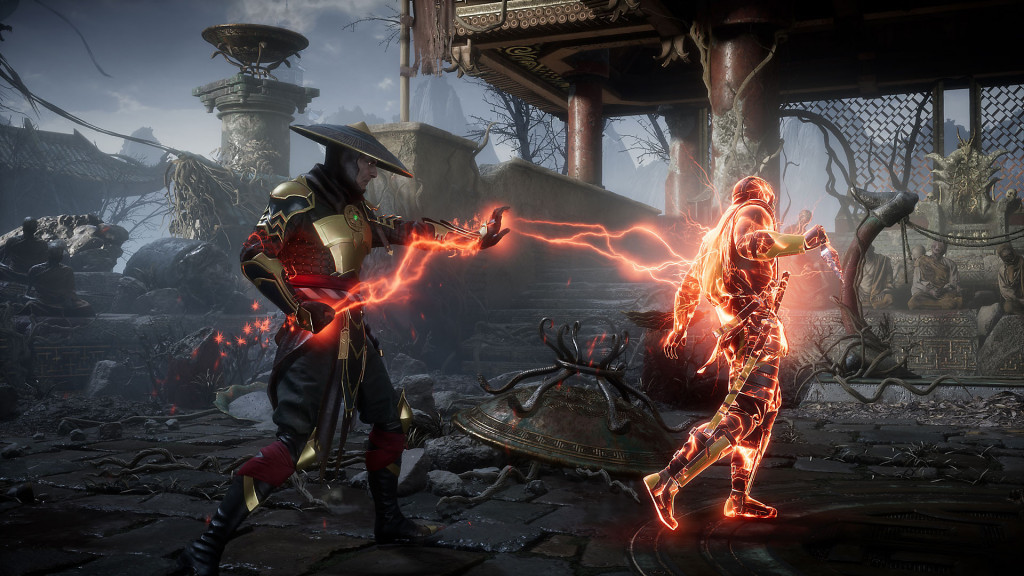 'Mortal Kombat 11' is here and we can almost taste the fatalities! The 11th installment to the beloved yet controversial video game series is being developed by NetherRealm Studios and will be published by Warner Bros. Interactive Entertainment on the 23rd of April, 2019. It's about time we received another 'Mortal Kombat' entry since we were really tired of beating up the same old characters and this time it seems the series is getting a bit of love from WB.
Two new mechanics are being introduced in addition to the ones that you are familiar with, namely 'fatal blows' and 'krushing blows'. Fatal Blows are quite similar to the X-Ray moves that we are all too familiar with, but they only become available to the player when the character's health drops below 30%. For example, if you are playing as Sub-Zero and your health drops sub-30%, you will have the option to unleash the fatal blow. It will feature different animations for different characters and similar to the X-Ray moves, it deals massive amounts of damage to the opponent. However, it can get a bit tricky to use in a multiplayer format, as the window for popping the move is quite small if you're up against a veteran. Therefore, it will either be used as a strategic move for some characters or a last ditch effort for some, but how relevant it is to the gameplay, we are yet to see.
Krushing blow is another new mechanic that is nothing but a new cinematic version of the existing special moves of the characters but only triggers when certain conditions are met. The last new mechanic being introduced is a 'flawless block' technique that triggers when you successfully block an attack. It provides a short window for a comeback move, balancing the gameplay. We can't wait to get our hands on the new 'Mortal Kombat' and we promise to keep you updated once we do.
Read More: Upcoming FPS Games