The Nintendo Switch was arguably 2017's greatest gaming breakthrough. After the travesty that was the Wii U, hardly anyone, from industry experts and community reviewers to fans all over the world, expected Nintendo to make such a lasting impact on the gaming console market, and by extension, on video games as we have come to know them. The Switch went from strength to strength, banking upon its unique hybrid nature to deliver some of the most extraordinary gaming experiences of this generation. The device proved that we didn't need graphical powerhouses to experience stellar games, nor did we have to resort to AAA video game publishers to get our fill of gaming.
What's more, the Switch offered the one fantastic advantage that no other console could: portability. This wasn't taking just non-graphically intense games on the go, the Switch had legitimate AAA experiences which one could take literally anywhere and play. 2017 saw the likes of 'DOOM', 'Wolfenstein II: The New Colossus', 'L.A. Noire', and 'The Elder Scrolls V: Skyrim' among many other third-party offerings which we could take out of the TV and actually play anywhere. Of course, Nintendo's own offerings in the Switch's launch year is now the stuff of urban legend. No other console has had such widely acclaimed exclusive experiences as being an adorable Italian plumber out to rescue a princess with the help of his magic cap friend, or that of a legendary hero waking up from a 100-year-old slumber to answer the call of a brave princess and save his kingdom from an ancient foe.
2018 saw the continued dominance of the Switch, with more magnificent games being released, all of which have made the gaming possibilities on the machine even more astonishing but very much possible simultaneously. Without further ado, here are the top Nintendo Switch games of 2018. The list also includes Nintendo NES games.
10. Mario Tennis Aces (2018)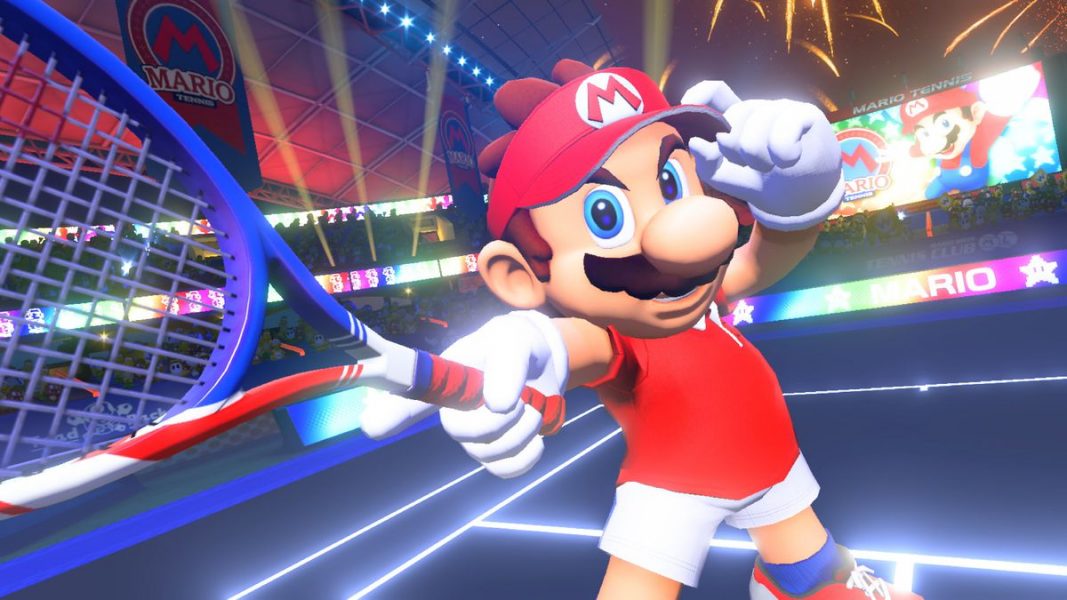 Mario has been invading our screens in every way imaginable since time immemorial. Not satisfied with simply rescuing Princess Peach from the clutches of Bowser, our beloved plumber has been in racing games, golf courses, and even Yoshi, one of the main characters, has garnered acclaim through his own series of games. 'Mario Tennis Aces' is another instance of Mario's all-pervasion. It is a fun game that takes the essentials of the sport and gives it a colourful Mario twist. From innovative super-powered gameplay mechanics to a solid tennis game at the core, the game has it all. It is also the first tennis game to include a story, the first tennis game since 'Mario Tennis: Advance Tour' on the Game Boy Advance (GBA). All in all, a terrific family entertainer to grace the Switch.
Read More: Best GamesCube Games
9. Bayonetta 2 (2018)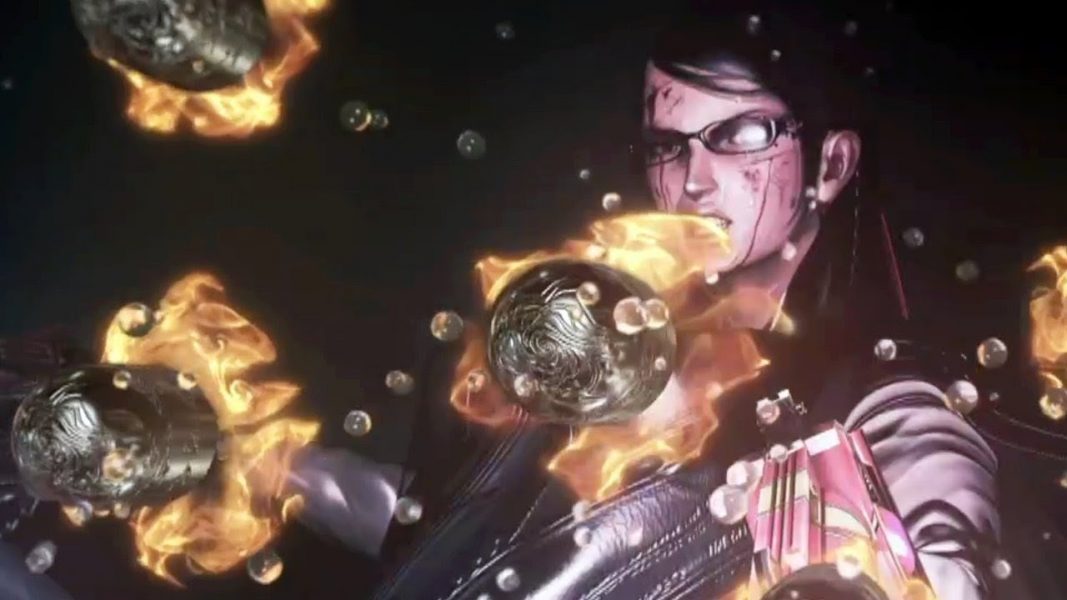 The 'Bayonetta' series has rightfully received critical acclaim for the swashbuckling combat, stylish presentation, and compelling gameplay. By porting over to the Switch, gamers could experience all the thrills and spills of 'Bayonetta 2' anywhere they wanted to, making the engrossing story and an awesome protagonist in the Umbra Witch even more enticing! Combined with seamless action-packed sequences, 'Bayonetta 2' is a must-play. What's more, players can get the first game within the price of one game too!
Read More: Best WWII Games
8. Hollow Knight (2018)
There is something uniquely fulfilling about games that require players to keep grinding and repeatedly playing every level to progress through. The most enduring example of this structure is of course the 'Dark Souls' series of games by From Software, with the excellent 'Bloodborne' somewhat of a spinoff of the franchise. Team Cherry's 'Hollow Knight' is a Metroidvania masterpiece that is cut from the same cloth.
Player play as a mysterious knight out to uncover the many secrets of Hollownest, the underground insect kingdom. The game is unforgiving in its gameplay, with players battling hostile insects and bugs in the depths of the massive kingdom. The repeated playthroughs only highlight the beauty of Hollwnest and the sheer depth in gameplay and progression mechanics. 'Hollow Knight' is perhaps this year's most underrated game and serves to highlight the suitability of the Switch to showcase indie endeavours.
Read More: Best Nintendo Wii Games
7. Undertale (2018)
Speaking of underrated video games, 'Undertale', by American developer Toby Fox, has to be near the top of the list irrespective of year and genre. The game had garnered loads of accolades from many publications and critics on other platforms before finally arriving on the Switch in September this year, three years after its original release in 2015.
Players are thrust in the shoes of a young boy who has fallen from the surface into the Underground, a world of magic and fantasy populated by all kinds of creatures and monsters. The aim is to get back to the surface while battling these monsters. The gameplay is multi-layered and delightfully complex, allowing for multiple endings and story branches, all of which is dependent on the player's actions and the choices they opt for, throughout the course of the game. Being as portable as it is, the Switch has proven to be an ideal platform to have such a game, that may be light on the graphics but quite heavy on the narrative.
Read More: Best GBA Games
6. Octopath Traveler (2018)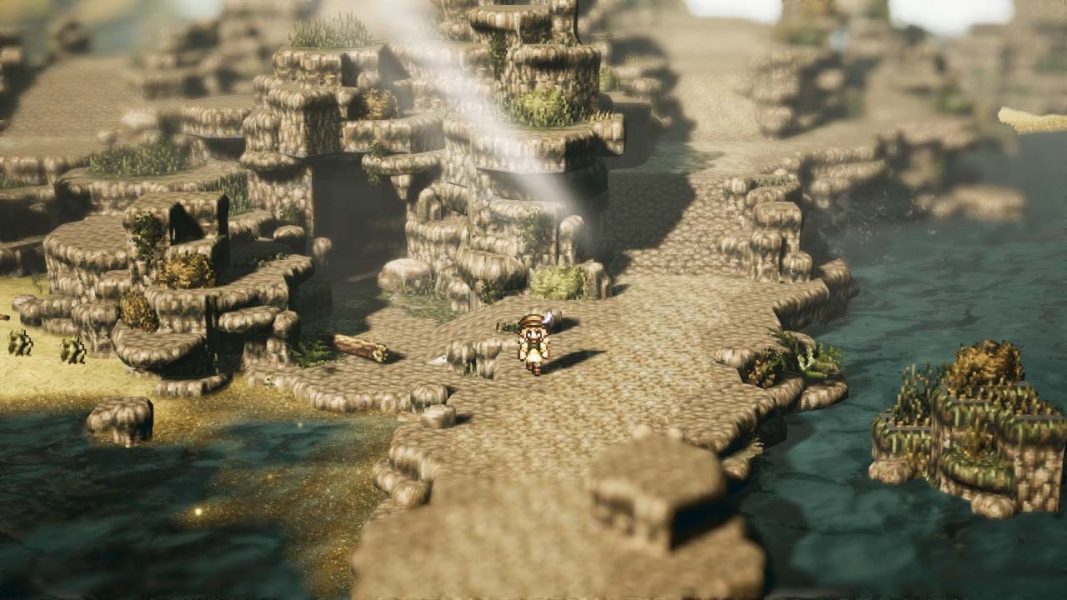 While the Switch has been selling very prominently over the last one and a half years, its present-day success can be credited to an improbable but indubitable factor: Square Enix's enormous RPG 'Octopath Traveler.' The game leverages an idiosyncratic HD-2D art technique that combines the Super Nintendo Entertainment System's 16-bit architecture with modern polygonal settings and of course, full HD presentation.
Players need to choose one among eight principal characters to begin their journey, as the name suggests. All of them are blessed with unique skills and abilities, and players have the ability to move on to the other seven character in the order they prefer. With a story colossal in scope and impressive turn-based combat, there should be no surprise that this game has sold over a million copies since its release, and it has been vindicated by being awarded the 'Nintendo Game of the Year' at the Golden Joystick Awards, and three nominations at The Game Awards, that took place just a few days ago.
Read More: Best Games For Teens
5. Into the Breach (2018)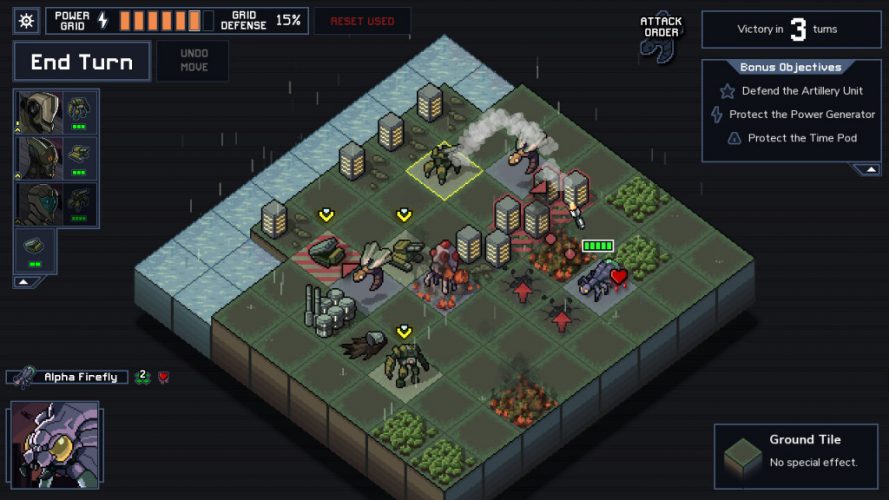 Turn-based strategy games are usually perceived as being too technical and meant for only a selective audience, but the exceptional 'Into the Breach' by Subset Games seeks to defeat that stereotype. Long story short, it does that very impressively.
The game takes us into a not-so-distant future where humans are locked in a never-ending battle with monsters known as the Vek. The humans operate advanced mechs to beat them in battles, where they need to protect civilian structures that power up their machines. With a variety of weapons, equipment, an unparalleled depth in gameplay, and the 'Best Strategy Game' award at the recently concluded Game Awards, it is no wonder that 'Into the Breach' is one of the best Nintendo Switch games of 2018.
Read More: Best VR Games
4. West of Loathing (2018)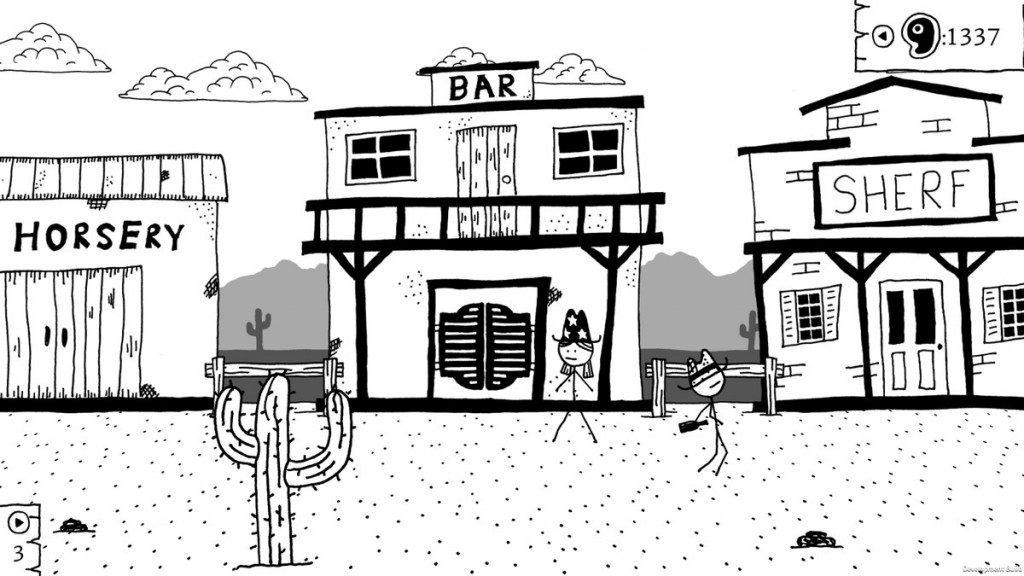 While video games across most genres are quite well-known by gamers worldwide, comedic video games tend to go under the radar, irrespective of whatever platform they are on. The widespread appreciation of several genres is a feature of any specialised culture as video games are, and while this hasn't been the case for humorous games of late, it looks like the wonderful 'West of Loathing' will defeat the bias. The adorable stick figure art approach combines quite impressively with the game's cowboy milieu. With a rootin'-tootin' plot and surprisingly detailed level design that can rival many AAA games, this RPG has shown how the Switch is arguably the best home for such indie efforts, and where they can flourish without being dominated by more so-called mainstream games.
Read More: Best PSP Games
3. Celeste (2018)
How many times have we heard 'the journey of life'? It is arguably right at the top of all the clichés we hear on a regular basis. But in an age where we are rightly told to get away from such clichés, what if there were to be a thoroughly original game based on this maxim? A game that tackles one of the most pressing issues of the present day and delivers a remarkable gaming experience. Sounds impossible? 'Celeste' by Matt Thorson and Noel Berry will prove you wrong.
The game takes players in the role of Madeline, a young girl as she makes an action-packed and strenous journey to the top of the eponymous mountain to break free of the chains of her private angst and be who she really wants to be in life. On the way, she meets some amazing characters who are all on their own personal journeys. Madeline's battles with her own demons of depression and panic attacks strikes a chord with today's audience who's increasingly aware of how the everyday and societal expectations take a toll. Gameplay mechanics such as mid-air dashes, springs and spikes keep the game fresh and blends impressively into the setting. The game recently won 'Best Independent Game' and the 'Game for Impact' awards at the Game Awards too. All of this, and much more, makes 'Celeste' a great game with an even greater heart.
Read More: Best Flash Games
2. Pokémon: Let's Go, Pikachu! (2018)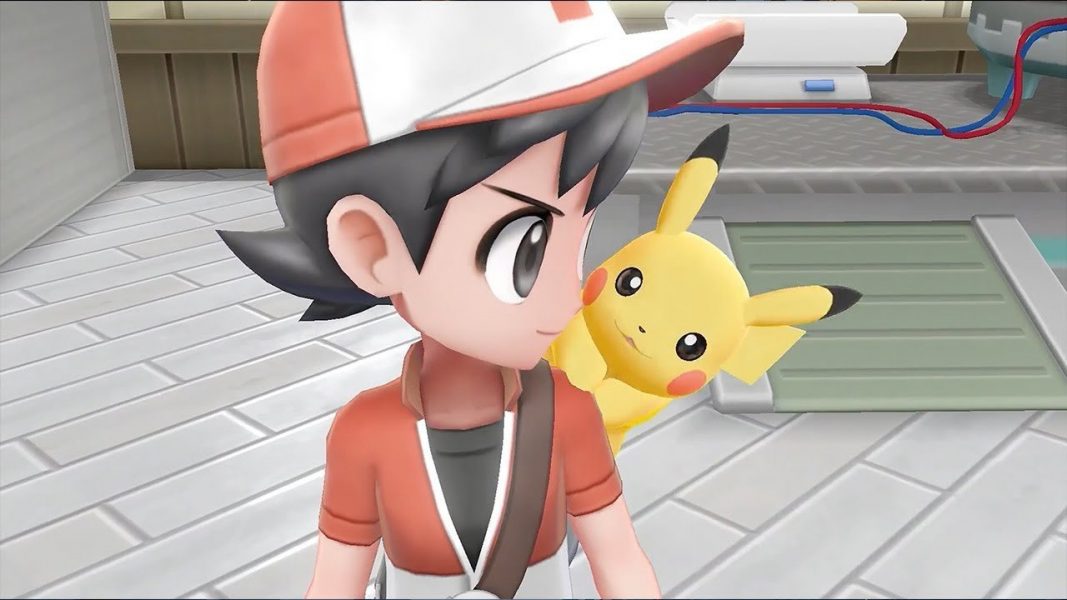 Ever since the Switch released in March 2017, fans have been clamouring for a 'Pokémon' game. 'Pokémon: Let's Go, Pikachu!' along with the other associated release, 'Pokémon: Let's Go, Eevee!' may not have the core role-playing elements of the main games but offer generous dollops of entertainment. With the eponymous two Pokémon as buddies, players need to explore the entire Kanto region. 'Let's Go, Pikachu!' is a delightful and quintessential 'Pokémon' experience in almost every way, from battling Gym Trainers and capturing Pokémon. When a 'Pokémon' game releases, it is almost certain to be a rollercoaster ride on Nintendo, and this one doesn't disappoint.
Read More: Best iOS Games of 2018
1. Super Smash Bros. Ultimate (2018)
It has been the tradition of the 'Super Smash Bros.' franchise to have swaggering fighting mechanics, varied move styles but accessible control schemes, and an excellent cast of characters taken from an incomprehensible number of games. This year is seeking to raise the stakes, with 'Ultimate' living up to its moniker and boasting of all fighters that have ever appeared on the series from Pikachu and Sonic to Pac-Man and Ridley. The recent reveal of Joker from 'Persona 5' as one of the fighters at The Game Awards added even more sheen to an already solid game. With new locations, power-ups, and the impossibly long list of characters, it is a no-brainer to call it one of the biggest hits of the year.
Read More: Best Android Games of 2018