The category of best animated feature is one of the most interesting ones to see every year. Starting 2002, the award was introduced to honour outstanding achievements in the field of animation filmmaking, and unlike regular films, animated films are judged on a dual criteria. The first, more obvious one, is how well made the film actually is, and the other regular practices of movie making. The second, also easy to guess, is the innovation or complexity in the animation process.
Funnily enough, the category has, in the past few years almost become synonymous with Disney and/or Pixar, given that out of the 18 times this award has been presented since its inception, a Disney production has won it 12 times, 9 times out of which it was a Pixar production as well. The only other studio that even remotely comes close in terms of financial success and franchise building is Dreamworks Studios. Other notable studios include Studio Ghibli, a Japanese studio known for making heart rendering cinema using minimal 2D animation, and is responsible for gems including 'Spirited Away' and 'The Wind Rises', and Aardman Studios, responsible for some really great stop motion cinema including 'Wallace and Gromit', 'Shaun The Sheep' and the recent 'Early Man', bringing to fore a painstaking process of animating over years using actual clay models.
Last year, however, was particularly interesting since it saw the emergence of a new studio with respect to the Academy that was finally able to beat Disney's undefeated streak in over six years: Sony's amazingly entertaining 'Spider Man: Into the Spiderverse'. The slate for this year looks amazing as well, and if you thought Disney was killing it until last year, then you have no idea what Disney has in store for us in 2019. SO, without further ado, here is the list of best animated film contenders for Oscars 2020.
6. The Addams Family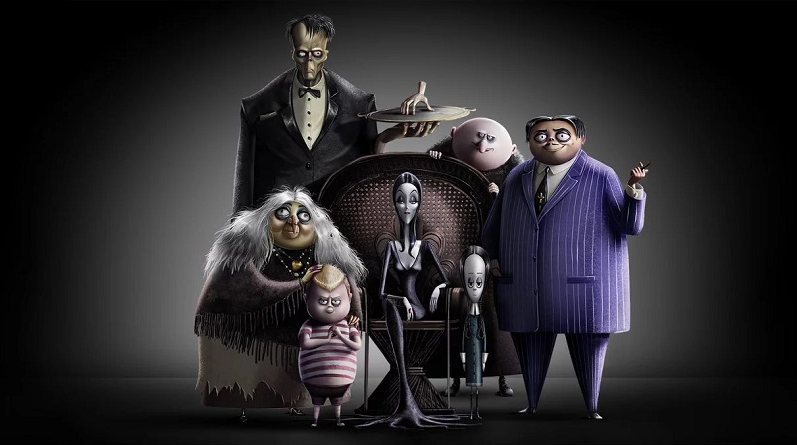 Now who among us doesn't know this eccentric family? A significant part of our childhoods, 'The Addams Family' receives the 3D animation treatment at the hands of Sausage Party directors, and the production team seems to have absolutely the right guys for the job. Oscar Isaac as Gomez Addams, Charlize Theron as Morticia Addams, Chloë Grace Moretz as Wednesday Addams, Finn Wolfhard as Pugsley Addams, and Nick Kroll as Uncle Fester and Bette Middler as Grandmama. Oscars or not, 'The Addams Family' still remains one of the most anticipated animated features for the year for me. And who knows? Given the right kind of marketing, MGM's latest might as well get in.
5. Farmageddon: A Shaun the Sheep Movie

Because that's what Shaun the Sheep and friends needed: an alien invasion! A direct sequel to 2015's 'Shaun the Sheep' film, 'Farmageddon' is easily one of the most anticipated films from Aardman this year, after last year's 'Early Man' narrowly missed a nomination. Even though given Disney's streak, it is hard to imagine how tough it must be for the other studios to get in, but this is Aardman we are talking about. The studio enjoys an immense fanbase in Europe and America, and their stop motion technique in a world of fast moving digital animation is a treasured asset. What's more is that the previous 'Shawn the Sheep' movie was nominated for an Oscar but lost to Pixar's 'Inside Out'.
4. Missing Link
2019 will see another stop motion stalwart rise to the scene and possibly compete for the coveted title as well. The same studio that gave us one of my favourite animation films of all time, 'Kubo and the Two Strings', Laika productions, returns this year with a comedy adventure film, wherein a myths and monsters investigator, Sir Lionel Frost, sets out on a voyage to the Pacific Northwest to find and prove the existence of a mythical creature, Mr. Link. The well know voice cast of the film is rounded up by Hugh Jackman, Zoe Saldana, Timothy Olyphant, Emma Thompson, and Zach Galifianakis.
3. Frozen 2

One of two films on the list that is the sequel to a previous Oscar winner. The world bore witness to the phenomenon that 'Frozen' was in 2013, as the movie won almost every award reserved for its category and grossed over a billion dollars worldwide. The craze of this film, especially over the little ones still hasn't worn off, and Disney is ready this year with a sequel that will see anticipations soar with the whole team returning, Anna, Elsa, Kristoff, and Olaf, especially Olaf. Apart from being an Academy favourite, we can also expect 'Frozen 2' to be an absolute winner at the global box office given the current hype for this film and the popularity of the last one.
2. How to Train Your Dragon: The Hidden World

This year, we also bid farewell to one of the best trilogies of our times, and a fairly beloved one at that, the 'How to Train Your Dragon' films, returning for one last adventure with Toothless and Hiccup searching for the Hidden World, as Toothless is drawn towards a light fury dragon. The film is already out in the states and early reports indicate a lot of sobbing and sniffling in theatres as fans bid adieu to two of the most endearing characters from the world of animation. The previous two films in the trilogy have already been nominated for an Academy Award each, and if any studio has a serious chance of standing up to Disney this year with its rampage of upcoming sequels and remakes, it is Dreamworks.
1. Toy Story 4
Undoubtedly the strongest contender for the Academy Award in years, and the second film on the list to be a sequel to an Oscar winning film, 'Toy Story 4' returns after a hiatus of nine years after the previous film came out in 2010. Come to think of this film's strong contendership, the first 'Toy Story' is what started it all, back in 1995, and was given an honorary Oscar for special achievement, in making possible the technology required for producing a feature length animated film, until the category was formally recognised in 2002. Years later, 'Toy Story 3', still one of my all-time favourites returned after eleven years since the last outing, and took the box office and Academy by storm. With the entire gang returning, including Woody, Buzz, Mr. and Mrs. Potatohead, Rex, Slinky Dog and Hamm, and new cast members including Jordan Peele, Patricia Arquette and Keanu Reeves joining in new, exciting character roles. Come summer of 2019, I will be in line at the theatres.
Read More in Oscar Predictions: