Gambling is as harmful as any other addiction. This is because it entraps a player and makes him a slave of itself. The sole reason why there have been so many books written and films made on gambling is because it is highly addictive. Players are known to have even sold off their houses and other property to continue their gambling habits. It is one of the most dangerous addictions and can destroy a man completely. Now the situation naturally begets a question — why is gambling so addictive in the first place? The answer is very simple: the possibility of winning an unfathomable amount of money. When one wins once or twice at a simple game like blackjack, the tendency generally is to play more. And naturally, luck runs out pretty quickly in such situations, and at the end of the day, we end up losing more than what we win. What keeps us going is the belief that tomorrow will be different. Soon, we realize that we have become addicted to the entire thing. The addiction is of the thrill of possibility.
Gambling can be of many forms. It can be playing different board and card games at a casino, betting on a sports team, betting on races, and the likes. Interestingly, gambling can be traced as far back as the Paleolithic period of history when man first started making stone tools. After human civilizations sprung all around the world, pieces of evidence have been found which point towards the existence of gambling. For example, a six-sided die, a popular object used in many games involving gambling, has been discovered in Mesopotamia, which experts claim is around 3000 years old. Even the famous American game poker was developed from a 17th-century Persian game.
Because gambling is such an interesting concept, man has tried to explore the topic in various works of literature. Even an ancient epic like 'Mahabharata' has a game of dice as one of its major turning points. There have also been several films made on gambling, and we've managed to compile some of them for you to check out. Here's the list of really good poker movies on Netflix that are available to stream right now:
5. Casino Tycoon (1992)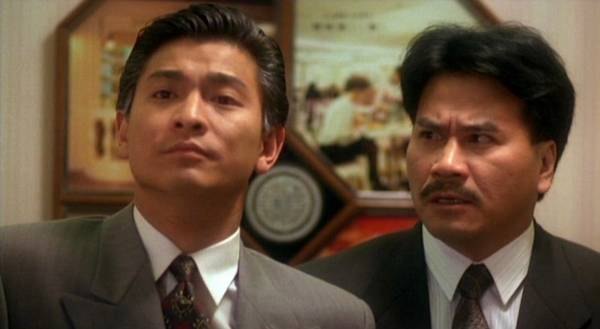 This film is set during the Second World War. The central protagonist of the film is a youngster called Benny Ho San. He is a graduate student who has completed his studies and has decided to flee Hong Kong. He wants to escape because during World War II, China was being invaded by the Japanese. Benny decides to go to the haven of gambling, Macau. There, he begins to work under a local businessman. Pleased with his work, the businessman begins considering Benny as one of his most important employees. This businessman, in turn, is connected to the underworld, and the ambitious Benny seizes this opportunity to make his own connections and climb up the ladder. The character of Benny is played by the superstar of Hong Kong cinema, Andy Lau. Lau was also a member of the cast of 'Infernal Affairs', the film which Martin Scorsese later remade into 'The Departed'. Moreover, Lau also featured in the debut film of the now-acclaimed filmmaker Wong-kar Wai, 'As Tears Go By' (1988).
4. Casino Tycoon 2 (1992)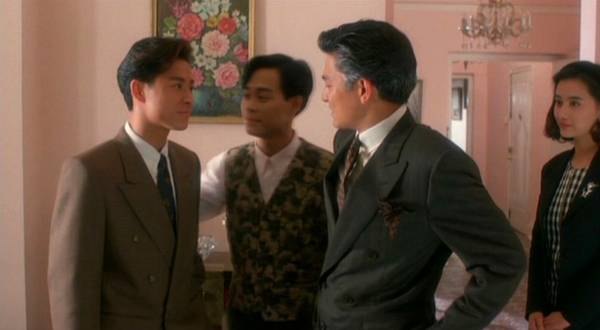 Released in the same year, 'Casino Tycoon 2' continues the story of Benny Ho from the first instalment of the film series. Here we see that Benny has done really well for himself. He is now regarded as the king of Macau's casino business. Benny lives in a giant mansion with his wife and only daughter. We understand that Benny loves his daughter and can do anything for her. One day, Benny's daughter brings a young man home. She wants her father to help him get started in the casino business. This young man proves to be the catalyst in the film and he embroils Benny into a life-threatening plot. This film belongs to the Hong Kong crime film genre. This genre is a gold mine of some of the finest urban gunfight sequences in film history. If interested, you can check out other great movies of this genre like 'A Better Tomorrow' (1987) and 'City On Fire' (1987).
3. Mississippi Grind (2015)
Ryan Reynolds and Ben Mendelsohn star in this gambling saga written and directed by Anna Boden and Ryan Fleck. The film follows the story of two gamblers, Curtis and Gerry who meet by chance and decide to go on a gambling spree across the Mississippi river. They first visit St. Louis, where they meet two prostitutes and win a lot of money at a riverboat poker game. But the next day, they end up losing all of their money. This happens because of Gerry's greed and he kept it a secret from Curtis. Instead, Gery and Curtis visit Gerry's former wife from whom he attempts to steal some money but gets caught and thrown out of the house.
Later, while making payments at a hotel, Curtis discovers that Gerry had been lying to him. But the next day, Gerry wins a lot of money at blackjack and decides to share his profits with Curtis. But Curtis is not with him, as he has won a lot of money by betting on a horse and has gone to visit his mother. The film was widely acclaimed by critics. Rotten Tomatoes' critics consensus states, "Well-acted and steeped in Southern atmosphere, Mississippi Grind is a road movie and addiction drama that transcends each of its well-worn genres."
2. Win it All (2017)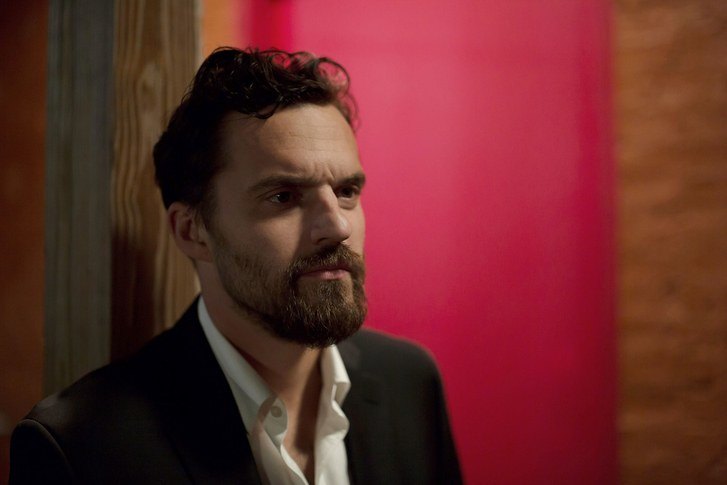 'Win It All' is a wonderful comedy/drama film directed, edited, and co-written by Joe Swanberg. The film focuses on the story of a gambling addict named Eddie Garrett. Eddie also has a day job as a parking attendant, but his main focus is gambling. We see that he is even consulting a therapist to help him get rid of the addiction. One day, Eddie meets a local gangster called Michael. Michael offers him ten thousand dollars if he manages to keep a parcel with him as long as Michael does not return to claim it back. Eddie agrees to the deal and keeps the parcel. Though he tries to suppress his curiosity, Eddie ends up opening the bag. Inside the bag, he finds a huge amount of cash. His therapist advises him not to use any of that money for gambling, but being an addict, Eddie starts using Michael's money to heavily gamble and ends up losing a vast amount.
Meanwhile, we come to know that Michael has been arrested. One day, completely out of the blue, Michael calls up Eddie to tell him he is being released from prison and will soon be there to collect his money. Eddie now fears for his life and is left wondering how he should refill Michael's cash. This makes him contact his therapist for help. The movie was praised by critics for the tight plot and the performance by Jake Johnson in the lead role.
Read More: Best Gangster Movies on Netflix
1. Lay the Favorite (2012)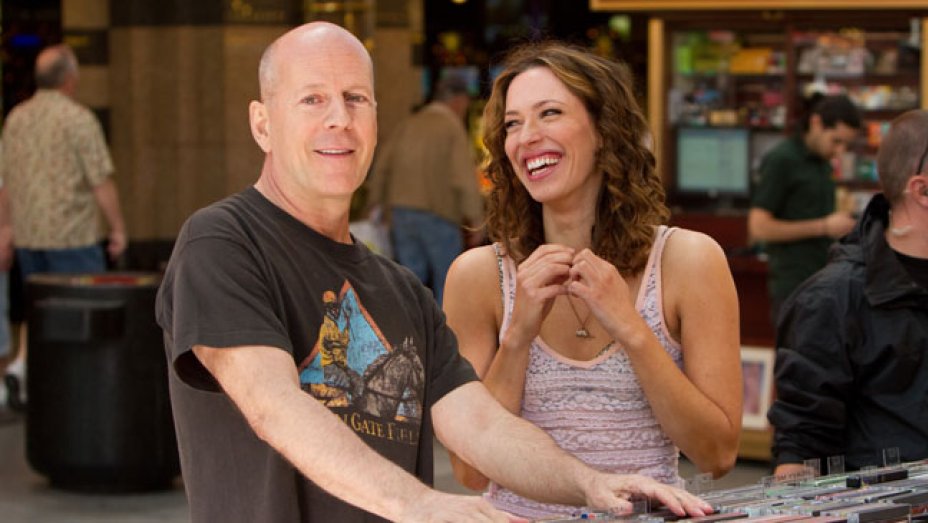 This 2012 romantic comedy boasts of a stellar starcast with Bruce Willis, Rebecca Hall, Catherine Zeta-Jones and Joshua Jackson. Based on a true story, the film follows the life of Beth Raymer (Hall). Unhappy with the life of a striptease artist, Beth chooses to go to Las Vegas and look for a job as a waitress. There, she meets a sports gambler named Dink (Willis), who recruits her as his agent and rookie to make false bets. Beth quickly gets very good at her job, and this pleases Dink.
However, Dink's wife is worried about the fact that her husband is showing a bit too much interest in Beth. This makes Dink fire Beth and she moves away to New York to work under a different dealer. The only problem is that gambling is strictly illegal in New York. Beth's new boyfriend, Jeremy (Jackson), thus worries about her safety. Further problems arise for Beth when she realizes her new boss is also into drugs and smuggling. Desperate, she decides to call Dink for help. Despite boasting of such a stellar cast, critics were left unimpressed by this film.
Read More: Best Family Movies on Netflix