The filming of Sarah Paulson and Anthony Mackie-starrer 'Clybourne Park' is slated to commence in the United Kingdom. The film, an adaptation of the Pulitzer Prize-winning 2010 play of the same name, follows "events in 1959 and then 50 years later in 2009. Revolving around Clybourne Park, a sleepy, 'status quo' suburb of Chicago, which is sparked to life when a group of 'well-meaning' neighbors convene a meeting to voice their concerns," as per the official logline.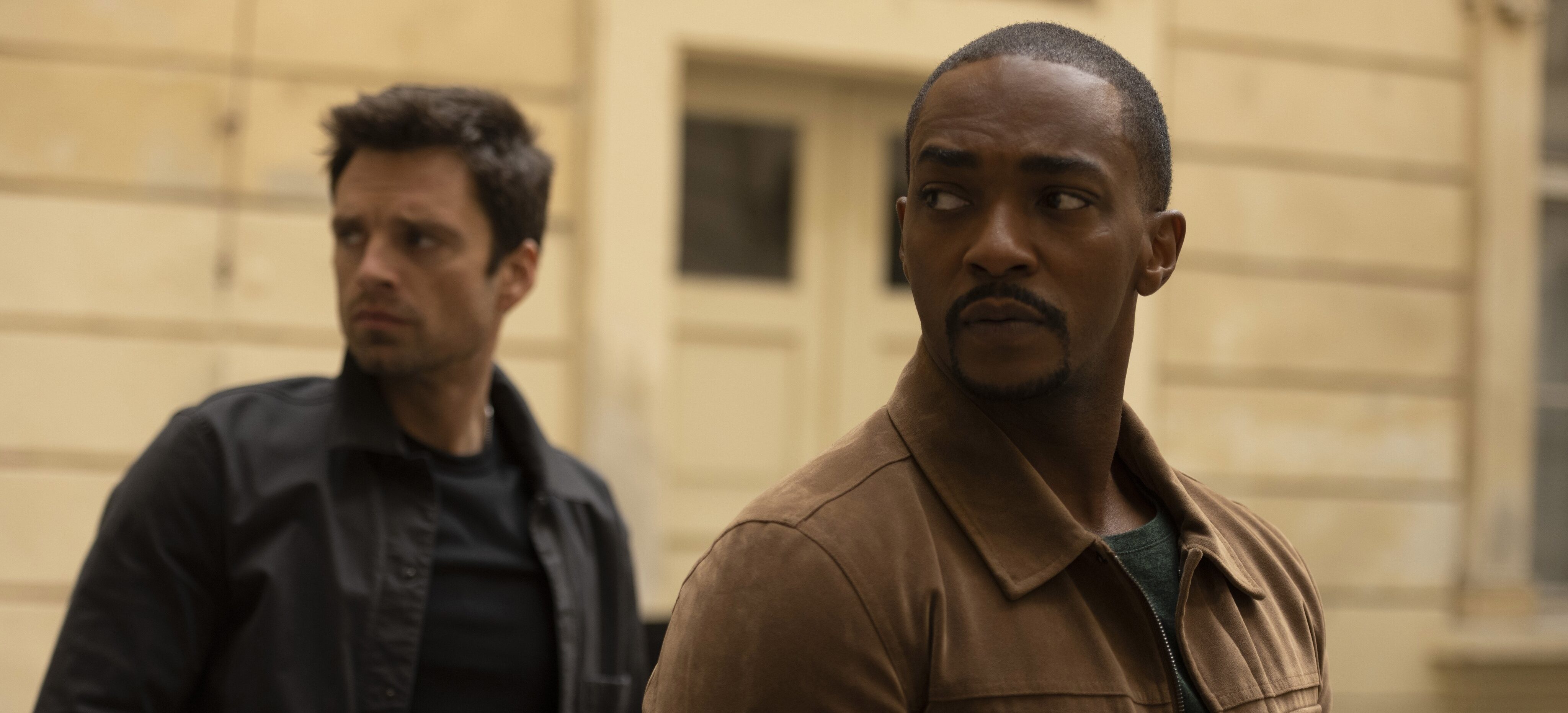 While the production schedule hasn't been revealed yet, the filming is expected to begin in the UK after the SAG-AFTRA strike is over. The region has earlier hosted the shoot of various projects, owing to its diverse scenery, iconic landmarks, and well-established film studios. Films like 'The Little Mermaid,' 'The Flash,' 'Red, White & Royal Blue,' 'Last Night in Soho,' 'The Dark Knight Rises,' and 'Transformers: Rise of the Beasts' were shot in the UK.
Bruce Norris, who wrote the original play, is adapting it for the screen himself. The playwright is also known for writing the plays 'The Low Road,' 'A Parallelogram,' and 'The Unmentionables.' The film is directed by Pam MacKinnon, who also directed the premiere shows of the original play in 2010. The Tony Award-winning director makes her feature debut with the project. She is known for her works on the plays 'A Delicate Balance,' 'Death of a Salesman,' and 'Who's Afraid of Virginia Woolf?'
The cast includes Emmy-winning actors Sarah Paulson, Martin Freeman, and Uzo Aduba. Paulson is known for her roles in 'The People v. O. J. Simpson: American Crime Story' and 'American Horror Story,' while Freeman is famous for starring in 'The Hobbit' film trilogy and 'Sherlock.' Aduba is known for her appearances in 'Mrs. America' and 'Orange Is the New Black.' The film also features 'The Falcon and the Winter Soldier' and 'The Banker' star Anthony Mackie. The rest of the cast includes Nick Robinson ('Love, Simon' and 'Jurassic World') and Hillary Baack ('Sound of Metal' and 'You & Me').
'Clybourne Park' is produced by Simon Friend ('The Father') and Kevin Loader ('The Lady in the Van'). Speaking about the project, Friend stated, "It's a most simple act that triggers a combustible furor of race, family, and community. The kernel of this explosive cocktail – and one that makes this storytelling so poignant – is something familiar to us: a kind family struggling to overcome a tragedy, who are moving out to find new hope."
Director MacKinnon added, "Ten years after Broadway and the Pulitzer Prize, 'Clybourne Park' is even more relevant as an investigation of white liberal fragility and hopes deferred. I am thrilled by the thought of this stellar acting company, storming this house and neighborhood, building two worlds: a laugh-out-loud comedy of bad manners set in 2009 and the heartrending family tragedy of 1959."
Read More: Best Movies Based on Plays