Revolving around the lives and relationships of a close-knit group of friends as they navigate the peaks and valleys of adolescence together in the fictional coastal town of Capeside, 'Dawson's Creek' is one of the most beloved coming-of-age tales that first premiered in 1998. Involving a lot of drama and racy plot lines, it seemingly depicts a far more realistic version of the young American experience, as the characters begin their story in high school before eventually transitioning into the exhilarating yet nerve-wracking college years.
This series has been a favorite of many, and because of its high success and somewhat typical storylines, you can bet that there have been a lot of other shows like it over the years. So, if you're here looking for more teen-centric, fun-filled, easy-going, suspenseful, and exciting dramas, you've come to the right place. We've compiled a list of seven of the most engrossing shows like this one, that you can delve into, and the best part is, you can watch most of these movies similar to 'Dawson's Creek' on Netflix, Hulu, or Amazon Prime.
7. Beverly Hills, 90210 (1990-2000)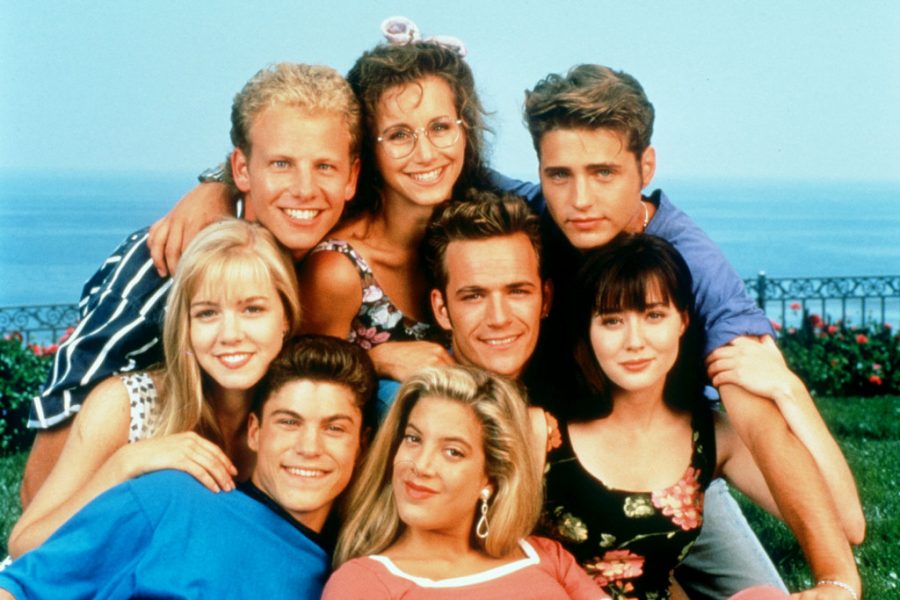 'Beverly Hills, 90210' follows the lives of a group of friends in their teens as they navigate their way in the upscale and posh community of Beverly Hills, California. Like 'Dawson's Creek,' the teens in this series slowly transition from high school into college, but unlike the former, their lives are much comfortable and star-studded. 'Beverly Hills, 90210' begins with twins, Brandon and Brenda, moving from Minneapolis, Minnesota to California and tackling cultural shock. But it slowly shifts into covering more complex issues like rape, substance abuse, homophobia, animal rights, eating disorders, and domestic violence as well.
6. My So-Called Life (1994-1995)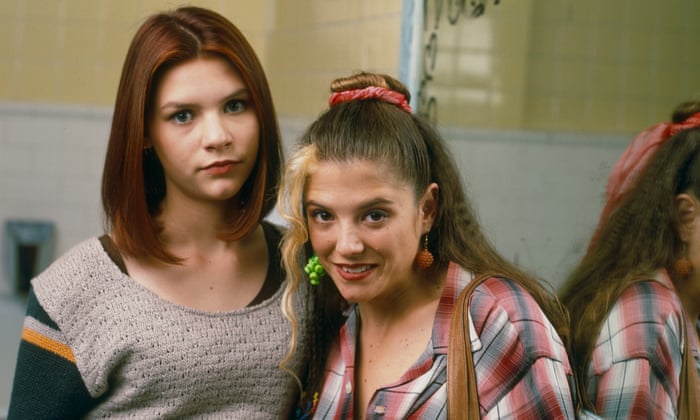 Although 'My So-Called Life' is a little more serious than 'Dawson's Creek,' it is still a teen drama at its peak. Set in a fictional suburb near Pennsylvania called Three Rivers, it follows Angela Chase's (Claire Danes) social circle as they go through the emotional trials of being teenagers. Child abuse, homophobia, teenage alcoholism, homelessness, adultery, and school violence are just some of the topics that it covers, but they're all done really well. And yes, the show concluded on a cliffhanger with the expectation that it would get picked up for another season, which didn't happen, but trust us, even with that, it is still a drama that you need to see.
5. Gossip Girl (2007-2012)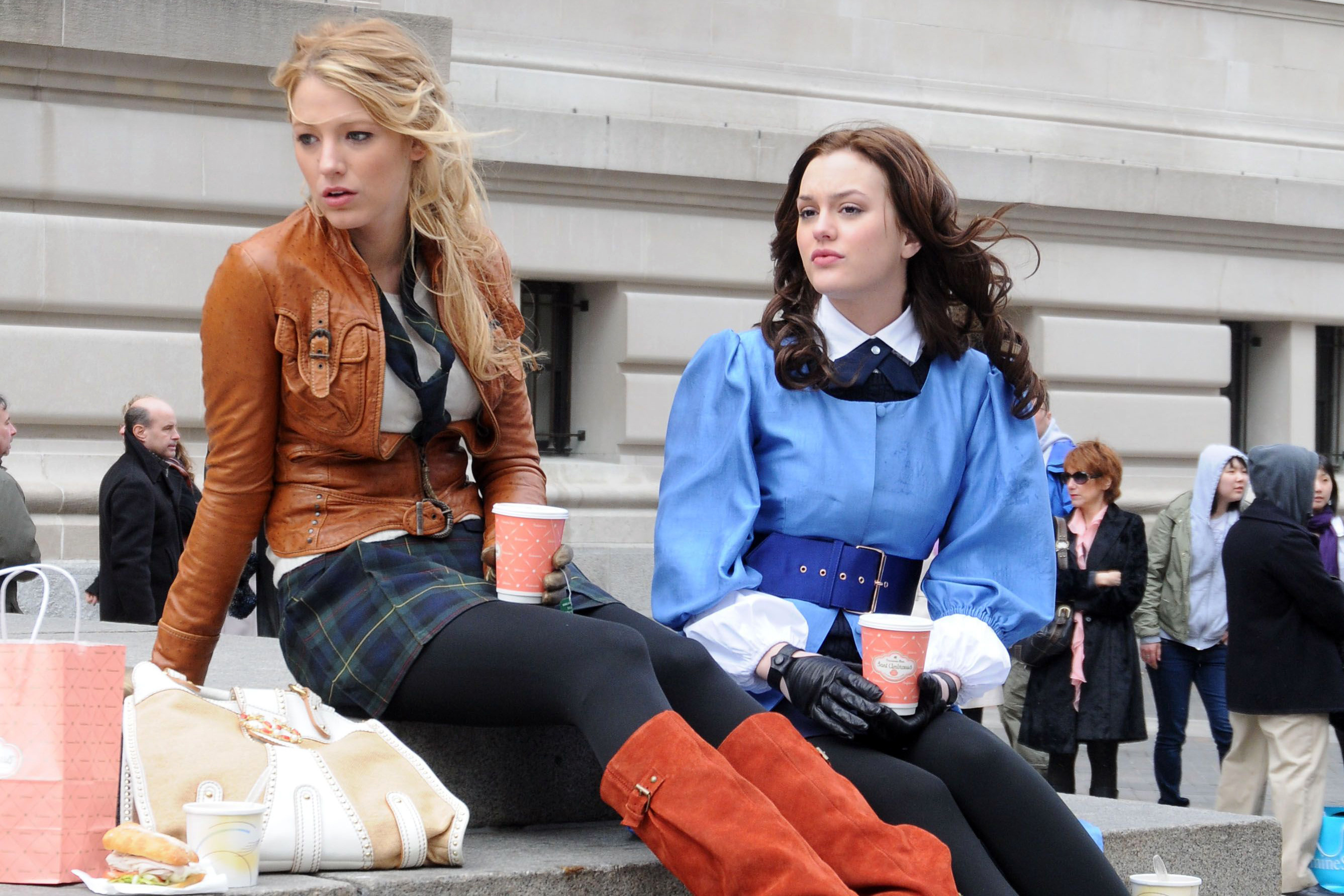 Based on the novel series of the same name written by Cecily von Ziegesar, 'Gossip Girl' revolves around the lives of privileged adolescents living in Manhattan's Upper East Side as a narrator, an unknown, omniscient blogger (voice actor Kristen Bell), revels in revealing secrets about them. With Serena van der Woodsen (Blake Lively) and Blair Waldorf (Leighton Meester) being just two of the main characters, 'Gossip Girl' is teen drama galore, with scandals, cat-fights, friends turned foes, and vice-versa all being a part of the journey. Like 'Dawson's Creek' around a decade before it, this series' portrayal of teen sexuality and partying is one of its main appeals.
4. The Vampire Diaries (2009-2017)
'The Vampire Diaries,' like 'Dawson's Creek,' is created by Kevin Williamson, along with Julie Plec, and the similarities between them are a bit obvious. The 2000s were fraught with supernatural teen shows, but 'The Vampire Diaries,' with its huge fan following and ever-developing characters and concepts, stood out amongst the rest, lasting 171 episodes over eight seasons. Set in the fictional town of Mystic Falls, Virginia, it follows the life of Elena Gilbert (Nina Dobrev), a teenage girl, who meets and develops relationships with vampires Stefan Salvatore (Paul Wesley), and his mysterious older brother Damon (Ian Somerhalder).
3. The O.C. (2003-2007)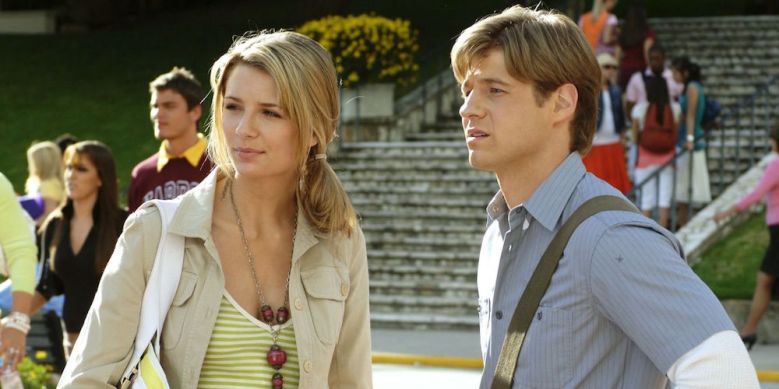 'The O.C.' is a teen-drama that should be on everyone's must-watch list. Created by Josh Schwartz, this is an underrated series that follows the life of Ryan Atwood as it turns upside down after he gets adopted from a broken home straight into a wealthy family. With four seasons, it depicts storylines that include cultural clashes, life in a closed-minded society, and just plain old melodrama that goes through the roof. The term "O.C." in the title is an abbreviation of Orange County, the location in California where the series is set. With all seasons available to stream on Netflix, you can binge and fall in love with this series in just one go.
2. Gilmore Girls (2000-2007)
Developed by Amy Sherman-Palladino, 'Gilmore Girls' is the story of the relationship between a mother and her teenage daughter. Although this series is pretty different and way less risqué than 'Dawson's Creek,' it did release around that same time and includes the similar close-knit feeling of community in the small town. Set in the fictional borough called Stars Hollow, Connecticut, 'Gilmore Girls' centers around the mother-daughter duo's story and their experiences with the people who live there, including romances, friendships, and troubles that vary from time to time.
1. One Tree Hill (2003-2012)
We can not mention teen dramas without including 'One Tree Hill' in the list now, can we? Set in the fictional town of Tree Hill in North Carolina, this series initially follows the story of two half-brothers, Lucas Scott (Chad Michael Murray) and Nathan Scott (James Lafferty), as they compete for positions on their school's basketball team.
But then, when their rivalry turns into friendship, and then brotherhood, the drama revolves around their respective romances and the lives of their friends and family. 'One Tree Hill,' like 'Dawson's Creek,' commands an insane army of fans from all over the world and is one of the few shows that have managed to age well with time. So, it is genuinely no surprise that many still swear by it.
Read More: Shows Like Riverdale