'Grand Army' is loosely based on the 2012 play 'Slut: The Play' by Katie Cappiello. The Netflix original chronicles the life stories of five teenagers' take on a tumultuous world at the titular Brooklyn public high school as they combat to flourish, survive, break free, and seize the future every step of the way. Major storylines interweave several hot-button topics such as drug use, rape, sexual identity, and racism, among other things.
If you've lost no time in zipping through the nine episodes of 'Grand Army' and want to revel in similar content, we've put together these seven shows that share the same core that fans of the show are sure to enjoy!
7. Dear White People (2017 – )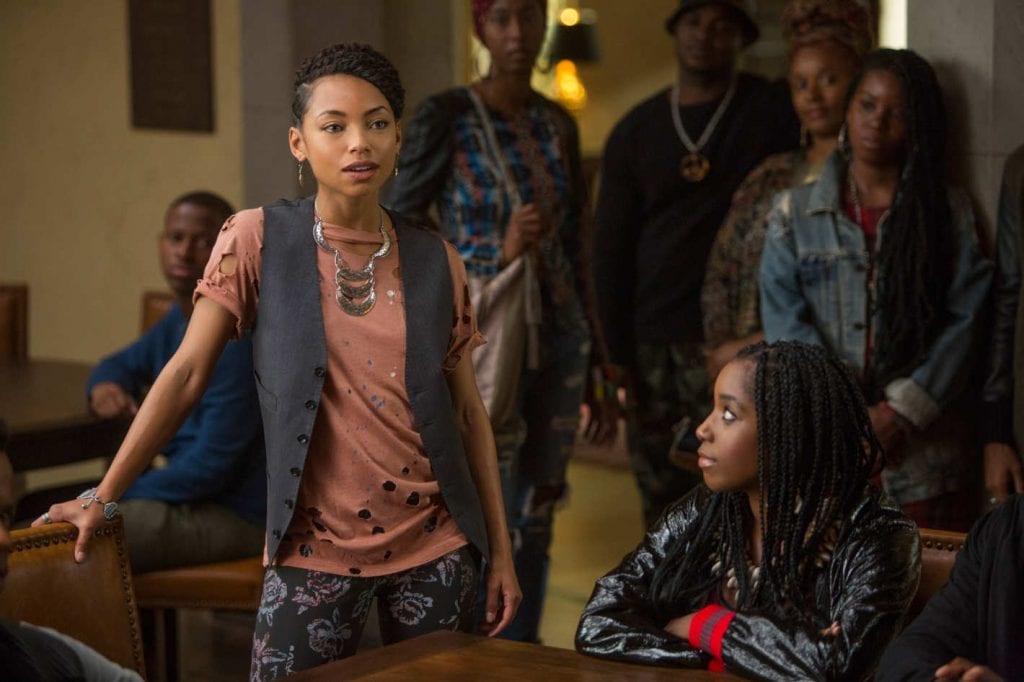 Adapted from Justin Simien's – who also serves as the show creator – eponymous breakout movie, 'Dear White People' follows a group of students of color at Winchester University as they come to terms with a "post-racial America." The students are faced with a landscape of social injustice, cultural bias, fallacious activism, and slippery politics. The series employs irony, self-deprecation, brutal honesty, and humor to explore themes of race, gender, and sexuality that are bound to skewer just about everyone for hypocrisy and double standards.
6. Please Like Me (2013 – 2016)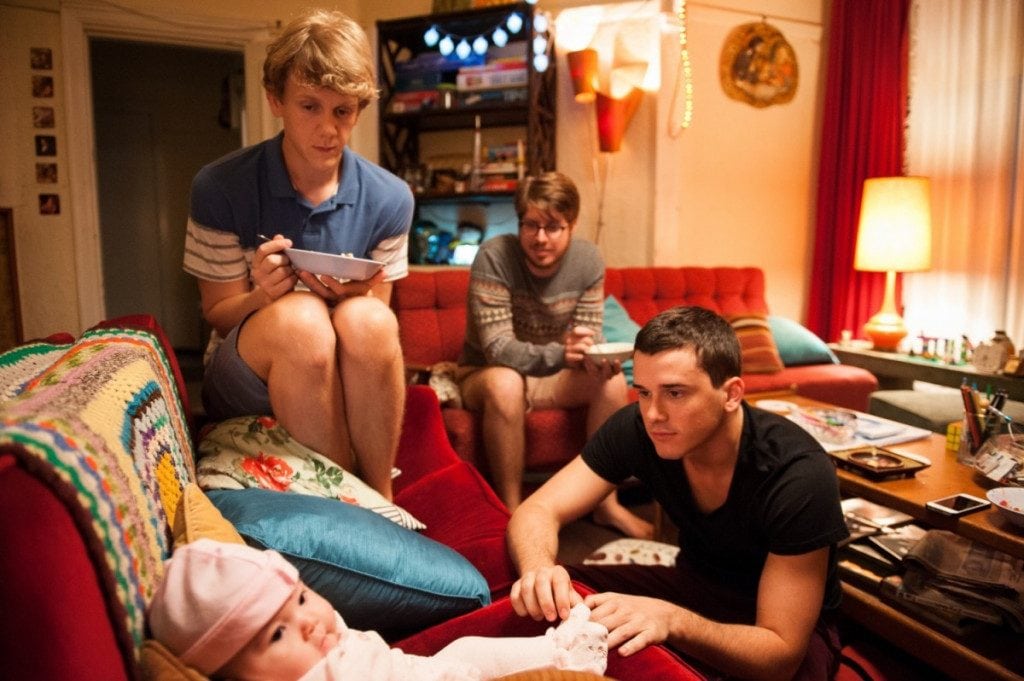 Created by and starring Australian comedian Josh Thomas, the dramedy series follows a twenty-something character, also named Josh, going through several significant transitions as he navigates his first decade of adulthood. Following a breakup with his girlfriend, he realizes that he is gay. If that wasn't enough to deal with, he's also facing the fallout from his mother's attempted suicide. The show manages to slyly subvert conventional storylines and tackles everything from mental illness to gay-guy/straight-girl friendships to the eventual coming-out process.
5. On My Block (2018 – )
Set in gritty South Central Los Angeles, 'On My Block' is a coming-of-age comedy-drama about the lives of four bright, street-savvy friends as they wade through adolescence. Their lifelong friendships are tested as they all stand on the brink of entering high school. Having brought up in a neighborhood where chaos reigns and only a few escape a life of poverty and crime, they must rely on each other to break out of the doomed pattern. The show portrays a delicate, visceral, and painfully realistic picture of the pangs of growing up, and in a rough locality at that.
4. One Day at a Time (2017 – )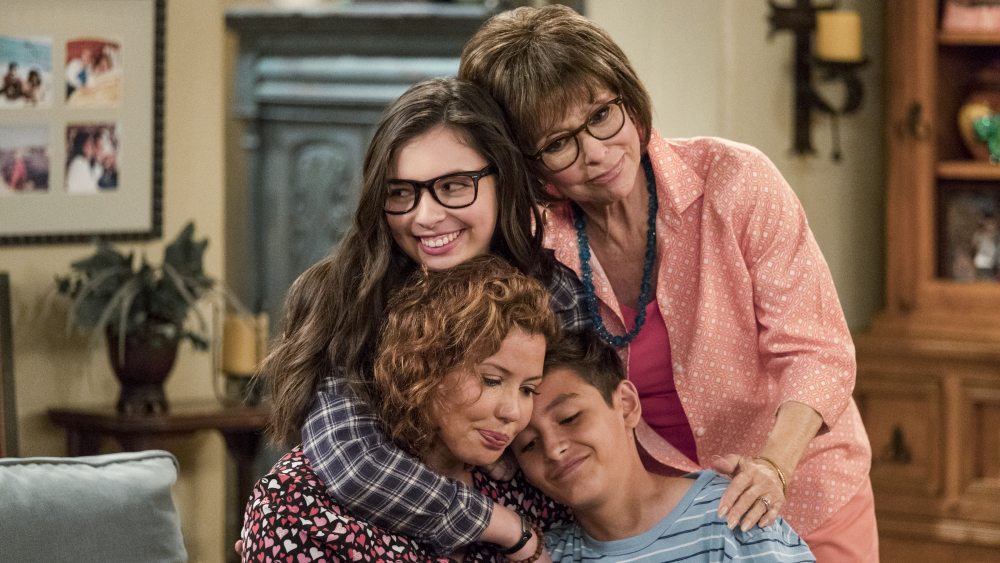 The sitcom is inspired by Norman Lear's 1975 series of the same name. This time around, it follows the life of a Cuban-American Alvarez family, as they traverse the ups and downs of life. The entire run of this charming throwback sitcom tackles so many social, personal, and political issues, including sexism, homophobia, mental health, immigration, substance abuse, PTSD, and racism, to name a few.
The show is self-aware in its storytelling and has an equally diverse writing team working behind the scenes as there are on-screen. Netflix pulled the plug on the series after three seasons, but thankfully, Pop TV resurrected the show owing to its relevance and popularity. All the more reasons to watch it!
3. Euphoria (2019 – )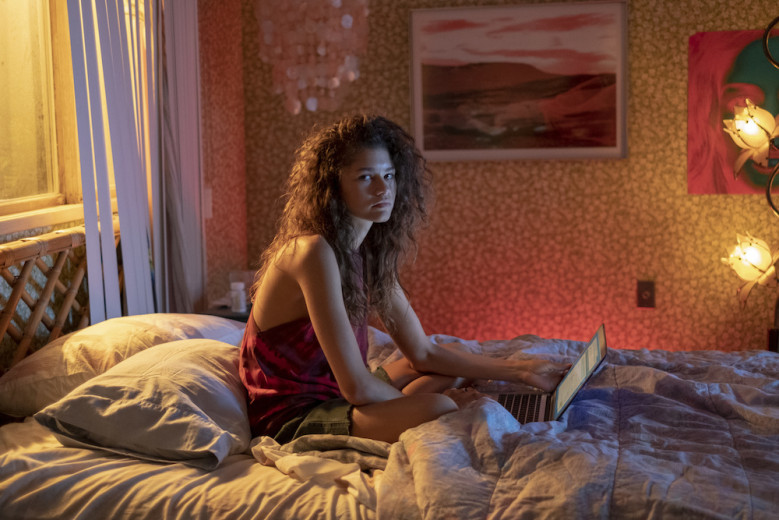 'Euphoria' supplies an overarching illustration of what it means to be an American teen at this moment in time. The HBO show tackles several serious subjects – addiction, sexual identity, race, abuse, grief – and does so with no holds barred. The boundary-pushing show gives an unflinching look into the lives of a bunch of high school students that, at times, can feel pretty heavy to watch. Starring an uber-talented cast ensemble including Zendaya, Hunter Schaffer, Jacob Elordi, Sydney Sweeney, Barbie Ferreira, Alexa Demie, Maude Apatow, and more, the show made quite a splash upon its release, and for a good reason.
2. Sex Education (2019 – )
Socially awkward Otis (Asa Butterfield) might not have much experience in the romantic department, but that doesn't mean he can't help others, thanks to his sex therapist mom, who hasn't been reluctant in sharing her knowledge with her son ever since he was a kid. With the help of his whip-smart classmate, Maeve, he sets up a bootleg sex-therapy practice at his school to improve his social status. The show is hilarious, insightful and delves into topics that most shows often shy away from. Not only is there a remarkable representation of various sexual orientations on the show, but they're depicted by a truly incredible, dynamic, and diverse cast.
1. Schitt's Creek (2015 – 2020)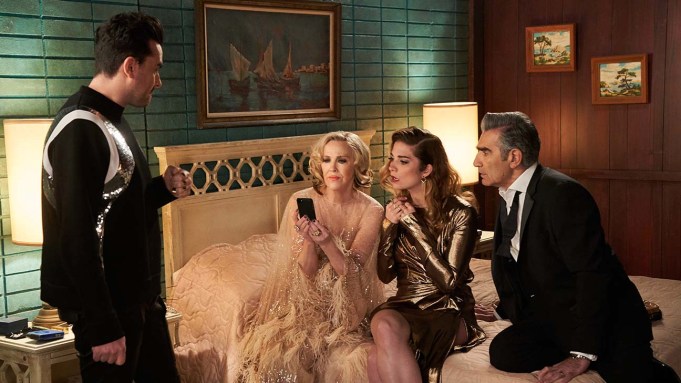 A filthy-rich family loses their entire fortune and is left with nothing but a godawful, ramshackle mess of a town that they once bought as a joke, known as Schitt's Creek. If you think the name is off-putting, you should meet the hilarious, albeit eccentric, residents of the town. The show was a cult favorite with tepid reviews until it showed up on Netflix and blew wide open, becoming a binge-able staple. As the dysfunctional Roses show their personal evolutions over the course of the show, one thing that tugged at everyone's heartstrings is David's love story with Patrick.
In 2020 Emmys, it became the the first TV show to sweep all four acting awards. It also set a record for most Emmy wins by a comedy show in a single season. Show creators Dan Levy and Eugene Levy – the reel and real father-son duo – made a point to make viewers feel safe by showcasing queer love without trauma or bigotry, sexual fluidity without shame, and economic disparity without mockery. Something that further sets the show apart from its peers.
Read More: Grand Army Ending, Explained