'October Faction' is a science fiction, horror series by Netflix which has been inspired by a similarly-titled graphic novel written by Steve Niles and Damien Worm. The story of 'October Faction' revolves around the Allen family, where the husband-wife duo of Fred and Deloris are members of a secret organization that specializes in locating and killing monsters.
They have two children, Geoff and Viv, who are suddenly, one day taken away from their happening lives in the city to a small town in upstate New York. Their parents hardly provide them with any solid information regarding this move but one thing that they do come to realize is that this new town is not as safe and blissful as they had earlier presumed.
This tale of mankind's co-existence with monsters is finely laced with a bit of dark humor. If you have enjoyed watching 'October Faction', here are some other shows you might want to check out. Many of them are available on Netflix, Hulu, or Amazon Prime.
7. Chilling Adventures Of Sabrina (2018-)
Sabrina Spellman is a teenager who is half-witch and half-human, thus having equal connections to both these worlds. However, the fact that she has a good heart has not allowed Sabrina to step into the dark side completely.
The series follows her life as she tries to strike a balance between both these worlds and protects her human connections from dangerous elements of the netherworld. Dark plotlines involving the macabre and a unique sense of humor are undoubtedly this show's strong suits.
6. Death Valley (2011)
A black comedy-mockumentary series, 'Death Valley' is set in California's San Fernando Valley where monsters, vampires, werewolves, and other such evil creatures have been creating havoc for a year. This is when UTF or the Undead Task Force is formed out of certain officers of the LAPD, whose job is to kill these creatures and control their growth as much as possible.
A camera crew constantly films the activities of the UTF, and it is from this crew's perspective that we see the entire series. While there are certain memorable moments interspersed throughout the narrative, the series lacks an emotional core which does not allow the audiences to connect with the characters.
5. Penny Dreadful (2014-2016)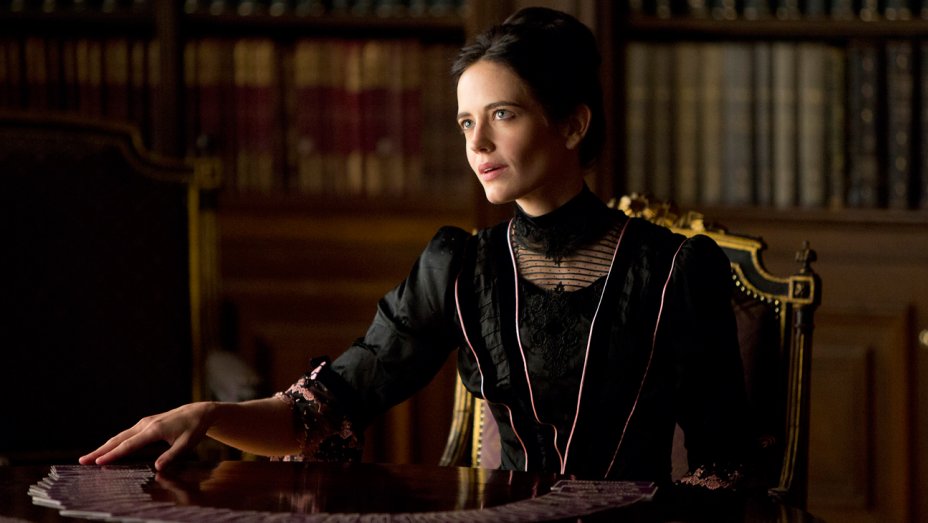 This 2014 British-American co-production is heavily inspired by gothic literature which flourished in England and the rest of Britain during the Romantic period and continued till the Victorian era when 'Dracula', 'The Picture Of Dorian Gray', and other such books were written.
The story here centers around a character called Vanessa Ives (Eva Green) who brings together a group of eccentric individuals in order to fight against all forms of supernatural evil plaguing the earth. Shows like 'Penny Dreadful' act as a guilty pleasure for many. This series, in particular, does pack a solid punch with its brilliant dramatic moments and commendable performances.
Read More: Shows Like Chilling Adventures Of Sabrina
4. Supernatural (2005-)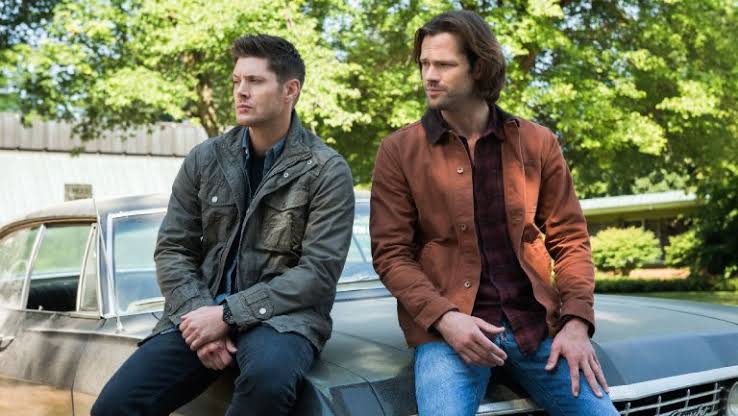 There have been a number of shows about monster hunters over the years, but hardly any of them has been able to make as great an impact on popular culture, or the genre in itself, like this long-running series Eric Kripke. 'Supernatural' follows the story of two brothers, Dean and Sam Winchester, who have seen their father fighting monsters and demons throughout their lives.
They also tread the same path when they grow up, and their expertise in this profession stems from the intense training their father has given them throughout their lives. Brilliant character development and gripping stories have made 'Supernatural' a tour-de-force in the world of supernatural TV shows.
3. Kolchak: The Night Stalker (1974-1975)
While most reporters are interested in the problems of humans around them, Carl Kolchak is someone who is mostly interested in the paranormal. He takes up cases which neither any journalist nor the authorities will follow. These cases are mostly related to the supernatural and sometimes even delve into the territory of science fiction.
The main issue which Kolchak faces is that his editor Tony Vincenzo does not believe in these scoops and considers them figments of Kolchak's imagination. Although this series did not last long itself, its impact on popular culture has been tremendous. 'Kolchak: The Night Stalker' has a huge cult following and has also heavily influenced shows like 'The X-Files'.
2. Blood Ties (2007)
Based on the 'Blood Books' series by Tania Huff, 'Blood Ties' is a Canadian show centering around the adventures of police officer-turned-private eye Vicki Nelson.
In one of her cases, Vicki comes across a mysterious man called Henry Fitzroy who tells her a secret about himself that changes Vicki's life forever. Fitzroy is not a human being, but a vampire and an illegitimate child of the British ruler Henry VIII.
While Henry helps Vicki with some of her cases, she becomes enamored by him, which naturally causes tensions between Vicki and her former lover Mike. The best aspect of this series is definitely its sharp dialog-writing and performances by the cast. The detective stories, unfortunately, are not that great.
1. A Discovery Of Witches (2018-)
Deborah Harkness' 'All Souls' trilogy is the main inspiration behind this Sky One TV series starring Teresa Palmer and Matthew Goode. Palmer plays the character of historian Diana Bishop who, one day, discovers a manuscript at Oxford University with details of the world of magic and supernatural beings.
When she is unable to understand everything within the book, Diana gets the help of a mysterious scholar called Matthew Clairmont, who is also a vampire. The adventures of these two characters as they delve deep into the mysteries of the supernatural world is what this series is actually about. The balance between reality and fiction in this series is truly spectacular.
Read More: Shows Like Supernatural