Netflix's psychological thriller drama 'Ratched' takes its viewers through the origin story of one of cinema's most nefarious villains, nurse Mildred Ratched, of the 1962 novel 'One Flew Over the Cuckoo's Nest' by Ken Kesey. Created by Evan Romansky and Ryan Murphy ('American Horror Story', 'Glee'), the series stars Sarah Paulson who breathes new life into Ratched's complicated backstory. It follows a young nurse at a leading psychiatric hospital where not much is off-limits when it comes to experimenting on the human mind. Jaded and bitter by her repressed past experiences, she slowly morphs into a full-fledged monster to her patients.
We've sifted through a myriad of content and narrowed it down to these seven shows that you must see if you like 'Ratched.' The criteria for this list is the tense, mysterious, spine-curdling psychological thriller that burrows into your subconscious for good. Most of these shows are available on Netflix, Amazon Prime, Hulu, or HBO.
6. The Act (2019- )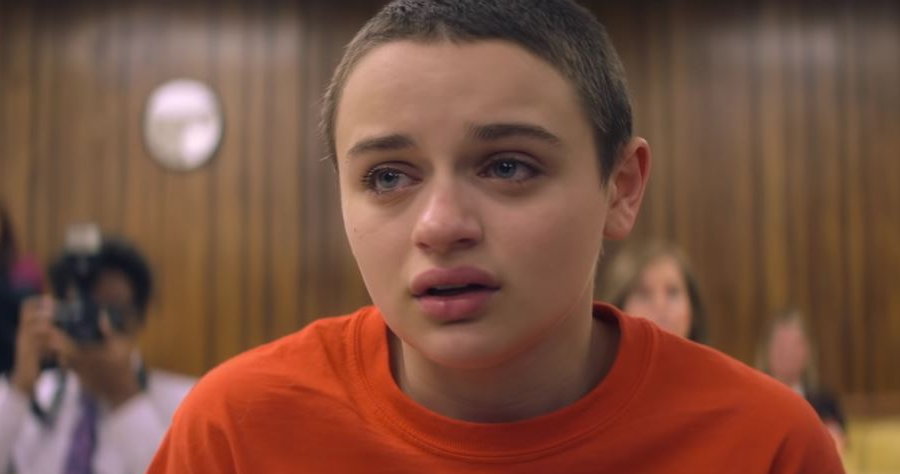 'The Act' is an eight-part miniseries based on a stranger-than-fiction true crime that caught headlines when published on BuzzFeed in 2016. Dee Dee Blanchard (Patricia Arquette) is overprotective of her daughter Gypsy (Joey King), who, in a bid of breaking free of her controlling and toxic mother, commits an unspeakable crime. The show is redolent of 'Sharp Objects' in that aspect, but fascinating nonetheless. The phenomenal performances by both Arquette and King nabbed them Emmy-nominations for the show.
5. Killing Eve (2018- )
Although 'Killing Eve' is essentially a drama, it draws parallels to 'Ratched' as we delve deep into the psyche of Villanelle, who is as vicious and fascinating a character as Ratched. Written and created by the astounding Phoebe Waller-Bridge ('Fleabag'), 'Killing Eve' follows Eve (Sandra Oh) – an exceptional spy, and Villanelle (Jodie Comer) – an equally talented, sharp, and psychopathic assassin as they get entangled in a sprawling game of cat and mouse. The show dazzled at multiple awards shows with a slew of nominations and made history at the 2018 Golden Globes as Oh became the first actress of Asian descent to be nominated for the Primetime Emmy Award for Outstanding Lead Actress in a Drama series.
4. You (2018- )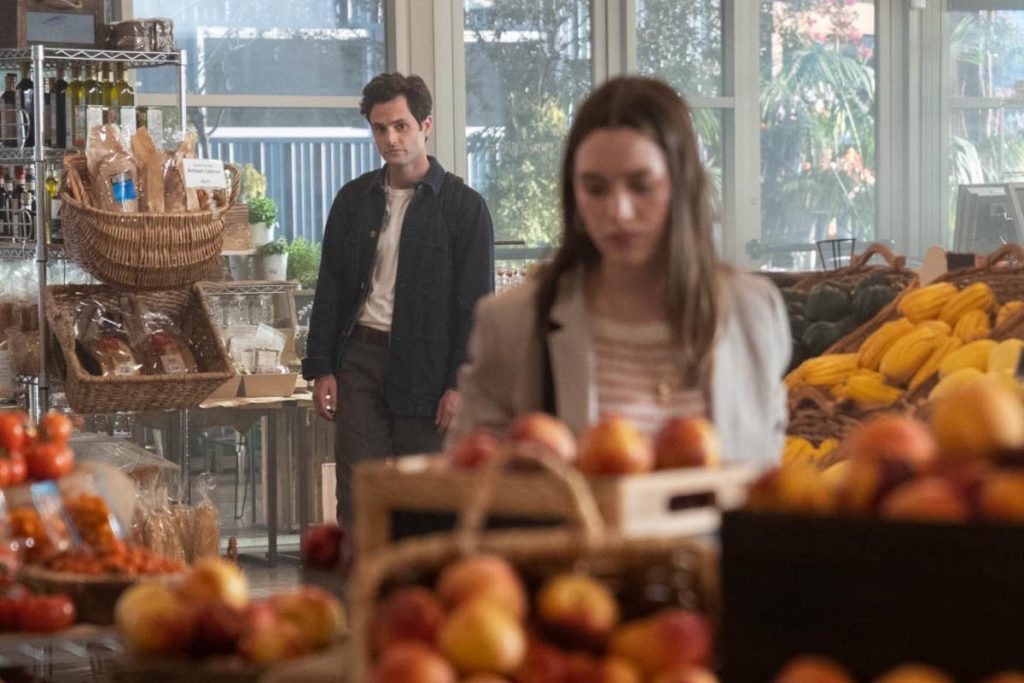 In the booming age of social media, we often joke about stalking someone online, but how would you feel if someone was watching your every move, consistently keeping tabs on you wherever you go, 24X7? Creepy, right? Based on Caroline Kepnes' novel of the same name, Netflix's psychological thriller show, 'You' centers on the anti-hero Joe Goldberg – or Will Bettelheim – whose incessant quest to find love lead to some truly horrific consequences, including the kidnapping and murder of several people who might jeopardize his chance at "true love." Like 'Ratched,' we dig into his troubled past and are left with the ultimate question: Do those traumatic experiences justify all the unforgivable lines they cross?
3. Dexter (2006-2013)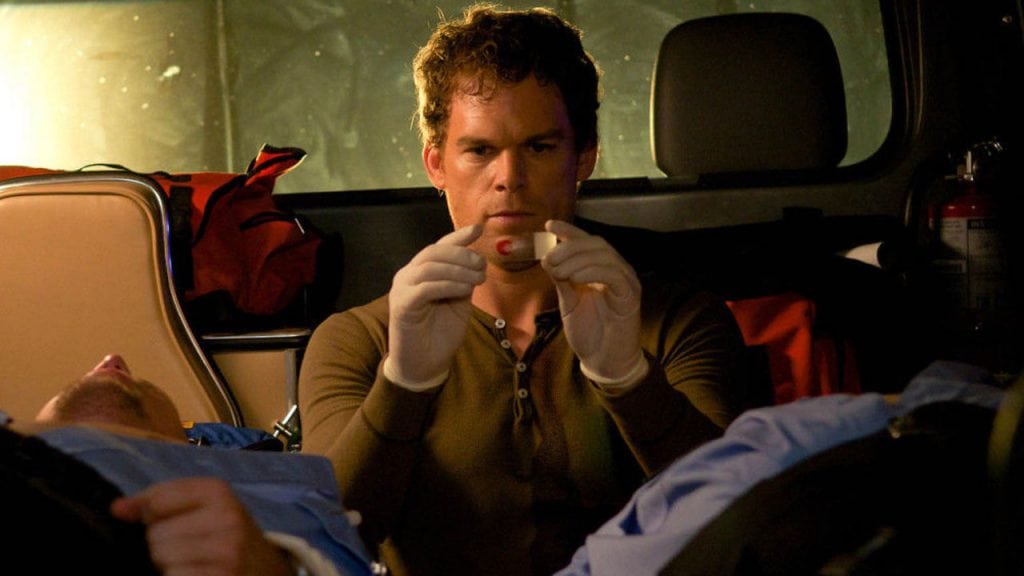 The cult-favorite 'Dexter' had to be on this list. In the show, Dexter (Michael C. Hall) is a sociopath, with next to no human emotions and inner moral compass, and has an unquenchable blood lust that drives him to kill. He's leading a double life by being a blood-spatter analyst for the Miami police by day and a serial killer who preys on other murderers by night. The show seeks a dark-humor angle to deal with some pretty graphic scenarios which keep it from crossing over into an utter glum zone. The show sees its fair share of flashbacks in telling the character arc of Dexter akin to 'Ratched.'
2. Mindhunter (2017- )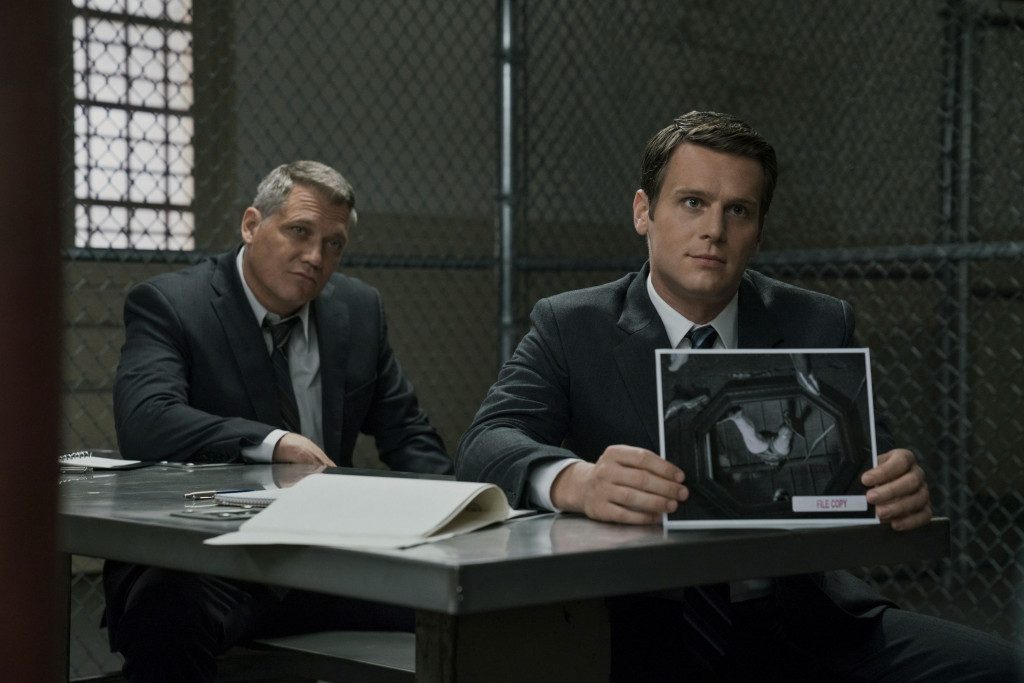 Set in the late 70s when the term "serial killers" had not been coined yet, two FBI agents, Holden Ford (Jonathan Groff) and Bill Tench (Holt McCallany), concoct a controversial way to profile potential killers and aberrant killers on a spree. They interview a handful of notorious serial killers around the globe of the likes of Ed Kemper, Monte Ralph Rissell, Jerry Brudos, and Charles Manson, among others. While we establish Ratched's past antecedents throughout the show, 'Mindhunter' uses different high-profile serial killers to serve that purpose. The more the merrier, right?
1. Castle Rock (2018- )
'Castle Rock' is a psychological anthology series inspired by the universe of Stephen King. Set in the fictional town of Maine – which is a location familiar to fans of King's work – 'Castle Rock' season one can be best described as having mixed elements of the novella 'The Shawshank Redemption' and season two can be considered a cross between the characters of 'Misery' and 'Stand by Me.' From the offset, an anonymous phone call leads a death-row attorney Henry Deaver reluctantly back to his hometown. Eventually, he decides to help a mysterious man being kept in a cage underneath Shawshank, and what comes next is a series of bone-chilling events. The stellar ensemble cast, including Bill Skarsgard ('It'), Sissy Spacek ('Carrie'), Jane Levy ('Don't Breathe'), Andre Holland, and Melanie Lynskey, makes the story come alive on screen.
Read More: Best Psychological Thrillers on Hulu