Among all the shows considered the greatest in the world, crime dramas are probably the highest in number. There have been many crime drama shows in history that are now considered classics, like 'The Sopranos', 'Breaking Bad' and others. Created by Neil Jordan, 'Riviera' is also a crime drama show with Julia Stiles playing the leading character of Georgina Marjorie Clios. Georgina and her husband Constantine Clios are a rich couple who lead a very luxurious lifestyle. The series begins when they are at the French Riviera, enjoying a lovely holiday. Their blissful lives take a completely tragic turn when Constantine is killed because of an explosion on a yacht. As she begins to deal with her loss, Georgina comes across certain details about her husband's past that she had no idea about. She is also not sure whether the explosion that happened on the yacht was actually an accident.
The series, upon its release, received positive reviews from most critics. The performances of the actors also met with massive acclaim. If you enjoyed watching this series and are looking for more shows that explore similar story-lines and themes, then you have come to the right place. Here's the list of best shows similar to 'Riviera' that are our recommendations. You can watch several of these series like 'Riviera' on Netflix, Hulu or Amazon Prime.
7. Undeniable (2014)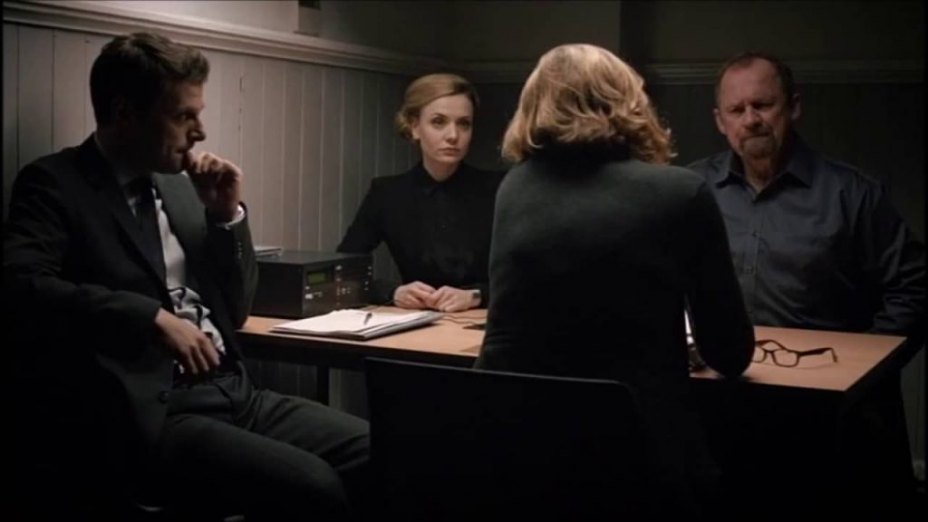 'Undeniable' is a two-episode miniseries written by Chris Lang. The central character of the series is Jane Phillips. She is now a married woman with two children whose childhood has been extremely traumatic. When Jane was merely seven years old, she had witnessed her mother being murdered. However, the criminal was never brought to justice. 23 years after the incident happened, Jane sees a man called Andrew Rawlins and is sure that this is the same man who had killed her mother. However, based on her mistaken claims before, both her husband and father refuse to take her seriously. Jane contacts the investigating officer in her mother's case, Alison Hall, and tells her of her suspicion. When Rawlin's DNA sample is collected, it does not match with Jane's mother's killer. However, Jane remains convinced that Rawlins is the killer. Later, Alison comes to know about Rawlins' history of physically abusive behavior, a fact which can change the entire dynamics of the case.
6. Liar (2017-)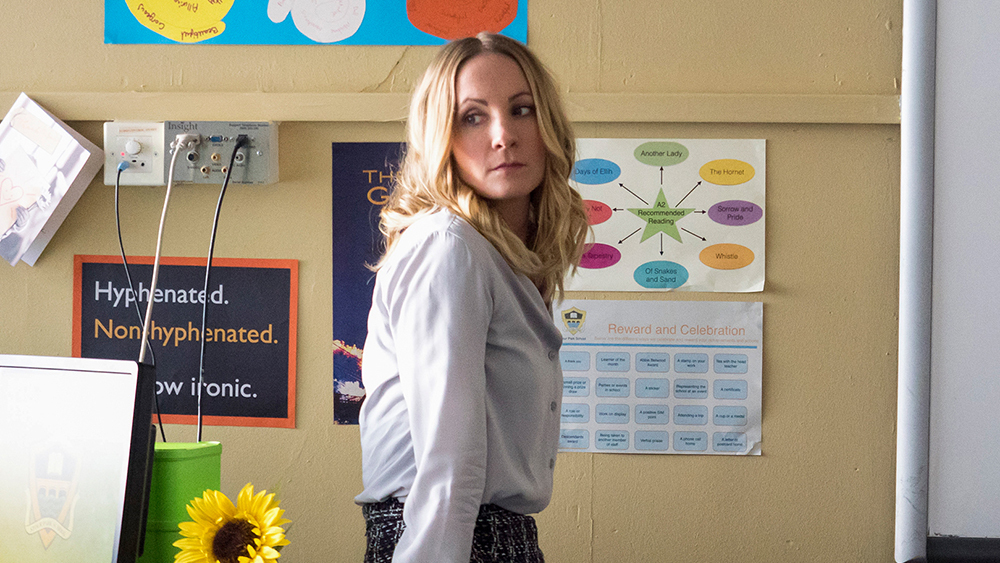 The sibling duo of Harry and Jack Williams are the creators of this British thriller series. The central characters of the show are Laura Nielson and Andrew Earlham. When we meet Laura for the first time, she is about to breakup with her boyfriend and wants to marry a surgeon named Andrew Earlham whose wife has passed away. In a strange manner, soon after Andrew and Laura meet, both their lives fall into a downward spiral. Laura, who is a school teacher, is somehow sure that Andrew is the same guy who has raped one of her young students. 'Liar' was warmly received by critics for its engaging storyline and brilliant performances.
5. Rubicon (2010)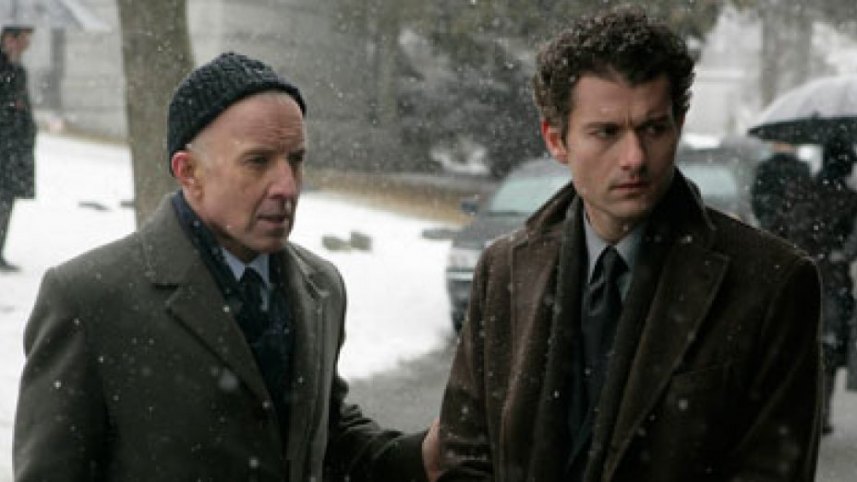 'Rubicon' is created by Jason Horwitch, the writer who came into attention after writing the series 'The Pentagon Papers' for FX. The central character of the show is Will Travers. He is an analyst who works for the American Policy Institute (API). When Will comes across a massive tragedy and observes the reactions of most of his colleagues to the incident, he begins to doubt how truthful they are being. He starts having doubts that all of them are a part of a major conspiracy. This naturally puts Will in a paranoid state where he cannot trust anything or anyone. In such a state, the more inquisitive Will gets, the more he falls into a rabbit hole where there is mystery, danger, and deception. The series was positively received by critics upon its release. Conspiracy movies like 'Three Days of the Condor' (1975) and 'The Parallax View' (1974) are major inspirations behind this show.
4. Hidden (2018-)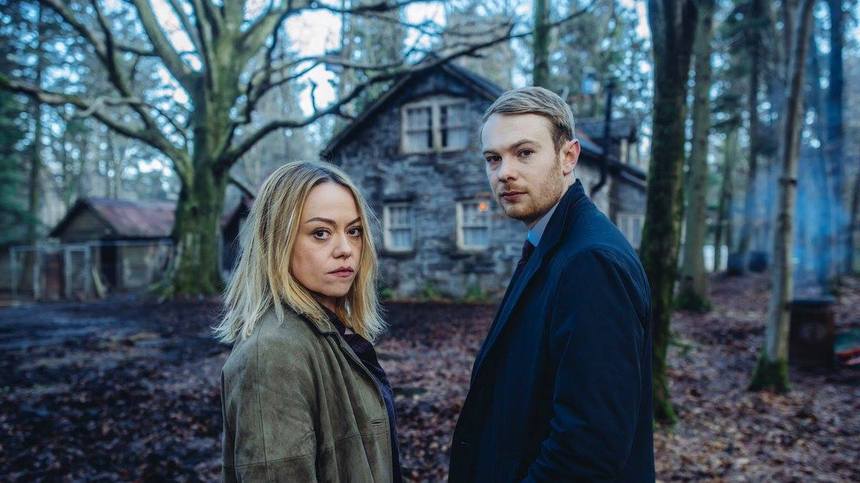 This Welsh TV series stars Sian Reese-Williams as a police detective called DI Cadi John. Cadi is a superior investigator who was influenced by her father, also a policeman, to take up a job in fighting crime. Along with her partner DS Owen Vaughan, Cadi is called upon when a young girl's dead body is discovered. This woman had gone missing six years earlier, and is only now that a trace of her body has been found. When looking deeper into the case, Cadi becomes sure that there has been an obstruction of justice when the case was first closed. The personal lives of the deceased girl, her family members, Cadi herself, and that of the alleged killer have a deep impact on the story. The series received positive reviews upon its release.
Read More: TV Shows Like True Detective
3. Five Days (2007-2010)
A BBC-HBO co-production, 'Five Days' is a series with a unique concept. Season 1 of the show is a story about a mother who has suddenly disappeared while buying flowers. Meanwhile, her two small children are waiting in her car. Worried, these two kids jump out of the car and move around, trying to spot their mother. However, they soon lose their way. The police are shaken up by this bizarre incident and launch a search to find the three missing members of the family. We get to see 5 days of this police investigation in Season 1.
Season 2 has a completely different plot where the leading character is a policewoman called Laurie Franklin. While on a train along with her mother, Laurie is informed that a female commuter has suddenly jumped off the train to commit suicide. Soon after, a report arrives that there is a newborn baby who has been abandoned by her family at a hospital. Laurie feels that these two cases are related. As she investigates deeper into the case, new and strange facts start coming up. 'Five Days' was praised by critics for its deep social awareness and engaging plot.
Read More: TV Shows Like Scandal
2. The Widow (2019-)
'The Widow' is a British TV series created by the sibling duo of Jack and Harry Williams. The central character of the show is a woman called Georgia Wells. When we meet her for the first time, Georgia is a widow living by herself after having lost her husband three years ago in a plane accident. While one day watching a news channel, Georgia gets a complete shock when she sees a man looking exactly like her husband, caught on camera in a news related to civil unrest in the African country of Congo. Georgia cannot understand why her husband had to fake his own death and is now in Congo. She is determined to find out the answers. Thus, Georgia sets off for Congo herself. The series received mixed reactions from critics, who criticized the half-baked plot and characters.
Read More: TV Shows Like The Widow
1. Requiem (2018)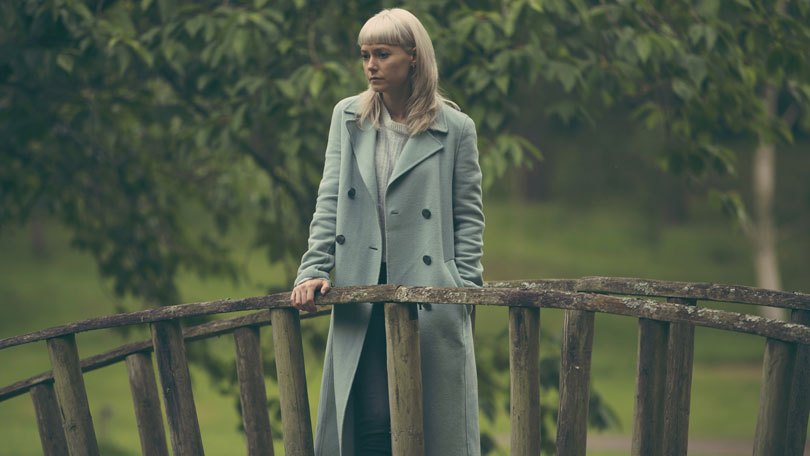 A British crime drama miniseries, 'Requiem' has a pretty interesting and engaging plot. The central character of the series is a musician called Matilda Grey. She is accomplished in what she does, but suddenly one day, her life turns completely around. Matilda discovers that her mother has committed suicide without even leaving a note for her, explaining the reason for her decision. However, Matilda does find one of her mother's possessions to be very intriguing. It is a box which has a number of paper cuttings in it. These pieces have been cut from a newspaper and all of them are about a Welsh girl who had gone missing around 20 years ago. Needing a closure, Matilda decides that the best way to find out exactly what happened will be to go to Wales herself and find it out from the local people. The series received mainly positive reviews from critics.
Read More: TV Shows Like Dexter