Detectives have always been among our favorite fictional characters. From Sherlock Holmes to Miss Marple, these men and women with razor-sharp intellects have always managed to enthrall readers and audiences alike. Many great writers have had their own detectives, based on whom they have written a series of crime-solving novels. When radio and television became the more popular medium of entertainment, this tendency carried on to the new format as well.
Among the many ongoing detective shows on television currently, 'Shetland' has managed to forge a special place in our hearts. It is based on a series of detective novels written by Ann Cleeves. The central character of the show is Detective Inspector Jimmy Perez, who leads investigations of various crimes that occur within the jurisdiction of the Shetland police. The best part of the show is that each story, no matter how gruesome it is, has the stunningly beautiful landscape of the Scottish Archipelago as its backdrop. The performance by Douglas Henshall in the lead role has improved with each season, and now we cannot imagine anyone else in the role. If you loved watching this series and are looking for more similar shows, then we've got you covered. Here's the list of best shows similar to 'Shetland' that are our recommendations. You can watch several of these series like 'Shetland' on Netflix, Hulu or Amazon Prime.
7. Endeavour (2012-)
If you have enjoyed watching the long-running detective series 'Inspector Morse', this is the show you must opt for. 'Endeavour' tells the story of Inspector Morse during the early stages of his career when he is slowly building his reputation as one of the smartest detectives in England. We see Morse starting his career as a detective constable and then rising to the post of detective sergeant. Morse starts working with the Oxford City Police Department and having been a student of the university, he knows the town better than his fellow officers. This gives Morse an obvious advantage when it comes to solving crimes in the area. And with his superior skills, he sometimes tends to invite the envy of his colleagues and superiors. The cinematography wonderfully captures the beauty of Oxford town, and the clever writing constantly keeps us engaged in the many mysteries Morse goes about tackling.
6. Vera (2011-)
Vera is a woman dedicated to her profession, and she lets nothing get in the way of her putting serious criminals behind the bars. Her character is beautifully layered, giving us glimpses into her personal life where she is lonely and always looking for some company. However, being the super-intelligent woman that she is, Vera never lets her guard down and always puts on the face of a staunch professional who faces all her challenges with courage and a wry sense of humor. If there is someone she can confide in, it is her long-standing colleague Sergeant Joe Ashworth. 'Vera' stands out for Cleeves' wonderful writing. She manages to weave stories of murder and mystery with a certain degree of social realism attached. The adaptation is more or less faithful to the source material and sticks to the basics.
5. A Touch of Frost (1992-2010)
Detective Inspector Jack Frost is an immortal creation by R. D. Wingfield. The television series based on the character ran for a long time, from 1992 to 2010, and for all these years, he was played by Sir David Jason. The series follows Frost on his numerous adventures as he tries to pin down the perpetrators of some of the most gruesome crimes committed in the quaint South Midlands town of Denton. The series does not only look at the professional life of DI Frost, but also includes facets from his personal life, while showing us how this affects him during his work.
The first season itself shows us the mental strength of the leading character, as we see him constantly tackling some difficult cases while his wife is dying of cancer. The lead character is brilliantly written. He is disorganized, always falls in trouble with his superiors, but his razor-sharp intellect when it comes to solving crimes cannot be ignored by anyone. Social commentary is something the series always focuses on, as it sheds light on the racial tensions in the town, the divide between the rich and the poor, and so on.
4. Grantchester (2014-)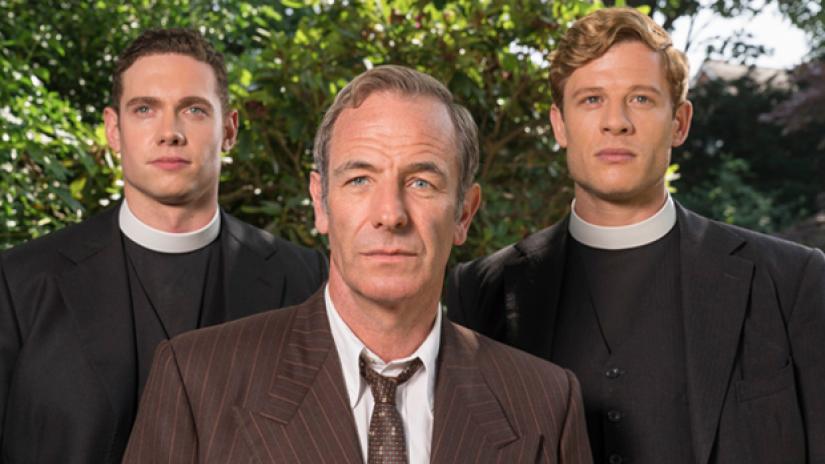 The short story collection 'The Grantchester Mysteries' by James Runcie is the inspiration behind this British detective series. 'Grantchester' centers around the adventures of Sidney Chambers (James Norton), who earlier used to serve as an Anglican priest and a Scots Guard. Joining him is Detective Inspector Geordie Keating (Robson Green). The contrasting ways in which these two detectives work becomes an important aspect of the show's narrative. While Sidney Chambers is intuitive and works in unorthodox ways while trying to bring out information from suspects, Keating approaches each case with methodical professionalism and never steps out of the line. The show is a highly entertaining watch, with eccentric criminals, engaging twists and turns, and a pace which is steadily kept up throughout each episode. The series has been accused of borrowing from other detective shows like 'Inspector Morse', 'Miss Marple' and 'Father Brown'.
Read More: TV Shows Like Grantchester
3. Marcella (2016-)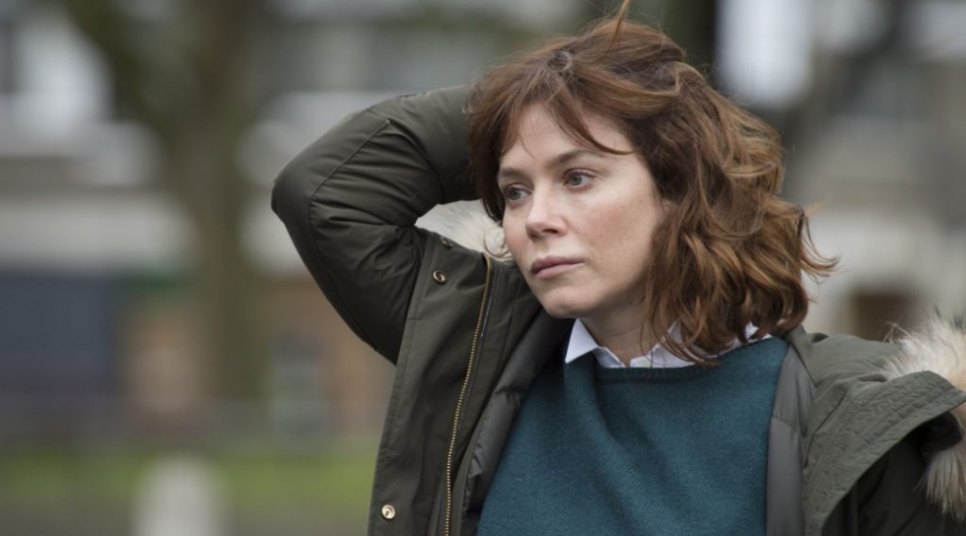 If you enjoy detective shows using Nordic noir aesthetics, 'Marcella' is the series you should opt for. The show depends as much on its characters and plotline as it does on the mood and settings invoked by its cinematography and use of lights. When the series begins, we see that Marcella Backland (Anna Friel) has retired from her job as a police detective. She eventually does return to active service to pursue a case regarding a serial killer which has been haunting her for quite some time now. Most of the cases that Marcella works on are rather gruesome, to say the least. In one such case, the murderer kills a little child and buries him inside a wall. While trying to tackle such cases in the darkest corners of London, Marcella deals with an illness which brings about random periods of complete blackout. The dark, gritty realism of the series is its main USP. Anna Friel also shines brightly in her role as the eponymous detective.
Read More: TV Shows Like The Ranch
2. Luther (2010-)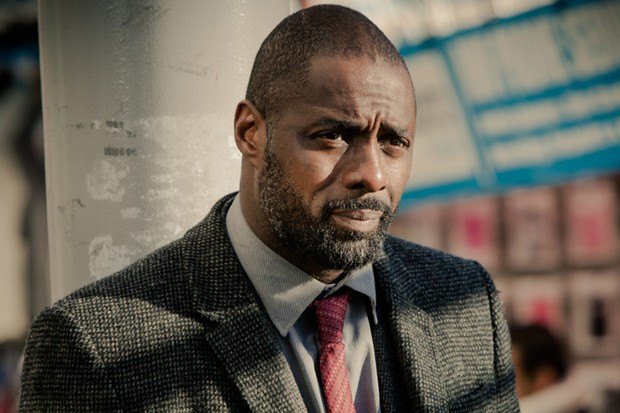 Acclaimed British actor Idris Elba plays the leading character Detective Chief Inspector John Luther in this detective series. Luther is one of the most dedicated police officers within his force, and it is this dedication that proves to be both a blessing as well as a bane in his life. While dealing with some of the darkest cases imaginable, Luther himself falls victim to the depravity he witnesses from close quarters. In one of his cases, Luther comes across a deadly murderer called Alice Morgan. A lack of substantial evidence dissuades Luther from arresting her, but later, Alice becomes both his sworn enemy and trusted confidante who even ends up helping him solve the murder of his deceased wife. Idris Elba is the best thing about this series. His performance in the titular role is truly amazing. The plot of the series is ambitious, and is pulled off with great panache owing to the brilliant writing and direction.
Read More: TV Shows Like Lucifer
1. Broadchurch (2013-2017)

One of the best detective shows of recent times, 'Broadchurch' follows police detectives DI Alec Hardy (David Tennant) and DS Ellie Miller (Olivia Colman) who investigate the murder of an 11-year-old boy in the otherwise quaint eponymous town. The series not only focuses on the nitty-gritties of the investigation but also takes a hard look at how the crime affects the residents of the town. The moody, atmospheric nature of the cinematography captures the dread the townsfolk of Broadchurch are going through. Both Tennant and Colman are brilliant actors, and live up to their reputations in this series.
Read More: TV Shows Like Broadchurch