Netflix is literally all-encompassing in its approach to producing original content- always coming up with fresh ideas, exciting genres to work in, telling stories which otherwise would have never seen the light of the day. You name it- science fiction, romantic comedy, dramatized versions and documentaries on true crime, stand-up comedy- they have created such an extensive body of work within an unbelievably short span of time that nobody can even think about competing with the giant's repertoire at the moment. When Netflix stepped into the world of sitcoms, they did it with their own inimitable flair. 'Fuller House' and 'The Ranch,' their first two sitcoms immediately sparked a surge of interest and upon their release, even received widespread critical acclaim.
'The Ranch' is a story of a dysfunctional family of four who barely manage to coexist together at their family's Iron River Ranch in Garrison, Colorado. Ashton Kutcher plays Colt Bennett, the protagonist of the series. Colt is a disillusioned soccer player who could never make it big out there in the ground, and is now back at his father's ranch after 15 years. Colt's elder brother, Jameson, despises him for following his dreams while he himself was stuck doing the dirty work at the ranch. Their mother doesn't live with them after her divorce but continues playing an important part in their lives.
What distinguishes 'The Ranch' from other sitcoms is the stunning performances of the cast members. Some of the scenes here go beyond the normal scope of sitcoms and ooze powerful emotions we have hardly felt even on the big-screen. So, without further ado, here is the list of best TV series similar to 'The Ranch' that are our recommendations. You can watch several of these TV shows like 'The Ranch' on Netflix, Hulu or Amazon Prime.
7. 9JKL (2017 – 2018)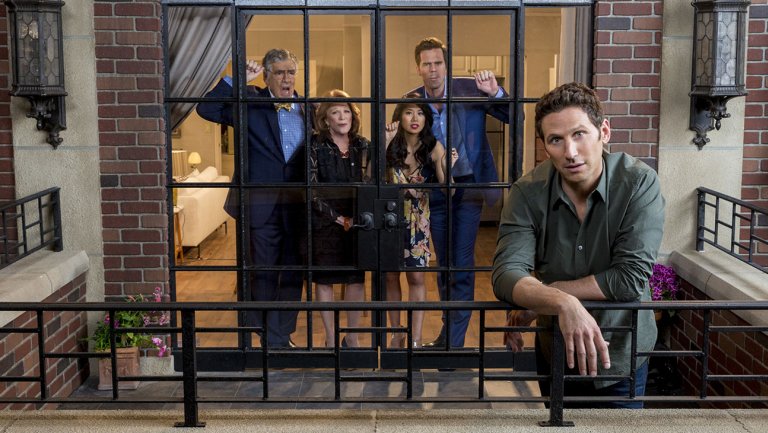 Getting to live close to your kith and kin has its own pros and cons. On one hand, you get to have a group of people around who truly care and will always lend a helping hand whenever you reach out. But there are clear disadvantages as well. After a certain age, you want to have the independence to do what you want and if your family is constantly around, they'll always try to advise you, interfere in your life choices and the breathing space you so crave for will vanish in no time.
Josh Roberts, the central character of '9JKL' is going through a similar predicament after moving into an apartment right next door to his parents and brother's family in New York City. His situation gives rise to some genuinely funny moments where Josh desperately tries to escape the constant nagging and interference from all sides of his life in the name of familial rights. Be that as it may, the series didn't get a chance to prosper beyond the first season due to lukewarm viewership ratings and negative reviews.
Read More: TV Shows Like Parenthood
6. Marlon (2017 – 2018)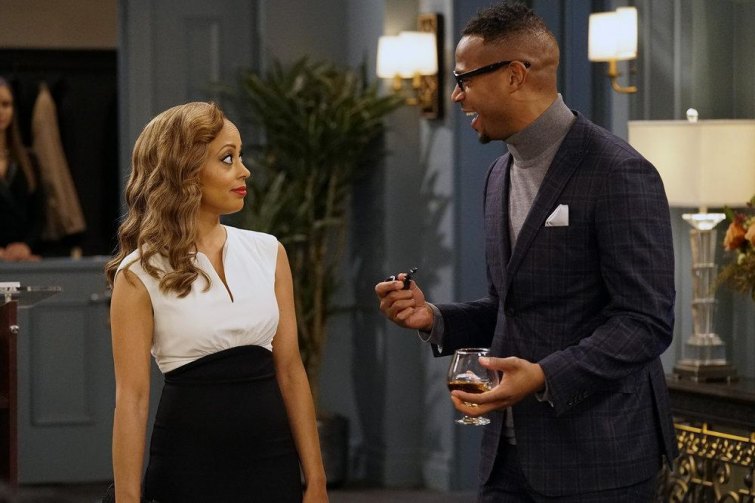 The most difficult thing a couple has to go through before they part ways is to try and explain themselves to their kids, especially if they are toddlers. It can be a devastating experience for a kid to suddenly get to know that his/her parents are going to live separately and that his life is going to split into two quarters.
It was quite bold on the part of Marlon Wayans, the lead actor and co-creator of the NBC sitcom 'Marlon' to bring such sensitive and personal experiences from his life to the table and reliving them during the course of the series. Wayans plays a fictionalized version of himself called Marlon Waynes who is going through a similar phase along with his wife. But to keep the children happy, they decide to maintain a pretense of friendly and cordial relationship. The ups and downs of the Wayne family as they try their best to cope with their new circumstances is what 'Marlon' is all about.
5. See Dad Run (2012 – 2015)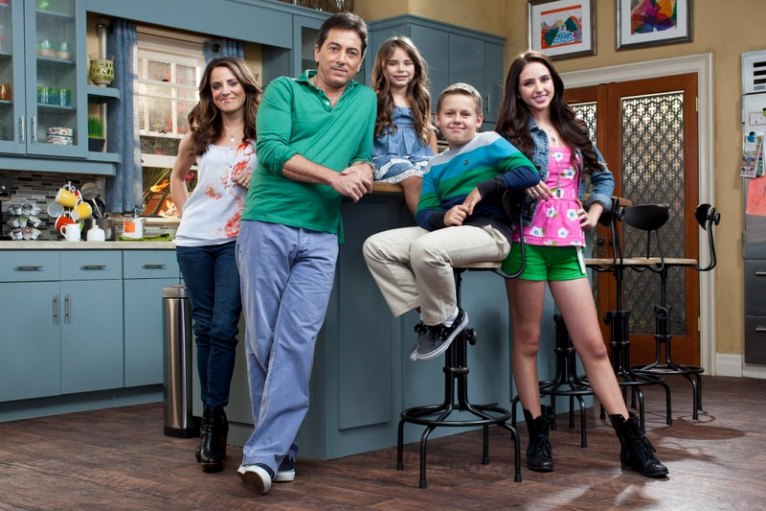 Parenting is one of the most challenging tasks in almost all the societies across the world. Don't think so? Ask David Hobbs all about it. In the Nick at Nite sitcom 'See Dad Run,' Hobbs, played by Scott Baio, has the image of a very successful TV dad after playing a father in a widely popular sitcom for a decade. But when he finally comes back home to be a father in real life, he realizes the task is enormously challenging and keeps you on your toes at all times.
Hobbs assigns two of his friends, Marcus and Kevin, and together, they go through an utterly confusing roller-coaster ride of bring up these kids in the best possible manner. The reason this show finds a place on this list is that both 'The Ranch' and 'See Dad Run' are about the complexities within one's family sphere where one is stressed out with so much pressure to live up to the the expectations and duties. But both stories are told in vastly different settings despite this similarity in theme, and that is what makes it so interesting.
Read More: TV Shows Like Disenchantment
4. Malcolm In the Middle (2000 – 2006)
When Ashton Kutcher's character in 'The Ranch,' Colt Bennett, comes into the rural domestic sphere of his family after failing to launch a successful football career, there is a lot of adjustment he has to undergo to fit into the new environment. It is through Colt's perspective that we take a look at their family dynamics.
Treading a rather similar line, the eponymous Malcolm in 'Malcolm in the Middle', is also the character who distinctively different from the other members of his family, and it is through Malcolm that the other characters reveal themselves to us. Malcolm's perspective is of course influenced by the fact that he is a complete genius, boasting of an IQ of around 165! Like Colt's, Malcolm's family, too, is rather dysfunctional, with one of his siblings even torturing Malcolm in all possible ways. 'Malcolm In the Middle' is a rather heartfelt piece of work, with superior writing and some great lines as dialogues. The performances of Bryan Cranston as Malcolm's father Hal and Jane Kaczmarek as his mother Lois are phenomenal in the truest sense of the term.
3. Wings (1990 – 1997)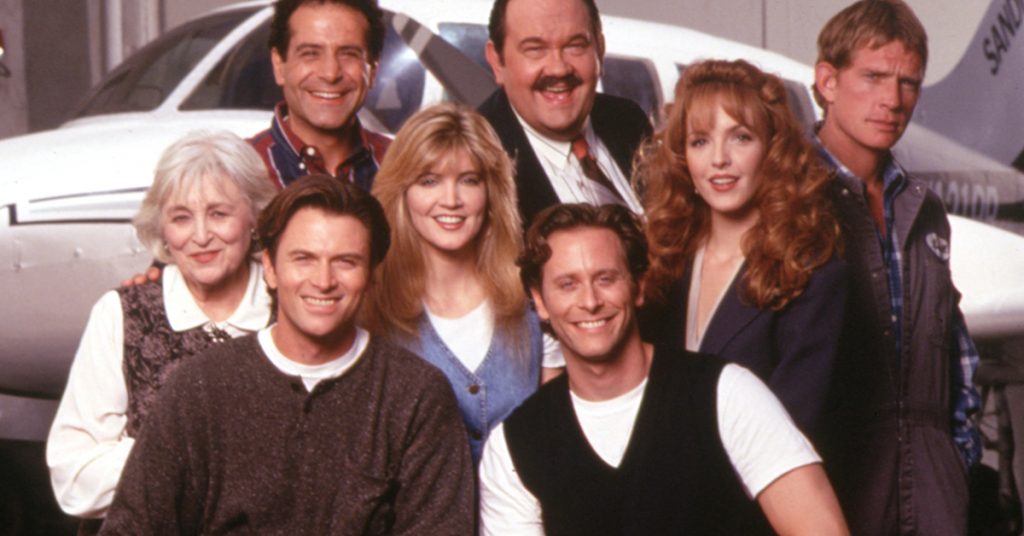 From the ranch, we take you directly to the airport. 'Wings' is the story of two siblings who own a small airline company called Sandpaper Air. They operate from a two-airline airport where the other company is naturally their bitter rivals. The airport is crowded by some rather eccentric characters who work there, and it is their relationships with each other that takes center stage in the show.
Interestingly enough, the hit sitcom 'Cheers' and 'Wings' are located within the same fictional universe and through the course of the series, characters from 'Cheers' make sporadic appearances in 'Wings.' The two-brother sibling dynamics, which is an important feature of 'The Ranch,' plays in 'Wings too. Watch it for the premise, as hardly do we ever come across a series where so many well-developed characters with their own in-depth backstories and nuances are present.
Read More: TV Shows Like Scandal
2. Two and A Half Men (2003 – 2015)
One of the most popular and culturally influential sitcoms ever, 'Two and A Half Men' dominated American television for more than a decade since its debut. Hedonistic jingle writer Charlier (Charlie Sheen), his brother Alan (Jon Cryer) and nephew Jake (Angus T. Jones) are the characters we follow in this CBS sitcom. They live in the Malibu beach house of Charlie while Alan becomes homeless after his divorce. Ashton Kutcher joined the cast from season 9 after a spat between the series creator and Sheen ended up in the actor's exit. However, Sheen's character was later written back on the show once again.
Despite not receiving much critical acclaim, the series did find love from the audiences and became a phenomenal success over the years. Just like 'The Ranch,' 'Two and A Half Men' is also a story about brothers and their relationship with each other, focusing on the undying love they always share despite the differences and the quarrels.
1. My Name is Earl (2005 – 2009)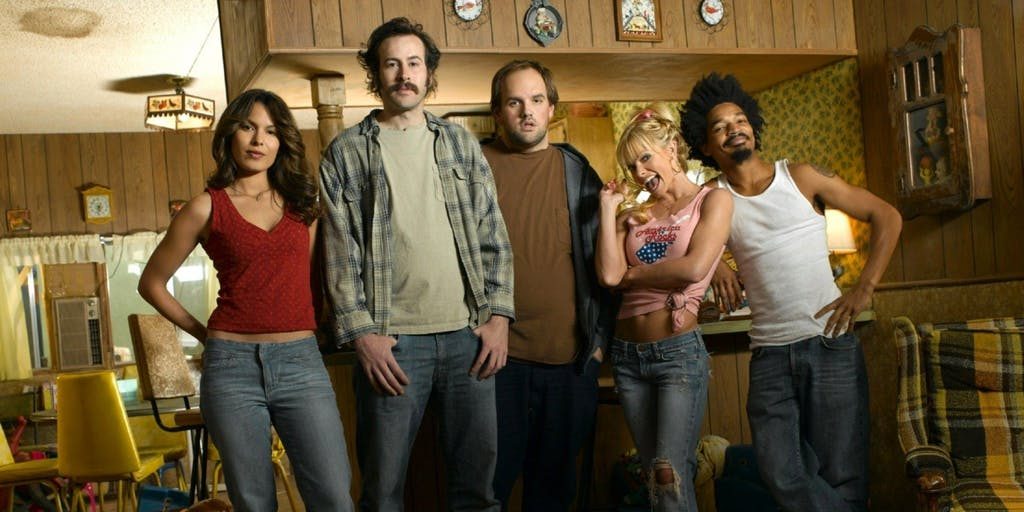 'My Name is Earl' is about a man who despite being a small-time criminal, has a good heart and hardly means any harm to any one in the world. But his life keeps on going through a series of misfortunes from which he finds extremely difficult to recover. Even his wife throws him out of the house! In this precarious situation, Earl decides to take matters into his own hands and atone for all his sins after learning about "Karma" on television.
We follow Earl on this journey of salvation which takes him out of his life as a criminal. To his sheer surprise, he starts involving with one good deed after another. 'My Name is Earl' became a hugely popular show during its run on NBC, with people falling in love with Earl because of his simplicity and honesty in admitting where he's gone wrong. The reason we've included this show on this list is that just like Earl, Colt and his family too have done a lot of wrong things in their lives. How they pick themselves up from this squalor is what is so moving about both shows.
Read More: TV Shows Like Big Little Lies