Netflix has its eyes set on becoming the global leader in providing quality content that is not just limited to the English language. After proving its mettle as a top content provider with quality series from the West, it seeks to spread its wings to other regions of the world. The television series, 'The Gift' is another international offering by the streaming platform that aims to appeal to both local Turkish audiences, and global-minded viewers of other nations.
The show, which is titled 'Atiye' in Turkish, is based on the novel, 'Dünyanın Uyanışı' by Şengül Boybaş. It follows the titular character, Atiye, a painter based in Istanbul who becomes the key to a surreal-ish mystery that could be revolutionary. The story begins when an archaeologist discovers a symbol in the archaeological site, Göbekli Tepe, which is believed to be the world's oldest temple.
Atiye has been painting the symbol instinctively not knowing why and the archaeologist believes that she is somehow connected to the truth behind Göbekli Tepe. The series teases the uncovering of secrets behind the ancient archaeological site and the discovery of a truth that could shape the future of the world.
'The Gift' has an extremely surreal and otherworldly tone that sets it apart from other, conventional shows. Being an international offering, non-Turkish viewers will find it extremely inventive and riveting. To discover similarly creative series, continue reading the list below. Many of these shows are on Netflix, Hulu, or Amazon Prime.
7. Ghoul (2018)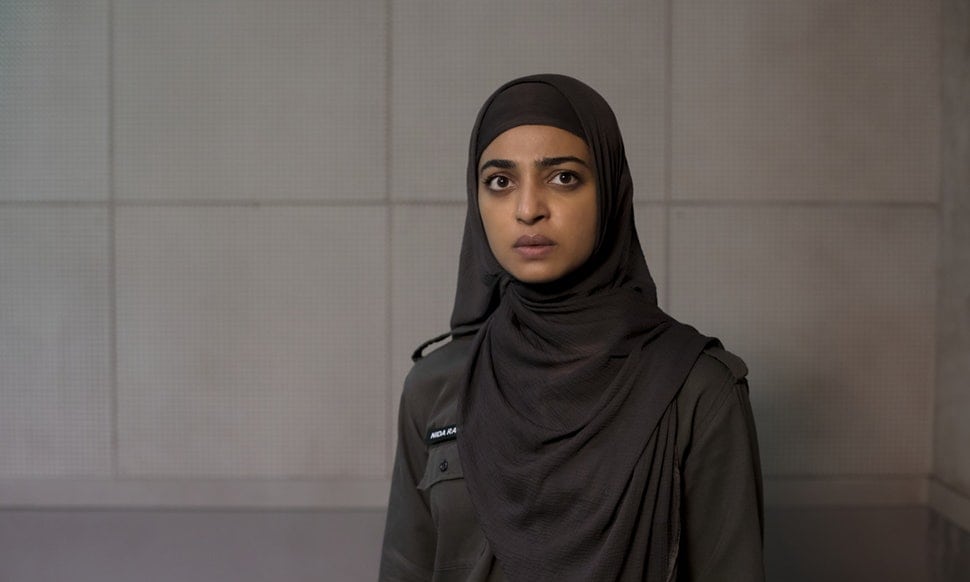 'Ghoul' is a Netflix mini-series from India that delivers a rather intriguing horror tale and wastes no time in pushing the creepy meter to the fullest. The series can also be described as a dystopian horror story as it is set in a fictional world where a military government oppresses its people. It follows a young interrogator, played by the exceptionally talented Radhika Apte, who starts to experience spooky things when a new prisoner is brought into a detention center.
6. Kingdom (2019-)
'Kingdom' is a 2019 South Korean series that masterfully combines zombie horror with period drama. Based on the series of web-comics, 'The Kingdom of Gods,' it is set in 16th Century Korea and follows the Crown Prince Lee Chang who gets involved in a political conspiracy and must investigate a plague that has been affecting the region's dead bodies and basically turning them into zombies. Apart from the show's setting, its combination of period drama, political intrigue and zombie horror ensures that 'Kingdom' remains freshly entertaining.
5. Dark (2017-)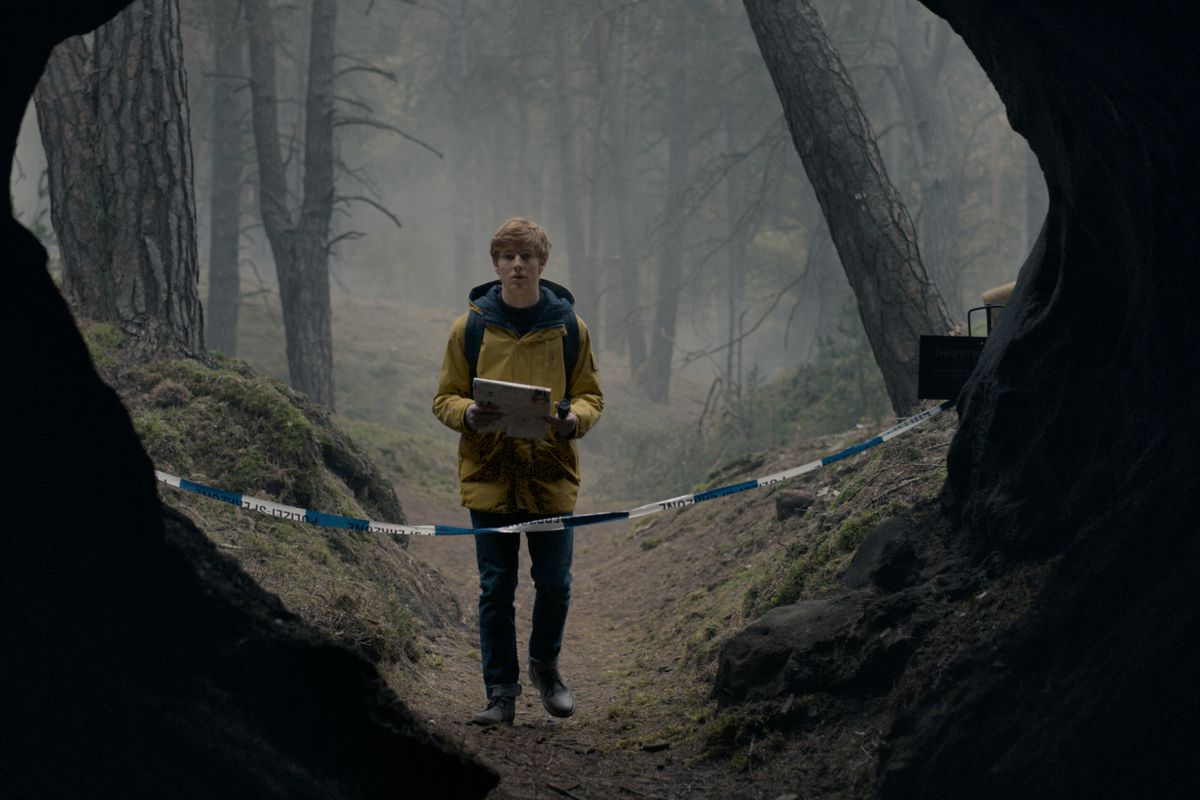 On the surface, this German sci-fi Netflix original might look like another missing person's tale. However, it is much more complex than that, with twists that don't just disrupt the expected narrative but also transform any presupposition of the genre that viewers might have held.
There are supernatural elements, sinister characters and twisted pasts as the show follows the case of two missing children. It is also one of those small-town stories where a puzzling event exposes everybody's secrets and dual lives, albeit in a literally (very) dark manner.
Read More: Shows Like Sacred Games
4. Leila (2019-)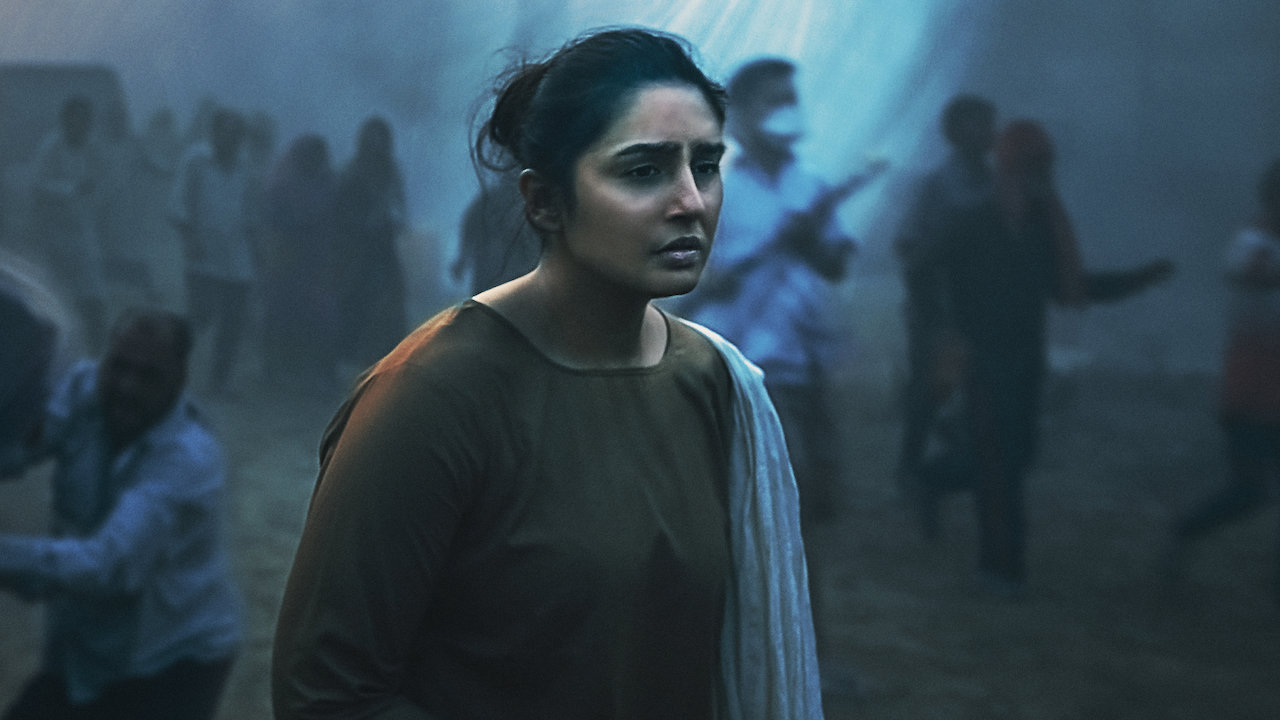 'Leila' is a Netflix Original from India that presents a dystopian tale based on Prayaag Akbar's novel of the same name. The show's biggest asset is its setting and world-building that most Indian viewers will find eerily close to the political scenario in their country. Moreover, it serves as a crucial harbinger for speculative fiction set in India where the genre has been practically non-existent (in the audio-visual sphere). The series' central plot revolves around a liberal woman's state-sponsored marginalization and her quest to find her missing daughter.
3. Şahsiyet (2018)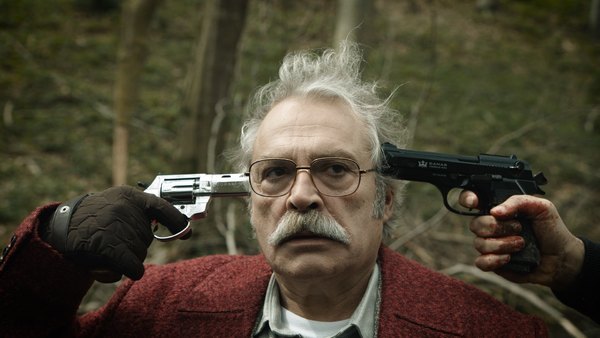 'Şahsiyet' is a quality Turkish crime drama that is unfortunately not available on Netflix. The title roughly translates to persona or personality in English and is one of the most critically acclaimed television series from Turkey. Its lead actor, Haluk Biligner also went on to win an International Emmy for his performance as Agah. It follows a 65-year-old man with Alzheimer's disease who decides to punish the city's criminals, including a cat costume-wearing serial killer.
2. The Protector (2018-)
'The Protector' is another Turkish series that is available for streaming on Netflix. Like 'The Gift,' the premise of 'The Protector' is also rooted in supernatural and ancient mystery and follows a similarly surreal style. Titled 'Hakan: Muhafiz' in Turkish, the series follows a shopkeeper, Hakan, living in Istanbul.
After the death of his adoptive father, the titular character finds out that he is linked to a covert and ancient order whose duty is to protect the city of Istanbul. Following his family's legacy, Hakan must take up the role of the city's protector and prevent its destruction.
1. Sacred Games (2018-)
'Sacred Games' is Netflix's first Indian original. The show has a supernatural and mysterious premise that fans of 'The Gift' will find similar. The series' almost fantastical leanings are intricately linked to real-world politics and its plot is rooted in reality despite that. Such treatment will also resonate with those who have seen 'The Gift.'
An adaptation of Vikram Chandra's novel of the same name, it follows the police officer, Sartaj Singh who receives a phone call from an infamous gangster informing him of a massive attack on the city of Mumbai after 25 days. As the clock ticks, the story moves back and forth in time as Sartaj tries to save the city while the gangster, Ganesh Gaitonde's rise is chronicled. The manner in which the show's protagonist, Sartaj Singh is intricately and almost supernaturally linked to the impending attack is also another similarity between 'Sacred Games' and 'The Gift.'
Read More: Shows Like Stranger Things